Trump's restrictions hit Chinese giant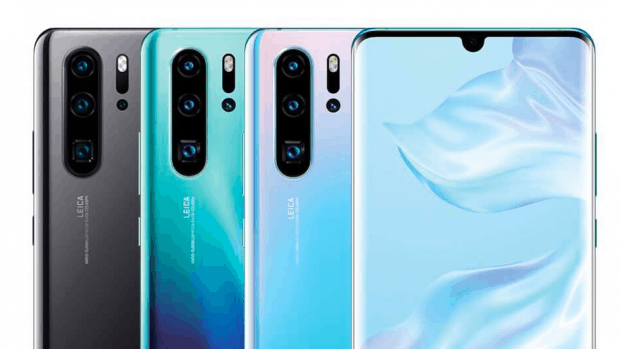 US president Donald Trump's ban on US tech companies sharing their technology with "foreign adversaries" has left Huawei out in the cold, with Google – as well as many other North American firms – now stating they will no longer work with the Chinese firm.
Trump administration issued an executive order last week which imposed restrictions on US firms working with Chinese companies. In the case of Huawei, it uses chips from North American suppliers in its smartphones and is heavily reliant on Google's Android operating system. Existing handsets are not impacted by the ban.
The move comes after months of wrangling by the US government as it tries to convince its allies to ditch Huawei from upcoming 5G network plans. Huawei is the world leader in the field, and comfortably so, but there have been reports that the Chinese military is capable of hacking into Huawei's networks and this presents an obvious security risk for any other nation.
A whole host of firms are now blocking Huawei from their client list, including Lumentum Holdings (the company behind Apple's Face ID), Qualcomm Inc and Intel Corp. However, Google is perhaps the most devastating blow for the Chinese firm; it has long stated that it can make its own chips or find alternative supplies, but being cut off from the world's biggest mobile operating system will be difficult to recover from. Google has confirmed that it will cut off Huawei from the Google Play Store, and Huawei phones will not be permitted to come with core apps like Gmail pre-installed.
Huawei would still be able to take the open-source portion of the Android OS, but not having front-row access to the latest software and updates would be massively damaging. It has also stated that it has a "Plan B" – it's own software system which can be used in the event of Android no longer being available – but it remains to be seen if this is a viable strategy, given the size of Huawei's current business. Samsung tried with its Tizen OS, and that barely went anywhere.
Huawei founder Ren Zhengfei has taken a defiant stance on the subject, claiming that this setback will not prevent the company from becoming the undisputed world leader in 5G technologies. "Huawei's 5G will absolutely not be affected," he said on Chinese television. "In terms of 5G technologies, others won't be able to catch up with Huawei in two or three years. We have sacrificed ourselves and our families for our ideal, to stand on top of the world. To reach this ideal, sooner or later there will be conflict with the US."