iPhone 13 vs iPhone 13 Pro: Which is Best For You?
---
---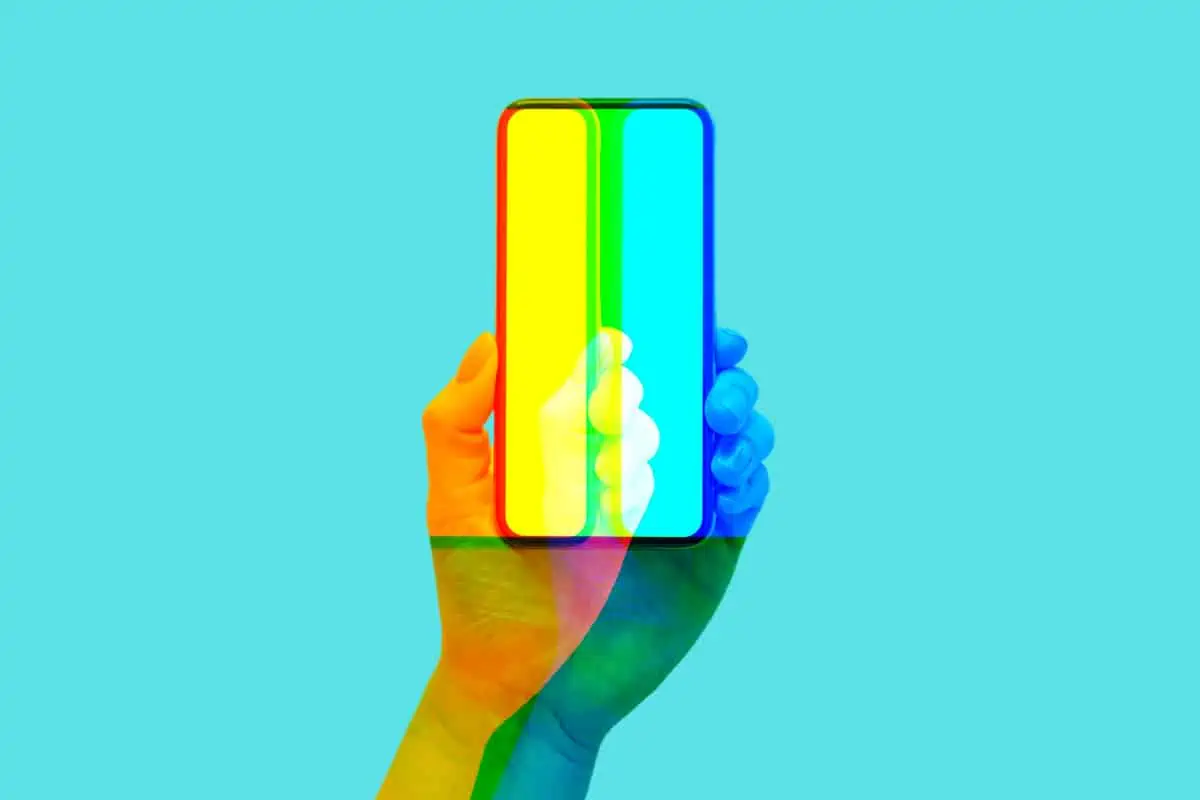 Should you buy the iPhone 13 or the iPhone 13 Pro? Let's see how these two phones compare and which is the best by looking at their specs, camera tech, and battery life…
---
The iPhone 13 and iPhone 13 mini, just like last year, are Apple's "entry-level" iPhones for 2021. This is a polite way of saying they're cheaper and don't carry quite as much fancy stuff as the iPhone 13 Pro and iPhone 13 Pro Max.
For most people, the iPhone 13 will be all you need. It has a new and improved camera, a faster CPU than the iPhone 12, and, most importantly, dramatically improved battery life versus the iPhone 12.
The phones – the iPhone 12 and the iPhone 13 – look more or less identical. The iPhone 13 is slightly heavier than the iPhone 12, but this is for a very good reason – it runs a bigger battery. The camera module looks different too; the lenses are aligned differently on the 13.
Other than that, the iPhone 13 looks identical to the iPhone 12. But how does the iPhone 13 compare to the iPhone 13 Pro? Glad you asked: here's a breakdown of all the differences between the iPhone 13 and iPhone 13 Pro
iPhone 13 vs iPhone 13 Pro – What's The Difference?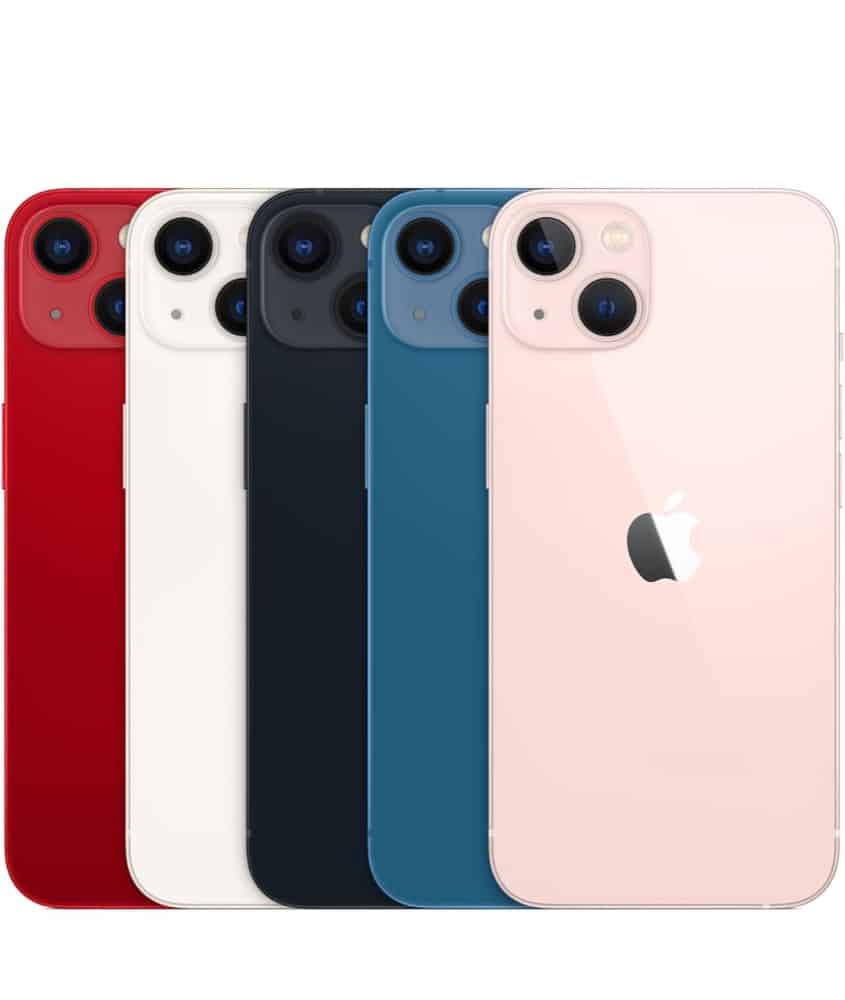 ---
iPhone 13 Updates List
iPhone 13 gets trickle-down updates from iPhone 12 Pro; it now runs the same 12-megapixel lens with an f/1.6 aperture as 2020's iPhone 12 Pro. The iPhone 13's new ultrawide camera also has a faster f/2.4 lens and 120-degree field of view, as well as sensor-shift stabilization technology.
All iPhone 13 models feature Cinematic Mode; this technology will automatically transition focus in real-time which will make all the phones in the range better for shooting video. Apple used a parody of Knives Out to demonstrate how Cinematic Mode works.
The iPhone 13 range features a smaller notch. The notch on the iPhone 13 is 20% smaller than it was before.
iPhone 13 has better 5G performance than the iPhone 12. The iPhone 13's connection to 5G networks is faster, according to Apple, and it will support more than 200 carriers in over 60 countries by the end of 2021.
The iPhone 13 features Apple's new A15 CPU. Apple says the new A15 chipset, while still a 5nm SoC, is 50% faster than its nearest competitor (the Snapdragon 888), although these claims have not been tested yet.
The A15 chipset features two new high-performance cores and four new high-efficiency cores.
iPhone 13 Pro and iPhone Pro Max Updates List
All of Apple's iPhone 13 Pro models feature new 120Hz Super Retina XDR screens with improved brightness (up to 1000nits).
The iPhone 13 Pro and Pro Max are available in the following colors: graphite, gold, silver, and a new light blue.
All three cameras have been updated inside the iPhone 13 Pro lineup; you have better low light performance, thanks to larger sensors, a wider aperture for the ultra-wide lens, and 3x zoom for the telephoto lens. Night Mode is now supported on all three lenses too.
The 13 Pro and 13 Pro Max now feature a new macro lens that'll let you shoot objects from just 2cm away. All of Apple's Pro models now feature sensor-shift optical image stabilization.
The Pro models also get Cinematic mode but will also benefit from Apple's new ProRes technology. You can film in 4K up to 30fps with the iPhone 13 Pro models and, with ProRes, a higher quality video format, you can then edit in more detail after footage has been filmed.
All iPhone 13 Pro models get an extra tier of storage, 1TB – this is likely down to its use of ProRes.
Apple has improved the iPhone 13 Pro and 13 Pro's battery life; the iPhone 13 Pro will last 1.5 hours longer than the iPhone 12 Pro, and the iPhone 13 Pro Max will last 2.5 hours longer than the iPhone 12 Pro Max.
---
iPhone 13 vs iPhone 13 Pro: Camera
This is the main area where the iPhone 13 is considerably different – and not quite as good – as the iPhone 13 Pro. The iPhone 13 runs a dual 12MP camera system with an Ultra Wide and Wide lens, whereas the iPhone 13 Pro runs a triple-lens camera with a telephoto lens added.
With the iPhone 13 Pro, you also get Apple's LiDAR sensor too which is a big addition to the Pro models (and one of the main reasons plenty of people decide to go Pro).
On top of this, the iPhone 13 Pro also allows you to take photos in Apple ProRAW which allows for higher-quality photos and the ability to shoot 4K video at 30 fps.
iPhone 13 vs iPhone 13 Pro: Battery Life
Looking at the two phones side by side, you'd assume they were fairly matched in the battery performance department. But once again the iPhone 13 Pro is the superior phone – it'll last five hours longer when streaming videos, clocking in at 24 hours (the iPhone 13 only managed 19 hours).
The iPhone 13 – the phone I use – has very respectable battery life, however, and will see you through a full day of heavy usage (unless you're using Maps for hours on end).
The reason the iPhone 13 Pro has a better battery life is that it is designed for shooting and editing videos and images on the go. Apple bulked out its battery performance in order to make the phone a replacement for digital cameras and DSLRs.
If you value overall photography performance and battery life in high regard, the iPhone 13 Pro is a vastly superior choice.
iPhone 13 vs iPhone 13 Pro: Storage
When it comes to storage, the iPhone 13 and iPhone 13 Pro come with a few options: 128GB, 256GB, and 512GB. Usually, this will be more than enough for most users. But Apple has added an extra tier for its iPhone 13 Pro models, 1TB.
If you want 1TB of storage on your iPhone, a huge amount but arguably essential if you plan on shooting hours of 4K video, then you'll have to go with either the iPhone 13 Pro or the iPhone 13 Pro Max.
Of course, 1TB of storage is VERY expensive. But for professional videographers, the extra cost will pay dividends in the long run.
iPhone 13 vs iPhone 13 Pro – Which is Best For Me?
If you're looking or planning on shooting professional-looking videos with your phone, the iPhone 13 Pro is obviously the one to go for. It has the best camera of the two phones, it runs Apple's LiDAR sensor, you get access to Apple's ProRAW tech, and it has significantly improved battery life over the iPhone 13.
But the Pro model is designed, as the name suggests, for professional users. If you just want a good phone with a great camera and very good battery life, the significantly cheaper iPhone 13 is still a brilliant option.
Take me, for example: I'm a tech journalist but I'm not a mad photo/video guy. I don't need all that extra stuff, so I opted for the iPhone 13 simply because it is A) a great phone overall, B) is cheaper than a Pro model, and C) has everything I need from a phone and more.
If you don't mind spending the extra cash, the iPhone 13 Pro of obviously the one to go for; it is a better phone in nearly every regard. But if you're on a budget or don't want to spend the big bucks, Apple's iPhone 13 will be more than enough for 99.9% of users.
Where To Buy iPhone 13 & iPhone 13 Pro
---
Compare All The Latest iPhone Models
If you're looking to buy a new iPhone, you need to know about all of the options available right now. Use our Compare iPhone Models resource hub to look at how all of Apple's latest iPhone models compare.
Here's what's covered:
The specs and features of each model, including Pro and Pro Max variants
The size and screen sizes of each model
The new features present on each new generation of iPhone
Reviews of all the latest iPhone models
All the best iPhone deals
Richard Goodwin
Richard Goodwin has been working as a tech journalist for over 10 years. He is the editor and owner of KnowYourMobile.