Samsung Phone Sizes & Dimensions Compared (All Major Models Listed)
---
---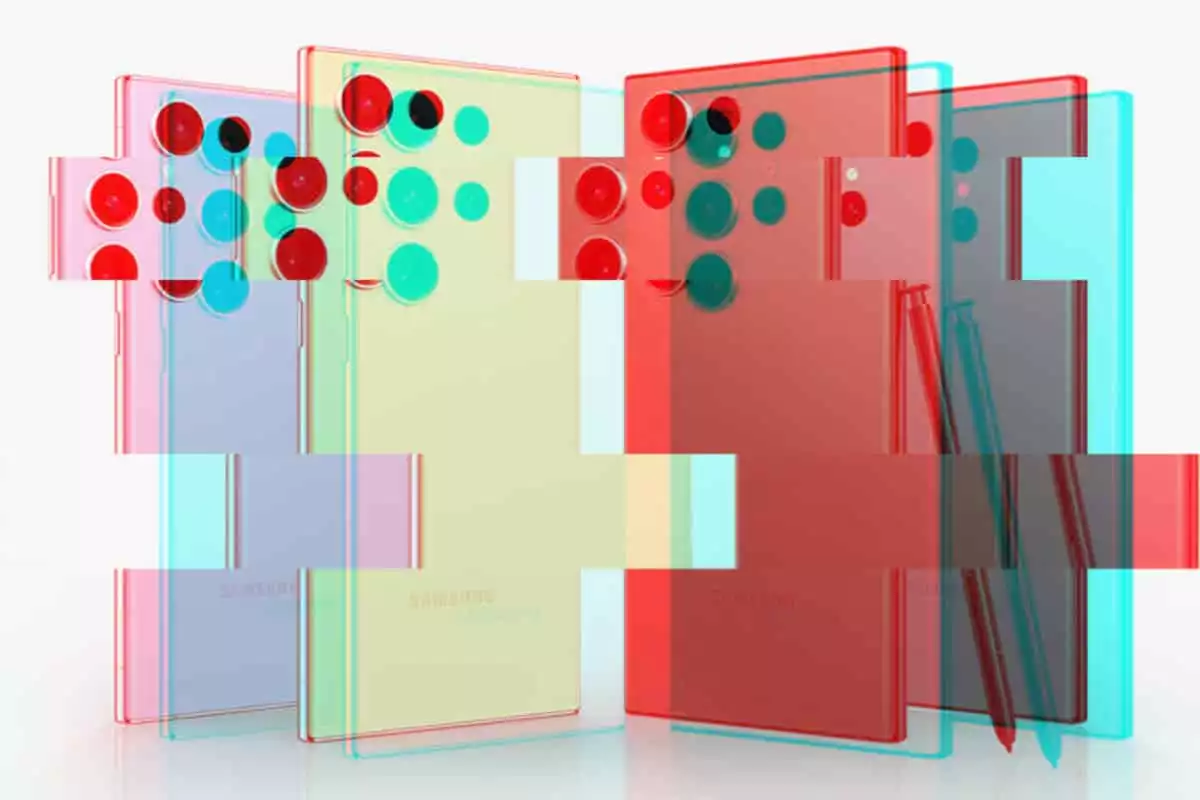 A complete guide to Samsung phone sizes. All the latest and best Samsung phones compared in one place. Which is the biggest Samsung phone? Read on…
---
---
Samsung Phone Sizes Compared (All Major Models)
Samsung's two most popular phone lines are its Galaxy S and Galaxy Note range. For this reason, let's take a look at how the last few generations of Galaxy Note and Galaxy S phones compare, with respect to display size and dimensions.
However, Samsung's most popular phones – with respect to sales – are its cheaper models like its Galaxy A and M series phones.
These phones deliver great design, very impressive specs, solid cameras, and gorgeous screens for A LOT less than Samsung's flagship models.
As you will see below, Samsung's phones have grown in stature over the years, adding in larger displays which, in turn, has made the phones themselves larger.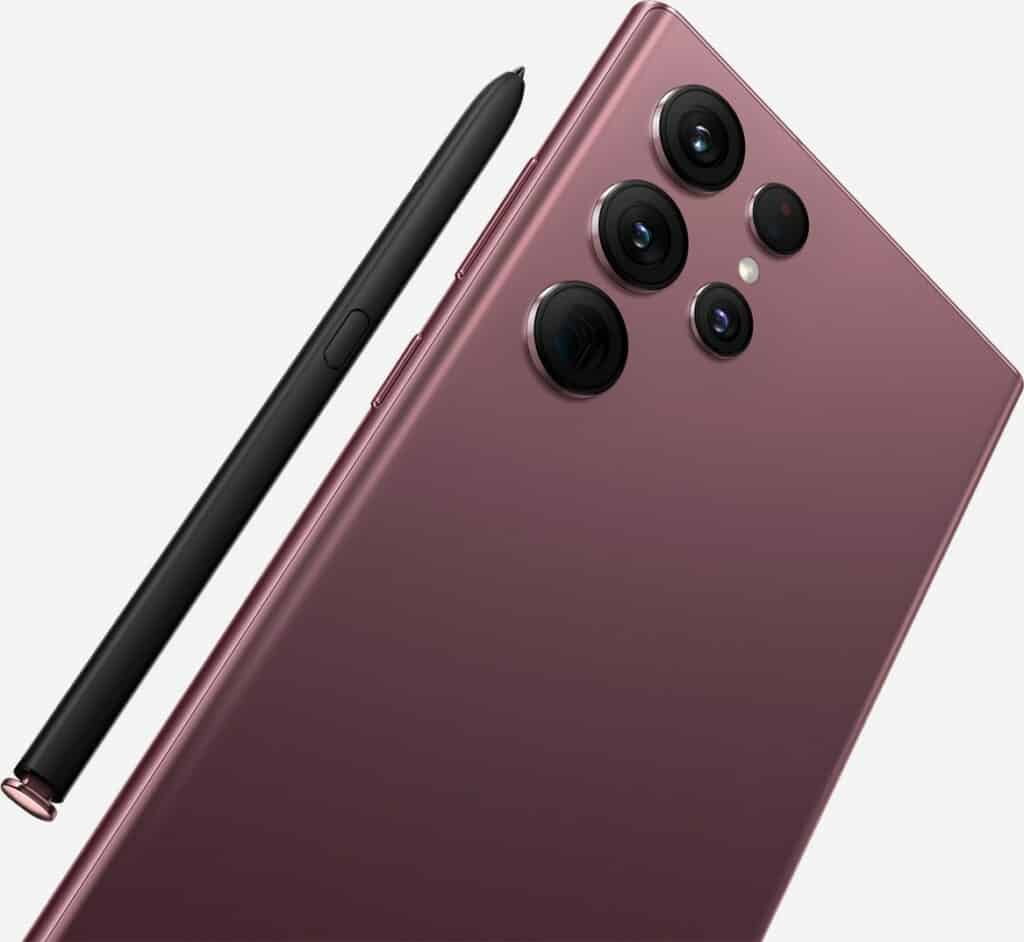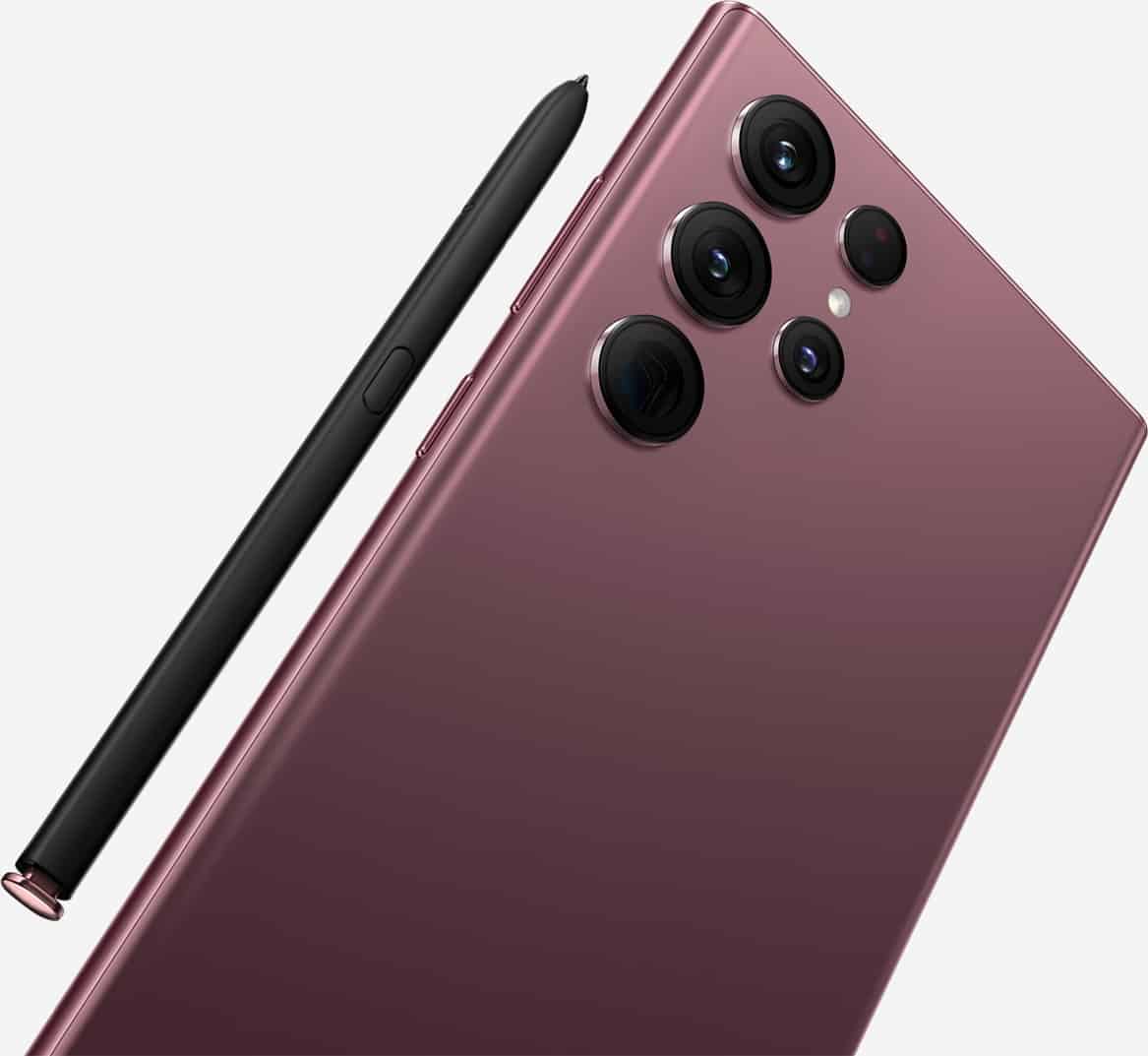 However, it is worth noting that growth in the actual size of Samsung phones over the years is only very slight.
And the reason for this is that Samsung is now cramming way more screen into much smaller spaces, as you can see below.
Samsung Galaxy S Range
MODEL
SCREEN SIZE
DIMENSIONS
Samsung Galaxy S8
S8: 5.8 inches
S8+: 6.2 inches
S8: 148.9 x 68.1 x 8 mm
S8+: 159.5 x 73.4 x 8.1 mm
Samsung Galaxy S9
S9: 5.8 inches
S9+: 6.2 inches
S9: 147.7 x 68.7 x 8.5 mm
S9+: 158.1 x 73.8 x 8.5 mm
Samsung Galaxy S10
S10: 6.1 inches
S10+: 6.4 inches
S10: 149.9 x 70.4 x 7.8 mm
S10+: 157.6 x 74.1 x 7.8 mm
Samsung Galaxy S20
S20: 6.2 inches
S20+: 6.7 inches
S20 Ultra: 6.9 inches
S20: 151.7 x 69.1 x 7.9 mm
S20+: 161.9 x 73.7 x 7.8 mm
S20 Ultra: 166.9 x 76 x 8.8 mm
Samsung Galaxy S20 FE
6.5 inches
159.8 x 74.5 x 8.4 mm
Samsung Galaxy S21
S21: 6.2in AMOLED 120Hz
S21+: 6.8in AMOLED 120Hz
S21 Ultra: 6.8in AMOLED 120Hz
S21: 151.7 x 71.2 x 7.9 mm
S21+: 161.5 x 75.6 x 7.8 mm
S21 Ultra: 165.1 x 75.6 x 8.9 mm
Samsung Galaxy S22
6in AMOLED 120Hz
2.8 x 5.7 x 0.3 inches
Samsung Galaxy S22 Plus
6.5in AMOLED 120Hz
3 x 6.2 x 0.3 inches
Samsung Galaxy S22 Ultra
6.7in AMOLED 120Hz
3.1 x 6.4 x 0.4 inches
Samsung Galaxy S23
6.1in AMOLED 120Hz
146.3 x 70.9 x 7.6 mm
Samsung Galaxy S23 Plus
6.6in AMOLED 120Hz
157.8 x 76.2 x 7.6 mm
Samsung Galaxy S23 Ultra
6.8in AMOLED 120Hz
163.4 x 78.1 x 8.9 mm
Samsung Galaxy S Phone Sizes, Dimensions & Screen Sizes
---
Samsung Galaxy Note Range
MODEL
SCREEN SIZE
DIMENSIONS
Samsung Galaxy Note 8
6.3 inches
162.5 x 74.8 x 8.6 mm
Samsung Galaxy Note 9
6.4 inches
161.9 x 76.4 x 8.8 mm
Samsung Galaxy Note 10
Note 10: 6.3 inches
Note 10+: 6.8 inches
Note 10: 151 x 71.8 x 7.9 mm
Note 10+: 162.3 x 77.2 x 7.9 mm
Samsung Galaxy Note Sizes (ALL CURRENT MODELS)
---
Biggest Samsung Phones You Can Buy
Samsung Galaxy S23 Ultra – The display, a 6.8in Dynamic AMOLED 2X with HDR10+ and a 120Hz refresh rate and 1200 nits of brightness, once again, is one of the best screens you'll find on a phone in 2023. Colors look sublime, blacks have a void-like depth to them, and the contrast is pitch perfect which is why the Galaxy S23 Ultra is one of the best phones right now.
Samsung Galaxy S22 Ultra – It has a 6.8-inch Dynamic AMOLED QHD+ screen with a 120Hz refresh rate. But unlike the S21 Ultra, it can go from 1Hz to 120Hz, whereas the S21 only went down to 10Hz. The S22 Ultra has the best camera, the most storage (up to 1TB), and the largest battery too.
Samsung Galaxy S21 Ultra – The Galaxy S21 Ultra is Samsung's 2021 flagship phone, and it is a true iPhone 12 Pro Max killer. Packing in a truly mind-blowing 108MP camera alongside three other very impressive lenses, the phone is a tour de force with respect to imaging. Beyond this, you also have the best OLED display on the market, amazing specs and performance, and a beautiful design that sets the Galaxy S21 Ultra apart from everything else on the market.
Samsung Galaxy Note 10+ – If you want the best of the best, and you also want a stylus, then the Samsung Galaxy Note 10+ is the biggest Samsung phone you can buy of this kind. Like its predecessor, the awesome Galaxy Note 9, the Note 10 picks up where that phone left off and adds in new camera units, an improved display, and even more processing power, as well as a slimmer, more refined overall design.

Samsung Galaxy S20 Ultra – The Samsung Galaxy S20 Ultra is the biggest and most expensive Galaxy S phone you can currently buy. It has a massive 6.9in OLED display that can also handle a 120Hz refresh rate, making it one of the best mobile displays in the business right now. On top of this, you have bleeding-edge specs inside and a very impressive triple-lens camera array on the rear. The Ultra is pricey, but that's just life at the top-end of the phone market.
What's The Smallest Samsung Flagship You Can Buy?
Samsung Galaxy S23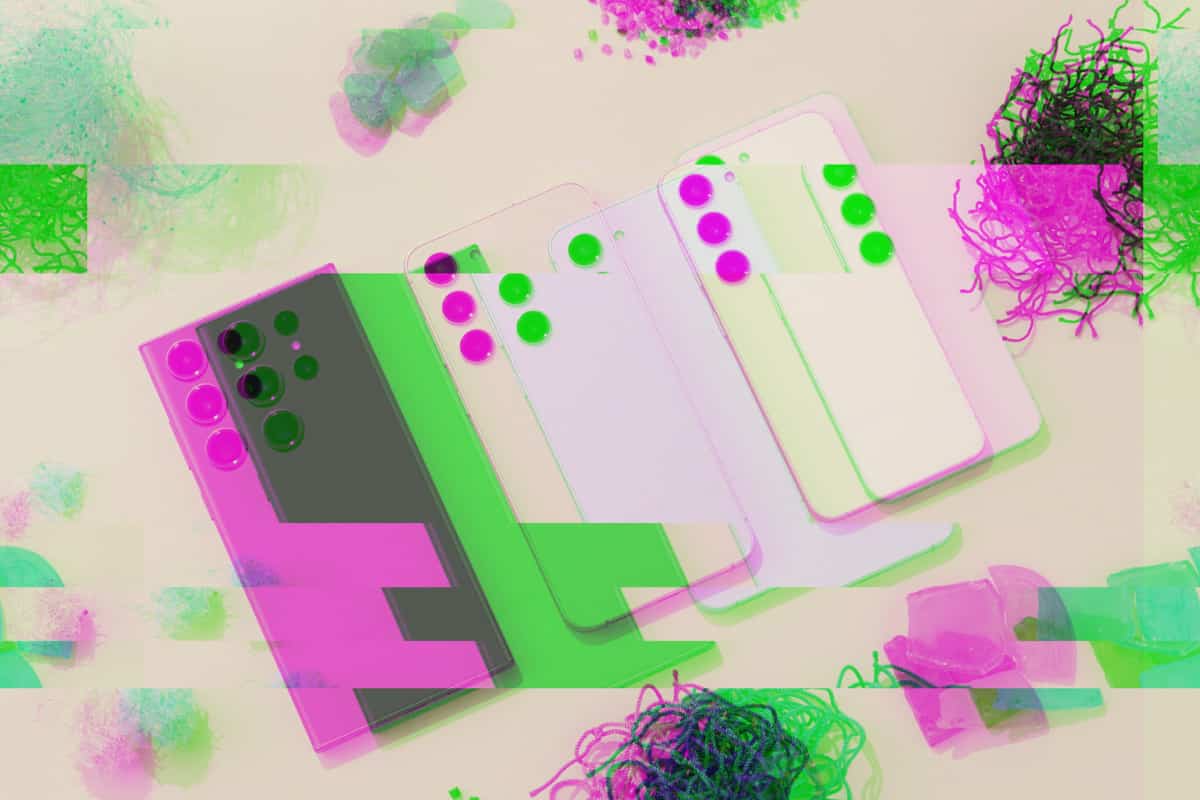 The Samsung Galaxy S23 was announced in February 2023 and released later that same month. This smartphone features a sleek design, with a glass front and back protected by Corning Gorilla Glass Victus 2 and an aluminum frame with armor that provides extra drop and scratch resistance.
It also comes with an IP68 rating, which means it is dust and water-resistant up to 1.5 meters for 30 minutes.
The phone's display is a Dynamic AMOLED 2X with a 120Hz refresh rate, HDR10+ support, and a resolution of 1080 x 2340 pixels.
The screen size is 6.1 inches, with a screen-to-body ratio of approximately 86.8%, making it the smallest model in Samsung's Galaxy S23 range.
The phone runs on Android 13, with One UI 5.1, and is powered by a Qualcomm SM8550-AC Snapdragon 8 Gen 2 (4 nm) chipset, an octa-core CPU with a mix of Cortex-X3, Cortex-A715, Cortex-A710, and Cortex-A510 cores, and an Adreno 740 GPU.
The Samsung Galaxy S23 comes in three storage variants: 128GB with 8GB RAM, 256GB with 8GB RAM, and 512GB with 8GB RAM. The 128GB variant is equipped with UFS 3.1 storage while the 256GB and 512GB variants come with UFS 4.0 storage. Unfortunately, there is no card slot to expand storage.
The phone features a triple camera system on the rear, which includes a 50MP wide lens, a 10MP telephoto lens, and a 12MP ultrawide lens. The front camera is a single 12MP lens.
The rear camera system can record videos at 8K@24/30fps, 4K@30/60fps, 1080p@30/60/240fps, and 1080p@960fps, while the front camera can record at 4K@30/60fps and 1080p@30fps.
The Samsung Galaxy S23 features a fingerprint scanner under the display, ultrasonic sensors, an accelerometer, gyro, proximity, compass, and barometer.
It also comes with Samsung DeX, Samsung Wireless DeX, Bixby natural language commands and dictation, and Samsung Pay. The phone does not have a 3.5mm headphone jack but comes with 32-bit/384kHz audio and is tuned by AKG.
The battery of the Samsung Galaxy S23 is a 3900mAh Li-Ion non-removable battery, which supports 25W wired charging, PD3.0, 50% in 30 min (advertised), 15W wireless charging (Qi/PMA), and 4.5W reverse wireless charging.
The phone comes in Phantom Black, Cream, Green, Lavender, Graphite, and Lime colors, and it is priced at £749.00.
What About Samsung's Foldable Phones?
Samsung also makes a range of foldable Android phones too. But how are they different in terms of screen size and overall dimensions? Here's a handy table that outlines the different sizes for Samsung's foldable phones.
MODEL
SCREEN SIZE
DIMENSIONS
Samsung Galaxy Z Fold 4
7.6 inches (unfolded)
Unfolded: 155.1 x 130.1 x 6.3 mm
Folded: 155.1 x 67.1 x 14.2-15.8 mm
Samsung Galaxy Z Fold 3
7.6 inches (unfolded)
Unfolded: 158.2 x 128.1 x 6.4 mm
Folded: 158.2 x 67.1 x 14.4-16 mm
SAMSUNG GALAXY Z FOLD 2
7.6 inches (unfolded)
59.2 x 128.2 x 6.9 mm
SAMSUNG GALAXY Z FLIP
6.7 inches (unfolded)
167.3 x 73.6 x 7.2 mm
SAMSUNG GALAXY FOLD
7.3 inches (unfolded)
160.9 x 117.9 x 6.9 mm
Size & Dimensions For Samsung's Folding Phones
As you can see, the "flagship" model Galaxy Z Fold 4 is currently the biggest foldable phone that Samsung makes; it has a 7.6in Foldable Dynamic AMOLED 2X with a 120Hz refresh rate and native HDR10+ support.
The Galaxy Z Fold 4 is also, currently, the most expensive phone that Samsung makes – it costs a bomb, although it is slightly cheaper than the Samsung Galaxy Z Fold 2.
But it is a very cool-looking phone and one that isn't used or owned by too many people, so if you want to stand out from the crowd (and your wallet can handle it), the Galaxy Z Fold 4 is just about as unique as it gets right now.
The Galaxy Z Fold 4 runs on a Snapdragon CPU, packs in 12GB of RAM and is available with either 256GB or 512GB of internal storage. You do not get SD support, sadly, but the phone is 5G-ready and has an impressive array of cameras on its rear:
My advice? If you want the best phone Samsung has to offer, go with the Samsung Galaxy S23 Ultra – you can grab some really cool deals for it right now.
2023's ULTIMATE Android Phone (Bar None)
Samsung Galaxy S23 Ultra
Bleeding-edge specs? Check. Amazing design? Check. Masses of power and a brilliant camera? Check, check! The Galaxy S23 Ultra is by far and away the best Android phone you can buy right now. It delivers heaps of performance, has excellent battery life, and it runs like a dream. If you can handle the price, this is the phone to get in 2023…
Pros:
The Camera is utterly amazing – zoom capabilties are off the charts.

Masses of power and performance

Base model comes with 256GB of storage

Faster charging (45W)

One UI software is superb

Runs rings around the competition
VIEW LATEST DEALS
Richard Goodwin
Richard Goodwin has been working as a tech journalist for over 10 years. He has written for Den of Geek, Fortean Times, IT PRO, PC Pro, ALPHR, and many other technology sites. He is the editor and owner of KnowYourMobile.