Top 12 Cooking Shows on Netflix
---
---
From chef competitions to cooking-focused travel shows, there's a cooking show for everyone. Here are 12 cooking shows on Netflix.
---
Table of Contents
---
Cooking shows have always been a crowd-pleaser, and with the rise of streaming services like Netflix, it's never been easier to access a wide variety of cooking-related content.
From chef competitions to cooking-focused travel shows, there's a cooking show for everyone on Netflix.
So if you're bored of superhero shows and movies and want to learn something different that you can try out on a plate of your own, getting stuck into Netflix's food content is a great place to start.
If you love cooking and want to try on new dishes from around the world, watching cooking shows is an exciting way to find more about the cuisines of the world.
Top 12 Cooking Shows on Netflix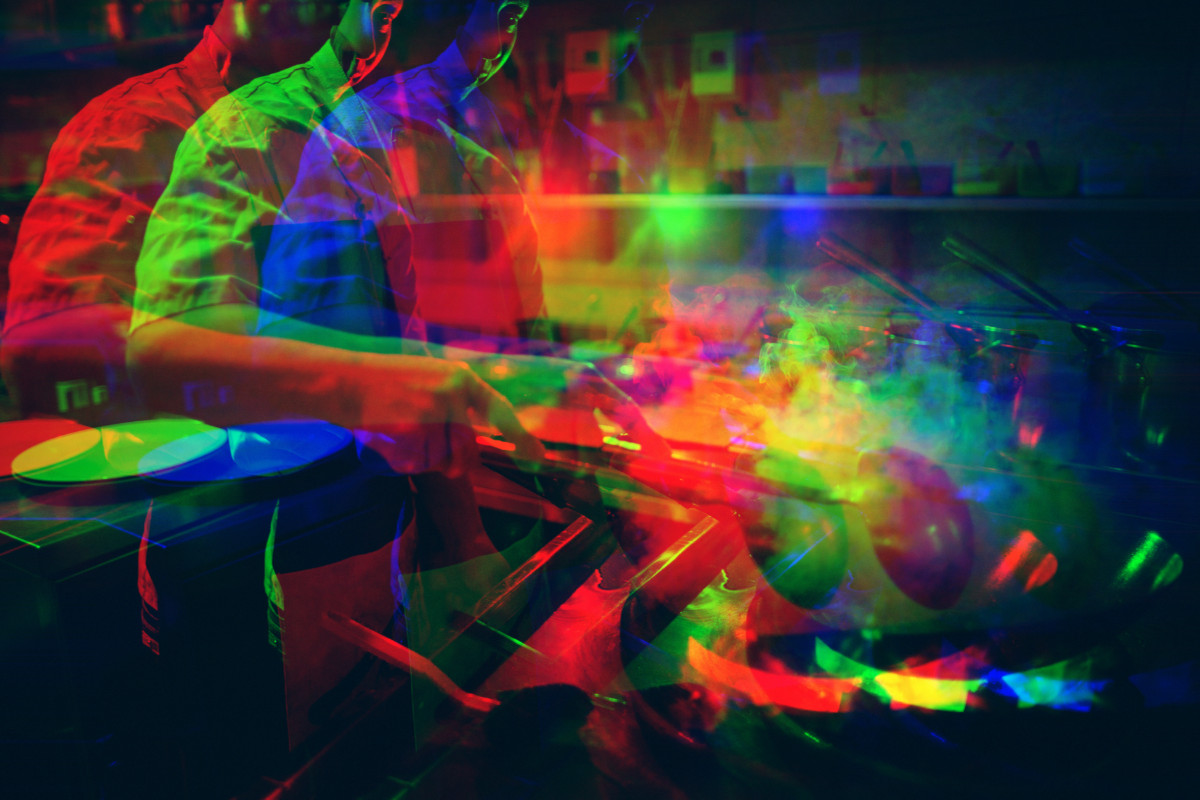 1. Drink Masters
'Drink Masters' is a Netflix cooking show released in 2022. It focuses on the art of mixing and creating delicious and unique cocktails.
A group of mixologists competes against each other in various challenges to showcase their art of cocktail making. Episode one starts with reinventing the Margarita which is one of the most requested cocktails in the world.
'Drink Masters' also includes a segment where there is a discussion about the history of cocktails and tips and techniques for making cocktails at home.
IMDb Ratings: 6.7/10
Rotten Tomatoes Ratings: 80%
---
2. Pressure Cooker
'Pressure cooker' was recently released on Netflix in January 2023. The show starts with eleven chefs who live in one house, cook and judge each other's dishes while they compete for $100,000.
The show starts with these eleven chefs' first challenge where they make their best dishes and rank each other based on their dishes.
The show is set in a pressure-cooker-themed kitchen and in each episode, the chefs go through many pressurizing challenges. They all get divided into two groups and strategize eliminating someone from the other group.
New groups are formed and broken all over the eight episodes and all of them give in their best efforts to present the best food.
IMDb Ratings: 3/5
Rotten Tomatoes Ratings: N/A
---
3. Bake Squad
Expert bakers compete in a series of baking challenges to showcase their skills and creativity on the cake. In each episode, the bakers make unique cake designs for the clients.
They make dragon eggs, wedding cakes, supersize smash cakes, rocket ships, multicultural wedding cakes, etc.
The show is made in such a way that it seems very entertaining as well as educational since it teaches its viewers a lot of different baking techniques.
IMDb Ratings: 6.9/10
Rotten Tomatoes Ratings: 93%
---
4. Zumbo's Just Desserts
'Zumbo's Just Desserts' is a Netflix cooking show that features professional party chefs and home bakers as they compete in a series of dessert-making challenges by the host and dessert wizard Adriano Zumbo from Australia.
These contestants fight for prize money of $100,000. They are judged on the basis of the taste, presentation, and originality of their desserts.
IMDb Ratings: 6.9/10
Rotten Tomatoes Ratings: 92%
---
5. Iron Chef: Quest for an Iron Legend
This show is a spinoff of the popular Japanese cooking show 'Iron Chef.' The show takes place in a kitchen stadium where professional chefs compete in a high-stakes culinary battle to win the Iron Legend title.
The chefs are given a limited amount of time and a specific ingredient theme to showcase their unique ability to cook a dish. The show has a dramatic and intense competition as well as it also focuses on the culinary skills of the competing chefs.
IMDb Ratings: 7.1/10
Rotten Tomatoes Ratings: 57%
---
6. Cook At All Costs
In this Netflix cooking show competition, contestants bid on ingredients to make a unique and delicious dish. They have to impress the celebrity guest judges with their dish and win the cash left in their bank at last.
The celebrity guest judges on the show include chef and entrepreneur Esther Choi, James Beard, Melba Wilson, Melissa Cookston, Gabe Kennedy, etc.
---
7. Chef's Table: Pizza
'Chef's Table: Pizza' is a Netflix cooking show which is a part of the 'Chef's Table' series. The show features six different chefs around the world who are an expert in pizza making, In each episode, one chef takes the art of pizza making to a whole new level.
Chef's background and their personal journey are also discussed in this show. Viewers will see them making a wide variety of pizzas using different techniques, ingredients, and types of equipment. The show also discusses the history of pizza in the world and how it has evolved until now.
---
8. The Big Family Cooking Showdown
'The Big Family Cooking Showdown' is a British cooking show. In this show, families compete against each other in a series of cooking challenges to win a chance to become Britain's Best home cooks.
3–4 families prepare a variety of dishes for a panel of judges, who judge their dishes. The family with the lowest score at the end of each round is eliminated.
The show also discusses cooking tips and tricks by the host to help the viewers.
---
9. Nadiya Bakes
'Nadiya Bakes' is a Netflix cooking show where the host Nadiya Hussain teaches the audience how to make a variety of baked dishes such as cakes, cookies, bread, pastries, etc.
She gives her personal tips and tricks for baking. Each episode features different themes such as cakes, bread, etc.
Step-by-step instructions for baking are given by Nadiya along with decoration tips. She also visits various bakery shops to learn about their specialties and techniques.
IMDb Ratings: 7.3/10
Rotten Tomatoes Ratings: 100%
---
10. Barbecue Showdown
'Barbecue Showdown' is a cooking competition show on Netflix judged by famous barbecue champions Melissa Cookston and Kevin Bludso.
The contestants fight against each other to create the best barbecue dishes. Each challenge comes with a limited time and different types of meat for the barbecue. The judges judge their food on the basis of their taste, originality, and presentation.
---
11. Baking Impossible
'Baking Impossible' is a reality competition show where bakers and engineers come together to make incredible and unique creations.
The show is hosted by Justin Wllman. In the first episode, one group of bakers and one group of engineers are challenged to make a tasty watertight boat that must sail for at least 45 seconds and cross 20 feet.
The best edible work wins this round. Similarly, they face challenges of making edible robots, pendulums, costumes for models, etc to win the game. This show is very engaging as they are required to make a variety of unique and never-made before edible items.
IMDb Ratings: 7/10
Rotten Tomatoes Ratings: 100%
---
12. School of Chocolate
This Netflix cooking show follows eight professional pastry chefs and chocolatiers as they are taught the art of chocolate making. Various chocolate-making techniques such as molding, tempering, and ganache-making are taught.
The chefs make edible illusions, including a planter box with earthy flavours, a chocolate show-piece, a chocolate hinge, etc. In the final task, they should make the biggest chocolate show-piece ever and impress the judges.
The show is designed to be entertaining and educational as a lot of information including the history of chocolate making is also discussed.
IMDb Ratings: 7.6/10
Rotten Tomatoes Ratings: 80%
---
Conclusion
No matter your taste in cooking-related content, you're sure to find something to enjoy on Netflix. Whether you're in the mood for a chef competition, a cooking-focused travel show, or something else entirely, the streaming service has got you covered. So grab some popcorn, sit back, and get ready to indulge in the best cooking shows on Netflix.
Need more options? Check out our guide on what to watch on Netflix right now…
Osheen Jain
Osheen has been writing about tech, science, and business for the best part of a decade. Having contributed to some of the biggest blogs on the internet, her experience and skills span the worlds of consumer tech, business tech, finance, and science journalism.