Phones With 120Hz Displays: A Complete List (Updated)
---
---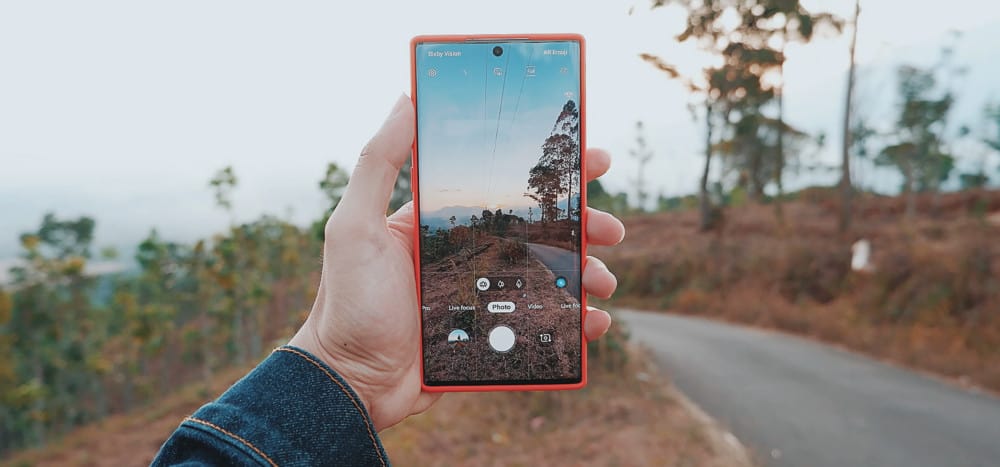 If you're due an upgrade in 2020 and beyond, and you want a phone with a 120Hz display, you'll want to check out this list – it details ALL phones that feature displays with 120Hz refresh rates…
Right now, when it comes to phones with 120Hz refresh rates (and 120Hz is now the highest refresh rate you can get on a phone), you have just a few, select options which you can see below:
Phones With 120Hz Displays (UPDATED):
However, this will likely change dramatically inside 2020, as more and more phone companies release high refresh rate phones. Below, you'll find a list of the biggest releases scheduled for 2020 that will likely upgrade form 90Hz displays to 120Hz displays.
Phones That Will Probably Feature 120Hz Refresh Rate
Are All 120Hz Displays The Same?
In a word, no – not all 120Hz displays are created equally. Just because you have a phone with a 120Hz refresh rate does not mean it has the best quality display. There are a lot of other things to consider – like how does the higher refresh rate affect its battery life? Is the CPU capable of powering it? Questions like this are important; they're also the #1 reason why many, current 120Hz phones are set to 90Hz out the box.
For this reason, it is important to consider a myriad of factors when buying a new phone – the refresh rate, while certainly important, is not the be-all and end-all of metrics by which to judge the quality of a display. Instead, you're far better off looking at the actual technology in the screen and the internal spec of the phone. Does it have the chops to run a 120Hz display? Is the battery large enough? Is the processor potent enough? If you can answer yes to all of these, you're in a good place.
But if one thing is missing, you can and will feel the pinch if you run the phone at 120Hz 24/7; this is why nearly all OEMs let you switch between 90Hz and 120Hz. On top of this, not all applications or web experiences are optimized for 120Hz panels. Again, this will change in the coming years, and most major applications are ready for 120Hz, but it is, again, something to consider when looking at a new device.
A good example is the OnePlus 8 Pro; it runs a 120Hz panel and it has Qualcomm's Snapdragon 865. The 865's GPU, which uses PixelWorks' Soft Iris calibration, for tone-mapping and DSR to HDR functionality on the fly. This is what you want on a phone with a 120Hz panel. Other 120Hz phones might not have this and their performance will be affected as a result, generating poor battery life and/or sluggish performance.
First iPhone With 120Hz Display? It's NOT The iPhone 12…
Apple's iPhone 12 range has now launched. Packed with four new models – the iPhone 12 Mini, iPhone 12, iPhone 12 Pro, and iPhone 12 Pro Max – the new iPhones ALL pack OLED displays and 5G.
But sadly none of them come with 120Hz displays.
According to reports, Apple had to choose between 5G and 120Hz displays. You can't have both apparently, though nobody seems to have told Samsung, Google, OnePlus, or OPPO that – plenty of Android phones have OLED displays and 5G.
iPhone With 120Hz Display?
Here's what was reported prior to the launch of the iPhone 12:
As always, though, there's a catch – the 120Hz display will ONLY be available on the Pro models of the iPhone 12 range. The lower-end models, like the standard iPhone 12, will most likely feature LCD panels just like the iPhone 11, as well as the same 60Hz refresh rate.
On top of this, the Pro models will also feature Apple's ProMotion display technology which, when combined with their 120Hz refresh rate, should yield some pretty impressive results. Not sure what ProMotion is? Here's Apple's brief description of the technology:
"The stunning, redesigned Retina display in iPad Pro features ProMotion, a new technology that delivers refresh rates of up to 120Hz for fluid scrolling, greater responsiveness, and smoother motion content. With ProMotion, Apple Pencil is even more responsive with an industry-best, 20-millisecond latency for even more fluid and natural drawing. ProMotion also improves display quality and reduces power consumption by automatically adjusting the display refresh rate to match the movement of the content."
Plenty of Android phones now use 120Hz displays. But plenty of people are now wondering what Apple's plans are for its iPhone 12 and iPhone 13. Multiple reports have claimed the iPhone 12 lineup will feature 120Hz displays.
iPhone 13 Will Be First iPhone With 120Hz Displays
However, contrary reports claim the opposite, stating that Apple's display tech will remain the same in 2020 as it was in 2019. The only difference with the iPhone 12 range, compared to the iPhone 11 range, is that ALL iPhone 12 models will feature OLED panels.
The idea of Apple using 120Hz displays on its iPhone 13 phones does make more sense too: Apple doesn't usually rock the boat too much when it launches a new series of phones. The iPhone 12's addition of 5G will be 2020's main event for iPhone.
In 2021, we'll likely see design changes, so they won't look like the iPhone XS, iPhone XR, and iPhone 11 anymore, alongside 120Hz displays on select models – most likely the most expensive models.
As is the case in 2020, Apple will release four iPhone 13 models in 2021: the iPhone 13, the iPhone 13 Max, the iPhone 13 Pro, and the iPhone 13 Pro Max.
Phones That Have 90Hz Refresh Rate Displays
90Hz vs 120Hz – What's The Difference?
Before we look at the differences between 90Hz displays and 120Hz displays, it's important that you first understand what "refresh rate" – in the context of a phone display – actually means. In layman's terms, the refresh rate is simply the number of images a display can show per second; the higher the refresh rate, the higher the number of images it can show, and this, in turn, makes for smoother visuals on your phone's display.
For instance, a refresh rate of 60Hz means 60 images can be shown per sound. Up things up to 90Hz, and you get 30 more crammed into a second. Jump to 120Hz, and you get 30 additional images. This is why 120Hz displays appear to run smoother than 60Hz displays. It is also why high-end gaming monitors ALWAYS use 120Hz refresh rates, it makes game-play smoother and more engaging.
Add in things like HDR and OLED panels and you're in a very good place with respect to visual experiences.
Now, here's where it gets interesting: beyond 60Hz, your brain can't really tell the difference. Still, that hasn't stopped phone makers and monitor makers going deep on the technology. And the reason for this is simple: they want the user to have as smooth an experience as possible, they want the menus to move seamlessly, text to retain its formatting even when you're scrolling fast, and they want games to look as good as they possibly can.
And to do this, to make it as good as it can possibly be, you need to be using 120Hz refresh rates in your display technology. This is the #1 reason why more and more phone makers are adopting 120Hz over 60Hz and 90Hz. They want to make their respective devices the smoothest, most engaging experience available. And 120Hz is one of the quickest ways of improving a user's UX experience.
90Hz Displays Will Replace 60Hz Displays In 2020/21
60Hz refresh rate displays used to be the norm. But in 2019, most top tier phone makers moved to 90Hz. In 2020, some made the jump to 120Hz, most notably Samsung with its Galaxy S20 range. In late-2020, we'll likely see OnePlus join the 120Hz club with the release of its OnePlus 8 range and also Apple with its iPhone 12 handsets.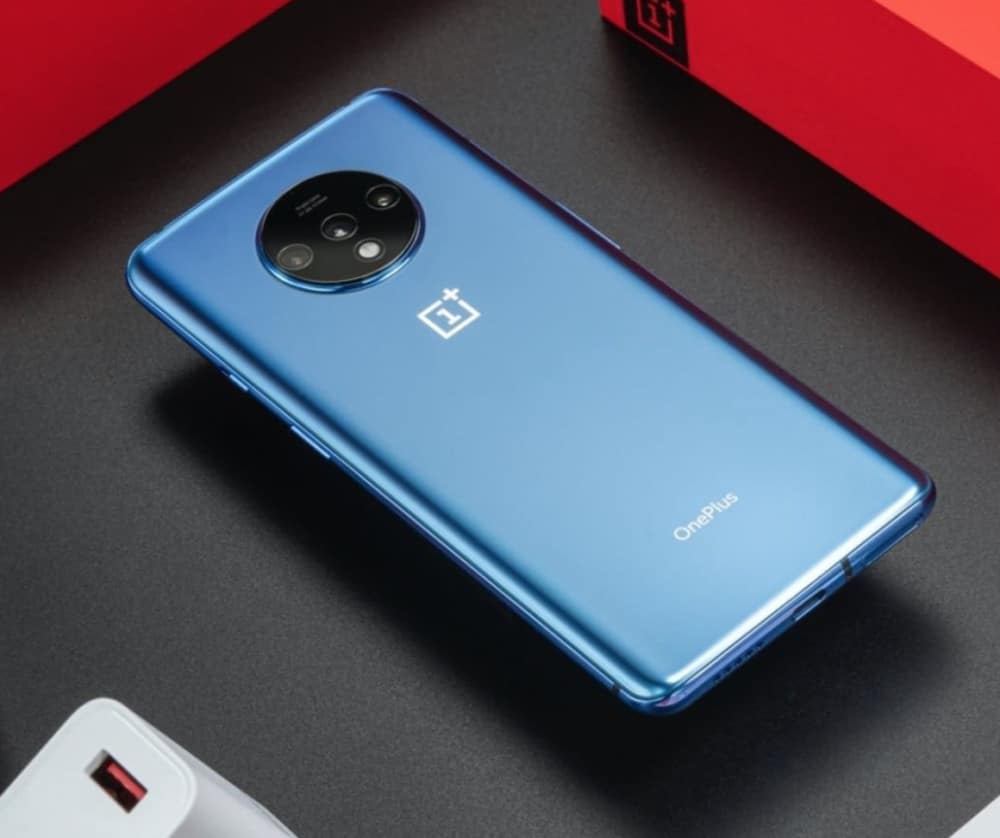 Pin
OPPO just announced its first 120Hz Android phone (it's called the OPPO Find X2, and there are two distinct models). Xiaomi will do the same in 2020, as will RealMe, and pretty much every other major phone brand operating in the space. And the reason is ALL about user experience – 120Hz displays create better experiences and that is what these phone companies are ALL about…
Benefits of 120Hz Displays on Phones?
Downsides of 120Hz Displays?
Sadly, yes. When it comes to higher refresh rates, the biggest downside is to do with battery life. Because your phone is outputting double the refresh rate of a 60Hz phone, you're essentially putting double the strain on your phone's battery and this means faster battery drain.
This is the #1 reason why nearly all 120Hz phones come with the option to dial-back the refresh rate to 90Hz or 60Hz. You don't need 120Hz all the time, so when you're not using it, like when you're just browsing the web or checking Facebook, make sure you switch from 120Hz to 90Hz or 60Hz to conserve your battery life.
Or, if you don't want to do this, make sure you get a 90Hz phone with a truly MASSIVE battery like the OnePlus 7T Pro!
Richard Goodwin
Richard Goodwin has been working as a tech journalist for over 10 years. He has written for Den of Geek, Fortean Times, IT PRO, PC Pro, ALPHR, and many other technology sites. He is the editor and owner of KnowYourMobile.