ASUS ROG 2 Phone Price CONFIRMED For US (It's Not Cheap…)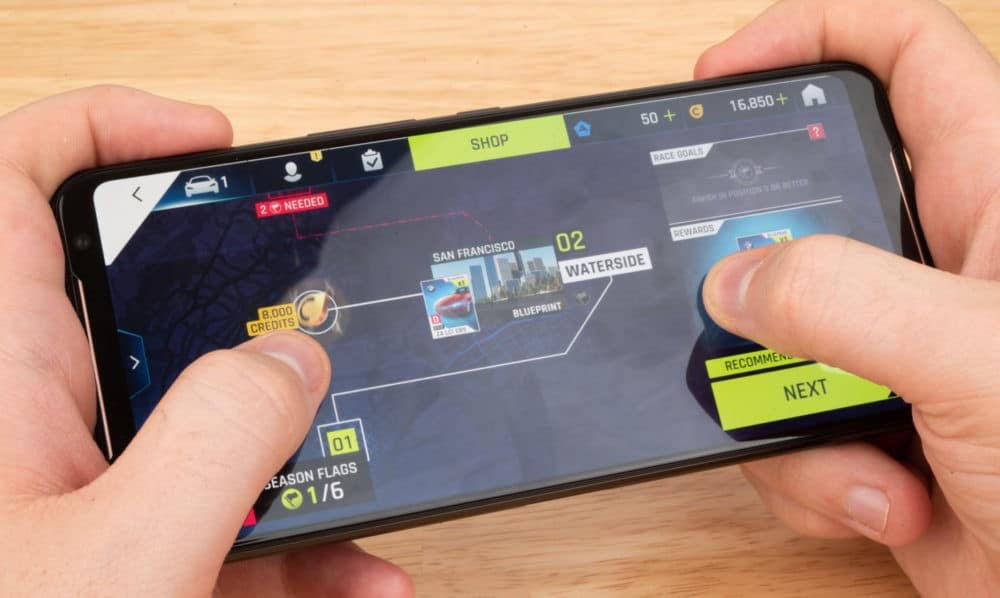 [ss_click_to_tweet tweet="6000mAh battery? Check. Snapdragon 855 CPU? Check. 120Hz Refresh Rate? Check! Meet the ASUS ROG 2 phone, AKA the most powerful Android phone on the planet right now!" content="6000mAh battery? Check. Snapdragon 855 CPU? Check. 120Hz Refresh Rate? Check! Meet the ASUS ROG 2 phone, AKA the most powerful Android phone on the planet right now!" style="default"]
The ASUS ROG 2 phone just got official, and if you're the kinda guy or gal that likes their specs, you're going to LOVE the ASUS ROG 2. This phone packs in a massive amount of specs, making it one – if not THE – most potent Android phones on the planet right now.
The ASUS ROG 2 phone was initially launched in China on July 23, where the specs and different models of the phone were confirmed. The ASUS ROG 2 is now available in the US; prices start at $899 for the handset. Or, if that's too much, you can pick up the original ASUS ROG phone via Amazon for $699.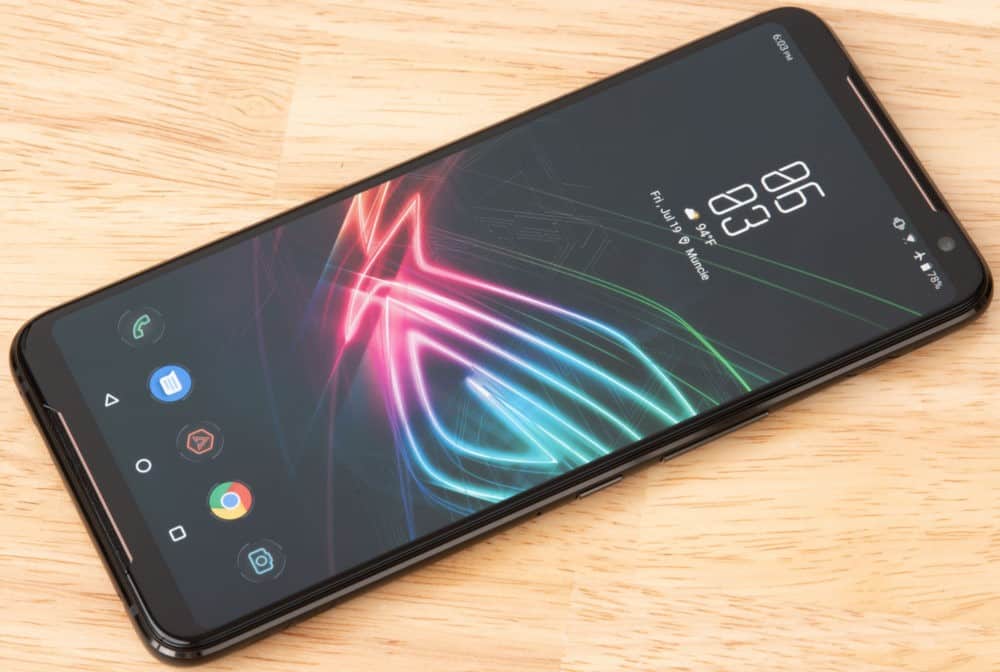 Pin
I mean, just check what the ASUS ROG 2 phone is packing:
ASUS ROG 2 Phone Specs – The #1 New Updates
6.59-inch AMOLED Display
Snapdragon 855 CPU
6000mAh Battery
48MP Camera
Display Has 120Hz Refresh Rate (Twice as Good as Normal)
12GB of RAM
256/512GB of Storage
The ASUS ROG 2 phone is designed as a gaming phone, just like the Black Shark 2, and this is why it comes with such impressive specs – it's designed for massive amounts of performance. I mean, it's got 12GB of RAM, for starters – that's more than most laptops.
Everything is powered along by Qualcomm's brand-new Snapdragon 855 CPU; the ASUS ROG 2 phone is the first phone to carry this new chipset as well. Qualcomm says the new Snapdragon 855 will bring with it 20% better performance and vastly superior gaming capabilities, as well as support for 5G.
"The Snapdragon 855's Prime Core already pumped up single-threaded performance with the highest clocks and largest L2 cache on the chip, and the Snapdragon 855 Plus' Prime Core goes even further. This extra-beefy core boosts clocks from 2.84GHz to 2.96GHz for even more performance and responsiveness from games and apps," said ASUS.
It added: "More single-core CPU performance is exciting indeed, but GPU power is even more important for the most demanding mobile gamers. Qualcomm's Adreno 640 graphics processor is muscular to begin with, but the version in the 855 Plus can bring even more strength to bear on mobile games. The 855 Plus' Adreno 640 GPU can run at up to 672MHz, a whopping 15% increase over the regular Adreno 640's 585MHz clocks."
120Hz Refresh Rate on A Phone Display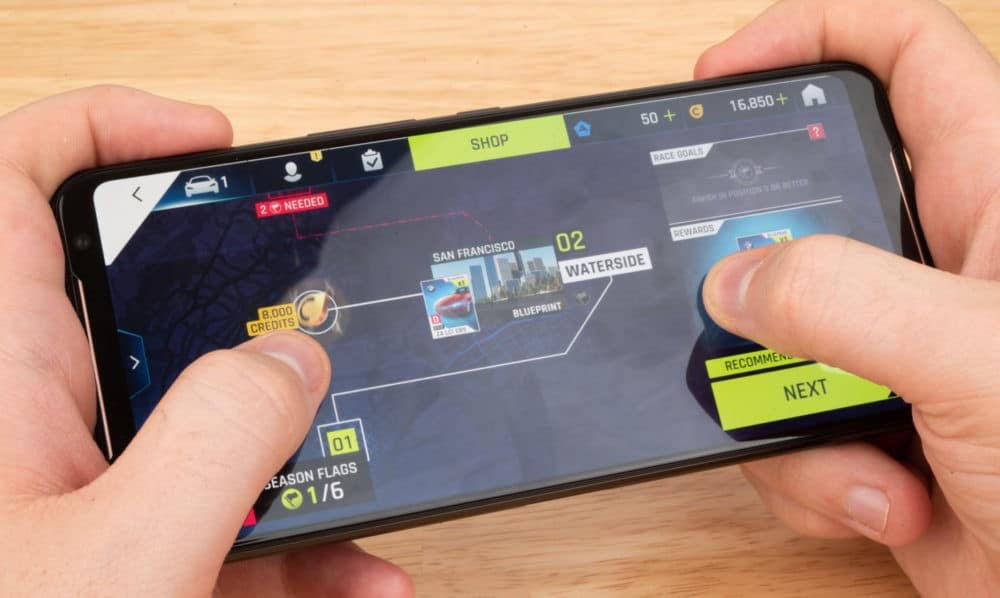 Pin
Another huge USP for the ASUS ROG 2 phone is its AMOLED display because it features a 12Hz refresh rate, double the 60Hz refresh rate of most phones. This higher refresh rate will media and games look vastly superior to even the most capable Android flagships on market right now.
And the reason the ASUS ROG 2 phone has this type of display? Simple: it's ALL about gaming. And in order to get the best possible gaming experiences, you need higher refresh rates. And right now 120Hz is as good as it gets in the mobile space.
ASUS ROG 2 Phone Price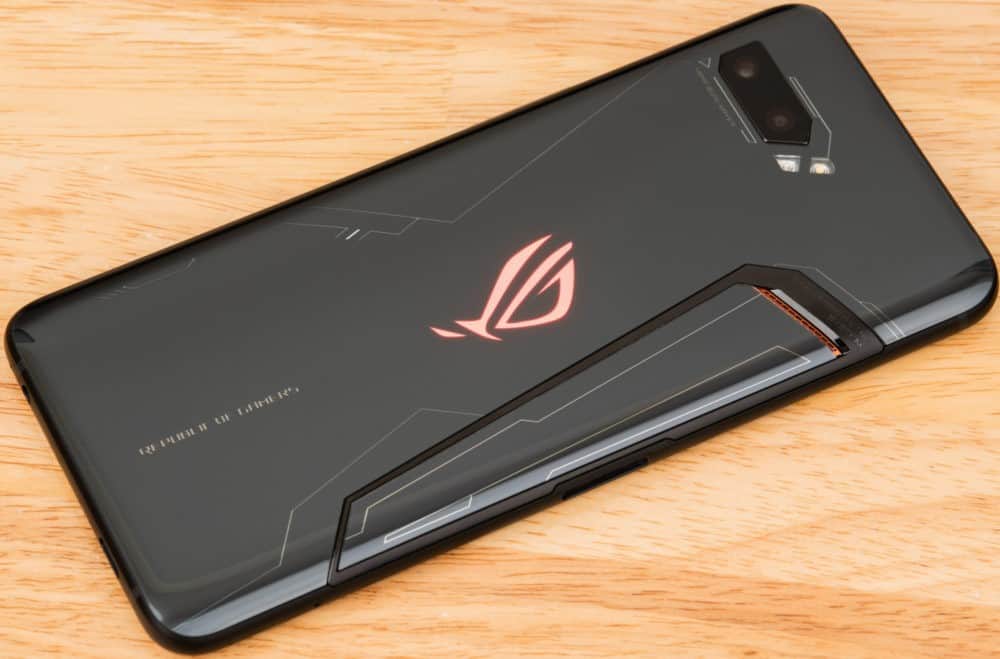 Pin
How much does all this crazy spec cost? Quite a bit, as you'd expect – word on the street suggests this phone will retail for around $900/£900 when it finally gets a release date later this year.
That price could change, though we don't expect to it to by much – it's still cheaper than a top of the line Samsung phone or Apple's iPhone XS Max. And it offers way more bang for your buck than those phones, especially if you're into gaming.
ASUS ROG Phone vs ASUS ROG 2 phone – What's Changed?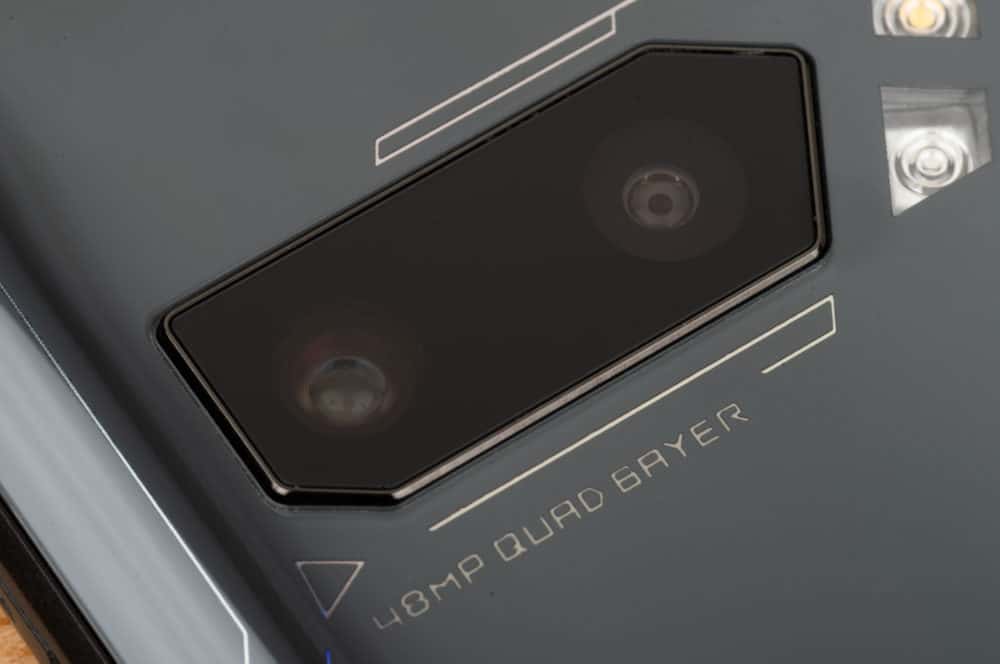 Pin
ASUS has updated many elements inside the ASUS ROG 2 phone. You have more RAM, a new CPU, and some new design language. The display is also vastly superior, as it is now a punchy 120Hz OLED panel that is essentially unmatched right now in the mobile space.
Beyond this, you just have more of everything that matters – more performance, better connectivity (5G), and faster memory. All of which combine to create a more premium, faster experience when performing intensive tasks like gaming.
You also have a larger battery inside the ASUS ROG 2 phone (4000mAh vs 6000mAh) and, trust me, you will notice the difference. That's like having an additional iPhone 5s battery included inside your phone, so expect the ASUS ROG 2 phone to have some of the best battery performance of any phone released in 2019.
If you like gaming, or you just want a phone that has BONKERS specs across the board, as well as one of the biggest batteries ever fitted to a phone then the ASUS ROG 2 phone could well be right up your street. I know I am very interested in this handset!