Is The iPhone 12 Worth It? Let's Investigate ALL The Updates…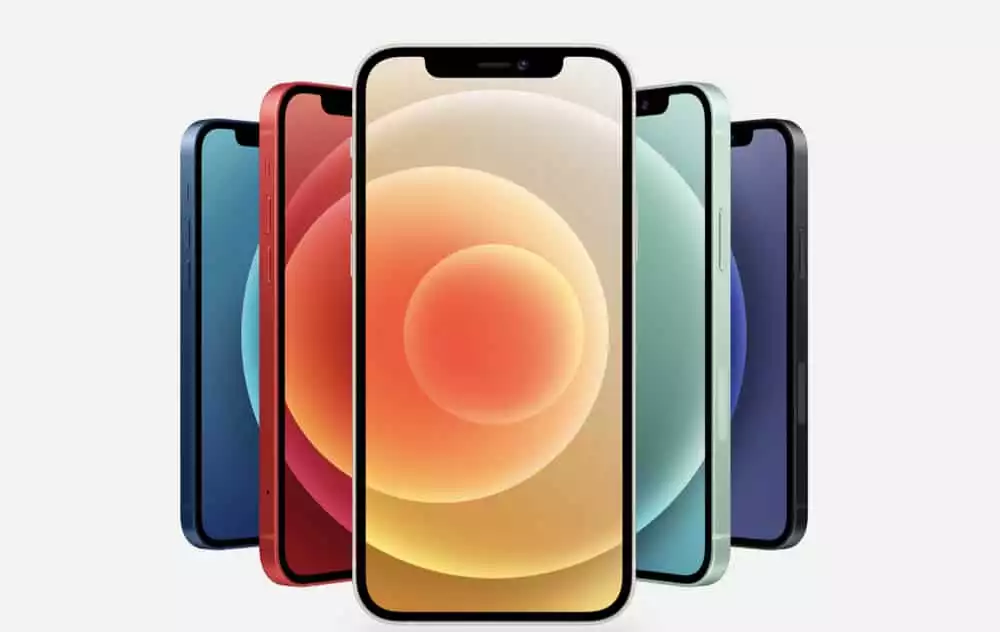 The inclusion of 5G and OLED on all models is the main headline. But is Apple's iPhone 12 worth upgrading to from the iPhone 11? Let's investigate…
---
Apple's iPhone 12 Launch In Brief:
All Models Feature OLED Displays
Apple Announced New iPhone 12 Mini
New Color Options
iPhone 12 Pro Max Has Largest Display on iPhone To Date – 6.7in
iPhone 12 Buying Guides – Stuff You Need To Know
Apple launched the iPhone 12 range on October 13. There are four models in this year's iPhone lineup – the iPhone 12 Mini, iPhone 12, iPhone 12 Pro, and iPhone 12 Pro Max. And they all feature Apple's A14 SoC, OLED displays, and 5G connectivity.
Apple also introduced some new colors too, including Atlantic Blue.
There will not be separate 5G models and non-5G models, as predicted. All of Apple's new iPhones will be 5G ready, so all users will be able to connect to next-generation mobile data. You will need a 5G plan to do this, however, though since most buy iPhones on contract, this shouldn't be a problem.
Let's first look at what's new inside the iPhone 12 lineup of smartphones, before we delve into questions about whether or not these phones are worth upgrading to from the iPhone 11 or iPhone XS.
iPhone 12 New Stuff: Updates & New Models Detailed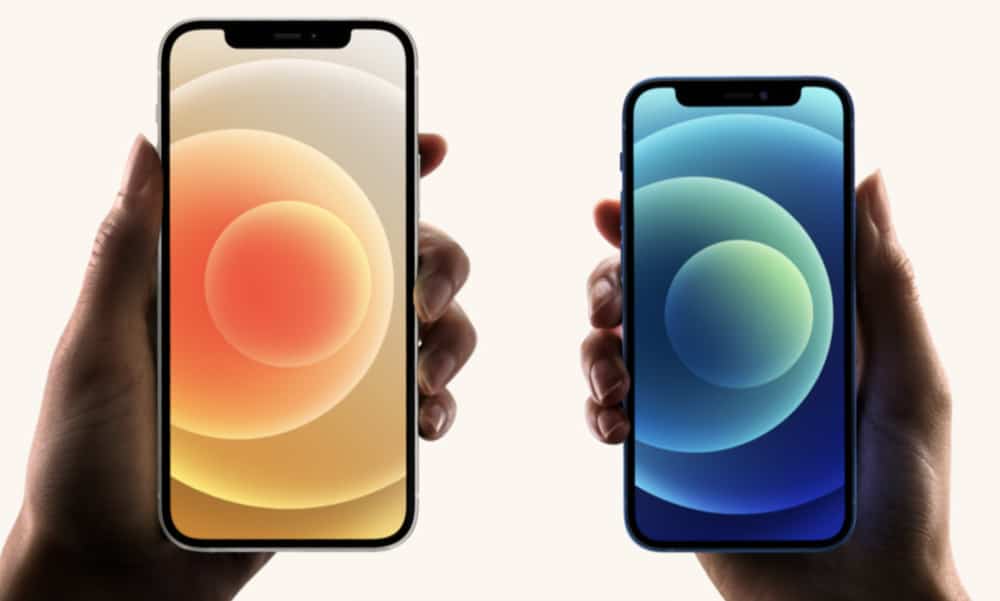 Apple's New A14 CPU
As always, the main event inside any new iPhone is its CPU, and Apple's new A14 SoC is one hell of an update on an already very impressive platform. Picking up where the A13 left off, Apple's A14 packs in 11.8 billion transistors (40% more than the A13) and features a massively improved GPU.
Apple says the CPU and GPU uplift is around 50% faster than its nearest Android rival, the Snapdragon 865, and this is down to 1) the number of transistors it uses, and 2) that it was built using a 5nm process – this is a first for mobile phone silicon.
Bottom line? The A14 picks up where the already impressive A13 left off, adding in even more speed and performance. If you thought the iPhone 11 was snappy, the A14 manages to extract even more performance. And this will be felt throughout the phone – from running apps and games to performing more advanced tasks like machine learning.
5G FINALLY Comes To iPhone…
5G is a contentious subject. Apple's iPhone 11 range did not use 5G because of the effect it had on battery life. Instead, Apple waited until it had a solution to mitigate this problem. That solution is called Smart Data Mode and it is present on all iPhone 12 models.
Smart Data Mode, a technology that helps the iPhone switch from 4G to 5G networks seamlessly, was designed from the ground-up. Apple redesigned its entire software stack to incorporate it properly on the iPhone 12. And the results should ensure the iPhone 12 has the best 5G performance on the market.
Compare All The Latest iPhone Models
If you're looking to buy a new iPhone, you need to know about all of the options available right now. Use our Compare iPhone Models resource hub to look at how all of Apple's latest iPhone models compare.
Here's what's covered:
The specs and features of each model, including Pro and Pro Max variants
The size and screen sizes of each model
The new features present on each new generation of iPhone
Reviews of all the latest iPhone models
All the best iPhone deals
Smart Data Mode will switch between LTE and 5G based on what you're doing. It will know, for instance, if you need 5G speeds and connect to 5G bands. Whereas if you're just browsing Instagram or Google, it will know, and down-regulate to LTE, saving you battery life and data.
Apple says it has tested the iPhone 12's 5G capabilities on over 100 5G networks all around the world. The iPhone supports both millimeter-wave and sub-6 5G, meaning it will work on all standards of 5G, including Verizon's newly launched sub-6 5G network.
A (Slightly) New Design
Apple has tweaked the design of its iPhone 12 models ever so slightly. The edges on all the iPhone 12 models are now flattened aluminum, just like the iPad Pro and iPhone 4 before them. It's a slight change, but it does give the new phones a new(ish) look and feel.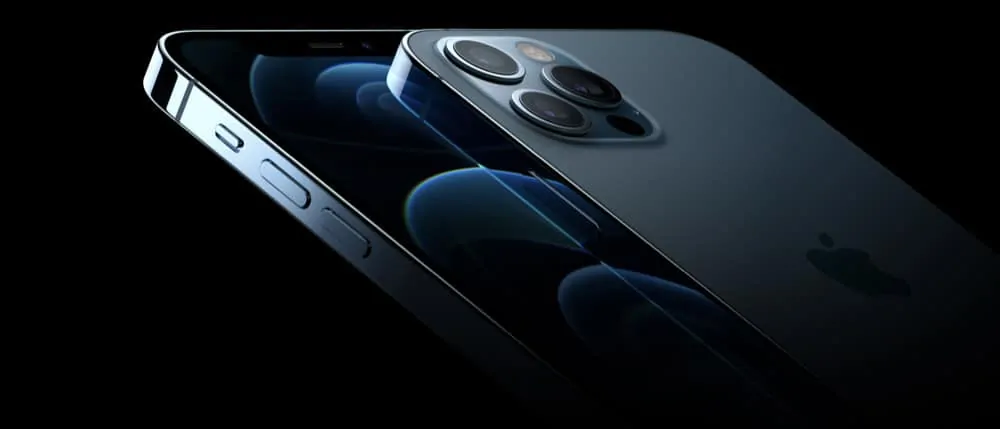 Apple launched a bunch of new colors for iPhone 12 too: the standard iPhone 12 is available in black, white, blue, red, and green, whereas the iPhone 12 Pro and Pro Max will come in the following color options: blue, gold, graphite, and silver.
The iPhone 12 Mini, Apple's smallest iPhone to date, since the launch of the iPhone X, has a 5.4in OLED display and will be available in the following colors: white, black, blue, green, and red.
A Brand New Model (The iPhone 12 Mini)
As predicted, Apple released four models inside its iPhone 12 range. The iPhone 12 Mini is the "new" phone. As noted above, the iPhone 12 Mini is the smallest iPhone in the line-up – it has a 5.4in OLED display.
That's almost a full inch smaller than the iPhone 12 Pro Max's 6.7in OLED panel. The iPhone 12 Mini price starts at £699 (or £29.12 per month) via Apple, though there will be plenty of contract offers on the device once it gets its release date, alongside the other iPhone 12 models, on October 23.
The iPhone 12 Mini features the same specs as the iPhone 12 model. It has 5G and an OLED display, as well as Apple's A14 CPU. It will come in either 64GB, 128GB, or 256GB models.
iPhone 12 Models Compared
If you want a look at how the new iPhone 12 models compare against each other, check out our comparisons of all the new models below:
iPhone 12 Camera Specs – Updates & Tweaks Detailed
Apple's camera tech has gotten incredibly competitive during the last few generations. Apple's cheapest iPhones you can buy now – the iPhone SE 2020 and the iPhone XR – run single-lens 12MP sensors on the rear.
These are OK, but Apple has made significant improvements since then. Both on the iPhone 11 (it has a dual-lens camera), the iPhone 11 Pro/Pro Max (it uses triple-lens cameras), and, of course, its new iPhone 12 lineup which packs in dual and triple-lens cameras.
Let's look at the iPhone 12 and iPhone 12 Mini first.
iPhone 12 Mini & iPhone 12 Camera
The iPhone 12 and iPhone 12 Mini run the same, dual-lens camera setup. The main sensor on both models is still a 12MP sensor (a la the iPhone 11) but, importantly, the new setup now has 7 elements inside it and a larger f/1.6 aperture which lets in 27% more light than the iPhone 11's sensor.
This 27% increase in the amount of light let in will improve the low-light performance of the iPhone 12 and iPhone 12 Mini's camera. It will also improve the overall detail and quality of images captured using either phone – two things everybody wants.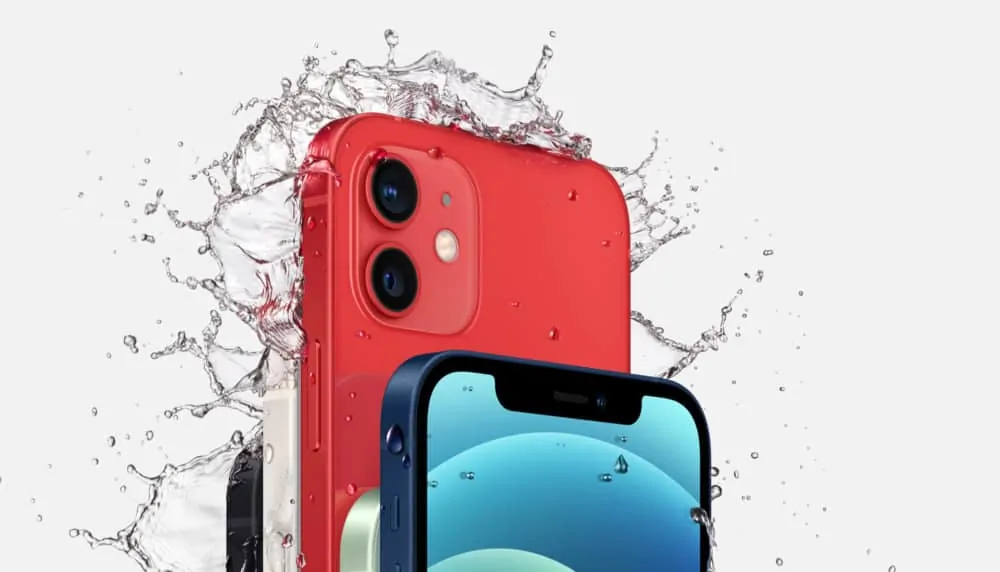 You also get a second 12MP f/2.4 ultrawide camera on both models. This lens has a 120-degree field of view and uses a 5-element lens. Apple says it has a 13mm-equivalent focal length (that's the same as the iPhone 11 Pro and iPhone 11 Pro Max).
On top of this, both of the sensors on the rear of the iPhone 12 and iPhone 12 Mini will be able to utilize Apple's Deep Fusion AI tech. On the iPhone 11, only the main sensor could access Deep Fusion. Deep Fusion, thanks to the A14 CPU, now runs faster too.
All iPhone 12 models now feature Night Mode, a new Night Mode Time Lapse, as well as Apple's new HDR 3 system which automatically sets white balance and contract to create more life-like images. And if that wasn't enough, the iPhone 12 and iPhone 12 Mini will also shoot HDR video with Dolby Vision at 30fps.
iPhone 12 Pro Cameras
With the iPhone 12 Pro, you get all of the above features as well as the inclusion of an f/2.0 52mm telephoto lens, capable of 2x optical zoom and 10x digital zoom, and a LIDAR sensor which will bring a ton of performance uplift in low-light conditions.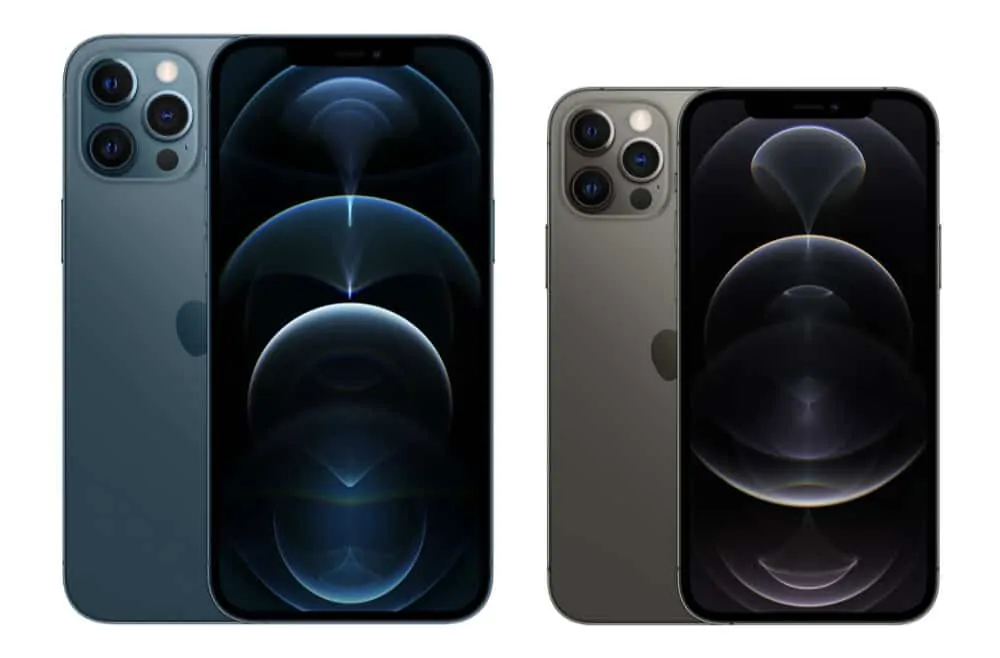 Apple says the LIDAR sensor on the iPhone 12 Pro and iPhone 12 Pro Max will allow users to take portraits in Night Mode and it will also speed things up across the board – autofocus is 6x faster with LIDAR.
The iPhone 12 and iPhone 12 Pro Max will also shoot HDR video with Dolby Vision, only here it'll be in 60fps (the iPhone 12 and iPhone 12 Mini are capped at 30fps).
Is The iPhone 12 Pro Max Camera Better Than iPhone 12 Pro's?
In a word: YES.
The iPhone 12 Pro Max features a heavily updated main sensor, even compared to the iPhone 12 Pro. You have a 12MP camera with an f/1.6 aperture – that's 47% larger than the iPhone 11's and this translates into an 87% improvement in low-light performance.
The iPhone 12 Pro Max also has the iPhone 12 Pro beat with respect to optical and digital zoom. Thanks to its longer 65mm-equivalent focal length lens, the iPhone 12 Pro Max has a longer optical zoom than the Pro model and 12x the digital zoom capabilities. Aside from these things, the iPhone 12 Pro and iPhone 12 Pro Max are the same – they have the same LIDAR sensor, the same software features, and the same Dolby Video capabilities (60fps).
Both the iPhone 12 and iPhone 12 Pro will also get support for Apple's ProRAW format which is scheduled to launch later this year.
Is The iPhone 12 Worth An Upgrade?
As you can see, there's quite a lot of changes here. The biggest changes affect all models, so even if you're coming from an iPhone 11, you'll still benefit from upgrading to an iPhone 12 – any iPhone 12 model, really.
Even if you went for the cheapest iPhone 12 model, you'd get an OLED display, 5G, an updated and insanely powerful CPU, and a newer-looking design. And that's if you're coming from the iPhone 11.
If you're currently running and iPhone X or older, the iPhone 12 range makes even more sense. The speed improvements, the updated camera, the inclusion of 5G, and the fact that all the models in the iPhone 12 range feature OLED panels make these iPhones the most exciting upgrade possibilities in Apple's iPhone ecosystem for quite some time.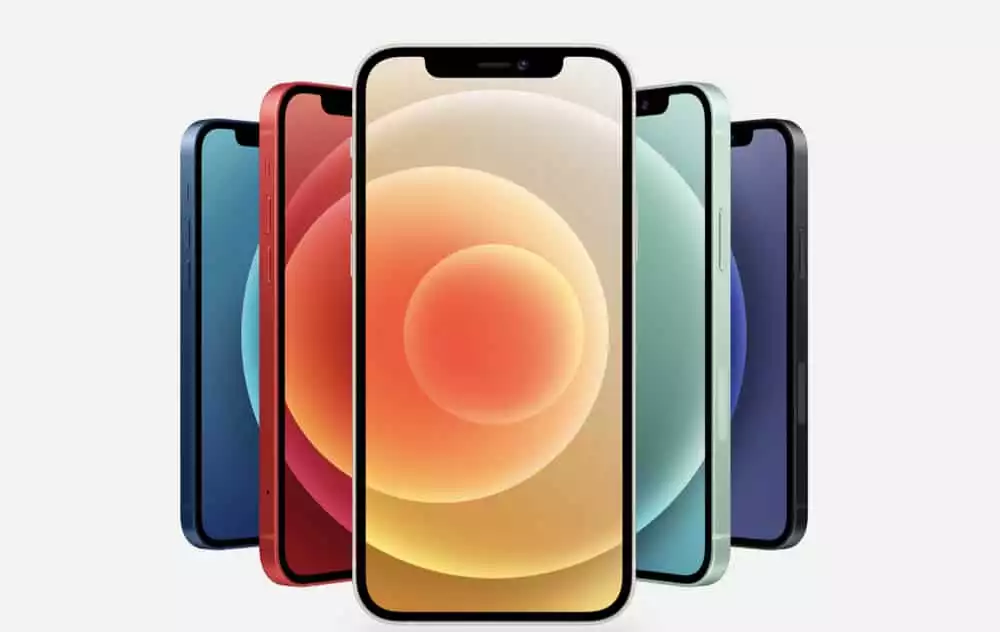 The iPhone 11 was a decent upgrade over the iPhone XS, but it wasn't significant. And neither was the iPhone XS much of an upgrade on the iPhone X. Back then, you could easily get away with holding onto your iPhone for longer. In 2020, however, things have changed.
If you're using an older iPhone – like the iPhone XS, XR, or even the iPhone X or iPhone 8 – the iPhone 11 (any model, even the iPhone 12 and iPhone 12 Mini) will look and feel like a huge update over what you're currently using.
You will get more performance, access to 5G networks, OLED displays, a newer, fresher design, and vastly improved camera performance. Go with one of the Pro models and the difference will be enormous, though most users will be more than fine with either the standard iPhone 12 or the iPhone 12 Mini.
Basically, if you're using an older iPhone, the iPhone 12 is 100% worth upgrading to. And if 5G is important to you, I'd even argue that there is a pretty strong case for current iPhone 11 / iPhone 11 Pro/Max users to upgrade as well.
With all of the above, it is entirely possible Apple's iPhone 12 could go on to become Apple's first super-cycle since 2014's iPhone 6. All the updates are there, all the bases are covered, and Apple has a fairly good spread when it comes to pricing too – from £699 to £1099.
---
iPhone 12 Rumors – Read on For ALL The Pre-Launch Rumors
Entire iPhone 12 Range Leaked – Four Models, All OLED + 5G…
John Prosser has done it again. The YouTuber has now revealed basically EVERYTHING about Apple's incoming iPhone 12 range, confirming there will be four models in total, two mid-tier options, and two-flagship options, that they'll feature OLED displays, and that 5G will be standard across the range.
On top of that, the base model iPhone 12 will retail for less than the iPhone 11 (prices will start from $649). Joining the iPhone 12 will be the iPhone 12 Max, a larger version. This phone will start at $749. For flagship models, you have the iPhone 12 Pro and iPhone 12 Pro Max, and, as you can see below, the differences between the standard and Pro models relate to display type, storage, and cameras.
iPhone 12, iPhone 12 Max, iPhone 12 Pro, iPhone 12 Pro Max Specs Comparison
| | | | | |
| --- | --- | --- | --- | --- |
| Models | iPhone 12 | iPhone 12 Max | iPhone 12 Pro | iPhone 12 Pro Max |
| Price | $649, $749 | $749, $849 | $999, $1,099, $1,299 | $1,099, $1,199, $1,399 |
| Display | 5.4-inch Super Retina OLED (BOE) | 6.1-inch Super Retina OLED (BOE) | 6.1-inch Super Retina XDR OLED (Samsung) | 6.7-inch Super Retina XDR OLED (Samsung) |
| Processor | A14 Bionic | A14 Bionic | A14 Bionic | A14 Bionic |
| RAM | 4GB | 4GB | 6GB | 6GB |
| Storage | 128GB, 256GB | 128GB, 256GB | 128GB, 256GB, 512GB | 128GB, 256GB, 512GB |
| Cameras | Dual rear cameras | Dual rear cameras | Triple cameras + LiDAR | Triple cameras + LiDAR |
| 5G | Sub 6-GHz | Sub 6-GHz | Sub 6-GHz, mmWave | Sub 6-GHz, mmWave |
| Body | Aluminum | Aluminum | Steel | Steel |
Apple's iPhone 12 will get a release date in 2020 and it will pack in quite a few new features, according to analysts at JP Morgan. That means if you're looking for the best iPhone, you might well be best off waiting until 2020… This is when all the good stuff is happening: 5G, new cameras, updated CPUs, and, potentially, the return of the iPhone SE 2.
MORE: 2019's Best iPhone Deals (In One Place)
Chief among these updates will be to do with the camera, it will apparently include Time-of-Flight technology, and the addition of an actual budget iPhone (the iPhone 12R) to the lineup. 5G will also be a mainstay on ALL iPhone 12 handsets. But that's a given, seeing NONE of Apple's iPhone 11 range feature 5G. And there's even talk of a fourth model joining the mix, a handset called the iPhone Mini – though this is very much a rumor right now.
However, you can still run an iPhone and not pay mega money for it; if you buy refurbished iPhone models, for instance, even newer ones like the iPhone XS and iPhone XR, you could save around 40% on the cost of the handset. And if you didn't know that, well… now you do!
OK, back to the iPhone 12! Let's see what's cracking…
The First 5G iPhone – AKA The iPhone 12
The biggest change coming to iPhone in 2020 is the inclusion of 5G. To date, no iPhones – even the iPhone 11 Pro Max – have featured 5G connectivity. This could be quite a problem for Apple, as it will mean every single current iPhone user will have to upgrade to the iPhone 12 in order to access 5G mobile data.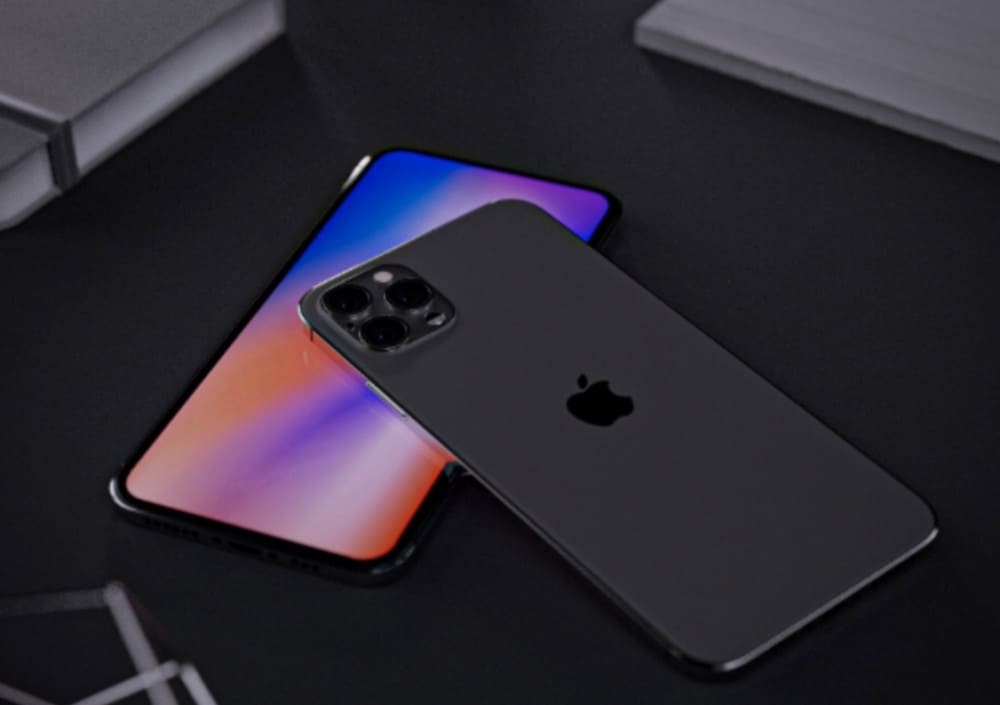 This will either create the biggest adoption rate of ALL time for iPhone, or it won't make a difference – the jury is still out on whether people actually care all that much about 5G. By the time the iPhone 12 launches, 5G will be available in most places in the UK and the USA, so the adoption of Apple's new 5G-capable iPhones should be strong.
Apple is definitely feeling good about the effect 5G will have on its sales. According to reports, Apple has already sent word to its suppliers that the release of the iPhone 12 could herald a SUPER-CYCLE, whereby tens of millions of users flock to buy one of the new 5G iPhones. Conservative estimates point to a 30% uplift in sales for the iPhone 12 in 2020 versus 2019's iPhone 11 range.
Nikkei Asian Review reckons Apple will sell around 80 million iPhone 12 units before the close of 2020, a 6-14% increase on last year's numbers. Either way, given how hard the iPhone 12 will be marketed, both by Apple and carriers/networks, it is almost certain that 5G will help Appel secure some impressive growth in its iPhone business during 2020/21.
iPhone 12 Will Be The Most Impressive iPhone Design To Date…
Word on the street suggests that Apple is prepping something rather special for 2020. And by special, I mean something totally different – just like when it first released the iPhone X. Analysts (and leaks) now point to a radical change in design language with absolutely no notch and an almost total display frontage.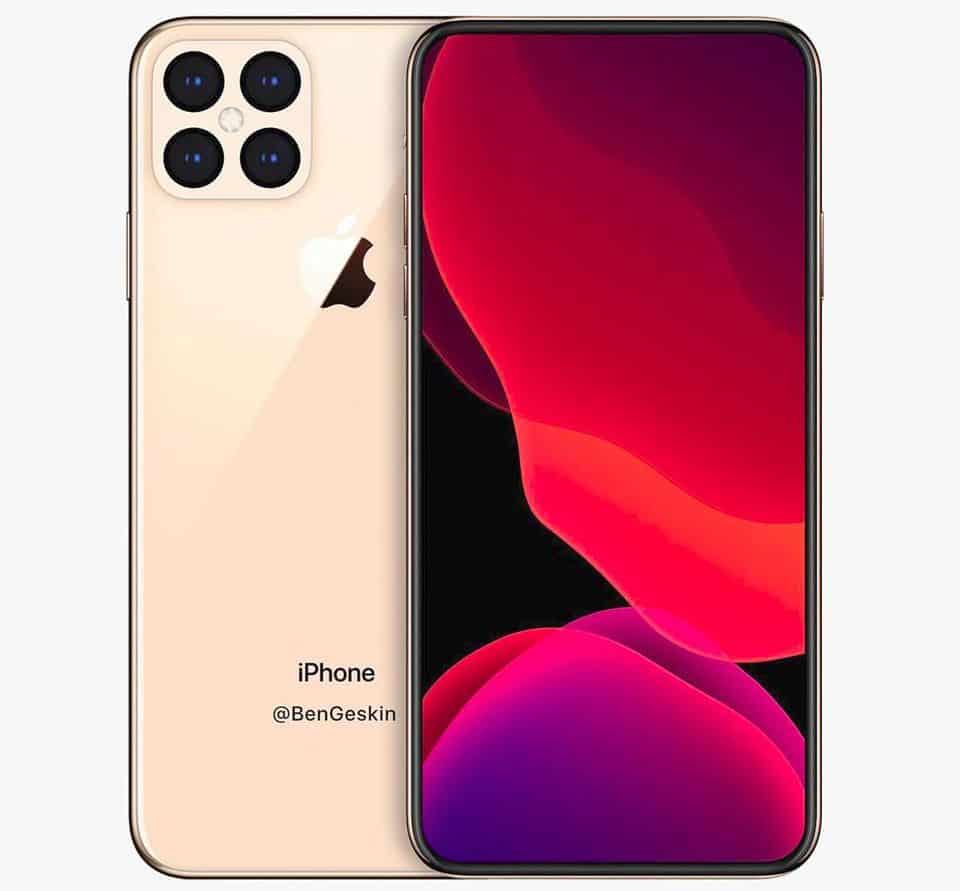 Credit Suisse, following a pretty hefty leak published in China Times, says Apple is looking to bring an iPhone to market in 2020 that effectively has no bezels on the entire front of the phone. The iPhone 12 – or whatever it is eventually called – will basically be ALL display, as you can see in the image above.
Furthermore, Apple will integrate TouchID and FACE ID into the display itself, as seen in some iPhone 12 leaks already. Apple has been working on this new Touch ID for a few years now, so its inclusion in the iPhone 12 is certainly significant. I just hope it functions better than the current Android in-display fingerprint readers; I've yet to use one that's actually any good.
Apple's iPhone 12 range will follow the current iPhone lineup branding – so, 12, 12 Pro, and 12 Pro Max. However, ALL iPhones in the iPhone 12 range will feature this new design language. Even the iPhone 12 XR, apparently – though I'm not 100% convinced by this claim. Why? Simple: the XR is cheaper and Apple needs to keep users' buying its more expensive iPhones.
What will the iPhone 12 look like? According to information from the planet's #1 Apple analyst (Ming-Chi Kuo), the iPhone 12 will look like a cross between the iPhone 5 and the iPhone 11. It'll sport a flatter, more square chassis and, sadly, there will still be some form of a notch on the front of the device. And the camera unit will still be square.
With the display, again, you're looking at OLED panels on the premium models (the iPhone 12 Pro and iPhone 12 Pro Max) and LCD on the base model (iPhone 12). All models, however, will feature 120Hz displays and this will be one of the most noticeable new aspects of the new iPhones.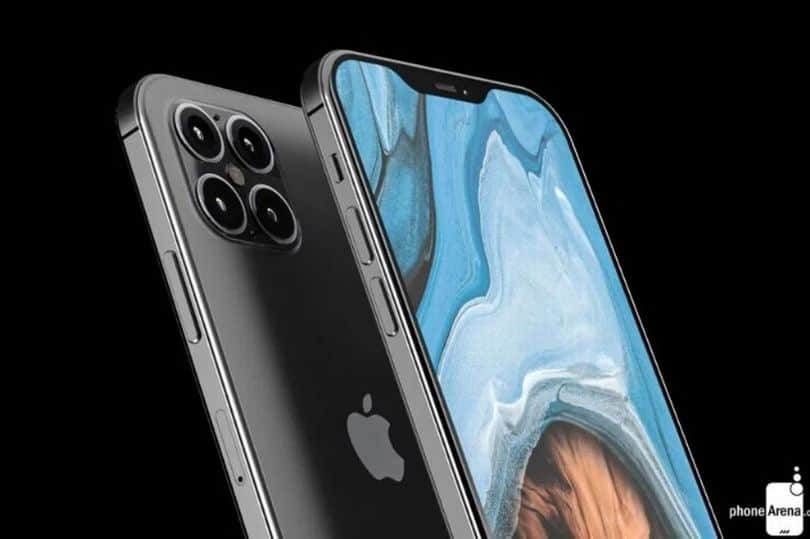 We don't have any information on size changes or dimensions, but I wouldn't expect Apple to mess around in this context. Apple's iPhones are now fairly uniform in their sizes. People are used to it and I don't see Apple messing with this in 2020. All the big changes, as you will see further down, will be to do with the iPhone 12's internal specs and features.
If it made them ALL the same, save for camera tech and display type, no one would buy the Pro Max models. What's more likely is that the iPhone 12 Pro Max will feature a more advanced camera and more storage options. That way, Apple can charge more and it keeps its models nicely differentiated.
iPhone 12 Display Size – One Will Be A LOT Smaller Than Usual…
Think iPhones just keep getting bigger and bigger? Well, think again – this year's iPhone 12 range will apparently feature one of the smallest iPhones Apple has produced in years. According to leaked information, one of the iPhones in Apple's iPhone 12 range will feature a 5.2in display.
To put that into context, it is smaller than the iPhone X's display by quite a margin; Apple's original iPhone X had a 5.6in OLED panel. The other interesting aspect of this story is that it could mean Apple is making a fourth iPhone 12 model, alongside the standard iPhone 12, iPhone 12 Pro, and iPhone 12 Pro Max.
Alternatively, this 5.2in iPhone 12 model could be Apple's truly cheap iPhone release which is often referred to as the iPhone 9 or iPhone SE 2 – the phone is rumored to retail for $399.99. Multiple sources claimed this handset would launch in March 2019, but the advancement of the COVID-19 epidemic apparently put the breaks on that, meaning we'll have to wait until later this year to see whether or not we'll actually get an "affordable iPhone" option in 2020…
Don't Expect Foldable iPhones in 2020 Though…
One MAJOR change, however, could be the introduction of new form factors. Apple already has patents for foldable iPhones, so we could see the first foldable iPhone launched in 2020. This model would compete directly with the Huawei Mate X and the Samsung Galaxy Fold. Apple will likely be monitoring how these handsets are received by the public before wading in with its own version.
This is what Apple has done with all major design changes since the birth of the iPhone in 2007. It doesn't do anything until it has already been tried and tested by its competitors – just look at things like large displays, stylus pens, and in-screen fingerprint readers. This softly-softly approach always works in Apple's favor too. It knows its customers are loyal and are happy to wait for it to add in features that have been available on Android for years.
A foldable iPhone would be a HUGE addition to 2020's iPhone range, and while it does seem rather far fetched now, I am almost 100% positive we will see one released before 2021, providing the form factor is a resounding success with consumers. If it is, expect to see Apple wade into the space with its take on a foldable OLED phone.

Apple's A14 CPU Gets Benchmarked
Apple's A13 CPU was a monster. But if recent leaks are to be believed, the incoming A14 chip that will ship inside the iPhone 12 range could be something else entirely, blowing every other Android phone released in 2020 well and truly out the water.
According to the leaked benchmarks for Apple's A14 chipset, the new SoC scored 1658 in GeekBench's single-core test and 4612 in the multi-core test. To put that figure into context, the Galaxy S20 Ultra ONLY managed to score 805 on the same single-core test and 3076 on the multi-core test.
That is a HUGE difference and further proof that it is Apple, not Qualcomm and Samsung, that has most command over the development of ARM-based mobile processors. Even Apple's current A13 CPU is more powerful than the latest Snapdragon 865, according to GeekBench tests.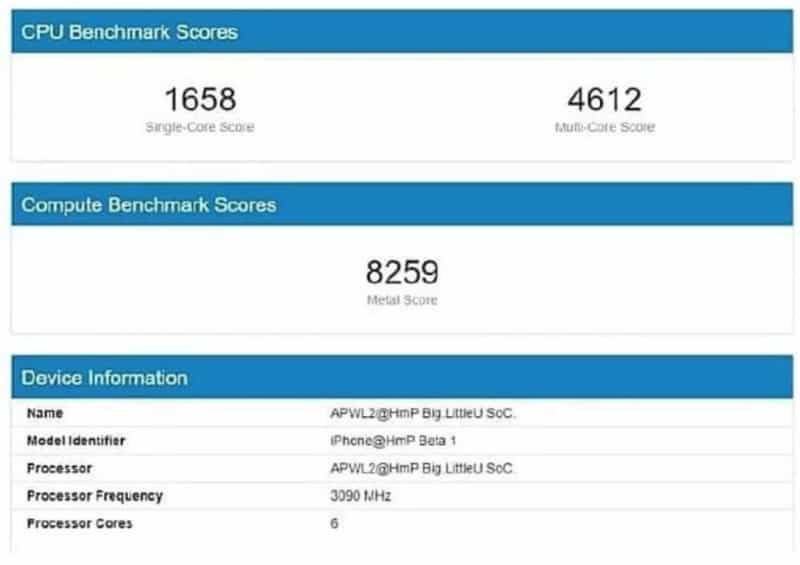 However, all of the above must be taken with a pinch of salt; this leak is unverified, so it could just be a hoax. No one has seen the iPhone 12 in the wild, so actually getting a test for it on GeekBench seems unlikely, unless someone in Apple's manufacturing arm got curious and decided to test it out. Again, this seems unlikely.
Whatever the case, Apple's A14 will be supremely powerful. It will build on the momentum set by the A13 and push things even further. Built by TSMC, Apple's A14 CPU will be built using a 5nm process. That's right on the bleeding-edge of what's currently possible. And because of its teeny size, it will be more power-efficient than larger 6 and 7nm chips like Samsung's new Exynos and Qualcomm's Snapdragon 865.
The take away here, however, is simple: if you value performance and power efficiency, the iPhone 12 range is going to be leading the pack well into 2021 with zero competition from anyone in the Android space.
iPhone 12 New Features Aren't All That New…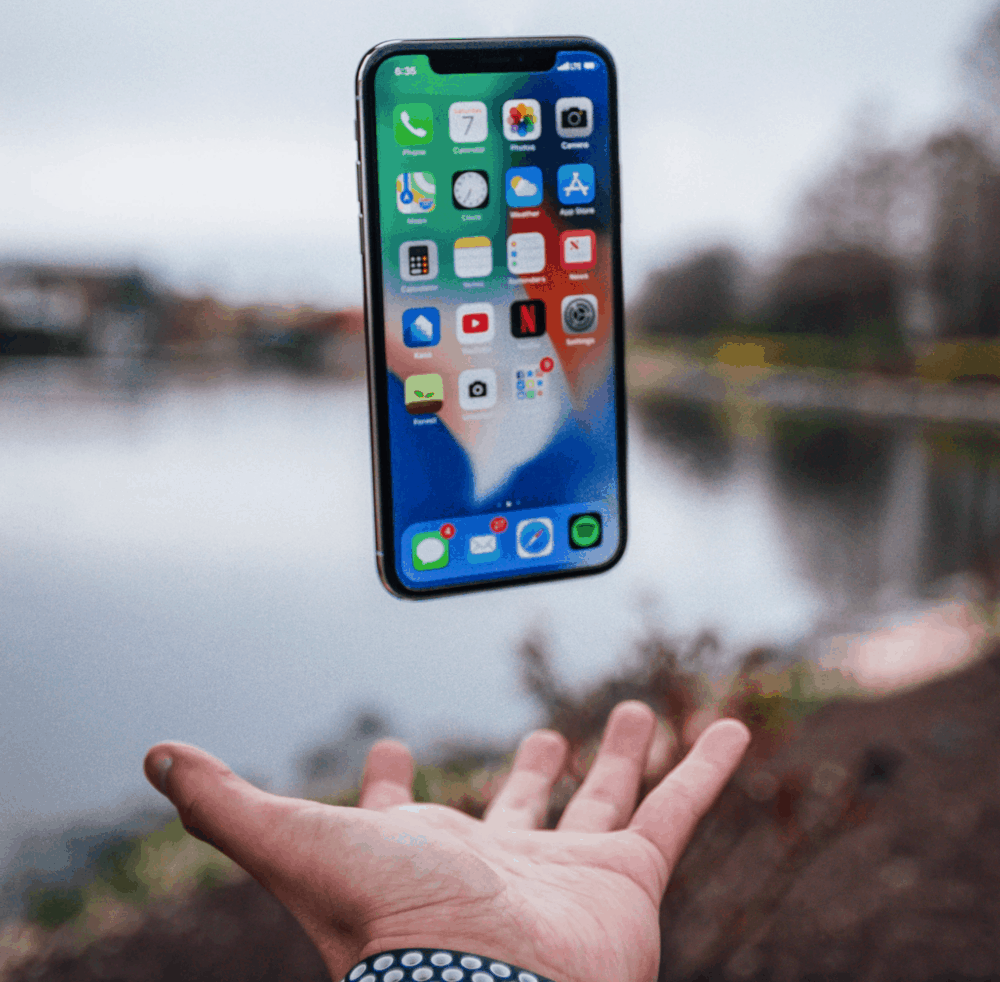 If you've been running an Android phone, a new(ish) one from the last 12 months, chances are you'll have encountered many of the iPhone 12's so-called "new features" which has to lead many commentators to claim that Apple is now playing catch up with its Android rivals.
Take the Time-of-Flight camera, for instance: both the Huawei P30 Pro and Samsung Galaxy S10 5G have this camera tech built into them. And by the time Apple's iPhone 12 gets official, almost a year and a half from now, Time-of-Flight will be common on Android handsets.
It'll still be a welcome addition to the iPhone 12's camera, but it is not something that could be called a "new feature" – not when Android phones have had it for over 12 months. Still, Apple has a habit of really OWNING new features and making it its own, so perhaps this will happen with Time-of-Flight aboard the iPhone 12's camera.
What is a Time-of-Flight Camera?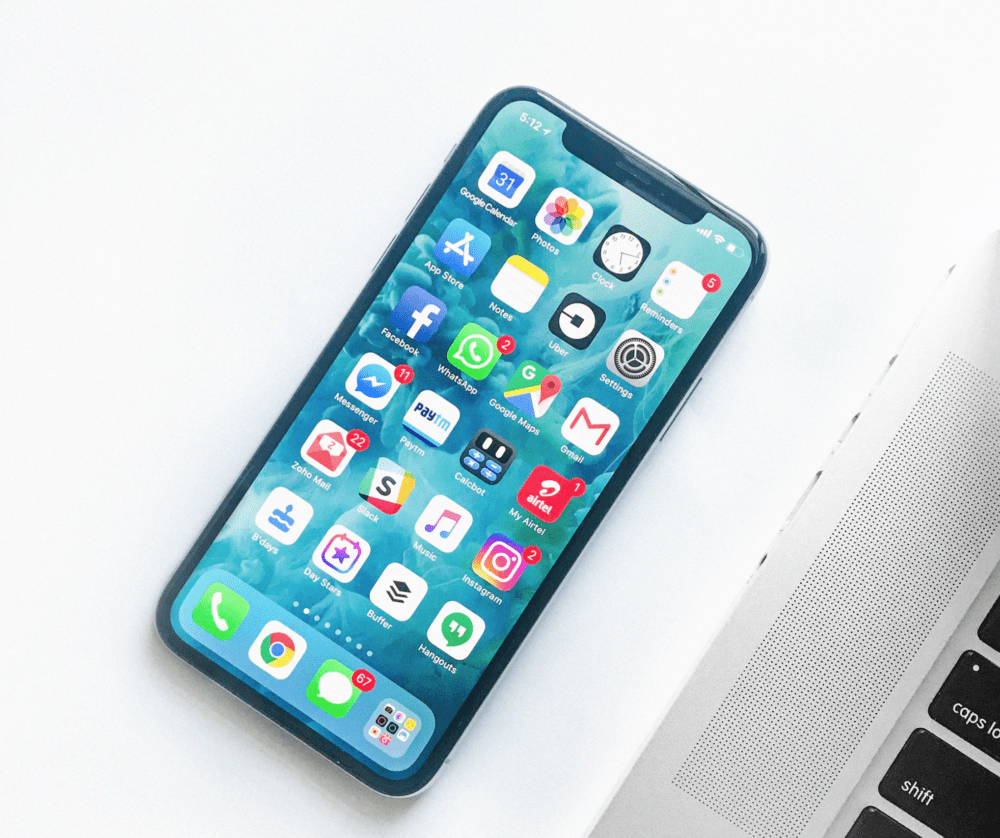 You know that bokeh-style effect where the background is blurred out in portrait shots? Well, Time-of-Flight is kind of like that… only the images it produces are vastly superior, as it uses its Time-of-Flight sensors and software to calculate distance more accurately, resulting in a sharper, more-realistic blur effect.
Time-of-Flight and other advancements to imaging, such as the advent and evolution of machine learning, are what will help smartphones close the gap on DSLRs in 2020 and beyond. If you think how far they've come in the last few years, it's easy to imagine phones having better imaging capabilities that DSLRs by the mid-2020s.
All iPhone 12 Handsets Will To Carry OLED Displays?
Another interesting theory about Apple's iPhone 12 range is that it could be the first series of iPhones to exclusively use OLED technology across the entire range – from the MAX model to the new XR and 12R models.
If true, this would signal the end of LCD Apple displays. Normally, OLED is revered for the most expensive phones. But with the iPhone 12, OLED could become the de facto display on ALL iPhone 12 models – even the budget option.
Could this happen? I don't see why not; I mean, OLED panels are more or less standard now in the smartphone space. The fact that Apple has thus far gotten away with charging a premium for its OLED is, well… frankly a little odd. Even more so when you consider that you can grab an Android phone with an OLED panel for 50% less than the iPhone XS Max.
OLED is now no longer a flagship feature, and bringing OLED panels to ALL iPhone 12 units in 2020 would be a wise move on Apple's part – especially if it makes a truly affordable iPhone in the form of the iPhone R12…
iPhone 12R Will NOT Replace iPhone XR Update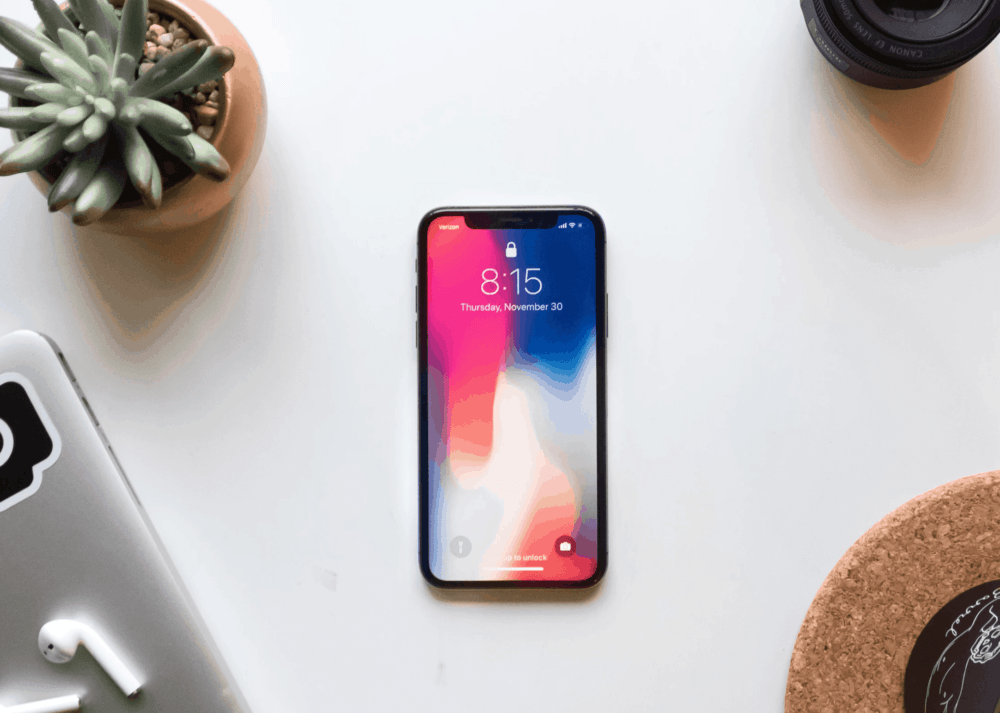 If you're worried Apple's iPhone XR is going somewhere in 2020, don't be – Apple's iPhone XR will get a refresh alongside the iPhone XS and the iPhone XS Max. However, Apple will add a fourth model to its line-up called the iPhone 12R, apparently.
The iPhone 12R – we expect this name to change, don't worry – will be a true "budget" iPhone. And not budget in the Apple sense of the word, but actually cheap – think Google Pixel 3a money. Not much is known about this handset just yet, though it will likely be the biggest handset Apple ever releases if the price is right.
Why's that? Simple: most people cannot afford, or refuse to pay, the money Apple demands for its phones. They're too expensive; even the iPhone XR is very pricey. Savvy shoppers know they can get more value for money with an Android phone or, if they do want an iPhone, going the refurbished iPhone route (it's 40% cheaper).
For this reason, if Apple released a sub-$500 smartphone, it would open itself up to potentially tens of millions of new customers. Hundreds of millions if you start looking outside the US and UK markets. And this is significant because it will aid growth for Apple's iPhone market share and create even more revenue for the company via increased App Store purchases.
Haven't We Been Here Before Though…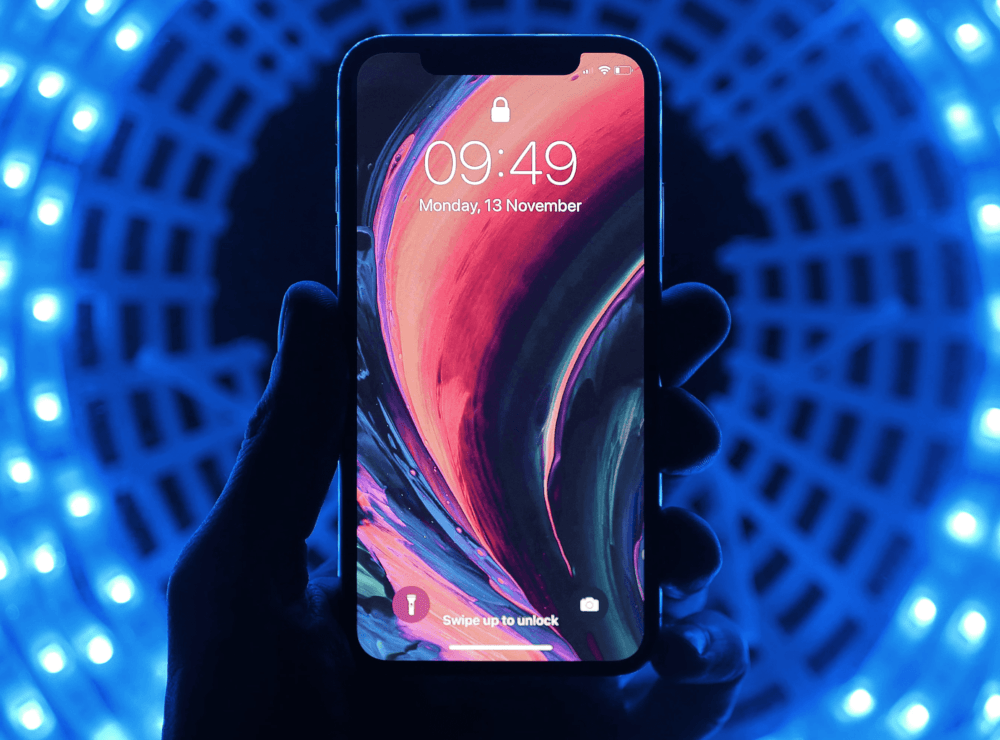 Yes, the idea of a "budget iPhone" is not new; analysts have been banging on about it for years. But 2020 would prove to be the most opportune time for it to actually happen. Why? Again, pretty simple: it would allow Apple to better compete with the likes of OPPO, Xiaomi, and Huawei – companies that are currently making a killing in the mid-range phone space.
And because the iPhone 12R would likely just be a recycled iPhone 8, or iPhone 8/iPhone X-hybrid, the cost of producing it, given that Apple already has most of the components, would be relatively low and this would ensure the handset still generates plenty of profit margin, despite its lower RRP.
The prospect of a truly affordable iPhone, for me, is the #1 most exciting thing about Apple's 2020 plans. Forget OLED panels and Time-of-Flight cameras, what people REALLY want from Apple is value for money. If Apple can deliver that with the iPhone 12R, it'll be making itself a lot of new friends inside 2020 and beyond…
You can check out ALL the latest information on the iPhone 11 right now.