Samsung Phones With 120Hz Displays: A Guide For 2022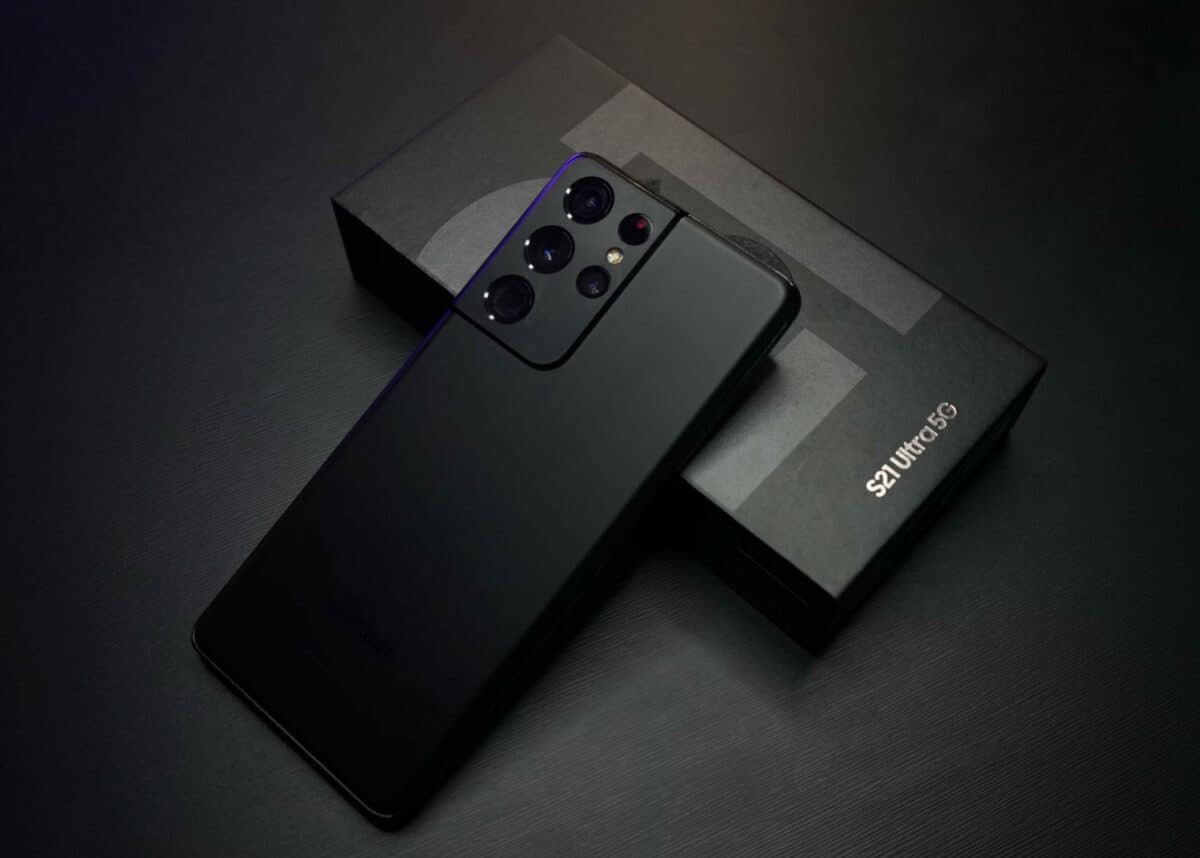 Looking to buy a Samsung phone? Wondering which models have 120Hz displays? Look no more! Here's a complete list of Samsung phones with 120Hz displays…
---
Samsung makes some of the best screens in the business. It has its own factory and R&D team, so this is something you'd expect. And it has its own R&D team for screen tech because Samsung also makes TVs – really good ones, too. With phones, however, what're your options when it comes to Samsung phones with 120Hz screens?
As always, you have plenty of options inside Samsung's Galaxy range of smartphones – from its most current flagship phones to its more affordable options. This is good news for savvy customers as it means you can pick up a Samsung phone with a 120Hz display without breaking the bank (meaning you can pay less than $1000 for a phone).
Samsung Phones With 120Hz Displays
As of right now, the following Samsung phones all come with 120Hz AMOLED or LTPO AMOLED displays:
Samsung Phones With 120Hz Displays By Model
| MODEL | RELEASE DATE | SCREEN TECH |
| --- | --- | --- |
| Galaxy S20 | March 2020 | AMOLED |
| Galaxy S20+ | March 2020 | AMOLED |
| Galaxy S20 Ultra | March 2020 | AMOLED |
| Galaxy Note 20 Ultra | August 2020 | LTPO AMOLED |
| Galaxy S20 FE | October 2020 | AMOLED |
| Galaxy S21 | January 2021 | AMOLED |
| Galaxy S21+ | January 2021 | AMOLED |
| Galaxy S21 Ultra | January 2021 | LTPO AMOLED |
| Galaxy A52 5G | March 2021 | AMOLED |
| Galaxy F52 5G | June 2021 | TFT LCD |
| Galaxy A52s 5G | September 2021 | AMOLED |
| Galaxy M52 5G | October 2021 | AMOLED |
| Galaxy S21 FE | January 2022 | AMOLED |
Samsung Phones That Have 120Hz Displays
---
As you can see, the vast majority of Samsung phones with 120Hz screens are its flagship models – the Galaxy S21 and the Galaxy S20. But, if you look a little closer, you'll see that there are some cheaper options in there, specifically, the Samsung Galaxy A52 5G and the Samsung Galaxy M52 5G – both of these phones are very affordable too.
If you asked me which phone to go for, I'm a massive fan of the Samsung Galaxy S21 FE. As phones go, it was easily one of my favorite releases from 2021 – it has everything the Galaxy S21 has just minus a few superfluous features that you don't really need.
And without these "extras" the cost of the phone comes down to a very manageable price, especially when compared to Samsung's Ultra models.
I would happily recommend the Galaxy S21 FE over the Samsung Galaxy S21 Ultra to 99.9% of people. Why? Because it represents excellent value for money, it has massive amounts of performance, a stunning 120Hz display, and all the specs you'll ever need. The Ultra is great, in every way, but it is near double the cost of the S21 FE and for me, that's just a little bit too much.
Is A 120Hz Phone Worth It?
Before we answer this question, it is important that you understand what "refresh rate" actually means. Don't worry, it's actually really simple. The refresh rate of your screen is basically how many times the display blinks per second. Your eyeballs cannot detect this blinking, however, but the higher the refresh rate, the smoother media looks.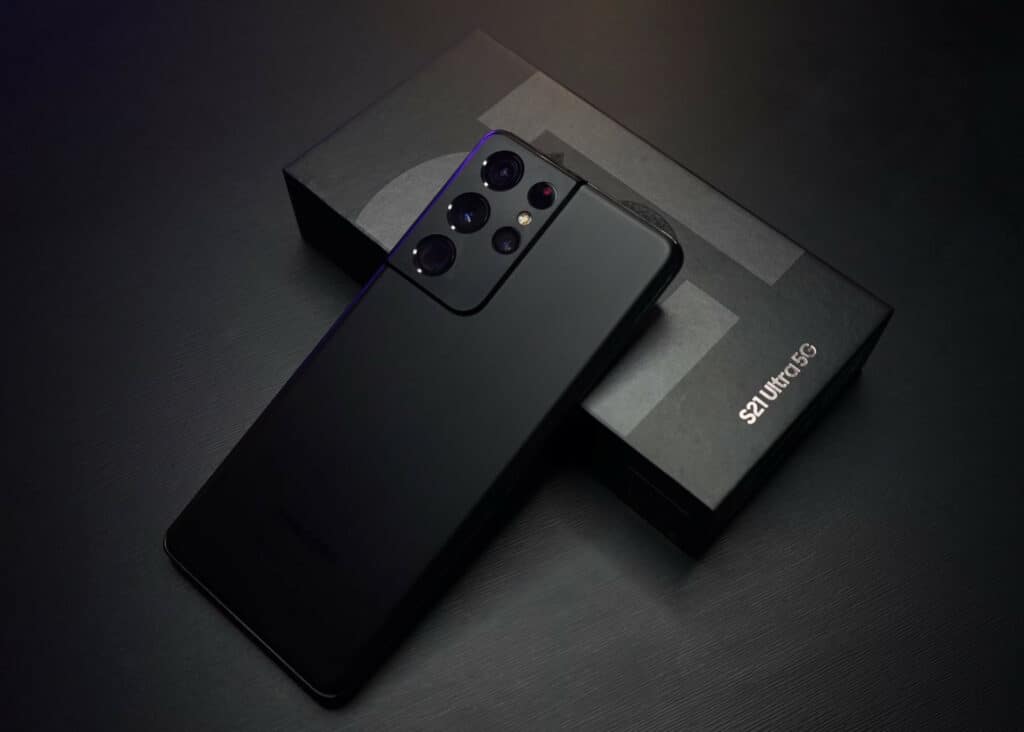 ---
What does this mean? If you have a phone with a 60Hz or 90Hz display, the screen will appear to run flawlessly. You will not notice anything. Games will look great and so too will video. But if this is the case then why are phone companies switching to 120Hz? The short answer is just because – it's a good marketing hook.
The longer answer relates to performance improvements with higher refresh rate content – think games and video content with high refresh rates. If you play a game that is designed with higher refresh rates in mind, it will look and run a lot better on a phone with a 120Hz display. Ditto for any films or video content that is optimized for high refresh rate displays.
But in order to reap the benefits of having a 120Hz display, you NEED to be using content – games and/or media – that is designed for it. Otherwise, it won't really look any different from a 90Hz phone. It might feel smoother when you're scrolling through menus and websites, but 99.9% of people would not be able to tell the difference between a phone running a 60Hz display (most iPhones) and a phone running a 120Hz panel.
Case in point: Apple ONLY just switched over to 120Hz panels on its iPhone 13 Pro and iPhone 13 Pro Max. The standard iPhone 13 and iPhone 13 mini run 60Hz refresh rates. And you rarely hear people complaining about the performance of Apple's iPhone 12 or the iPhone 13, do you? The moral of the story here is this: 120Hz displays are nice but they definitely aren't essential.
In a couple of years, however, it won't matter. Like 5G, the vast majority of phones will simply come with 120Hz screens. The technology will become mainstream and all the fuss and hubbub will die down because, as always, most people won't even notice the difference.
This is why I'd still argue buying an older smartphone – like the iPhone 11 Pro Max (which is now dirt cheap) – is a great option for most people. Sure, it doesn't have 5G or a 120Hz display. But who cares? 4G is plenty fast enough and 120Hz displays are, well… not all that different from 60Hz or 90Hz displays.