iPhone 11 Colors: What's The Best & Most Popular Choice?
---
---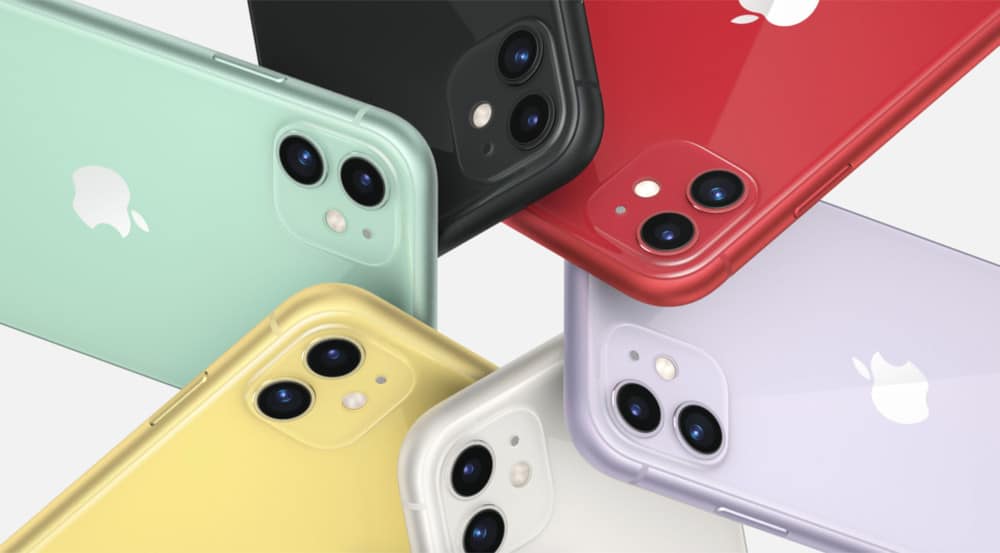 Apple's iPhone 11 comes in a range of color options – six in total! But what is the best iPhone 11 color? And which iPhone 11 colors are most popular? Let's find out…
---
It used to be that the iPhone came in just one or two colors. And for the Pro model, that's still true (OK, three colors).
Apple switched things up with the iPhone XR, the iPhone 11's predecessor, and that handset was the company's best-selling iPhone for almost two years straight, proving beyond doubt that Apple fans like colors and low(ish) prices – the XR and iPhone 11 massively outsold the more expensive Pro models.
The iPhone 11 comes in a whopping six color options:
The iPhone 11 is Available In Six Colors
Black
White
Yellow
Purple
Green
(Product)Red
But one is a lot more special than the others. I'm talking, of course, about Apple's (RED) color. Apple's (RED) iPhones are actually part of a global charity network, RED. RED raises money and awareness about HIV and AIDs and, more recently, it has expanded into raising money for COVID research.
Here's the official statement from (RED) on how it is working with Apple to battle COVID:
Now through June 30, Apple is working with (RED) to redirect 100% of eligible proceeds from (PRODUCT)RED purchases to the Global Fund's COVID‑19 Response. This will provide critical support to health systems most threatened by the outbreak to those most, and, in turn, help preserve lifesaving HIV/AIDS programs in sub-Saharan Africa

Red.org
During the past 14 years, Apple's (RED) iPhones have contributed around $250 million dollars to the (RED) charity, so if you want to help with your next iPhone purchase, maybe choose a (RED) one.

Black iPhone 11
You can't go wrong with black. The color is sleek, sexy, and timeless. The black color option also makes your iPhone's screen appear a little bigger, oddly enough. That's because the black bezels on the iPhone blend in pretty well with the black frame of the device. The black frame also makes that notch appear a little more muted.
Another big plus for the black option is that it's harder to see dirt and smudge marks on it. That is, of course, if you go sans case.
White iPhone 11
White is most likely the second-most popular iPhone color. Again, it's got the same sleek, sexy, and timeless feel to it as the black iPhone color option does. However, one thing to keep in mind is this year's white option is a little paler than past white options–so the whiteness seems a bit duller. In other words, it's not as glossy-looking as it used to be. And do keep in mind dirt and other marks will be easier to see on the white than on the black model.
Yellow iPhone 11
We're a big fan of the yellow iPhone 11. That's simply because yellow isn't a color you find in most smartphones. It's distinct and screams a unique vibe. But the yellow isn't too glaringly bright. That's because it's more of a pale yellow, just like the white option is a pale white. Of course, the same caveats apply. The yellow iPhone 11 I likely to show dirt and other stains more easily.
Purple iPhone 11
Purple is another unusual choice for a smartphone–but that's why it's so cool looking. And the purple iPhone 11 isn't a deep purple. Rather, it's more of a pastel purple. Given its soft tone, it really is a gender-neutral option and looks great no matter if it's in a purse or a pocket. But again, given the light tone, dirt marks will be easily visible.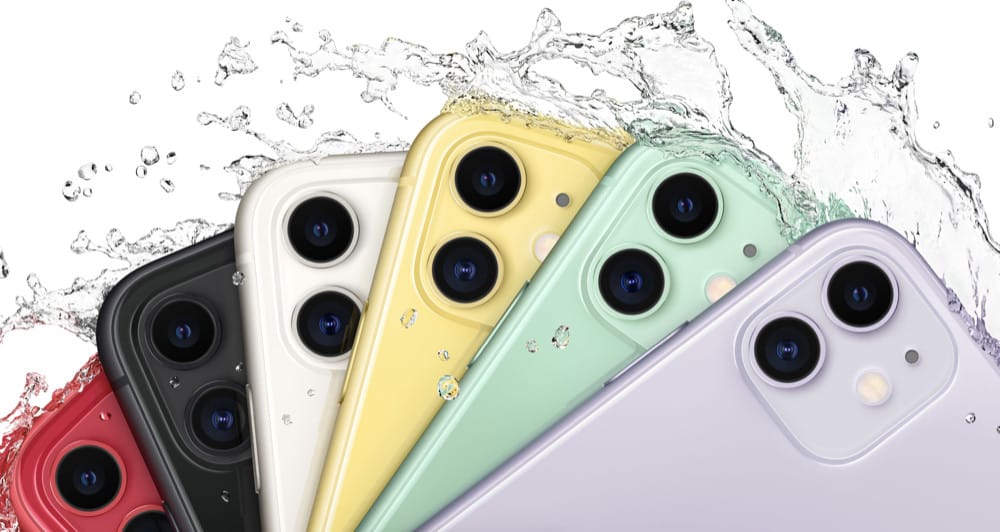 Green iPhone 11
A final rare color option is the green iPhone 11. You don't see many smartphones in green – at least to in a light shade of green like the iPhone 11. As you can now probably tell, the green, yellow, and purple options are all on the lighter side as opposed to a more hard color option. We like the green a lot because it looks unique. However, due to its light tone, it'll be easy to see when the phone isn't clean.
(Product)Red iPhone 11
The final color the iPhone 11 comes in is red. Specifically, it's (Product)Red, which is a charity that helps fight HIV/AIDS. As Apple notes on its website, "100% of all money generated by (RED) partners goes to fund HIV/AIDS programs on the ground in sub‑Saharan Africa."
Design-wise, the red iPhone is the boldest color. It's the very opposite of the other color options. Far from pale, it's bright and deep. People will definitely notice this phone.
iPhone 11 Pro Colors / iPhone 11 Pro Max Colors
What colors does the iPhone 11 Pro come in? Unlike Apple's colorful options for the iPhone 11, the iPhone 11 Pro and iPhone 11 Pro Max are only available in the following colors: midnight green, space gray, silver, and gold.
Why are there fewer color options with the iPhone 11 Pro? Apple hasn't specified why this is the case. But if I were to speculate, I would say that it is because Apple sells fewer models of its Pro brand iPhones, so, in order to make production more efficient, it limits the number of available colors.
One of the biggest selling points of the iPhone XR, one of Apple's most popular iPhone releases to date, was its color options. Apple took note of this and, since then, has made its entry-level iPhones – the iPhone 11 in this context – available in a range of colors. It also reduced the cost of the entry-level iPhone too, again, based on the success it had with the iPhone XR.
What is The Best iPhone 11 Color?
Color is one of the most subjective things in the world. Some people love loud and in-your-face colors, while plenty of other people prefer more subdued, minimalist color choices. Everybody is different, basically. And this goes doubly for iPhone users.
The popularity of the iPhone XR was mostly down to the fact that it was way cheaper than the iPhone X and iPhone XS. But another big draw for many users was that it was available in loads of colors, a move that was clearly popular enough that Apple kept it in place for the iPhone 11.
The best color for the iPhone 11, for most people, will be the one they like best. Me? I like red, so I tend to buy Product Red iPhones. But I have friends that ONLY ever buy Black iPhones because they're easier to sell – black is far less divisive than Red or Pink or Orange, for instance.
And then you have to consider that you will probably be using a case anyway to protect your phone. If you use a case on your iPhone 11, the color of the phone doesn't really matter that much because it will be completely covered by the case.
If you use a case, you're probably best off with a plainer color, so when the time comes to sell the phone, you have more options. If you don't use a case, go with whatever color floats your boat the most. As I said above, color is a personal preference – just like music and food. It's good to be different, though, and with the iPhone 11's extensive color options, you're sure to find something that appeals to you.
And if you don't, just go with the black model and get a case that has the color you want.
What Is The Most Popular iPhone 11 Color?
The best-selling iPhone 11 color is the black and white version. The red iPhone 11 is also very popular with consumers. According to customer surveys, yellow is the least popular iPhone 11 color, accounting for just 3.5% of the vote, while the red iPhone 11 secured 29.6%.
The color of your iPhone 11 does not affect the price of the phone, however, so it is purely down to which color option you like the most. Me personally, I'm a big fan of Apple's Product RED phones. Not only because they look great, but also because when you buy one a portion of the money goes to AIDS charities.
Most Popular / Best Selling iPhone 11 Colors
Red
Black
White
Green
Purple
Yellow
Colors Don't Matter That Much If You Use A Case
One thing worth noting is because the iPhone 11 is an all-screen design, if you put your iPhone in a case, you won't be able to see much of the color the phone has to offer. One way to get around this, however, is by choosing a clear case or a bumper-only case.
---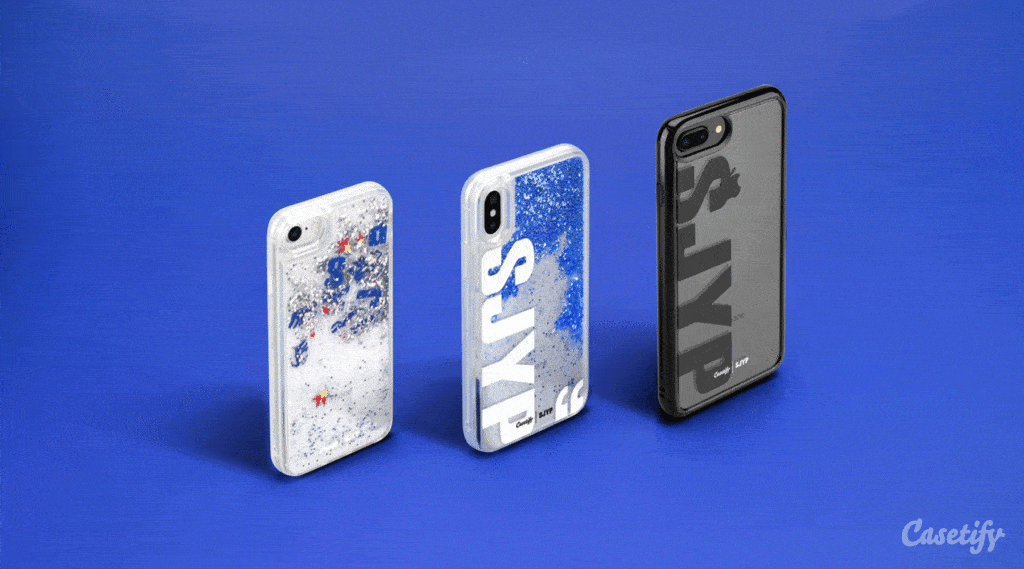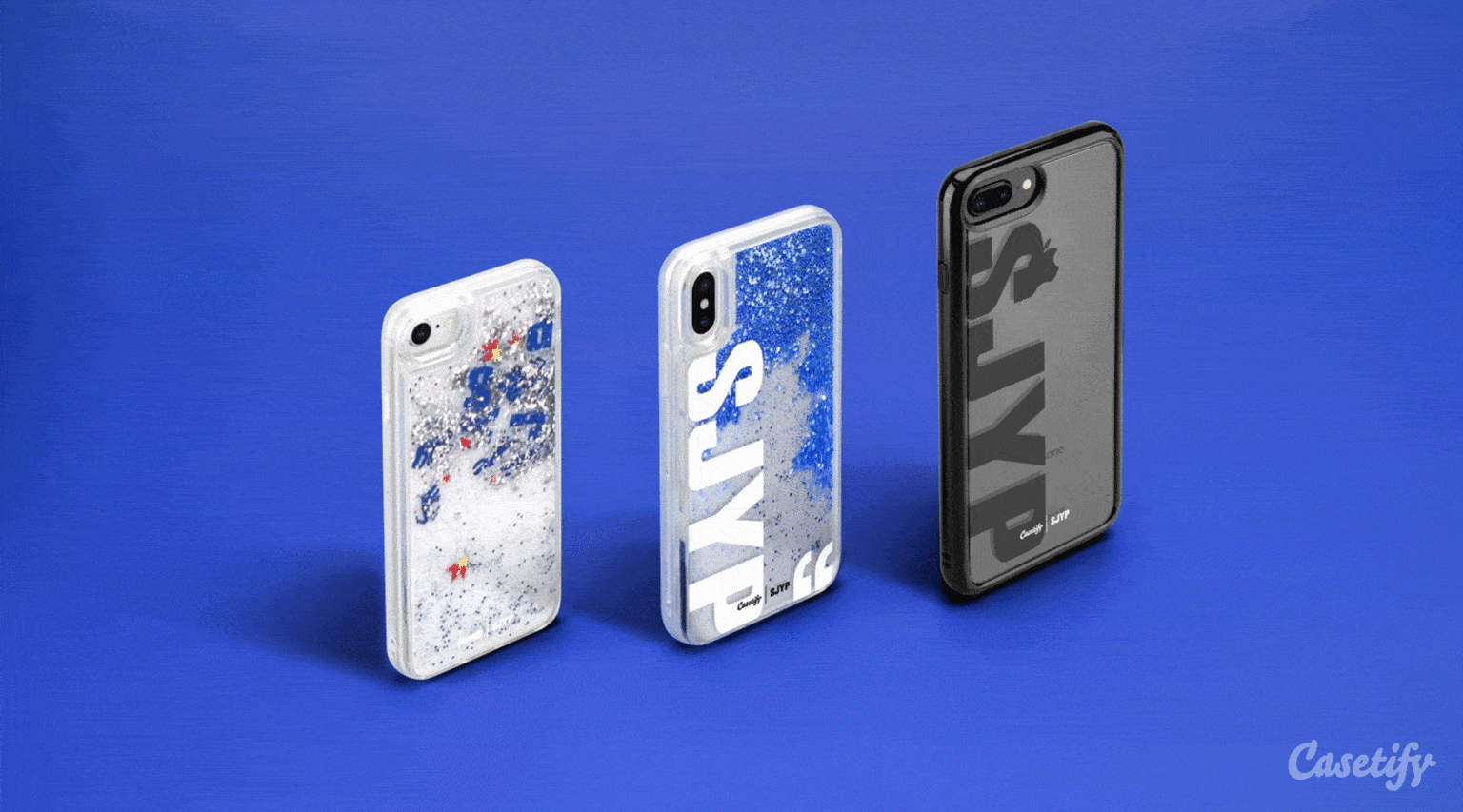 CASETIFY – Epic Cases For iPhone!
CASETIFY has hundreds of limited edition iPhone cases on its books, including co-ops w/ Marvel Studios, Hello Kitty, and DC Comics. It is one of our favorite iPhone case brands 
---
Both options are great to let those colors shine. And most people WILL use cases on their iPhone 11, so colors – while kind of important – isn't something you want to lose too much sleep over, as once you put a case on your iPhone 11 you won't be able to see it anyway.
Michael Grothaus
Apple expert and novelist,
Michael Grothaus
has been covering tech on KnowYourMobile for the best part of 10 years. Prior to this, he worked at Apple. And before that, he was a film journalist. Michael is a published author; his book Epiphany Jones was voted as one of the best novels about Hollywood by
Entertainment Weekly
. Michael is also a writer at other publications including 
VICE
and 
Fast Company.