iPhone 13 Updates, Pre-Order Details & Price: Everything You Need To Know
---
---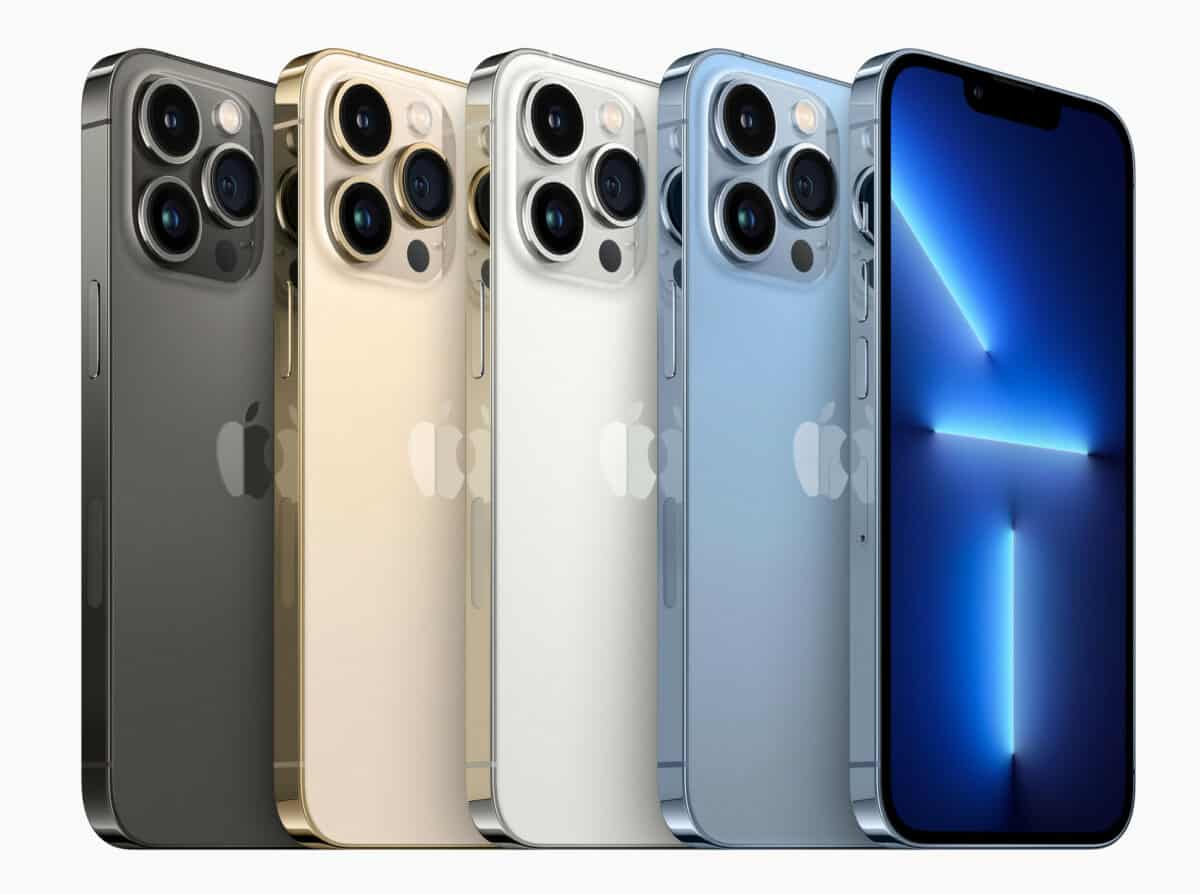 The iPhone 13 range is official, bringing updates to the iPhone 13, 13 Mini, 13 Pro, and 13 Pro Max. Here's everything you need to know…
---
Apple's iPhone 13 event has now concluded, revealing the company's new iPhones for 2021. As expected, there are four models: the iPhone 13, 13 Mini, 13 Pro, and the flagship iPhone 13 Pro Max.
If you were hoping for major updates, this year's iPhone launch might be a bit of a letdown – the iPhone 13 is more of an S-update. You get better battery life, a slightly smaller notch, new storage options on the Pro models, a smaller notch, and improvements to camera performance.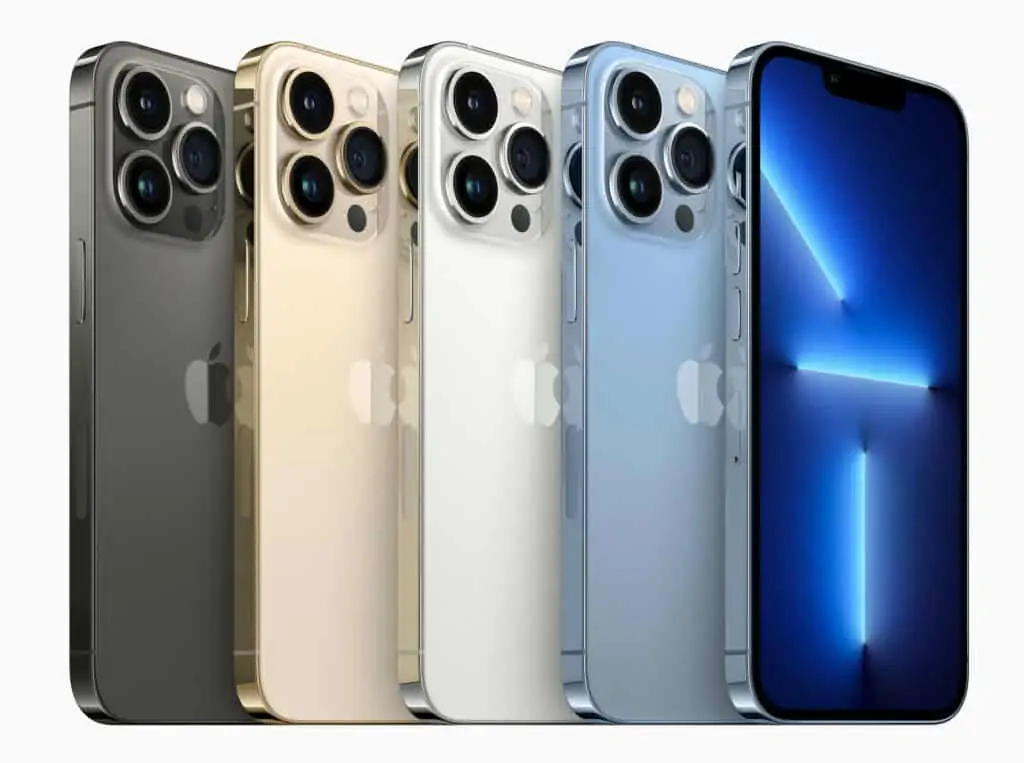 iPhone 13 Updates List
iPhone 13 gets trickle-down updates from iPhone 12 Pro; it now runs the same 12-megapixel lens with an f/1.6 aperture as 2020's iPhone 12 Pro. The iPhone 13's new ultrawide camera also has a faster f/2.4 lens and 120-degree field of view, as well as sensor-shift stabilization technology.
All iPhone 13 models feature Cinematic Mode; this technology will automatically transition focus in real-time which will make all the phones in the range better for shooting video. Apple used a parody of Knives Out to demonstrate how Cinematic Mode works.
The iPhone 13 range features a smaller notch. The notch on the iPhone 13 is 20% smaller than it was before.
iPhone 13 has better 5G performance than the iPhone 12. The iPhone 13's connection to 5G networks is faster, according to Apple, and it will support more than 200 carriers in over 60 countries by the end of 2021.
The iPhone 13 features Apple's new A15 CPU. Apple says the new A15 chipset, while still a 5nm SoC, is 50% faster than its nearest competitor (the Snapdragon 888), although these claims have not been tested yet.
The A15 chipset features two new high-performance cores and four new high-efficiency cores.
iPhone 13 Pro and iPhone Pro Max Updates List
All of Apple's iPhone 13 Pro models feature new 120Hz Super Retina XDR screens with improved brightness (up to 1000nits).
The iPhone 13 Pro and Pro Max are available in the following colors: graphite, gold, silver, and a new light blue.
All three cameras have been updated inside the iPhone 13 Pro lineup; you have better low light performance, thanks to larger sensors, a wider aperture for the ultra-wide lens, and 3x zoom for the telephoto lens. Night Mode is now supported on all three lenses too.
The 13 Pro and 13 Pro Max now feature a new macro lens that'll let you shoot objects from just 2cm away. All of Apple's Pro models now feature sensor-shift optical image stabilization.
The Pro models also get Cinematic mode but will also benefit from Apple's new ProRes technology. You can film in 4K up to 30fps with the iPhone 13 Pro models and, with ProRes, a higher quality video format, you can then edit in more detail after footage has been filmed.
All iPhone 13 Pro models get an extra tier of storage, 1TB – this is likely down to its use of ProRes.
Apple has improved the iPhone 13 Pro and 13 Pro's battery life; the iPhone 13 Pro will last 1.5 hours longer than the iPhone 12 Pro, and the iPhone 13 Pro Max will last 2.5 hours longer than the iPhone 12 Pro Max.
How Much Does The iPhone 13 Cost?
| | | | | |
| --- | --- | --- | --- | --- |
| | iPhone 13 mini | iPhone 13 | iPhone 13 Pro | iPhone 13 Pro Max |
| US | USD 700 | USD 800 | USD 1,000 | USD 1,100 |
| Canada | CAD 950 | CAD 1,100 | CAD 1,400 | CAD 1,550 |
| UK | GBP 680 | GBP 780 | GBP 950 | GBP 1,050 |
| Ireland | EUR 830 | EUR 930 | EUR 1,180 | EUR 1,280 |
| Australia | AUD 1,200 | AUD 1,350 | AUD 1,700 | AUD 1,850 |
| Germany | EUR 800 | EUR 900 | EUR 1,150 | EUR 1,250 |
| France | EUR 810 | EUR 910 | EUR 1,160 | EUR 1,260 |
| Italy | EUR 840 | EUR 940 | EUR 1,190 | EUR 1,290 |
| Poland | PLN 3,600 | PLN 4,200 | PLN 5,200 | PLN 5,700 |
| India | INR 70,000 | INR 80,000 | INR 120,000 | INR 130,000 |
| Malaysia | MYR 3,400 | MYR 3,900 | MYR 4,900 | MYR 5,300 |
| Thailand | THB 26,00 | THB 30,000 | THB 39,000 | THB 43,000 |
| China | CNY 5,200 | CNY 6,000 | CNY 8,000 | CNY 9,000 |
The Price of Apple's iPhone 13 In Every Major Country
---
iPhone 13 Pre-Order & Release Date
The iPhone 13 will go up for pre-order on September 17 in the UK and USA, as well as parts of Europe and other regions. Some countries – Thailand and Malaysia – will have to wait until October 1 for pre-orders for Apple's new iPhone 13 to open.
In the UK, you can now register for iPhone 13 at both Three and EE; doing this will get you first in line for the iPhone 13 once it goes on sale on September 24.
The next obvious question now that you've seen all the iPhone 13 and iPhone 13 Pro/Pro Max's updates is whether or not the iPhone 13 is worth buying?
---
Here's All The Pre-Launch iPhone 13 Leaks & Rumors…
The release of Apple's iPhone 13 is over 12 months away still. But technology moves fast; once work on a new phone, in this case, the iPhone 12 is complete, development turns to its successor, in this case, the iPhone 13.
Although, most users should probably hold off buying the iPhone 12 and wait for the iPhone 13.
If you're interested in finding out all the latest news about Apple's iPhone 13, this is the place to be – so add a bookmark. As soon as a story about the iPhone 13 breaks, it will be included below. In the end, or by the time we get the iPhone 13 launch, we'll probably have over 200 updates below!
Latest News: iPhone 13 Leaks & Updates (Newest First)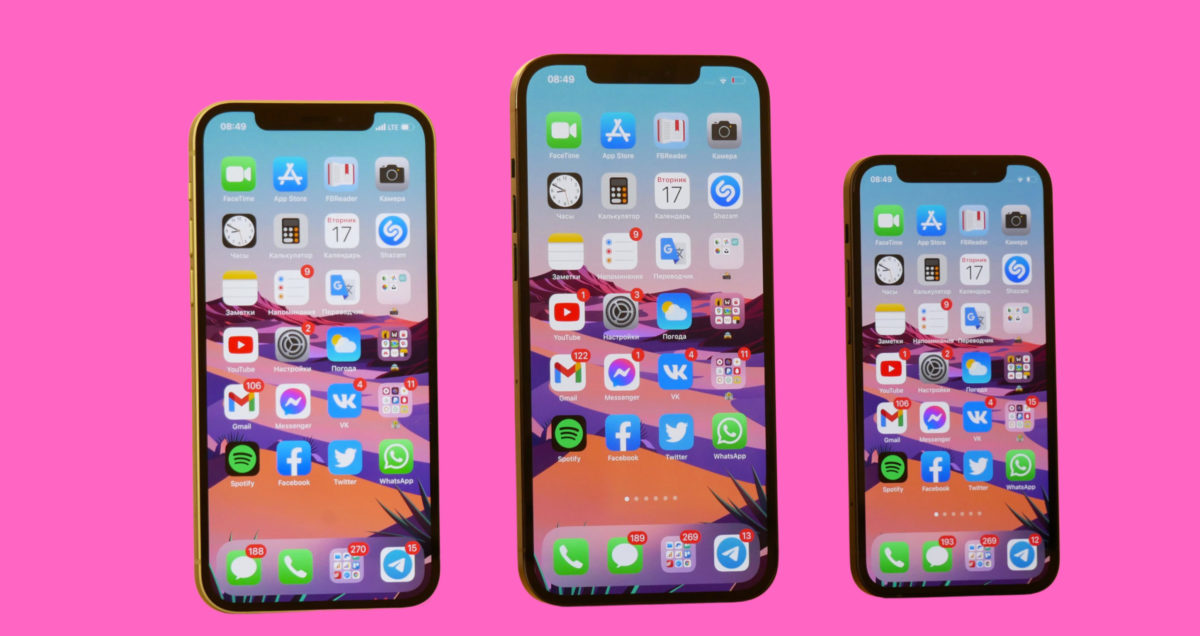 June 1 – iPhone 13 Screen Production Now Under Way
Apple has begun production of the displays for its incoming iPhone 13 range of phones. LG and Samsung will be handling the production of the 120Hz OLED panels with a launch and release expected in and around September.
According to sources, production on the iPhone 13 is currently one month ahead of schedule. This means Apple's new iPhones are now on track for a September release date.
The current global pandemic had caused concern about Apple's production abilities, but it now seems that its Asian suppliers have successfully navigated around any potential issues.
What is currently unclear, however, is whether all or just some of Apple's iPhone 13 phones will be getting its 120Hz ProMotion display tech.
Rumors suggest Apple's Pro models will get 120Hz ProMotion display, while its cheaper models will not – nothing is confirmed just yet though.
Whatever happens, a selection of Apple's iPhone 13 models will make the jump from 60Hz to 120Hz displays. And that is a pretty significant bump in performance.
If Apple's usual approach to things remains the same, it is almost certain that the new 120Hz ProMotion screens will be reserved for the iPhone 13 Pro and iPhone 13 Pro Max.
May 11 – Only iPhone 13 Pro Models Will Feature 120Hz ProMotion Display
We knew this would probably happen, but it has now been all but confirmed. Apple will reserve its 120Hz ProMotion OLED panels for its most expensive iPhone 13 models in 2021 – meaning the iPhone 13 Pro and iPhone 13 Pro Max.
According to leaked data, the iPhone 13 and iPhone 13 Pro will feature Samsung's new rigid-flexible printed circuit boards (RFPCB). This is the technology that will allow Apple to deliver 120Hz screens to its iPhone 13 Pro models.
The iPhone 13 and iPhone 13 Mini will run on cheaper, lower-grade FPCB boards that do not support LTPO. What is LTPO? It stands for low-temperature polycrystalline oxide (LTPO) and, when combined with Samsung's OLED panels, it enables power-efficient delivery of refresh rates from 1Hz to 120Hz.
I'm not at all surprised by this but I do think Apple will take plenty of flack for its decision to secret-away this new screen technology inside its most expensive models.
Why? Because plenty of mid-range and budget Android phones now feature 120Hz OLED screens. Add in the fact that Apple's iPhone 13 – the standard model – is expected to cost more than $1000 when it lands, and I can see plenty of users being mightily irritated by this move.
And for that amount of money, you won't even get a charger or headphones in the box. No wonder Apple's profit margins are going through the roof.
April 28 – iPhone 13 Will Feature Qualcomm's Upgraded X60 5G Modem
Apple was late to the 5G party with the iPhone 12, trialing behind its peers by as much as 18 months in some cases. In 2021, Apple will release a quartet of iPhone 13 models and they will all run critical updates to their 5G capabilities.
Leaks first spotted on Twitter confirmed that Apple's iPhone 13 phones will run Qualcomm's massively updated X60 5G modems. The new X60 5G modem is the first to run a 5nm 5G baseband.
"The X60 5G modem is also the world's first 5G Modem-RF System to support spectrum aggregation across all key 5G bands and combinations," according to Qualcomm, "including mmWave and sub-6 using frequency division duplex (FDD) and time division duplex (TDD)."
What does this mean for the iPhone 13? Massive uplift in mobile data speeds. Qualcomm is being extremely bullish about this new modem. It claims the new QTM535 mmWave antenna module will bring fibre-fast 5G speeds to phones during 2021 and 2022.
And if that wasn't enough, the new modem is smaller, more power-efficient, and takes up less room inside phones. Essentially, it is a smaller, more potent, and more capable modem that will bring myriad benefits to both Android and the iPhone 13 in 2021.
"Qualcomm Technologies is at the heart of 5G launches globally with mobile operators and OEMs introducing 5G services and mobile devices at record pace. As 5G standalone networks are introduced in 2020, our third-generation 5G modem-RF platform brings extensive spectrum aggregation capabilities and options to fuel the rapid expansion of 5G rollouts while enhancing coverage, power efficiency and performance for mobile devices. We are excited about the fast adoption of 5G across geographies and the positive impact 5G is having on the user experience," said Cristiano Amon, president, Qualcomm Incorporated.

QUALCOMM
April 12 – All iPhone 13 Models Will Be 20% More Efficient Than iPhone 12
Sources inside Apple's supply chain (DigiTimes) have confirmed that the new iPhone 13 range, thanks to its new A15 CPU, will be 20% more power efficient than the outgoing iPhone 12 models. The A15 will also bump-up overall performance considerably too.
But these efficiency savings are not all coming from the new A15 CPU; no, Apple is also updating the OLED tech it uses inside its iPhone. The iPhone 12 models ran LTPS OLED screens, but the new iPhone 13 models will use LG and Samsung's LTPO OLED which is far more efficient.
LTPO OLED displays also allow for 120Hz refresh rates out the box too, so it looks safe to say that ALL iPhone 13 models will run 120Hz OLED displays, unless Apple holds back the LTPO OLED displays for its Pro models (a very real possibility, given the company's track-record).
Either way, this is a pretty cool development. Add in some novel design changes which you can read more about below, and it looks as if the iPhone 13 is shaping up to be quite the release!
March 18 – iPhone 13 Getting Bigger Battery
The iPhone 12's battery issues, born from its 5G connectivity, are well documented. The iPhone 11 has better battery life (by as much as four hours), so you'll be pleased to hear that Apple is looking to fit a larger battery inside the iPhone 13 – and this will likely apply to all models too.
As per usual, the latest iPhone 13 leak comes via Ming Chi Kuo, a renowned Apple analyst. According to Kuo, Apple has reduced the size of some of the iPhone's core components and this will enable it to fit a larger battery inside the iPhone 13 range.
The inclusion of a larger battery will, however, make the iPhone 13 slightly heavier, although I don't think any users will mind this. What's a few extra grams in weight when you have several hours more battery life, right?
How much bigger will the iPhone 13's battery be? At present, we do not have specifics, although it will likely be a considerable bump. I'd like to see a 5000mAh in the Pro Max model and a 4500mAh in the standard iPhone 12 model. If Apple can do that, I'll be very happy/impressed.
Feb 20 – In-Screen FACE ID Sensor Means No Notch on iPhone 13
We've all learned to live with Apple's notch. But in 2021, the notch could finally be disappearing altogether in 2021 on the iPhone 13. According to new patent filings, Apple has some new technology that would negate the need for a notch on future iPhones.
The patent in question is titled: "Photodetectors Integrated into Thin-Film Transistor Backplanes" – and, yes, it is quite complex-sounding. You can read the full thing here. But be warned it is VERY technical.
If you cannot be bothered to read and understand the patent, here's a layman's explanation: essentially this new screen tech will enable Apple to embed tings like TouchID and FACE ID sensors directly under a phone's screen.
This technology is not new but Apple is hoping to make its version a lot slicker than what is currently offered on Android phones.
And seeing how well Apple did with FACE ID and TouchID, I am very intreated to see how this new technology pans out. Apple doesn't release anything unless its perfect, so it is entirely possible we could be waiting until the iPhone 14 for this.
February 5 – 1TB iPhones Rumored For 2021
The iPhone 13 could be the first iPhone to ship with 1TB of storage. However, to access this higher storage size, you will almost certainly have to pony up for the iPhone 13 Pro Max.
Rumors about Apple's 1TB iPhone kicked off this week, following a tweet from prolific (and occasionally accurate) twitter leaker, John Prosser. According to Prosser, 1TB iPhones are happening in 2021 – it is now just a case of finding out which models it will be available on.
My money's on the iPhone 13 Pro Max. Why? 1TB of storage will be INSANELY expensive – like $1500 or more. That makes it very niche, so Apple will likely ONLY target a very specific type of user with its marketing. And that will almost certainly be videographers and YouTubers.
For everybody else, 1TB will simply be too expensive and not worth it.
January 21 – Vapor Cooling System Coming To iPhone 13?
What the heck is a vapor cooling system? Well, a few Android phones – phones like the RealMe X50 Pro 5G – already use them, but according to reports, Apple has also been developing its own vapor cooling tech for forthcoming iPhones, and we could see it debut on at least one of the company's iPhone 13 models. With vapor cooling, the iPhone 13 will be able to better manage heat, distributing it more evenly across the phone's surface area. And better heat management means better overall performance and better battery life. It will also make the iPhone 13's battery, and how it manages 5G, vastly superior to the iPhone 12.
If this rumor turns out to be true, it could be one of the best updates on the iPhone 13. The current iPhone 12 range is dogged by battery life problems stemming from their smaller batteries and 5G connectivity. The iPhone 11, for instance, will last a massive four hours longer than the iPhone 12. Apple needs to resolve this disparity in 2021, and a vapor cooling system could be just what the doctor ordered!
January 14 – Better Cameras on ALL iPhone 13 Models
Apple's camera tech has improved massively over the last few years. Apple's iPhone is now on par with Google's Pixel phones in many respects. But if you want the best camera performance, you still have to buy the Pro Max models – and they're the most expensive.
With the iPhone 13, however, more of the iPhone 12 Pro and Pro Max's camera features will trickle down to the cheaper models, as Apple presses forwards with more advanced optics on its iPhone 13 Pro and iPhone 13 Pro Max models.
According to Ming Chi Kuo, Apple's iPhone 13 Pro models will benefit from an upgrades F/1.8 6P (six element) ultrawide lens with autofocus. How will the iPhone 13 Pro Max differ from the iPhone 13 Pro? At present, this is unclear. But Apple will almost certainly have some new "flagship" stuff for its Pro Max model in 2021. He also confirmed that the iPhone 13 will feature Apple's new vapor chamber cooling technology.
The good news, however, is that we could see LiDAR added to the iPhone 13 Pro and plenty of the Pro model's specs and optics come down to the iPhone 13 and iPhone 13 Mini.
October 28 – First Apple iPhone 13 Leak Reveals Smaller Notch, ProMotion Display & Return of TouchID
The iPhone 13 will feature a smaller, less in-your-face notch on the front of the phone. According to multiple leaks, Apple is keen to slim down the notch on 2021's iPhone range, a move that will make a lot of users happy.
We now even have some renders of what the iPhone 13, complete with a smaller notch, will look like. You can see the mockup of the iPhone 13 below.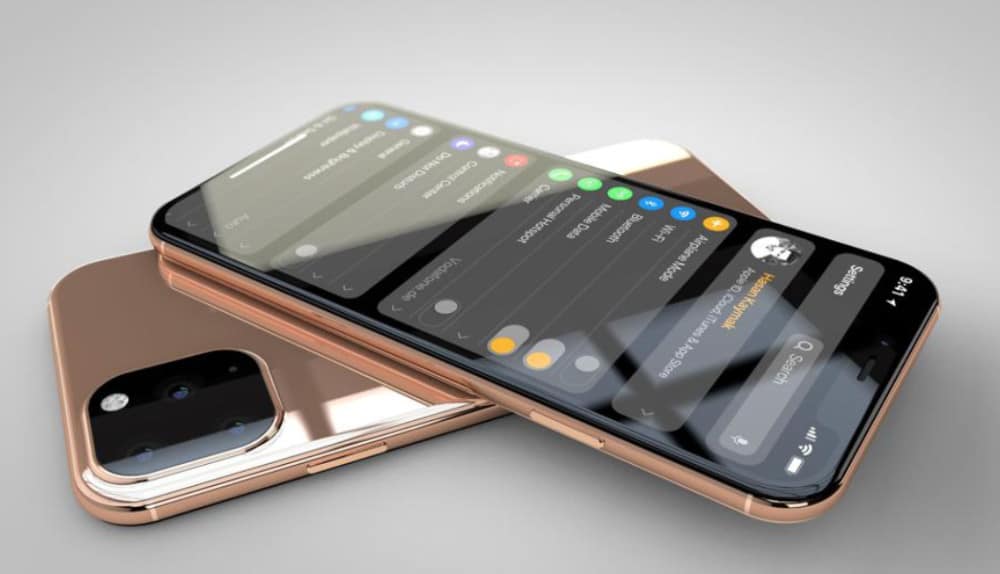 There is some confusion on the ins and outs of how Apple will reduce the size of the notch on the iPhone 13; one source (Ice Universe) says it will be reduced vertically, while the second (Jon Prosser) says it will be made smaller horizontally.
The confusion over how the notch will be resized is almost certainly down to the fact that Apple will be testing multiple designs prior to launch. Prosser and Ice Universe have likely seen (or claimed to have seen) two different models. Hence the conflicting reports over how the iPhone 13's notch will function.
On top of this, the iPhone 13 will apparently also be the first iPhone to carry Apple's ProMotion 120Hz display. Whether this feature will come to ALL models in the iPhone 13 range remains to be seen. Personally, I would not expect to see the ProMotion display on Apple's cheaper models, just the Pro ones.
Apple will also bring back TouchID on the iPhone 13 too, though this time it will be an in-screen sensor. And the reason? COVID and the fact that some users – meaning, A LOT – actually prefer TouchID to FACE ID.
FACE ID isn't going anywhere, it'll still be present on the iPhone 13. The in-screen TouchID sensor will just give users another option for unlocking their phones.
---
August 21 – The iPhone 13 Probably Won't Be Foldable (But The iPad Might Be)…
Foldable phones are expensive. They have also yet to really take off; do you actually know anybody that owns one? I don't. For this reason, and the fact that this trend probably won't change one iota inside the next couple of years, I really do not see Apple making a foldable iPhone in 2022 when the time comes for the iPhone 13 to launch.
The entire foldable concept has yet to prove itself. And just like larger displays before it, Apple will almost certainly bide its time. Only when foldable phones are commonplace, like phablet-sized displays in the late 20-teens, will Apple bring a foldable to market – and that's a big WHEN because foldable phones do not look like they're catching on.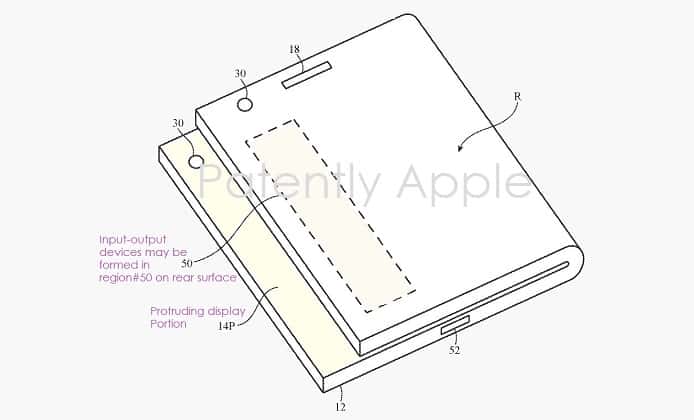 We could see a foldable Apple product though, according to leaks, but it won't be an iPhone; rather, it will be an iPad. A bunch of patents have surfaced in 2020 that show how Apple plans on making its iPad foldable. Whether this foldable iPad will actually happen is anyone's guess – but there is R&D being done on it inside Apple's HQ.
And for the record, a foldable iPad (or any tablet device, for that matter) is probably a lot more useful than a foldable phone. Think about how you use a tablet; it'd lend itself much better to the foldable format. I could definitely see a foldable iPad doing really well with consumers, especially if it had an OLED display and great reading modes – it'd be like a digital book!
Even with patents filed and R&D happening, it still doesn't mean the foldable iPad is coming to the market. Apple builds and tests tons of concept designs. When you have billions of dollars in the bank, you can afford to indulge your whims. Still, ever since I heard about the possibility of a foldable iPad, I kind of can't get the idea out of my head…
---
July 24 – Periscope Lens Coming To iPhone 13 For Better Zoom
Apple's likely got some big updates for the iPhone 12's camera array, but the really big changes, according to Ming-Chi Kuo, will be reserved for the iPhone 13 in 2021. According to the analyst, Apple is in the process of forming new relationships with two new lens suppliers, South Korea's SEMCO, and China's Sunny Optical.
SEMCO will apparently be providing Apple with a new periscope lens for the iPhone 13. The periscope lens will be small enough to fit inside a standard camera module and will provide zoom capabilities ranging from 30x to 50x, and even a 100x zoom to the iPhone 13, though this new capability will likely be reserved solely for Apple's most expensive flagship models.
Apple currently sources its lens from Taiwan's Genius Electronic Optical, though it is unclear whether the company will be providing support past the iPhone 12. As it stands, the addition of a 100x Zoom lens on the iPhone 13 Pro Max would make for a huge uplift in performance, especially for those that use their iPhones for professional shots.
---
June 24 – USB Type-C & iPhone: The Rumor That Refuses To Die
Every year we get a new iPhone, and every year, prior to that iPhone coming out, someone publishes an alleged leak about that particular iPhone running a USB Type C port in place of Apple's long-standing Lightning port. This happens every year, so it comes as no surprise that we are now hearing about "plans" by "Apple" to switch its iPhone 13 range over to USB Type C.
But here's the problem, when dealing with salacious rumors: stuff starts to contradict itself. Case in point: the iPhone 13 – according to some – will be the first every portless iPhone, and by portless they mean it will have no ports – no lightning, and no USB Type, either. Perhaps the portless iPhone will be exclusive to one model only? The iPhone 13 Pro Max, for instance? If so, sure, there's room for USB Type C on Apple's other iPhones.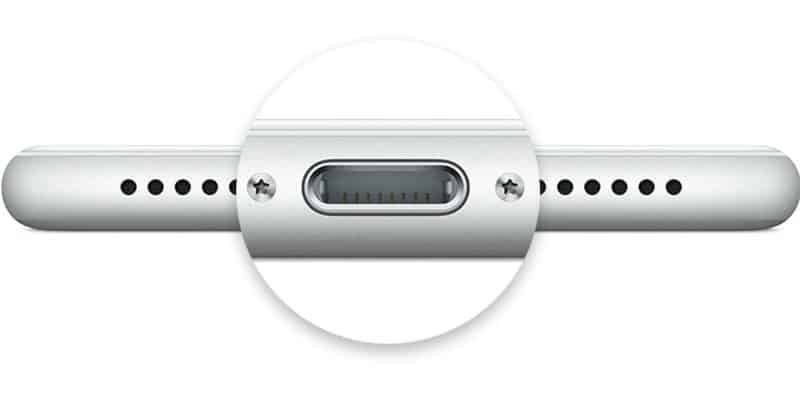 And there is that EU ruling to consider as well, the one that states ALL new phones must run the same USB Type C charging port.
So? How did the iPhone 13 USB Type C rumor start? It comes via Economic Daily, a blog dedicated to tracking the comings and goings of technology suppliers. According to the ED, Apple's tasked Longwell with supplying it with USB Type C for a "variety of products" – including the 2021 iPhone. Longwell will produce 30% of Apple's USB Type C ports, while Japan's Sumitomo will take care of the rest.
That's all we know for now. It's not concrete, it's not solid. But, as rumors go, it is one of the more believable we've seen to date given what's going on in the EU and how much simpler life would be for all concerned if Apple just upped and switched to USB Type C.
---
June 16 – Apple's "Foldable" iPhone 13 is More Surface Duo Than Galaxy Fold 2
It's silly season, so why not talk about the prospect of a foldable iPhone 13? According to online Apple mage, Jon Prosser, Apple is currently hard at work on a foldable iPhone that it might release in 2021. And, yes, that would mean it is either the iPhone 12s or, more likely, the iPhone 13 – big changes ALWAYS require new numbers.
Oddly, Apple's vision of how a foldable iPhone should work is closer to Microsoft and LG's take on folding phones rather than Samsung and Huawei's more seamless style. The "foldable" iPhone – which we're gonna call the iPhone 13 – will apparently be made up of two distinct panels that are fixed together via a hinge a la Microsoft's Surface Duo.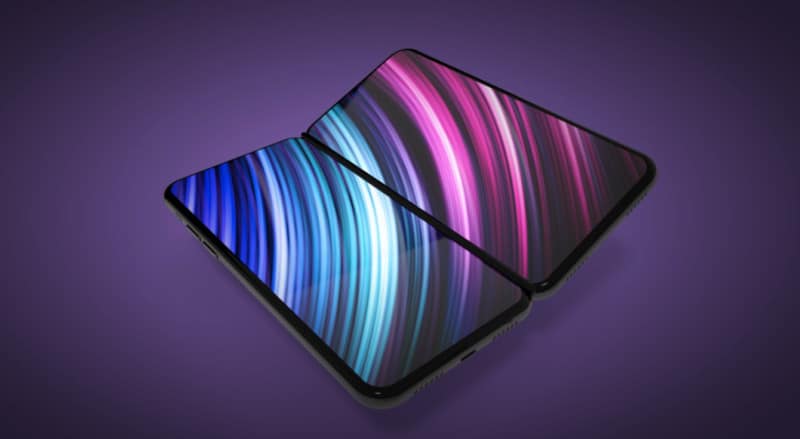 Prosser says the finished design will look "fairly continuous and seamless" – though based on the concept art he shared, I can't say I agree – it looks pretty messy. Especially when compared to Huawei's beautiful Mate Xs and Samsung's incoming Galaxy Fold 2, both of which run seamless, folding OLED panels.
Obviously, you'll want to take all of this with a pinch of salt. Prosser is even careful to use the word "prototype" in his description, so this is most likely nothing like what we'll see come 2021. Apple will likely have multiple prototypes on the go, maybe as many as 20-30 designs; this is common practice when working on a new design.
My guess? When the folding iPhone does eventually arrive it will look more like the Huawei Mate XS than the Microsoft Surface Duo. And that's probably a good thing because the image Prosser shared looks, well… kind of like one of LG's castoffs. There is no way Apple would come to market with a foldable phone that didn't surpass what Samsung and Huawei are currently producing.
---
June 11 – The End of The Notch on iPhones? Quite Possibly…
According to reports, Apple was in the process of testing a notch-less design for its incoming iPhone 12 range. The idea, apparently, was to stuff all the notch-housed technology inside the earpiece, saving room up top and opening up the possibility of an all-screen iPhone.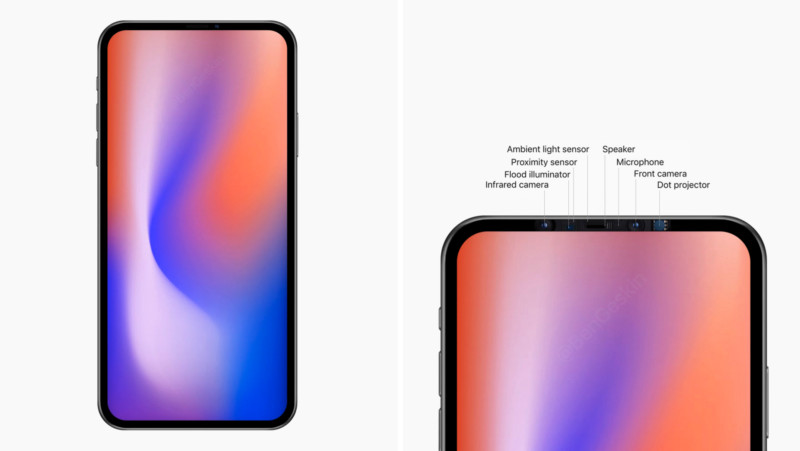 However, these plans were put on hold and tabled for "future" iPhone releases – perhaps 2021's iPhone 13 range (or at least one of them). Ben Geskin reckons one of Apple's 2021 iPhone models will utilize this new design, claiming the phone will not only be portless but also have Apple's FACE ID and TrueDepth camera system housed inside the top bezel.
Which iPhone will this be? Given that the source claims it'll be the one with a 6.7in display, it's clear that Apple will try this new display and portless design out on its most expensive model, the iPhone 13 Pro Max – or whatever it is eventually called. Apple sells fewer high-end iPhones than its standard, entry-level models, so trailing new features on it makes sense, especially if something goes wrong.
---
June 8 – iPhone 13 "Prototype" w/ ZERO Ports Leak Online
The idea that Apple will get rid of all ports on future iPhones is not new; there's been talk about a portless iPhone ever since Apple did away with the headphone jack on the iPhone 7.
As it turns out, the iPhone 12 range will still feature Apple's lightning connector for charging purposes, as well as wireless charging too. But things will change in 2021, apparently, with the release of the first portless iPhone in the form of one of Apple's iPhone 13 range – most likely the flagship model.
And there are some rather dubious mock-ups of what the iPhone 13 might look like, sans ports. The images come via a Japanese blog with a decent track-record, though YouTube leaker-stroke-Apple-mage, Jon Prosser, reckons they're bunk. Either way, they're included below, so have a look and see what you think.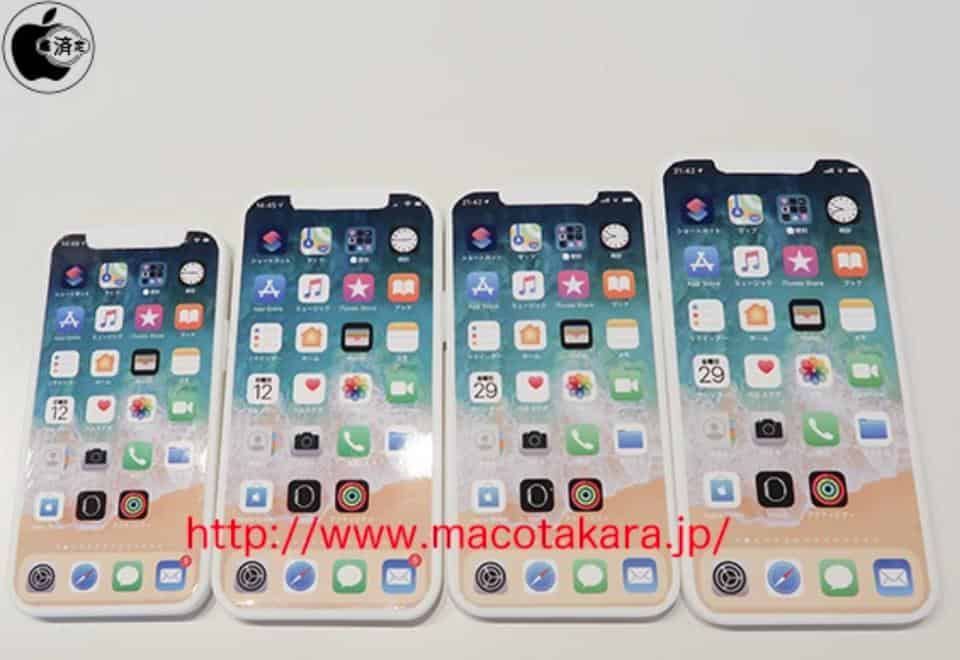 How will it charge? Simple: ultra-fast wireless charging. OnePlus is currently leading the pack in this context with its OnePlus 8 Pro, but Apple likely has something special up its sleeve for 2021. Why else would it get rid of all the charging ports? Apple's current iPhone wireless charging is pitifully slow. My guess is that Apple has something akin to 30W wireless charging on its roadmap for 2021…
---
June 3 – iPhone 13's Camera Specs Leaked
The iPhone 11 Pro and Pro Max were the first iPhones to use triple-lens cameras. In 2020, Apple will likely stick to this format, focussing on improving the performance and sensors rather than adding in an entirely new sensor. This is how Apple does things; it takes small, incremental steps forwards.
In 2021, however, things will take a leap forwards with respect to the iPhone 13's camera technology. According to recently leaked information, the iPhone 13's camera will feature a quad-array of lenses. Here's what you can expect from the iPhone 13 camera if this leak turns out to be legit:
Wide 1x optical zoom (6x digital zoom) 64mp
Telephoto 3x-5x optical zoom (15-20x digital zoom) 40mp
64mp anamorphic lens (2.1:1)
0.25x min ultra-wide (optical reverse zoom) 40mp
Li-Dar 4.0
---
Richard Goodwin
Richard Goodwin has been working as a tech journalist for over 10 years. He has written for Den of Geek, Fortean Times, IT PRO, PC Pro, ALPHR, and many other technology sites. He is the editor and owner of KnowYourMobile.