iPhone SE 2 Release Date? Kuo Says It's Coming Inside Q1 2020…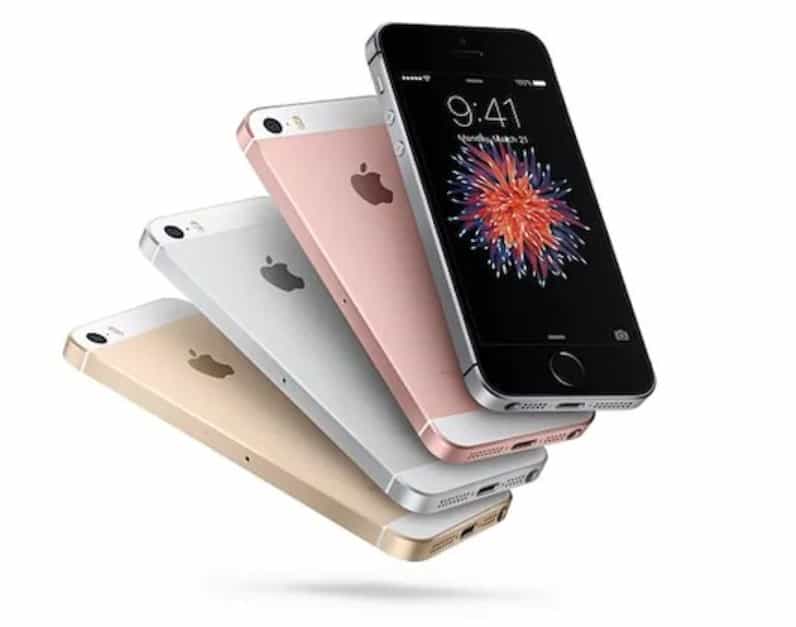 Apple's 4in iPhone SE – even today – is still very popular. But could we see a revised version of the iPhone SE released inside 2020? Here's a look at all the rumors…
iPhone SE 2 Release Date – Rumors Past & Present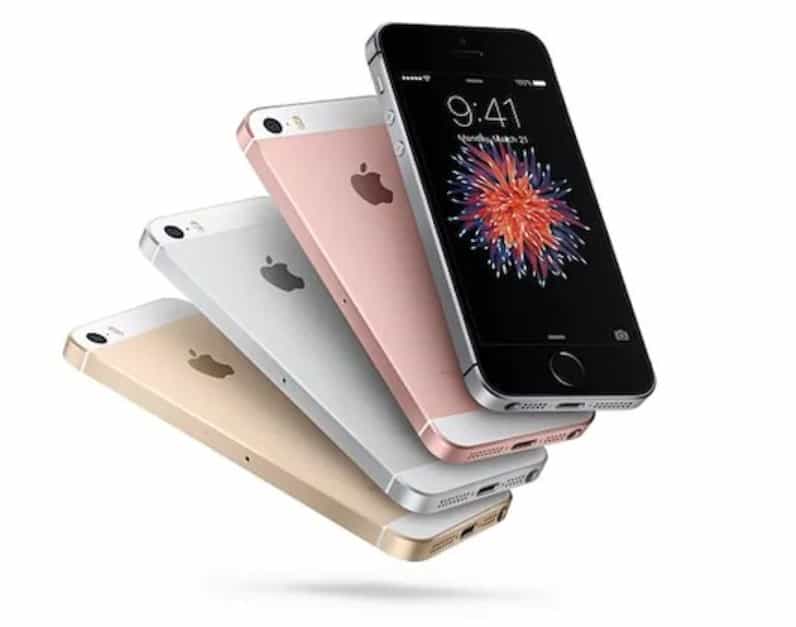 Pin
The iPhone 11 launch happened. Many thought Apple might introduce an updated iPhone SE 2 model, but this didn't happen. Instead, we got the cheapest iPhone handset of recent times, in the form of the iPhone 11, alongside the iPhone 11 Pro and iPhone Pro Max.
But there was no 4in iPhone SE 2 announced.
Other reports claim the iPhone SE 2 will get a release inside 2020, mid-way through the year. The source of the report isn't exactly solid, however, so this notion, while interesting, is probably just wishful thinking, although the logic behind the claim is solid: Apple needs a release mid-way through the year to bolster its sales.
MORE: iPhone 11 Reviews: Apple's Cheapest iPhone is Brilliant
Given Apple's new pricing strategy, however, it is highly unlikely that we'll see a 4in iPhone again. The iPhone 11 pricing now starts at $699, that's cheap for an iPhone. Adding yet another model, the 4in iPhone SE 2 in this case, would dilute the broth, so to speak.
Still, that won't stop rumors that persistently claim a new iPhone SE model is coming inside 2020. The most current rumors say the iPhone SE 2 will be based on the iPhone 8, meaning it will look like that handset, feature much the same spec and hardware, but retail for less. How much less? No one knows. But given the price of the iPhone 11, it'd have to be around $499 to be even remotely worth doing.
I mean, if it was $599, you'd just go with the iPhone 11, surely? As for the display size, if the iPhone SE 2 does happen it almost certainly wouldn't have a 4in display. If it's based on the iPhone 8, as rumors suggest, it would feature a 4.7in LCD display with a 720p resolution.
Kuo Says iPhone SE 2 Will Launch Inside Q1 2020
More recently, however, renowned Apple analyst Ming-Chi Kuo has chimed in with his take on what Apple's plans for the iPhone SE 2 are. According to Kuo, the iPhone SE 2 WILL get a release in 2020, inside Q1 no less, and it will retail for $399.99 – the same price as Google's Pixel 3a.
Furthermore, Kuo says the iPhone SE 2 will carry the same A13 CPU as Apple's current iPhone 11 range. Inside, it will have 3GB of RAM and come with either 64GB or 128GB of storage. There will be no 3D Touch and the phone, which will look like the iPhone 8, will be available in Space Gray, Silver, and Red.
Is this rumor legit? Well, Kuo does have a very good track record with all things Apple-related. He's successfully predicted nearly every iPhone launch since 2012, so when he makes statements like this, people tend to listen. And with Q1 just around the corner, it won't be long until we find out if the iPhone SE 2 is actually getting a launch.
Me? I'm not convinced we'll see it launched. And the reason? Simple…
Apple has phones for every niche now; mid-range, high-end, and ultra-high-end. The iPhone XR – the old, cheapest iPhone – was the most popular iPhone in 2019. Analysts expect the iPhone 11 to follow the same trend in 2020, thanks to its even lower price point.
It is also the #1 reason why we listed the iPhone XR as one of the best iPhones you can buy in 2019. Sure, it doesn't have an OLED display like the iPhone X but it still delivers a TON of value for money.
The iPhone SE 2 could still, theoretically, fit into Apple's 2019 lineup. There's certainly enough demand for it; resales of the handset consistently sold out in quick succession. But the main issue with the iPhone SE 2 is that is doesn't fit in with Apple's current iPhone vision, which is focused on imaging and clean, button-less frontages.
Alleged iPhone SE 2 Specs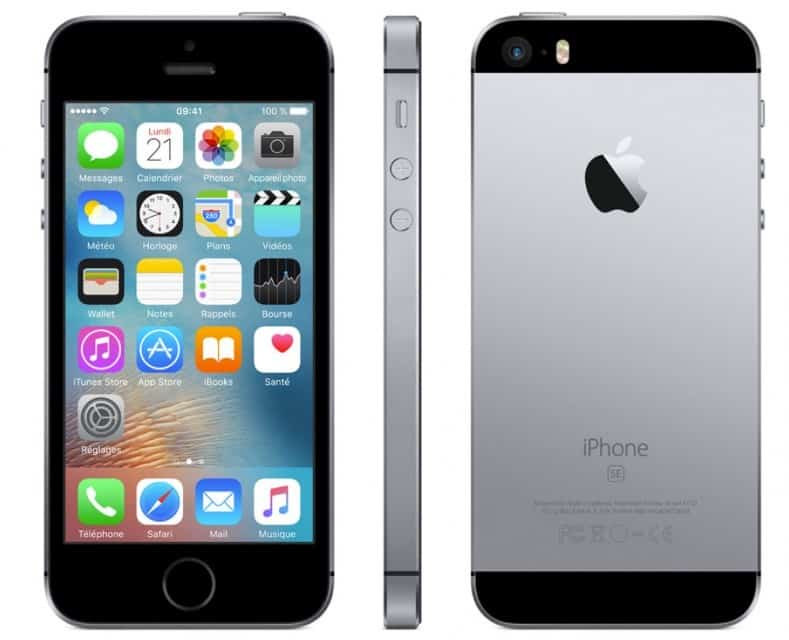 Pin
Looking at all the current rumors surrounding the iPhone SE 2, it seems as if the general consensus is that, if it ever happened, it would pack in the same specs as the iPhone 8, not have a Home button, and feature a 4.7in LCD panel. Effectively, it would be the iPhone 8 in everything but name.
On top of this, the iPhone SE 2 will not feature the iPhone 8's 3D Touch. Instead, say the rumors, it will use the iPhone 11's Haptic Touch. This will free up plenty of space inside the handset for a larger battery, meaning if we do see an iPhone SE 2 launched at some point in 2020, its battery performance will dwarf that of the original model.
The only thing I can't get my head around, however, is that the iPhone 8 is still available to buy…
And this, for me, is the main reason why we probably won't see the iPhone SE 2 released in 2019 or 2020. Apple still sells the iPhone 8, so why would it release a "new" phone with the same specs? It doesn't make any sense; you'd just go with the iPhone 8 if you wanted a sub-5in display, surely?
The only way the iPhone SE 2 would work is if Apple, as Kuo suggests, updates some of the internal specs, bringing the A13 CPU and more RAM into the equation. This could work to sway customers towards the handset. Add in a $399.99 price tag and, well, I think most people will be biting off Apple's hand to get themselves one of these handsets.
What I'd Like To See From The iPhone SE 2
If Apple did do a new iPhone SE phone, it'd have to have a 4in display. For me, that's #1 – it's the only reason the phone was initially so popular. Millions of users prefer and want smaller phones, so keeping this USP in place would and should be Apple's #1 priority if it ever did an iPhone SE 2.
It'd also be awesome if Apple made an ultra-powerful 4in iPhone. Imagine having all the iPhone 11 Pro's specs, just inside a 4in iPhone? You'd have to pay a premium, but that kind of phone would be very popular with a lot of people. Again, though, the likelihood of this happening is basically zero.
Why? Because Apple already does three iPhones – officially, it sells four models, including the iPhone 8 – and it probably isn't going to add in yet another model. Not when it already has a cheap, new iPhone (the iPhone 11) and an even cheaper, smaller option in the form of the iPhone 8.
Bottom line? Don't get your hopes up for the iPhone SE 2 release in 2020. News will leak about the phone coming, of course, but logically the handset has no place in Apple's current line-up of handsets. The SE was only released as a concession to Apple's users that were angry about the iPhone 6; it was never designed to be a lasting series of phones.
Nowadays, 4.7in and 5in phone displays aren't as jarring for Apple users as they were back in the day. Apple sells the iPhone 8 for users that want a sub-5in display, so the idea that it'd release a marginally smaller version of this phone, just to get a 4in phone on market, is kind of ridiculous…