Here's all the latest iPhone 14 leaks, release date information, specs, and updates news in one place ahead of its official launch during September 2022…
---
The iPhone 14 range will be announced during September 2022. As usual, there will be four models. The only difference this year is that there will be no iPhone 14 Mini; instead, we'll be treated to a brand new model called the iPhone 14 Max.
Apple is apparently killing off the "mini" variant after two years of consistently poor sales. Times have changed, Apple's loyal user base has now moved on. They prefer larger phones – or, at least, are now so used to them they can no longer go back to using an iPhone with a display smaller than 6.1in.
iPhone 14 Release Date
First things first, let's get the iPhone 14's release date out of the way; this, after all, is what most people want to know. The good news is that we know the iPhone 14 will get a release date during the back-end of 2022 – usually in and around September. The bad news is we don't have an exact date just yet.
The iPhone 13 release date was September 14, 2021. And before that, the iPhone 12 get its release date on October 23, 2020. The iPhone 11, meanwhile, went on sale on September 10, 2019. As I said: the iPhone 14 will follow a similar timing, so expect to it in stores and available online by mid-September, early-October 2022.
And, once again, there will be four models released: the iPhone 13, the iPhone 13 Pro, the iPhone 13 Pro Max, and the iPhone 14 Max which, according to leaks, will replace the poor-selling iPhone 13 Mini. Again, nothing is confirmed just yet regarding the iPhone 14 Max, but multiple sources now claim this is what Apple plans to do.
Apple's 2022 iPhone Lineup – What To Expect
iPhone 14
iPhone 14 Max
iPhone 14 Pro
iPhone 14 Pro Max
Rumored Core Features & Updates
6.1 and 6.7-inch sizes
No notch
Pill-shaped camera cutout
No rear camera bump
A16 chip
Qualcomm X65 modem
These are the main, core updates we can almost certainly expect on this year's 2022 iPhones. But as always, there's way more to Apple's iPhone 14 than several key changes. There'll be massive changes under the hood to loads of key areas of the phones, including modems, its camera module, data handling, and its RAM and storage.
iPhone 14 Design
When it comes to iPhone, Apple doesn't like to rock the boat too much. Apple is very slow at changing and evolving the design of its iPhone. The iPhone 13 is different looking from the iPhone XS, but the changes are very subtle, very conservative. Apple does things slowly.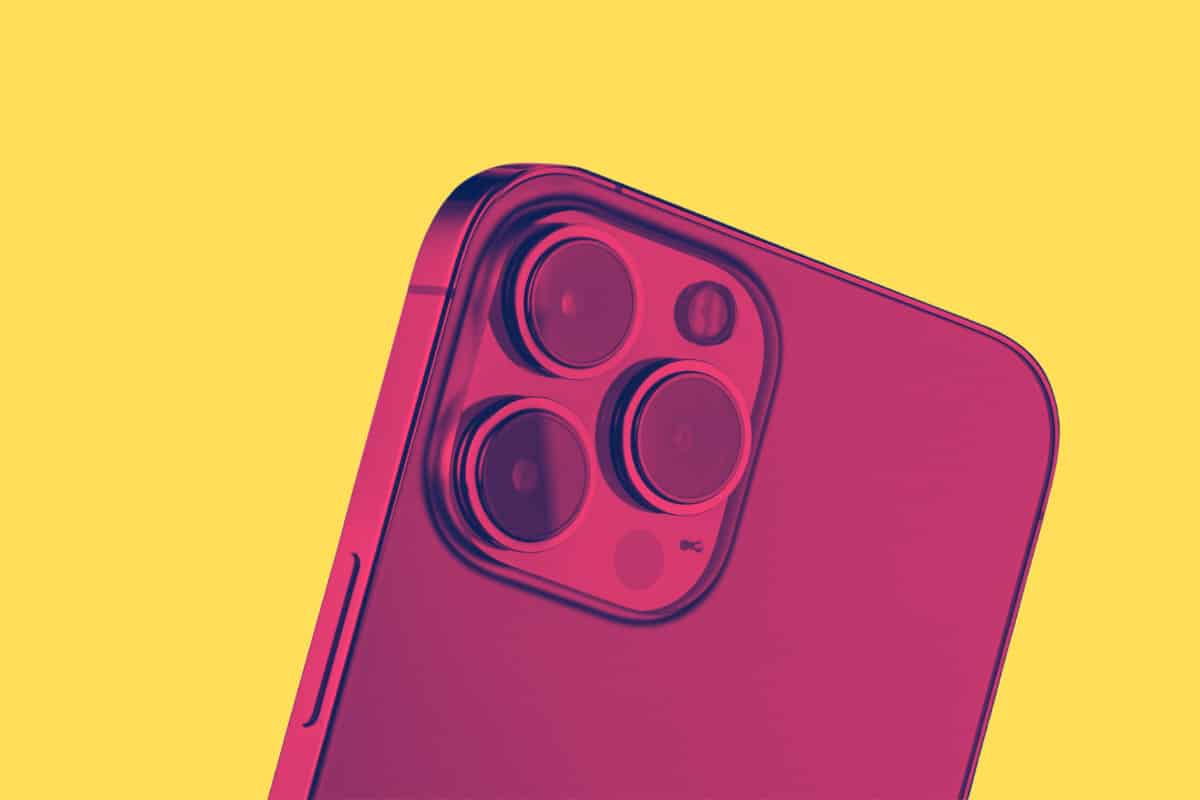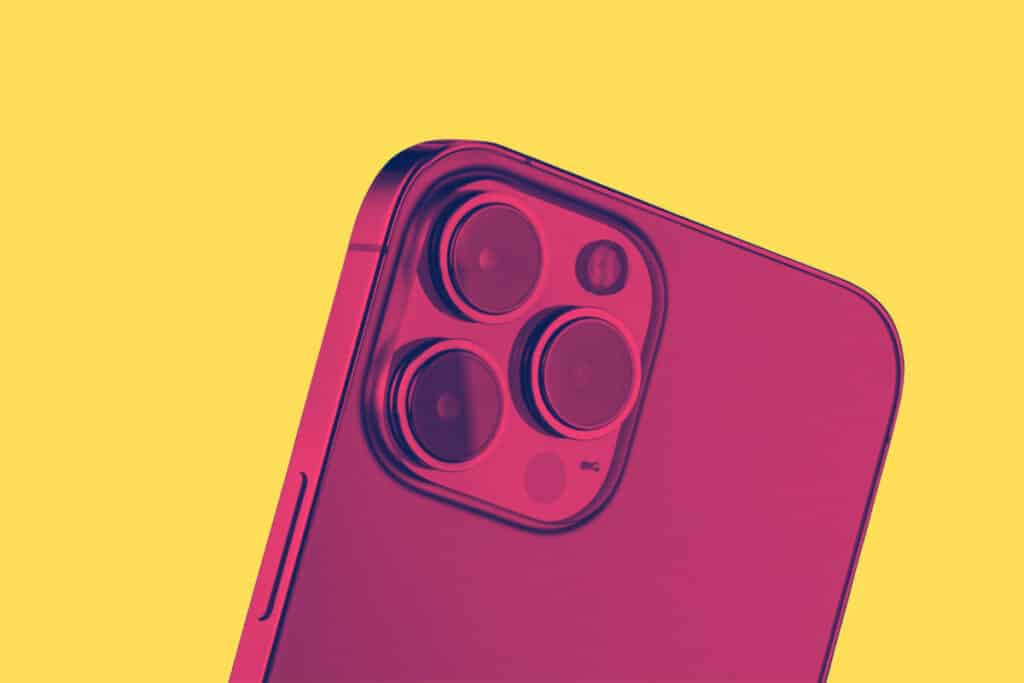 With 2022's iPhones, however, there will be some rather notable changes to how the iPhone 14 models look. For starters, Apple is said to be removing the notch on its Pro and Pro Max models, a first since the release of the iPhone X, and this will mean a new Face ID sensor module.
iPhone 14 Colors
Apple usually likes to change up a few of the color schemes for the iPhone and iPhone Pro every year to keep things fresh. Now a Twitter user by the name of @Jioriku is reporting what this year's colors will be. Specifically, @Jioriku says:
The iPhone 14 series will come in Green, Purple, Blue, Black, White, and Red. @Jioriku notes the current pink iPhone 13 will be replaced with purple.
The iPhone 14 Pro series will come in Green, Purple, Silver, Gold, and Graphite. Yes, gone is the much-loved Sierra Blue that the iPhone 13 Pro offered.
If these colors are right, many people who love the new M2 MacBook Air will be disappointed to learn that its amazing Midnight Blue color will not be coming to the iPhone.
What Will iPhone 14 Look Like?
One of the biggest questions ahead of any new iPhone launch is whether or not there will be design changes. As we've established above, the iPhone 14 – at least on some models – will see the removal of the notch and this, of course, will alter the way the iPhone 14 looks dramatically. You can see a leaked CAD design for the iPhone 14 Pro Max below – it looks A LOT different.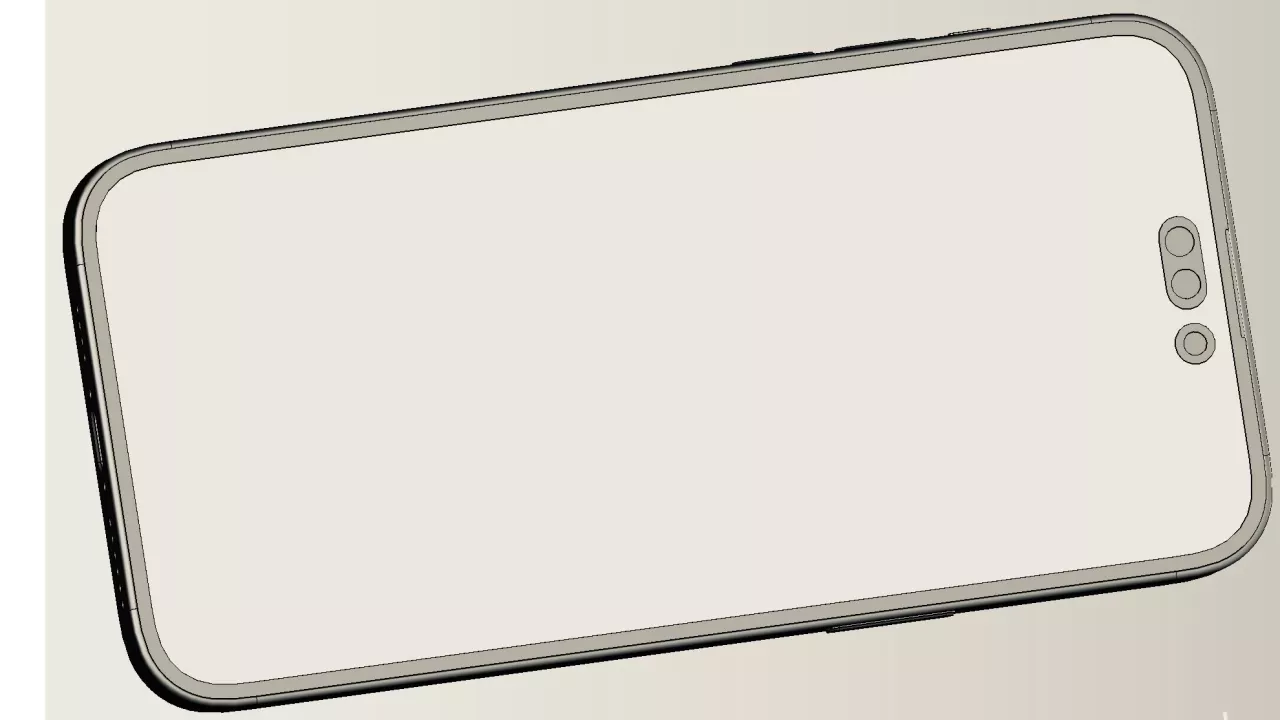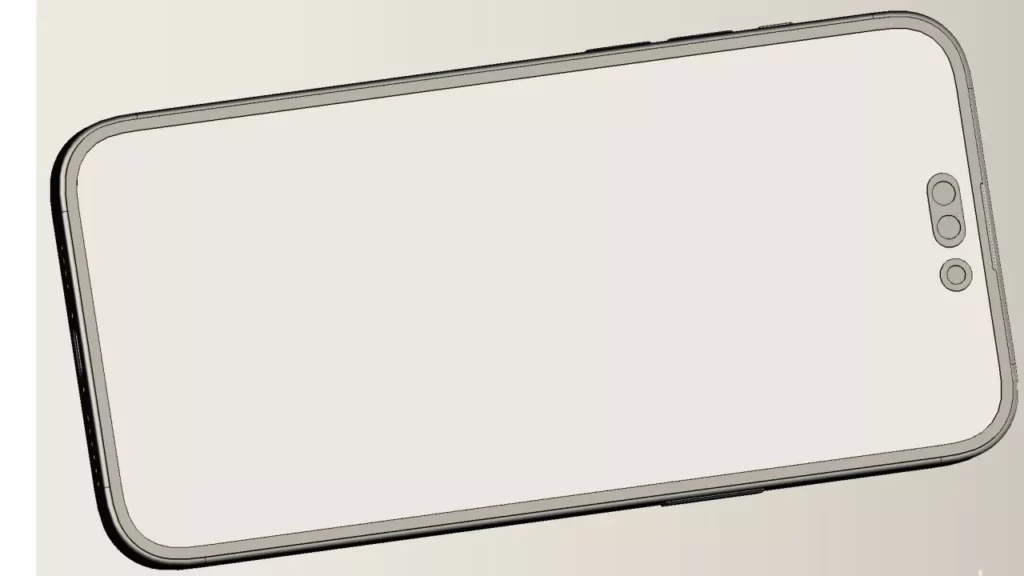 What's more, by removing the notch on the iPhone 14 the front-on view of the iPhone will be completely different from what came before on iPhones like the iPhone 11, iPhone 12, and iPhone 13. Moving to a punch-hole camera system for all of the iPhone 14's sensors should give the iPhone 14 a cleaner, less busy front-on aesthetic. At least, that looks to be the case based on the latest leaked images.
The only downside to removing the notch on its iPhone 14 Pro and iPhone Pro Max is that for developers. They will effectively have to create two versions of their applications: one for iPhones with a notch, and one for iPhones without a notch. This isn't an issue for users, per se, but it might mean quite a few apps look a bit wonky when the first notchless iPhones land later this year.
No More Notch on iPhone 14?
The latest reports indicate that Apple will use some kind of pill-shaped sensor for FACE ID that will be placed in the same spot where the notch used to be. But because the pill-shaped sensor will be so much smaller, it will barely be noticeable at all and this will free up plenty of space at the top of the screen.
This new sensor will only be available on the iPhone 14 Pro and iPhone 14 Pro Max. The base model iPhone 14 and iPhone 14 Max will use the same Face ID sensor and notch as the iPhone 13 range, so in this respect, they shouldn't look too different from what came before. But there isn't much consensus on this rumor.
For instance, plenty of sources also believe that ALL iPhone 14 models will ship without the notch but the difference between the Pro and the standard models will be the size of the punch-hole camera. The Pro models will get the smallest one, while the punch-hole sensor on the standard models will be slightly larger (wider).
This new FACE ID module, however, will require plenty of engineering to get it working. Barclays' analysts claim that Apple is planning to adopt a laser-based time-of-flight architecture for Face ID that would allow for such changes to be made, but Ross Young and Bloomberg's Mark Gurman claim this new tech might not be ready for 2022.
In terms of the overall design, the iPhone 14 will look almost identical to the iPhone 13, save for some slight changes to its camera module. The iPhone 14's camera module will apparently sit flush to the back of the iPhone.
All iPhones Will Be Completely Notch-Free in 2023
Apple is killing off the notch on its iPhone 14 Pro and iPhone 14 Pro Max. FACE ID on these phones will live inside either a circular or pill-shaped cut-out, depending on which model you get. But this is just the start. By 2023, ALL iPhones will feature this new design – not just the Pro and Pro Max models.
The news comes from display expert, Ross Young, a man with an excellent track record in predicting Apple trends. According to Young, the iPhone 15 – Apple's 2023 iPhone model – will be the first line-up of its phones since the iPhone X to not feature a notch. Instead, these models will use Apple's new pill-hole design.
Young also believes that the holes will be smaller on the iPhone 15 series of iPhones. If true, this would mean that FACE ID which previously took up a lot of space at the top of the iPhone's display would become almost non-existent, requiring app makers to, once again, go into their application's code and rejig things to make them run on Apple's new display configuration.
But You'll Have To Wait Until 2024 For The First "Full Screen iPhone"
The iPhone 14, at least select models, anyway, will ship with a new design that does not feature a notch. As noted above, it will use a hole-punch system similar to what you find on many Android phones. But there will still be something at the top of your iPhone 14's display, it won't be 100% screen. And if that is what you want, you'll have to wait until 2024.
According to Ming Chi-Kuo, the first "full-screen iPhones" will begin shipping in 2024. What do I mean by "full screen"? Simple: an iPhone that is 100% display, no notch, no hole-punch sensor. It'll be ALL display from top to bottom, thanks to its under-display sensor technology, a technology Apple has been working on since around 2017, apparently.
But, yeah, these phones are a ways off yet. But it'll be great when the time comes to update your iPhone 14!
A New Always-On Display for The iPhone 14 Pro Series
One feature coming to some iPhone 14 models that fans have been clamoring for years for is a new always-on display. An always-on display is something that has been found on many Android flagships for years.
How a typical always-on display works is the phone sends the display into a "light sleep" mode, where the display is dimmed and the refresh rate drops to just one frame a second for some elements on the screen (such as the time and date).
An always-on display is nothing new to Apple, however. The company has an always-on display in its current product lineup already. Ever since the Apple Watch Series 5, the device has featured an always-on display. This includes an always-on display in the Apple Watch Series 6 and Apple Watch Series 7, too.
With the always-on display on the Apple Watch, more than just the time and date remain visible when the screen is dimmed. You can still see a dimmed version of the watch face that is active on your Apple Watch, too.
And now a new report from 9to5Mac shows that Apple may be taking a similar approach to the always-on display on the iPhone 14 Pro series – making not just the clock, date, and widgets always visible, but allowing the lock screen wallpaper to remain visible as well, though in a slightly dimmed state. As the publication notes:
"As previously demonstrated by 9to5Mac, some of the new iOS 16 wallpapers have a darker, less colorful version labeled 'Sleep,' which could be used for when the iPhone 14 Pro has the screen "turned off." This would result in an experience similar to the always-on mode on the Apple Watch instead of just a black screen with widgets."

9to5Mac
Users on Twitter have shared what this kind of wallpaper dimming could look like on an iPhone with an always-on display.
iPhone 14 Design Finalized, Test Production Begins In China
Apple has now finalized its design and internal components for its iPhone 14 series. Reports suggest the company, along with its main manufacturing partner, FOXCONN, is now about to start a test production run that will help to stress-test the production process ahead of the iPhone 14's release date later this year.
Apple's iPhone 14 has recently entered into trial production, and it is rumored Luxshare has not yet obtained the new product trial production into mass production service orders (NPI), and will not be able to OEM the best-selling, high-unit price, higher profit high-end iPhone 14, and may only get the basic iPhone 14 orders this year, becoming the second supplier.

After starting the trial production, the foundry has to collect data, correct abnormalities, evaluate the production process and the items that need to be improved, and assess whether the trial production is acceptable.

FOXCONN
Once this production test is complete, Apple will move forwards with its plans for release in September 2022. As for Apple's overall production capabilities, the company and its manufacturing partners have the capacity to produce 500,000 new iPhone models every single day, an incredible number phones.
As noted above, this year's new iPhone models will be different to what came before. Apple is said to be ditching the notch on either ALL or SOME models, so there will be plenty of testing done on the production and integration of FACE ID inside Apple's new hole-punch system which will take up far less room than its more traditional notch system.
ProMotion
Plenty of leakers have claimed that ProMotion will come to ALL iPhone 14 models in 2022. But this doesn't seem to be the case.
This isn't necessarily down to Apple being tight either; Ross Young claims there are currently massive shortages for these types of displays and Apple simply couldn't meet demand if it used ProMotion in the standard iPhone 14 models.
Similarly, the Korean website, The Elec, has a source that claims at least one of Apple's iPhone 14 models will ship with a standard LTPS OLED display without 120Hz ProMotion technology. And this phone is almost certain to be the iPhone 14.
The only, logical next question is whether Apple's iPhone 14 Max will get ProMotion. It could, but this would make pricing it hard. Apple needs a hard line between the cost of its standard, base models and its Pro models. And as it is, there isn't much wriggle room. I wouldn't expect ProMotion panels on any of Apple's non-Pro iPhone 14 models.
iPhone 14 Camera
With respect to the iPhone 14's camera module, there are some pretty big changes on the horizon. Reports suggest Apple will be bringing a new 48MP camera to all of its Pro models. Similarly, all of Apple's 2022 iPhones will use vastly improved ultra-wide lenses and this could well go on to become one of the series' biggest USPs.
The 48-megapixel camera in the iPhone 14 Pro models will also be able to take 12-megapixel shots, likely through a process known as pixel-binning. Pixel binning merges data from multiple smaller pixels on the camera's image sensor into one "super-pixel" for improved low-light sensitivity.

With this feature, the iPhone 14 Pro models may be able to take full 48-megapixel photos in situations with good lighting, but when lighting is poor, it will use the pixel binning process for a higher-quality 12-megapixel photo that takes advantage of the 48-megapixel lens.

Mac Rumors
There has also been plenty of talk about Apple bringing periscope lens technology to the iPhone 14. But this isn't without its problems. Samsung owns most of the patents associated with this technology, so Apple would have to license it – and Samsung might not play ball. If I were a betting man, I wouldn't be expecting a periscope lens on an iPhone any time soon.
All iPhone 14 Models To Get Auto-Focus Selfie Cameras
In our age of Instagram and TikTok, the front-facing camera on your phone tends to get way more use than it used to. For this reason, tech companies for the last several years or so have been paying way more attention to them, bumping up the specs. improving the sensors and adding in more megapixels.
Apple has significantly improved the front-facing camera used on iPhone in recent years. In 2022, this trend will continue in earnest with the release of the iPhone 14. According to Apple analyst, Ming Chi-Kuo, all of Apple's iPhone 14 models will feature an improved selfie camera with built-in autofocus. But that's not all…
Kuo says Apple's iPhone 15 front-facing camera will use an f/1.9 aperture, up from f/2.2 on the iPhone 12 and iPhone 13. If true, this is a pretty significant update to the iPhone 14's selfie camera. It will make your selfies look a lot better and should make TikTok videos look infinitely better. FaceTime will also benefit too, with clearer visuals and better performance in low light conditions.
iPhone 14 Battery
Apple's iPhone 12 was not great with respect to battery. Apple improved things massively with the iPhone 13 range, adding in bigger batteries and making plenty of efficiency savings with its A15 CPU. In 2022, the iPhone 14 will likely follow suit – although it will almost certainly use the same size batteries as the iPhone 13 range, with the exception of the iPhone 14 Max which is a new model.
Apple will also use Qualcomm's Snapdragon X65 modem which is the world's first 10 Gigabit 5G modem for phones. Now, you won't be getting those kinds of speeds any time soon, but it does mean the iPhone 14 will be future-proofed for years to come.
But it's not just 5G that the modem can handle. The X65 modem will bring with it some satellite functionality too which Apple is planning on using to improve the iPhone's emergency features. For instance, if you're out of reception in a place far from help, you could use a satellite connection to send a message or make a call.
This new feature will be a brand new communications protocol, one that will sit alongside SMS and iMessage. You will access it inside iMessage, however, and it will use gray message bubbles. You will also be able to use this feature to quickly report major accidents and fires as well. Finger's crossed it will be ready for lunch in 2022.
iPhone 14 Specs
Display: OLED
RAM: 6GB / 8GB on Pro Models
Screen Sizes: 6.1in (iPhone 14); 6.7in (iPhone 14 Max); 6.1in (iPhone 14 Pro); 6.7in (iPhone 14 Pro Max)
No notch
Pill-shaped camera cutout
No rear camera bump
A16 chip
Qualcomm X65 modem
Cameras: Improved ultra-wide lens; 48MP lens for Pro models
Battery Sizes: Same as iPhone 13 Range
The A16 CPU
Each new iPhone model gets a brand new processor, and 2022's update will be called the A16. According to reports, Apple's A16 will be built on TSMC's "NP4" process – the third major enhancement of the 5-nanometer family. This should bring with it some subtle, but noticeable improvements over the A15.
Apple's iPhone is already the most powerful phone on the market, thanks to its A-Series chipsets. The A16 isn't likely to introduce too much of a dramatic change from the A15, but it should boost overall performance and efficiencies across the board, and this will result in faster, more fluid usability and improved battery life.
There is one twist here, however, and it relates to which iPhones will actually get Apple's new A16 CPU. According to leaked information, Apple is considering limiting the A16 CPU to just its Pro models, so the iPhone 14 Pro and iPhone 14 Pro Max. The standard iPhone 14 and iPhone 14 Max would, presumably, run on Apple's current A15.
If true, this would represent a massive break in tradition. Ever since the launch of the iPhone XS, all of Apple's iPhones in a particular series have ALWAYS run on the same chipset. The iPhone 11, the iPhone 12, and the iPhone 13 – they all ran the same chipsets.
This rumor isn't 100% confirmed but it does create some pretty tantalizing prospects. Is Apple looking to reduce the cost of its iPhone 14 and iPhone 14 Max? If this does turn out to be the case, and Apple saves a couple of hundred bucks off the price tag, I don't think many people would mind running an older chipset in their iPhone 14.
But knowing Apple, it will not do this. Instead, it will most likely charge exactly the same – possibly more – for the iPhone 14 and iPhone 14 Max while running the phones on older chipsets. Again, none of this is confirmed just yet but it does come via a fairly reliable source with a solid background in providing accurate leaks.
TSMC Will Make ALL iPhone 14 Modems
Apple is said to be ditching its usual supplier of modems and switching entirely over to TSMC for its iPhone 14 range. The news, reported in Chinese media, claims Apple will use TSMC's new 6nm modems in all of its iPhone 14 models. And that these new modems will bring improved power efficiencies – i.e. better battery life.
Apple is also tipped to be working on a bespoke power management chip for the iPhone 14, one that will oversee the inner workings and output of the TSMC 6nm modem. The big idea here is simple: running the iPhone 14's 5G modems at the lowest possible power, while still delivering ultra-fast 5G speeds.
Whether this turns out to be true or not remains to be seen. If TSMC does have a 6nm modem, as the report claims, it would blow Qualcomm's current generation modem out of the water. With smaller chips, you get better overall efficiency, generally speaking, and this is why chip-makers are constantly reducing the size of their silicon.
Learning from its experience with the iPhone 12, Apple knows 5G can and will impact battery performance. In order to soften the effect of running 5G at all times, Apple clearly believes – if the report is true – that it needs a more efficient modem and an additional power management chip to ensure everything runs optimally. It's all rather interesting and potentially great news for the iPhone 14's battery life.
iPhone 14 Satellite Connectivity Rumored…
Apple has had plans to bring satellite connectivity to iPhone for a couple of years now. It was rumored that the iPhone 13 would ship with the feature but that obviously didn't happen. All this could change, however, with the release of the iPhone 14 which, according to Mark Gurman, could become the first-ever satellite-connected iPhone to hit the market.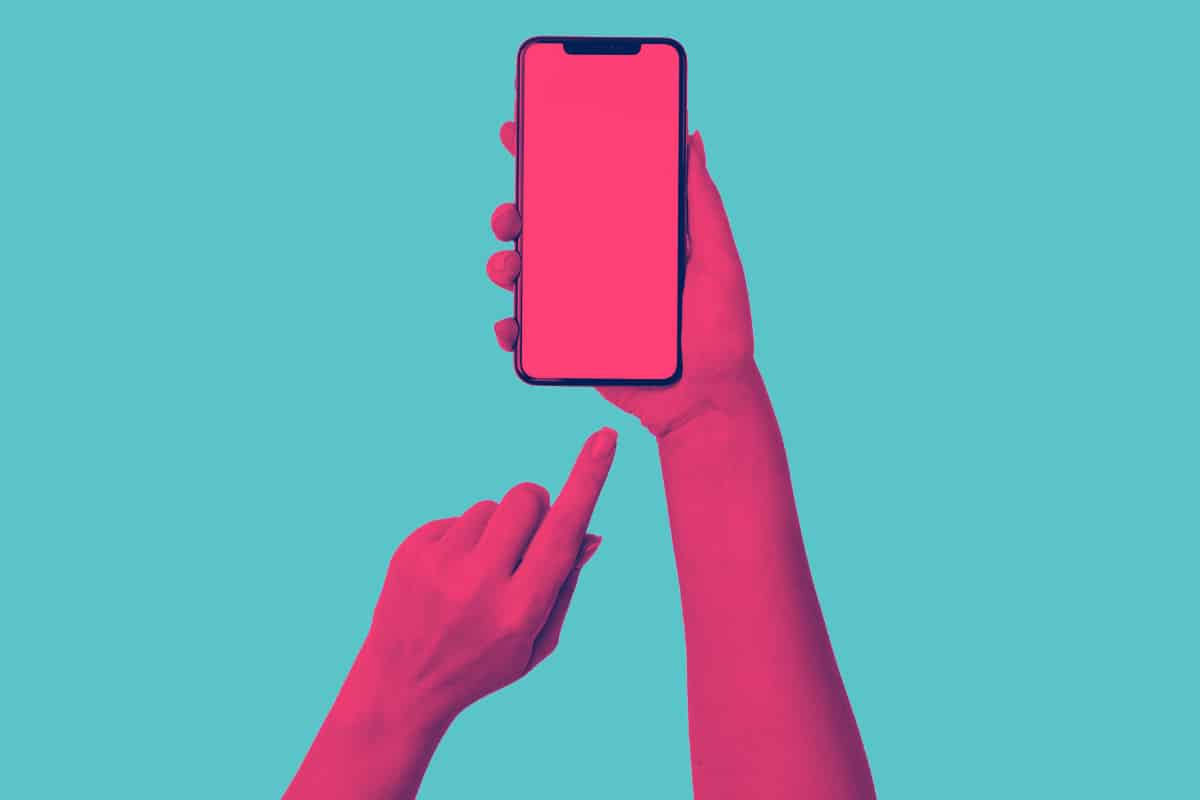 What does satellite connectivity mean in the context of the iPhone? Imagine you're stranded somewhere. It could be the desert, or out at sea. You cannot get a phone reception nor WiFi or mobile data. Normally, this would mean potential doom. But if your phone had satellite connectivity, you'd be able to connect to a satellite to make an Emergency call which, in turn, could save your life.
In addition to this, Gurman also reported that Apple plans on bringing this new satellite connectivity to its Apple Watch as well. Again, nothing is confirmed just yet. But once Apple does have this satellite connectivity tech nailed, it will almost certainly become a standard in its mobile products, namely the Apple Watch and iPhone.
While it remains to be seen whether the iPhone 14 will get satellite connectivity, the odds of it happening do look fairly solid. Apple is a big advocate of bulking out its products to make them more useful in our day-to-day lives. It recently updated Apple Watch to monitor and watch out for falls, so it stands to reason that Apple would want to make its iPhone more useful in potentially hazardous situations like if you got lost in the woods and couldn't get reception.
Making The Case For iPhone 14 Pro Max
Ahead of the iPhone 14's launch in 2022, the case for getting an iPhone 14 Pro Max is starting to get very strong. Apple has a knack for making its most expensive products feel very "buyable" despite their high price tags.
It does this in a variety of ways, but mostly it is down to the fact that if you want the best possible features and performance, as well as the biggest display, you need to go with the Pro Max variant. And 2022's iPhone 14 Pro Max with its new, notchless design, high-end specs, amazing camera, and market-leading battery life is starting to look like a seriously hot proposition.
Weak sales for Apple's iPhone SE 3 and iPhone 12 mini (and the iPhone 13 mini) show, without question, that Apple's fanbase has moved on from small phones. They now like big phones; they've become accustomed to the large, expansive displays, and the incredible battery life. Given all of this, is it any surprise that Apple sells A LOT of its Pro Max models? Not really.
And in 2022, Apple's iPhone 14 Pro Max will have even more USPs over Apple's cheaper, entry-level iPhone 14 models. If rumors are to be believed, the iPhone 14 Pro Max will have a new design, the latest Apple CPU, the A16, the best camera, the most storage, and the best battery life, as well as the biggest display. And they're all really good reasons to spend a little extra and go with the iPhone 14 Pro Max over the iPhone 14 or even the iPhone 14 Pro…
Storage Options: Is 2TB An Actual Possibility?
Apple introduced the world's first 1TB phone inside its iPhone 13 line-up in 2021. And because that happened, and the fact that Apple's Pro models can shoot video at insanely high quality, there has been plenty of talk about Apple adding a 2TB model into the mix. I do not think this will happen, personally – 1TB is more than enough for right now.
What would make more sense would be to add USB Type C to the Pro models, so you could actually get media files off the phone quickly. That'd be way more useful than a $2000 2TB iPhone 14 Pro Max variant.
And be sure to check out iPhone 15: Specs, Release Date, Price & More!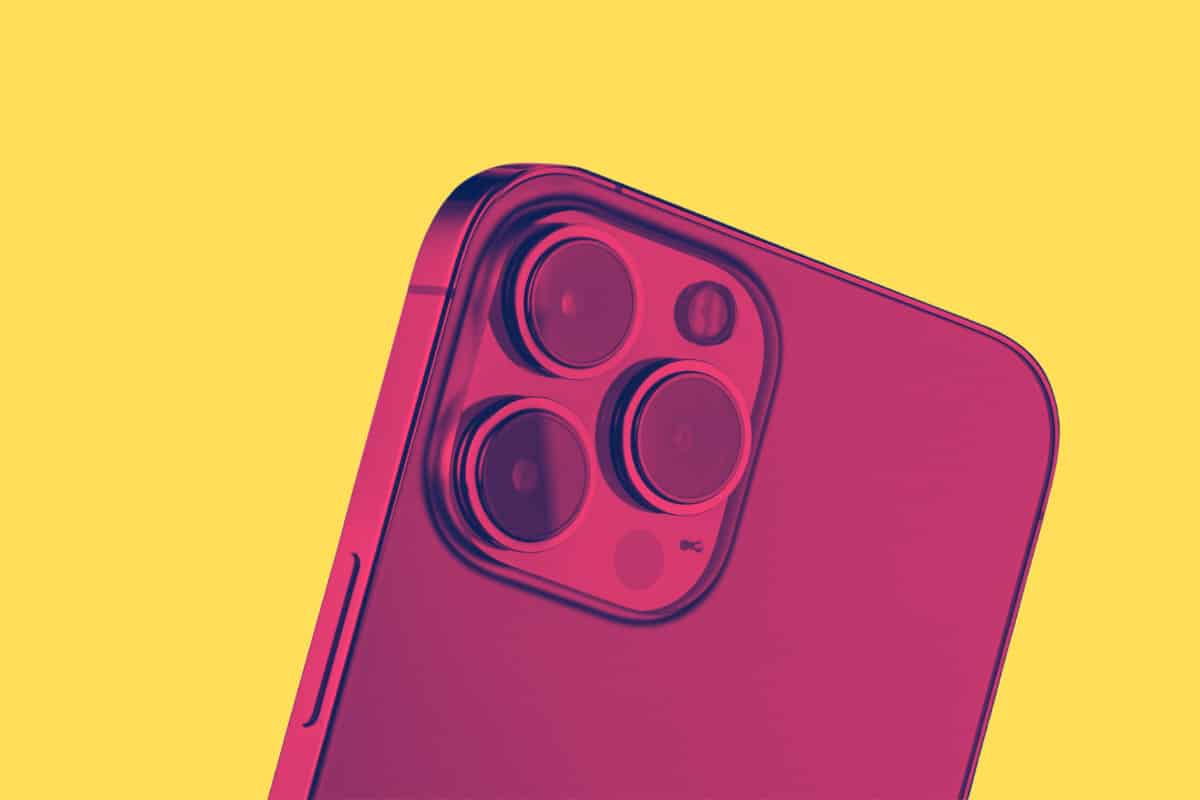 Richard Goodwin
Richard Goodwin has been working as a tech journalist for over 10 years. He is the editor and owner of KnowYourMobile.