Vodafone 5G GigaCube: Unlimited 5G For… £50!?
Vodafone has unveiled its Vodafone 5G GigaCube, a home internet hub that'll bring unlimited 5G to up 64 devices in your house. And it's designed to replace your existing broadband (and cost less)…
---
OK, this is kind of a big deal – especially if you're paying through the nose for super-fast broadband from Sky like I am. The Vodafone 5G GigaCube, which has just launched, will bring UNLIMITED 5G to your home and can power up to 64 devices. As an alternative to expensive, wired broadband, the Gigacube could be a proper game-changer – unlimited data for £50 a month is no joke!
Pin
The Vodafone 5G GigaCube has a range of 90meters, ideal for most UK homes, and for totally unlimited 5G data, it'll only set you back £50 a month. Don't need unlimited data? No problem, Vodafone's got you covered there as well – here's a breakdown of the pricing. 
Vodafone 5G GigaCube Pricing & Contracts
18 Month Contract:
30-Day Contract
And if you're looking for Vodafone SIM deals for iPhone and Android, there are plenty of 5G options to choose from (although you'll have to wait until 2020 for the first 5G iPhone). 
"With speeds reaching up to 1Gbps," said Vodafone at launch, "customers are able to access super-fast speeds and reliable Wi-Fi quickly. GigaCube is ideal for those waiting for their home or business broadband, who need a connection for a second home or who have a home office."
It added: "The GigaCube can connect up to 64 devices at any one time and has a wifi range of 90 meters. Thanks to the low latency of 5G, this solution is perfect for small businesses who have multiple employees streaming or downloading at the same time. It is also particularly useful for businesses that don't have a fixed location, or students and house shares."
4G/5G Broadband Alternative
5G will bring a lot of things into being, but perhaps the coolest is the ability to move away from your traditional internet service provider. Whether you're with Sky, BT, or Virgin, chances are you've been paying through the nose for fast internet. I know I have, and it sucks – data and fast speeds should not be premium, not in 2020.
Well, this is where 5G hubs like the GigaCube come into play. As we move through 2020, and 5G becomes more widely-spread throughout the UK, devices like the GigaCube will grow in popularity as more and more people switch from traditional broadband connections to 5G for their home's internet requirements.
And the reason is price: 5G will be cheaper than wired-broadband. I mean, £50 a month for totally unlimited 5G is a pretty good deal; I pay way more than that for my Sky broadband, despite focussed attempts to get my bill reduced over the years. The only issue with 5G routers right now is that 5G doesn't cover the entirety of the UK. But that will all change in the coming months, as all major UK networks rollout 5G coverage.
And even if you don't have 5G, the GigaCube will still run on 4G. This means if you're in an area with patchy broadband but solid mobile data, you can make the switch to the GigaCube and get more consistent internet connections in your home. And when 5G comes, you'll get a MASSIVE speed boost.
Vodafone 5G GigaCube Specs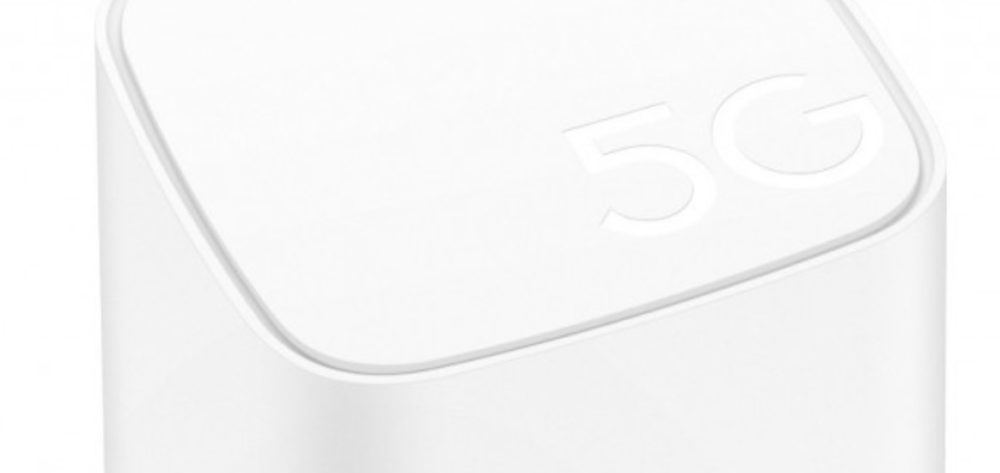 Pin
Network: 5G/LTE
Wi-Fi: 802.11 a/b/g/n/ac/ax; 802.11 n22*2 MIMO for 2.4GHz and 02.11ax4*4MIMO for 5GHz
Ethernet Ports: 2 x GE LAN (inc. 1 LAN/WAN)
Memory: 4GB NANDFlash/8GB DDR4
External antenna port: 2 x Ext. antenna ports (TS-9)
SIM port: 1 x nano USIM card slot
Device model: Huawei 5G CPE Pro (H112-370)
Dimensions: 99mm x 107mm x 215mm
As you can see from the specs above, the Vodafone 5G GigaCube is proper portable. It also packs in plenty of memory and the latest Wi-Fi standards for ultra-speedy, consistent connections. The entire thing is completely wireless as well.
Vodafone 5G GigaCube vs Sky Broadband
I have been paying Sky almost £90 a month for the past two years, mostly for fast internet. I never watch TV; it's always Netflix of Amazon Prime Video. For this reason, I'm essentially paying for a service I do not use just for access to fast internet.
With the Vodafone 5G GigaCube, however, I could pay £50 a month for faster data connections on 5G around my home. I could connect ALL my home's gear to it and, because it is unlimited, never have to worry about surcharges for using too much data.
And in case you didn't know: 5G is faster than your home broadband – much faster! And if it's cheaper than going with something like the Vodafone 5G GigaCube over your current ISP – whether BT or Sky – is a total no-brainer!
Needless to say, I am very interested in the Vodafone 5G GigaCube. Why would you pay an ISP like Sky almost £100 a month for internet, when you can get unlimited 5G for half the price? Plus, Vodafone won't MAKE you subscribe to a bunch of useless channels you never watch.
OK… So Far, So Good. Are There Any Vodafone 5G GigaCube Problems?
On the surface, none that immediately spring to mind; Vodafone is offering 5G across a variety of plans, including unlimited, so this is all good. The Vodafone 5G GigaCube device itself is small and compact and would easily fit anywhere in your home. It has a good range (90 meters), and you can connect up to 64 devices to it.
The ONLY issue right now is to do with the availability of 5G connectivity in the UK; it's early doors, basically, so coverage for 5G does not cover the entire country. As of July 2019, 5G is available in most major cities but has yet to make its way out to the greener areas of the country.
Where is 5G Available In The UK Now?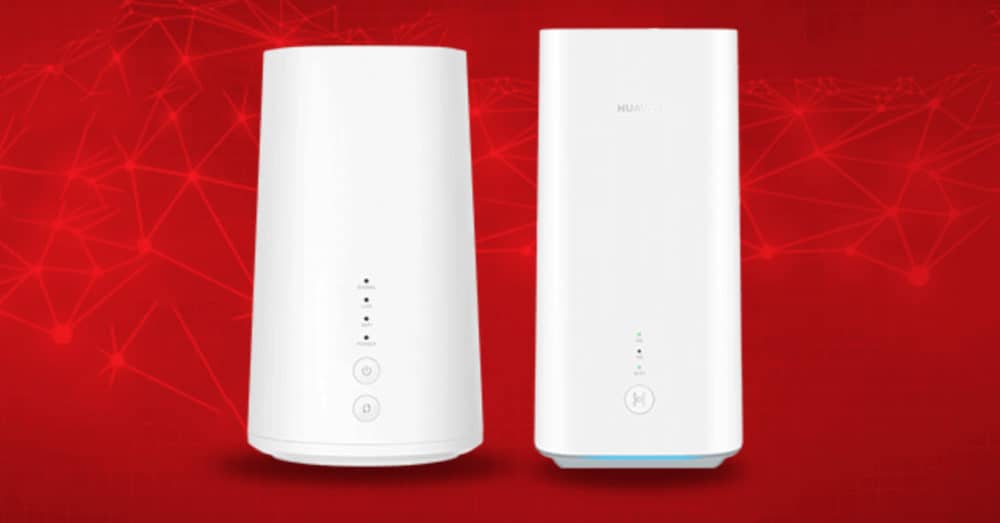 Vodafone 5G launched in seven UK cities this summer. Find our 5G Vodafone network in Glasgow, London, Manchester, Liverpool, Birmingham, Cardiff, and Bristol. 5G will arrive in Birkenhead, Blackpool, Bournemouth, Guildford, Newbury, Portsmouth, Plymouth, Reading, Southampton, Stoke-on-Trent, Warrington, and Wolverhampton later this year.
Bottom line? If you're in either Glasgow, London, Manchester, Liverpool, Birmingham, Cardiff or Bristol and, like me, you're sick of paying ISPs an ungodly amount of money for fast internet, I would 100% recommend you check it out – unlimited 5G data for £50 is a bloody outstanding offer!