Yes, Google's Pixel 7a is Totally Worth Buying – Here's Why…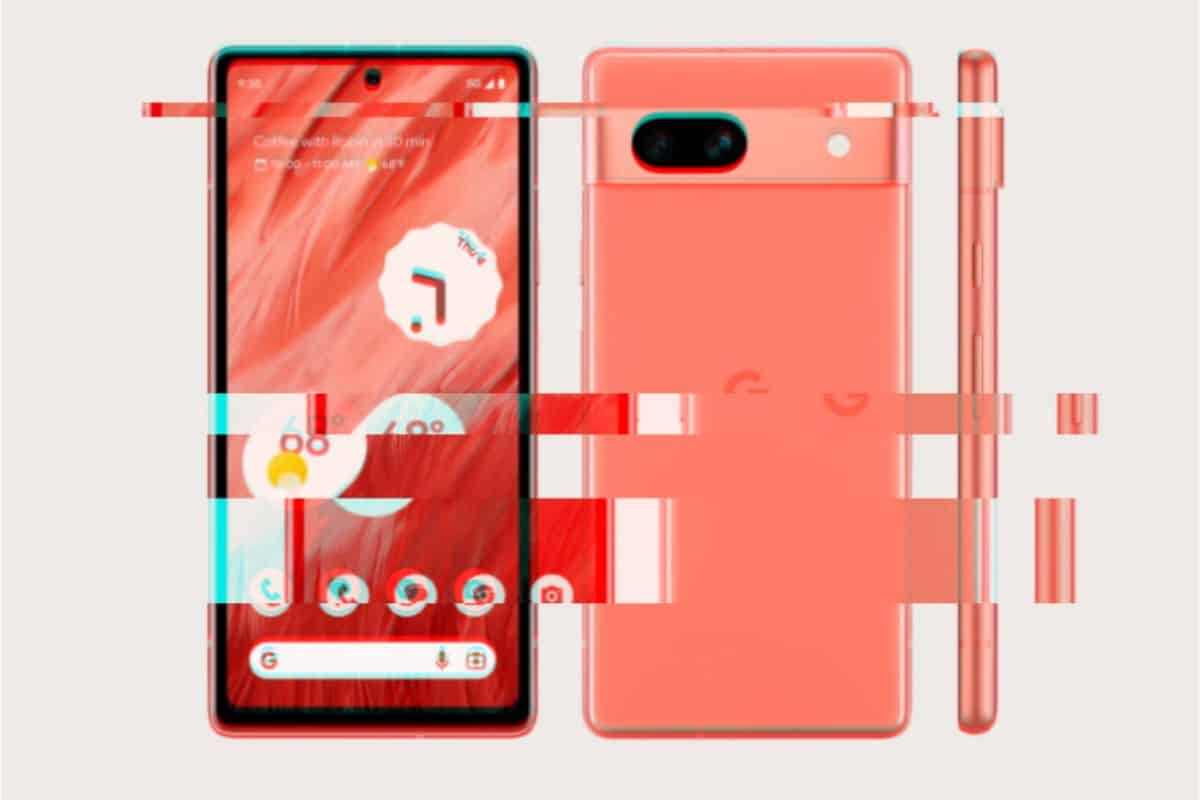 Google's Pixel 7a is now official, sporting a very appealing price tag of $499 and a brand new 64MP camera. This makes it a compelling proposition.
---
The Pixel 7 and Pixel 7 Pro have been on the market for some time now, and both phones – even the high-end model, the Pro – are very competitively priced compared to Apple's iPhone 14 Pro and Samsung's Galaxy S23 Ultra.
But with the launch of the Pixel 7a, Android fans have another option to consider in Google's 2023 Pixel lineup. And I'd argue, for most people, the Pixel 7a is the phone to opt for in 2023. The reason? It's threefold, really – and the case is incredibly strong.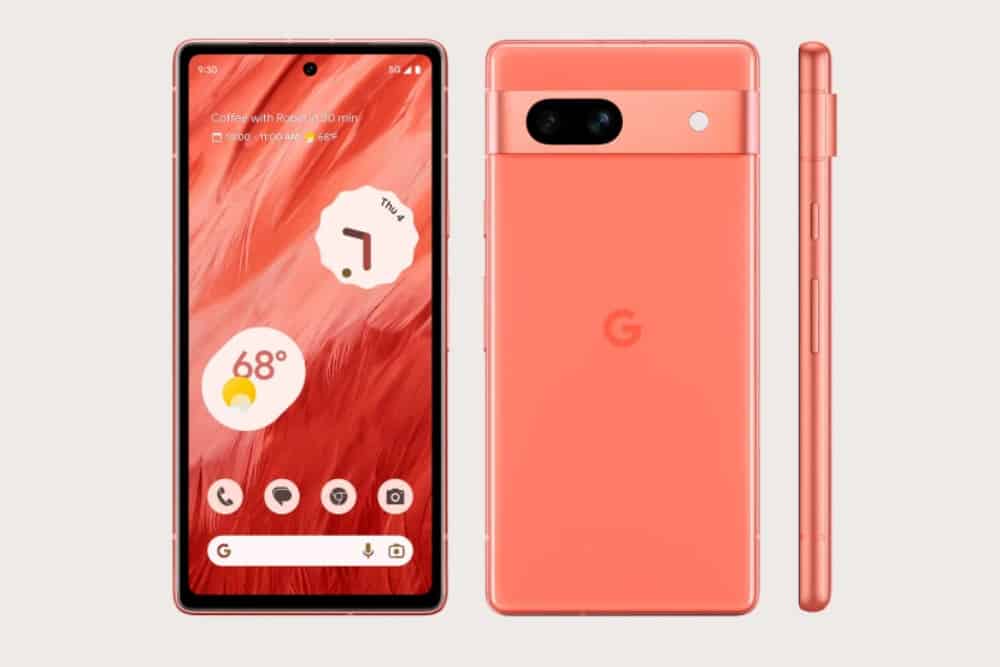 Let's examine what makes the Pixel 7a such a good value smartphone and why, regardless of what phone you're currently using, it's likely well worth upgrading to when the time comes.
Pixel 7a Specs
Specification
Google Pixel 7a
Dimensions
152 x 72.9 x 9 mm
Weight
192.7g
Build
Glass front, Glass back & Aluminium frame
SIM
Nano-SIM, eSIM
IP rating
IP67
Display size
6.1 inches
Display type
OLED
Resolution
1080 x 2400 pixels
Refresh rate
90Hz
Display Certifications
–
Peak Brightness
1300 nits
Protection
Corning Gorilla Glass 3
Processor
Google Tensor G2
CPU
Octa-core
(2×2.85 GHz Cortex-X1 & 2×2.35 GHz Cortex-A78 & 4×1.80 GHz Cortex-A55)
GPU
Mali-G710 MP7
RAM
8GB
Storage
128GB
Main camera
64MP, ƒ/1.89, 1/1.73″
Ultra-wide camera
13MP, f/2.2, 120°
Selfie camera
13 MP, ƒ/2.2
Battery capacity
4300 mAh
Charging speed
18W
Operating system
Android 13
Price
$499
Why You Should Buy The Pixel 7a
It Runs Google's Tensor G2 Chipset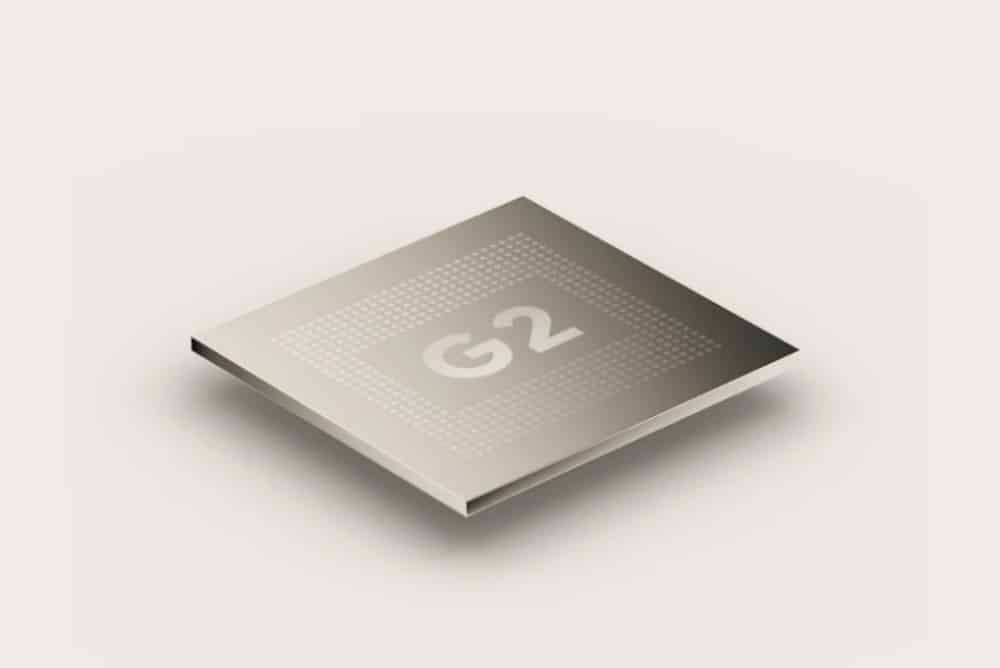 Like Apple, Google now produces its own chipsets, known as Tensor. Now in its second generation, Tensor – formally known as the Tensor G2 CPU – has made substantial strides from its first iteration.
Google's Tensor G2 chipset is smarter, more powerful, and it includes numerous features that make using your Pixel phone significantly more useful. I'm talking about things like the Photo Unblur tool, real-time translation and transcription, and call management tools, to name just a few.
Having this level of utility and improved performance on a phone that costs as little as Google's Pixel 7a creates a very compelling case for choosing this phone over, say, Google's more expensive Pixel 7 Pro or the entry-level Samsung Galaxy S23. Or, even Apple's iPhone 14.
If finances are tight for you in 2023 but you don't want to compromise on performance and overall features, the Pixel 7a could be the phone you've been waiting for. It will receive three major Android updates too, along with four years' worth of security patches. And if that wasn't enticing enough, you'll be first in line when new builds of Android are released.
It Has The Pixel 7's 64MP Camera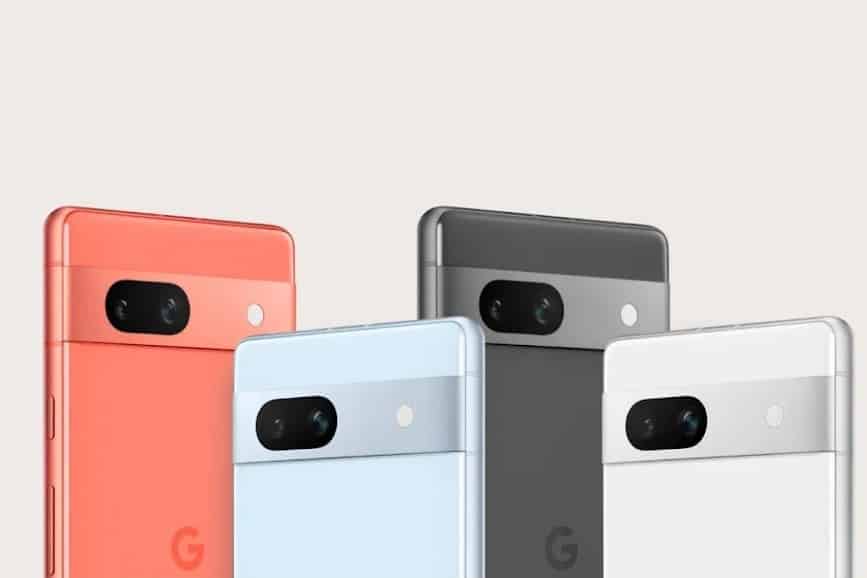 Google's Pixel A cameras have always been reliable, but they lack the sophistication and overall capabilities you get on more expensive Android phones, as well as Apple's iPhone. The Pixel 6a's camera was respectable, especially considering the price point. However, the Pixel 7a elevates things considerably in this regard.
The Pixel 7a utilizes Google's new 64MP sensor; this is its main sensor and it is borrowed from the Pixel 7 and Pixel 7 Pro. Now, more megapixels don't always translate into better photos, but what they do is enhance possibilities for things like pixel-binning and allow for more details to be captured with each shot.
Combine Google's superb machine learning algorithms with the Pixel 7a's 13MP ultrawide lens, and you're looking at an impressive camera system. Is it as good as the Pixel 7 Pro's? No. But it is a significant improvement on the Pixel 6a's camera module, and I'd wager it'll be able to hold its own against phones like the iPhone 13 and Galaxy S23.
It Has A 90Hz Display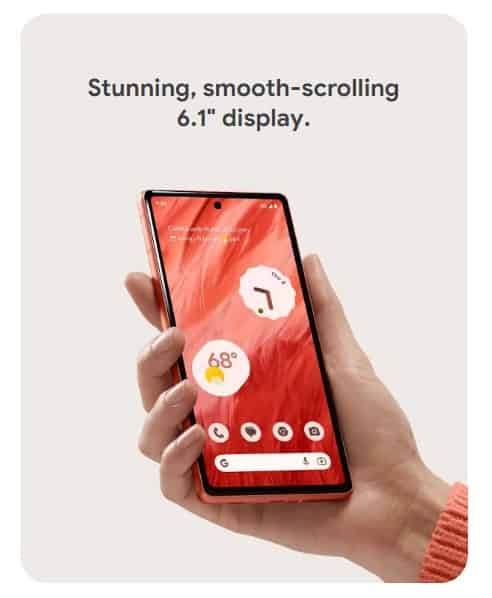 For a long time, Google has been reluctant to introduce 120Hz displays to its Pixel A phones. The Pixel 6a used a 90Hz display which, for the most part, is satisfactory, but it starts to look dated when you realize there are phones with similar price tags that do come with 120Hz screens – like the Samsung Galaxy A54.
The inclusion of a high refresh rate display on the Pixel 7a isn't a massive change, but it does make the phone more appealing to a broader demographic of users. For instance, if I were using a Samsung Galaxy S22, which, of course, has a 120Hz display, and the Pixel 7a debuted with one, and I was looking to save some cash in 2023, I'd be more likely to choose the Pixel 7a over, say, Samsung's Galaxy A54.
Pixel 7a uses a 90Hz display, a step up from the 60Hz panel of Pixel 6a, a 6.1-inch OLED panel with a resolution of 1080 x 2400 and an aspect ratio of 20:9. It uses Corning Gorilla Glass 3 protection, not the latest Victus we saw with Pixel 7.
The Pixel 7a Finally Has Wireless Charging
Apple, Google, and to an extent Samsung, have yet to really embrace the idea of super-fast charging speeds – both wired and wireless. And for the longest time, wireless charging has been absent on Google's Pixel A phones.
With the Pixel 7a, Google has finally added wireless charging. While this isn't a deal-breaker, it is definitely a useful feature to have on a smartphone. You will, of course, need some kind of wireless charging platform to utilize this, but these are now very affordable.
Things To Keep In Mind
Battery Life
Google hasn't increased the size of the Pixel 7a's battery; it remains the same size as the Pixel 6a's, and this is concerning for one very specific reason: the Pixel 6a's battery life was disappointing.
Is this a cause for concern? Possibly. But the Pixel 7a does run Google's more efficient Tensor G2 chip, which could help enhance the overall battery performance of the Pixel 7a.
The only question is, by how much? To be competitive amongst the likes of Samsung's Galaxy A54 and Apple's iPhone 14, Google would need to boost the Pixel 7a's battery performance by as much as 30%, and I do not see the Tensor G2 chip bringing this much additional efficiency to the phone.
Longevity
I've bought and used every single Pixel phone Google has released, and all of them, with the exception of the Pixel 7 Pro, which I am currently using, have malfunctioned after 12-18 months. The specifics of how they broke varies by phone – some just stopped charging, on other models, the screen failed.
Google seems to have addressed some of the quality control issues that affected its earlier Pixel phones, but whenever I buy a new Pixel phone, I'm always anxious about its longevity. Usually, it isn't particularly long, especially when compared to phones from Apple or Samsung.
Bugs & Issues
Another problem Google has with its Pixel phones relates to software bugs and issues. Nearly every Pixel phone released to date has had at least one major software bug and/or issue. Software issues aren't exclusive to Google, of course, but it does seem to have more than its fair share compared to Apple and Samsung.
This has always struck me as odd too; Google creates and designs both the phone and the software, so you'd expect its Pixel phones – like Apple's iPhone – to have virtually seamless performance, especially when compared to phones from its hardware partners like Xiaomi, Samsung, and OnePlus.
But it doesn't, and out of all the Android phones I've used over the years, now easily into the low triple digits, it is Google's Pixel phones that have tended to be the most problematic when it comes to software. Again, the Pixel 7 seems to be doing better
Best Pixel 7a Deals
For a limited period, there are a selection of hugely tempting offers around for the Pixel 7a. Here's the best we've seen so far…