Samsung Galaxy Note 10 Plus Review – The iPhone 11 Killer?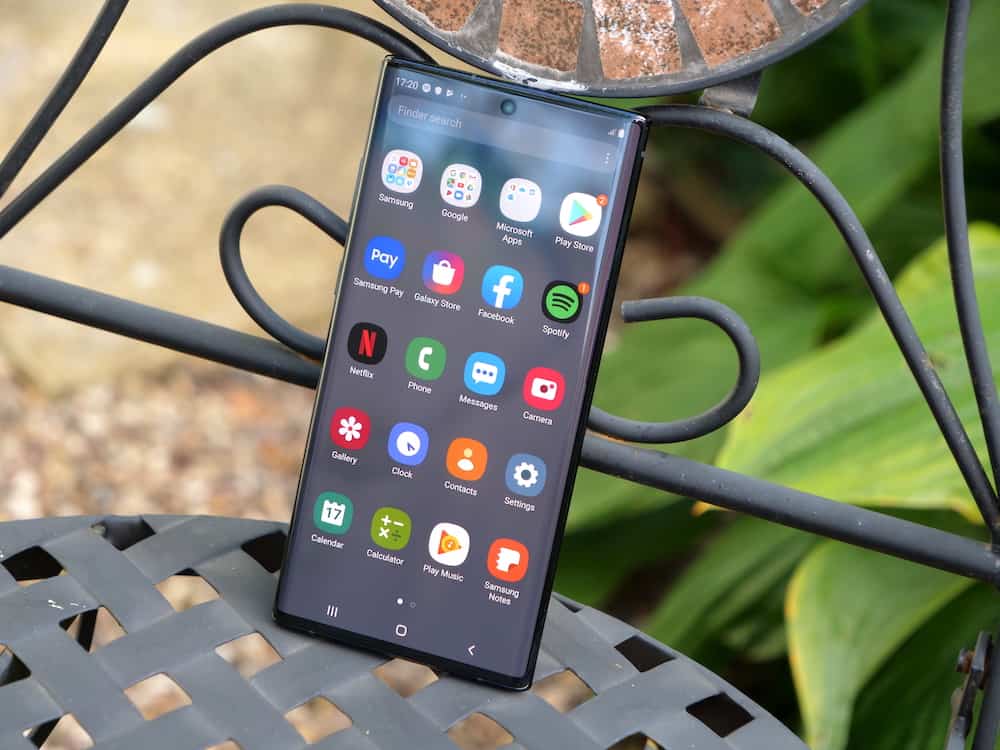 The Note series has always occupied an odd place in Samsung's lineup, but that's even truer today when standard phones – like the Galaxy S10 – are offering what would have been considered 'phablet' dimensions a few years back. Nonetheless, the Korean firm has stuck with the Note brand and there's clearly a loyal fan base that consistently chooses this model over the 'flagship' Galaxy S family. Does this year's model repay that faith, or has the Note line finally come to the end of the road? Let's find out…
Samsung Galaxy Note 10 Plus Review: Design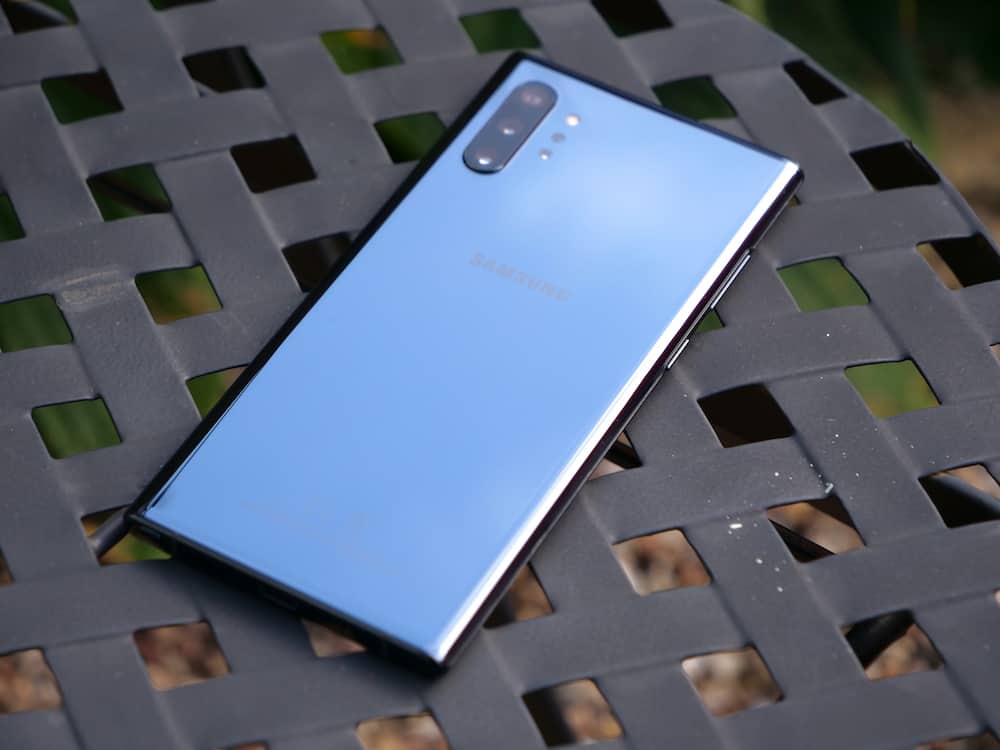 Pin
2019 marks the first year that Samsung has launched not one but two models of the Note, just like it (and almost every other firm) does with its flagship devices. We're reviewing the Galaxy Note 10 Plus here, which has a bigger screen and more cameras on the back. It's also larger – as you might expect – and feels a lot bigger than other smartphones on the market. While it's certainly true that most phones are 'big screen' handsets these days, the Note 10 Plus feels massive. Whether or not that's a good thing depends on your personal preference (and the size of your hands).
Samsung has made a concerted effort to ensure that the Note 10 Plus looks a lot different to the Galaxy S10. The top and bottom edges look 'flat' while the sides are neatly rounded; it's a great look and one we're fans of, plus it makes the phone comfortable to use, too. The back of the device is, as you might expect, made from glass; we reviewed the 'Aura Black' version but if you're a fan of glitzy devices then the 'Aura Colour' version is a better bet; the way it catches the light is truly stunning.
Also on the back, you'll find an array of cameras. There's a wide-angle snapper, telephoto lens, and a third 'ultrawide' sensor. There's also a depth sensor as well, which is used when shooting fancy portrait effects. Aside from the Samsung logo, the rest of the phone's rear is pretty featureless.
Samsung has ditched the dedicated Bixby button on the Note 10 Plus, but it has also moved the volume and power buttons to the left-hand edge – the opposite side to where most companies place them. This takes some getting used to, but it's not the end of the world. The right-hand edge is totally button-free – the SIM card tray is located on the top of the phone, you see. The bottom edge has the USB-C port and second speaker (the other is the earpiece), but no 3.5mm headphone socket – that's gone now, but Samsung does at least bundle some AKG-tuned USB-C headphones in the box.
The body is water and dust resistant, with an iP68 rating.
Samsung Galaxy Note 10 Plus Review: Display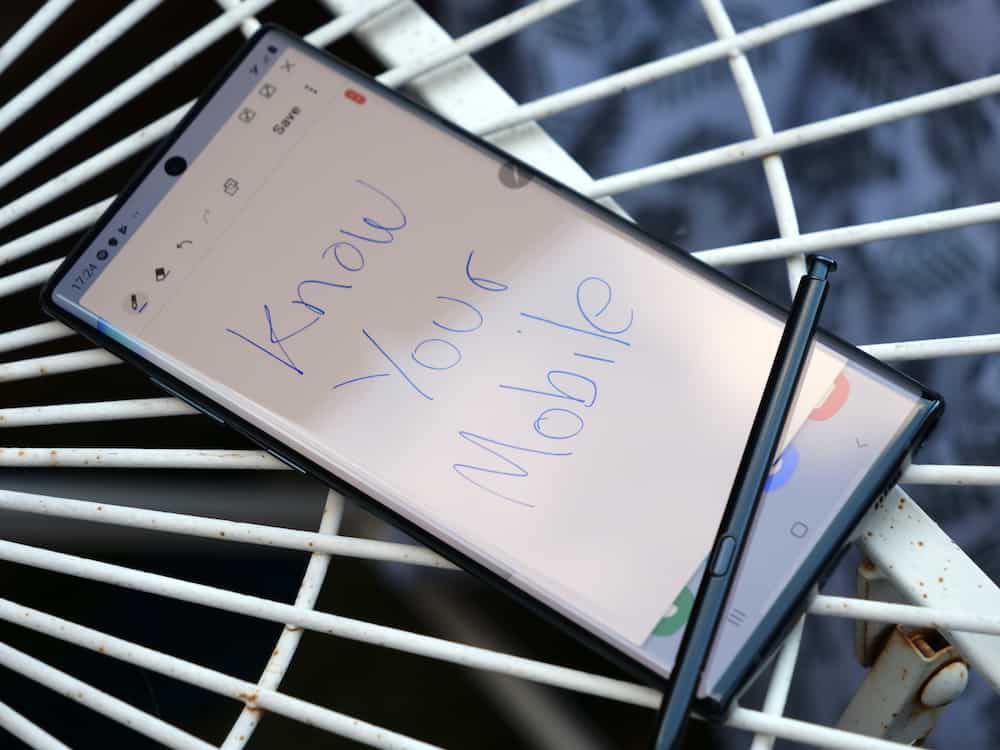 Pin
The star of the show is unquestionably the Note 10 Plus' mammoth 6.8-inch Dynamic AMOLED screen, which boasts a resolution of 3040 x 1440 pixels and carries HDR10+ certification. We're accustomed to AMOLED panels delivering amazing contrast and color, but even we weren't prepared for the screen on this phone. It really is stunning, not just in impact but in detail as well; we're not normally fans of insane pixel counts on smartphone panels but it really does pay to have such a high resolution across a screen which is almost 7-inches from corner to corner.
The Galaxy S10's in-screen camera was a little distracting for some but things are much improved on the Note 10 Plus, which uses a single lens, situated in the upper-middle of the screen. It might sound annoying but when you're watching movies, you soon learn to ignore the camera and mentally 'zone' it out of your vision.
Samsung has mastered the art of the in-screen fingerprint scanner now, and the one included here is excellent. While it's still not quite as fast as a traditional scanner, it's still pretty swift – not to mention highly accurate.
While the display is wonderful, it's a shame that Samsung wasn't able to include a better refresh rate – especially as rivals like OnePlus are factoring this into their latest devices. Sure, everything moves as smooth as butter, but a higher refresh rate makes everything seem that little bit silkier.
Samsung Galaxy Note 10 Plus Review: Software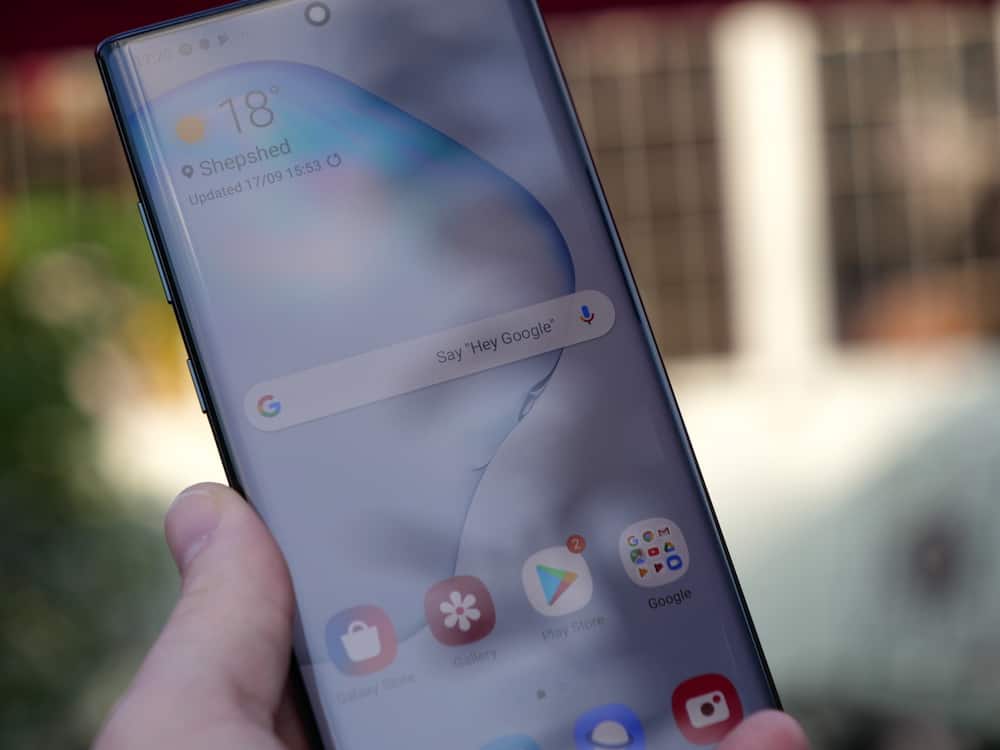 Pin
With the latest version of Android on-board, the Note 10 Plus benefits from all of Google's new ideas and features – and it helps that Samsung's custom UI skin is one of its best yet, even if the app icons are a little bland and simple. Navigating around the interface is a hassle-free affair, and Samsung has kindly placed several helpful links and hints within the menu structure, which means newcomers won't get too befuddled.
The only issue – and we mention this whenever we review a Samsung device – is the presence of needless bloatware apps. Samsung includes the full suite of Google apps but also pre-loads its own variants, such as the Galaxy App Store, which requires you to sign in to a Samsung account to access it. We much prefer simply signing into our Google account and leaving it at that; having to run two different accounts on the same device is confusing and pointless. We can understand why Samsung does this – it wants to make money out of you by asking you to download apps – but it's tiresome, and it needs to stop. Samsung could do with taking a leaf out of OnePlus' book if you ask us.
The S-Pen is the Note line's hidden weapon, and allows you to do stuff like doddle notes directly onto the screen (which can then be turned into real notes in your word processing app of choice) or use as a remote shutter for the phone's camera, when you want to be in the shot yourself. 'Air Actions' are gestures you can perform with the S-Pen; a nice enough feature but not one that works well enough for us to consider using all of the time. AR Doodles are the same story, really; you can draw 3D objects onto people (like a pair of glasses, for example) and they 'stick' to that person's face. It's a neat party trick – and there's obvious room for amusing content – but it's one of those things that you'll rarely return to on a regular basis.
Nonetheless, the S-Pen is still a neat addition that no other smartphone can offer right now, and if you're already a fan of the Note line then chances are you love it. That massive screen is the perfect canvas for the S-Pen, too.
Samsung Galaxy Note 10 Plus Review: Performance & Battery Life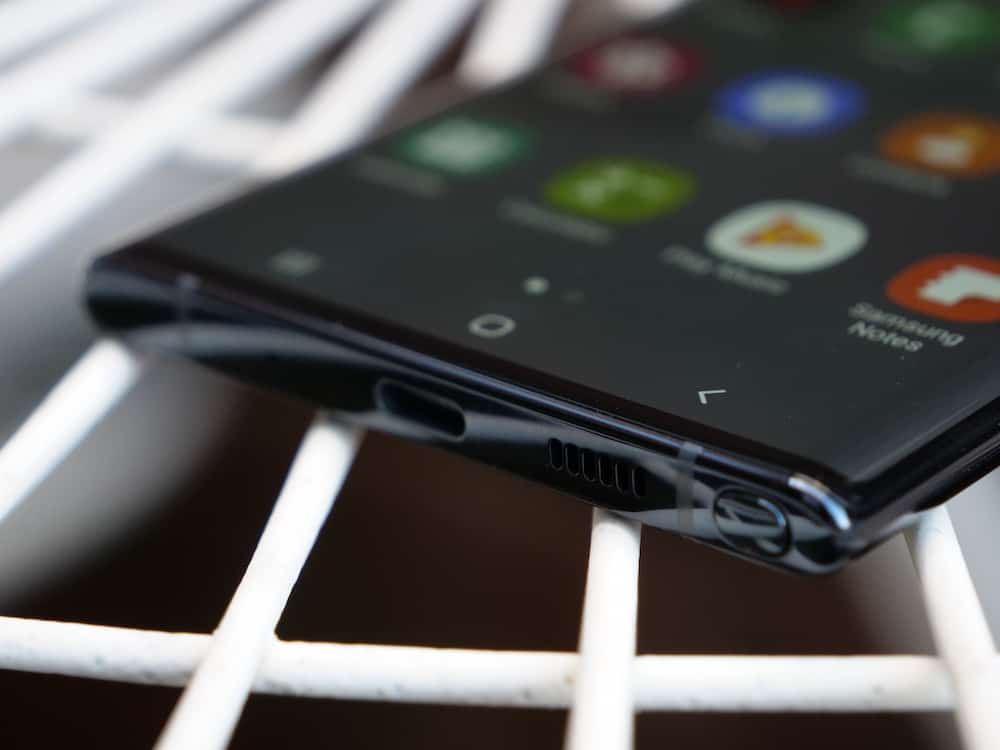 Pin
Rocking a Qualcomm Snapdragon 855 processor and a staggering 12GB of RAM, the Note 10 Plus is a serious flagship device and no mistake (the standard Note 10 has to make do with 'just' 8GB of RAM).
Simply put, the Note 10 Plus is a cutting-edge smartphone in terms of processing power. During our review, it didn't break a sweat once, no matter what kind of task we threw at it. While its benchmarks are in a similar range to other new devices out there, the Note 10 Plus just feels so much more powerful for some reason – perhaps it's that massive screen that gives that impression. Sure, we'd like to have seen a more recent processor – the 855 is in a lot of phones right now – but it's clear that this monstrously powerful handset that will tide you over for some time yet.
Of course, a powerful phone needs plenty of juice, and Samsung has stuck a gigantic 4,300 mAh battery inside the Note 10 Plus. That's not quite as large as the 4,500mAh cell inside the Galaxy S10 5G, but it's still pretty impressive – and (most importantly) ensures you'll get a full day of use from a single charge.
Speaking of charging, using the bundled power block it's possible to fast-charge from zero percent to around 40% in around 20 minutes. Wireless charging is included, and you can use the Note 10 Plus to charge other wireless-ready devices, like another phone, for example.
Camera
Samsung has joined the race to put as many lenses as possible on its phones, and the Note 10 Plus has three main snappers as well as a 'DepthVision' sensor. The main camera is a Super Speed Dual Pixel 12-megapixel snapper, and this works alongside an Ultra Wide 16-megapixel lens and an Ultra-Wide 12-megapixel snapper.
In general, the Note 10 Plus is a respectable piece of photographic equipment. It captures plenty of detail, is quick to focus and shoot and reproduces color brilliantly. In a wide range of situations with a wide range of subjects, it never let us down. Video recording is also superb, with smooth, stable footage and great detail. We also love having the ultra-wide options when shooting – it's taken a while, but hardware makers are finally waking up to the potential of ultra-wide sensors on their phones, and the Note 10 Plus really is at the front of the pack in this regard.
However, while Samsung has done a lot to bring its phone closer to the photographic perfection of the Pixel line, it still isn't quite there. Despite boasting a dedicated depth sensor, some of the bokeh effects look noticeably worse than they do on Google's single-sensor Pixel 3 and Pixel 3a. Background objects are blurred but also look a little compressed, and colors aren't great. Granted, this is usually limited to indoor locations where light isn't in abundance, but it's still annoying that a phone with three cameras (and a depth sensor) is out-gunned by a phone with a single, solitary snapper.
It's the same story for the Note 10 Plus' Night Mode shooting feature; yes, it's a big step up from what Samsung has done before, but it's still clearly inferior to what the Pixel 3 is capable of. Google's AI and software smarts are paying off big time here, and it would seem that its rivals – with the possible exception of Huawei – are struggling to keep up, even when they throw loads of hardware at the problem.
Photo samples are included below.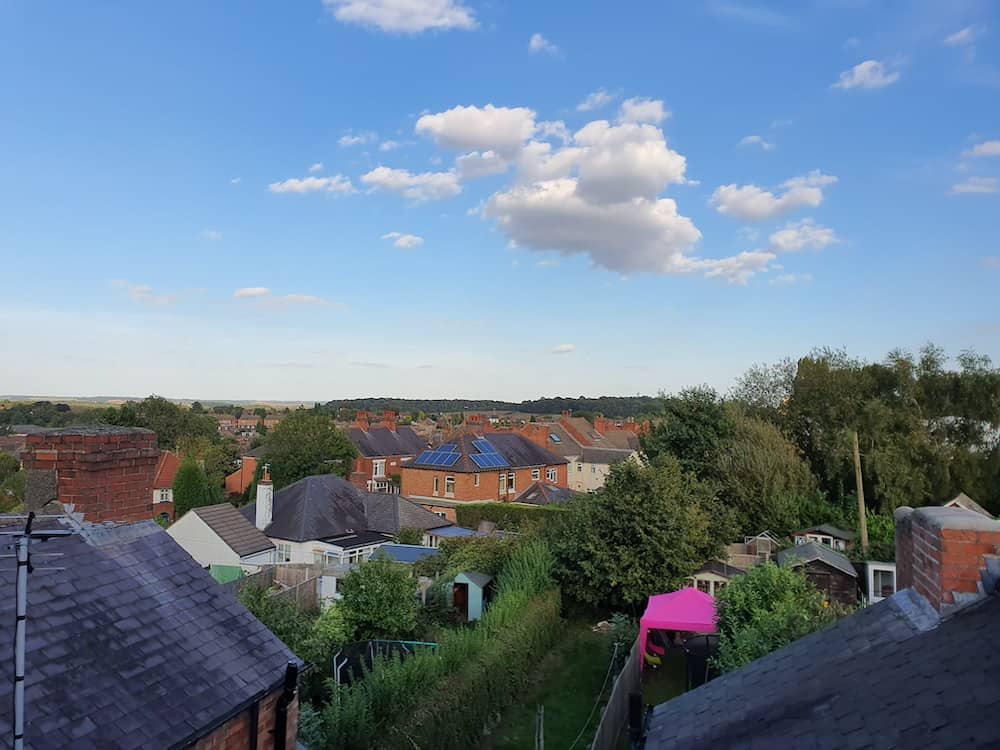 Pin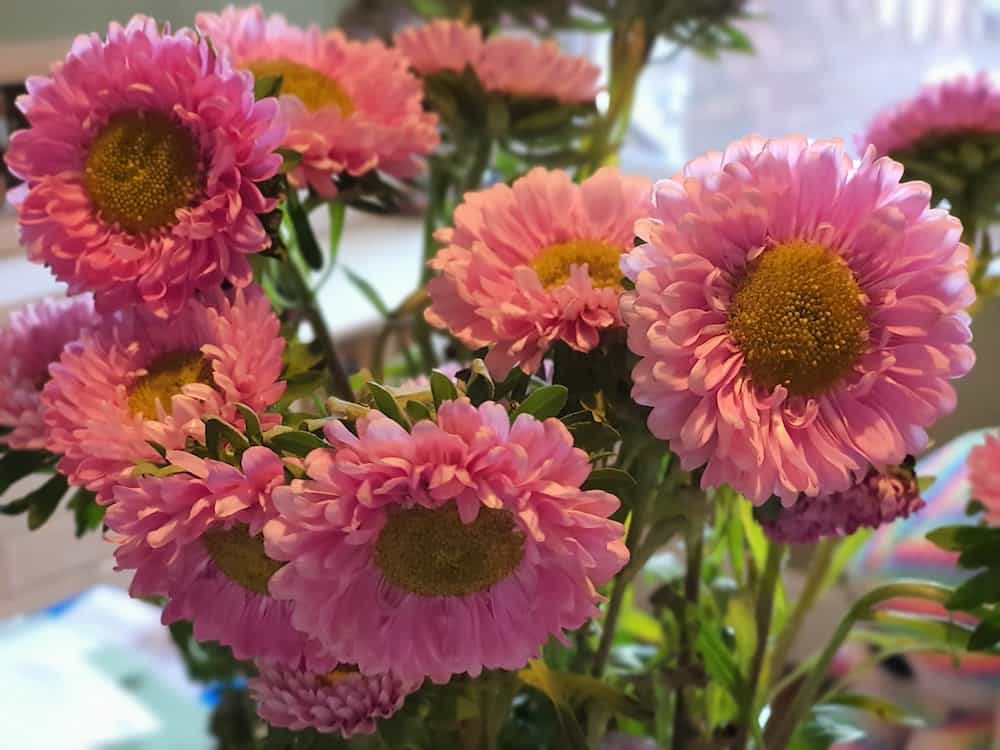 Pin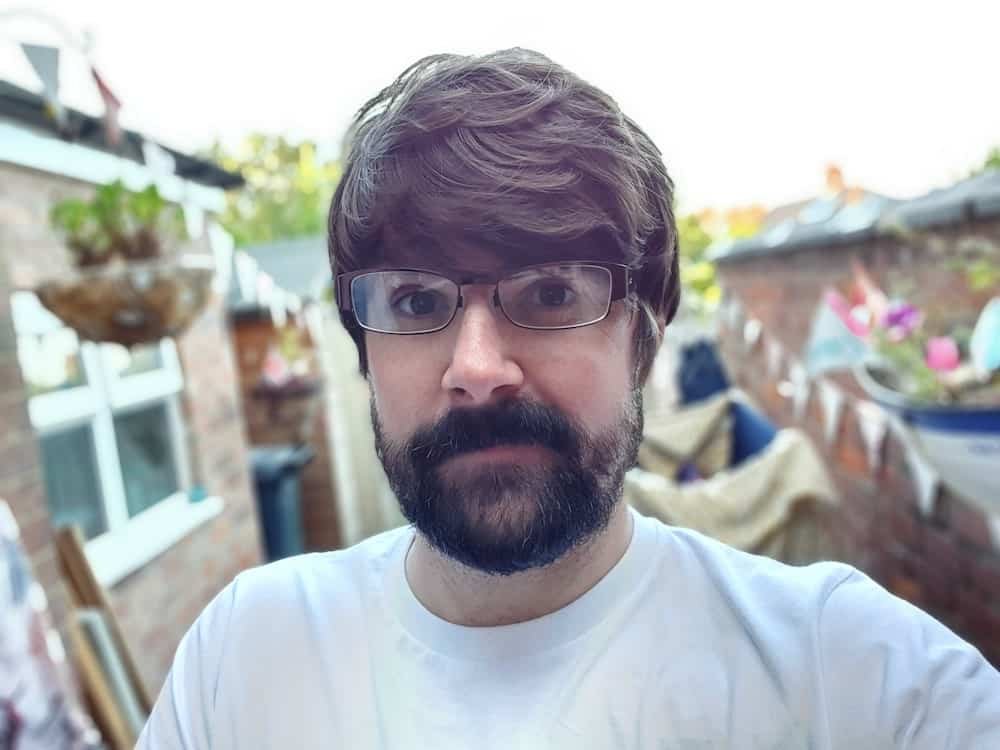 Pin
Samsung Galaxy Note 10 Models – A Quick Comparison
[ninja_tables id="93159″]
Samsung Galaxy Note 10 Plus Review: Verdict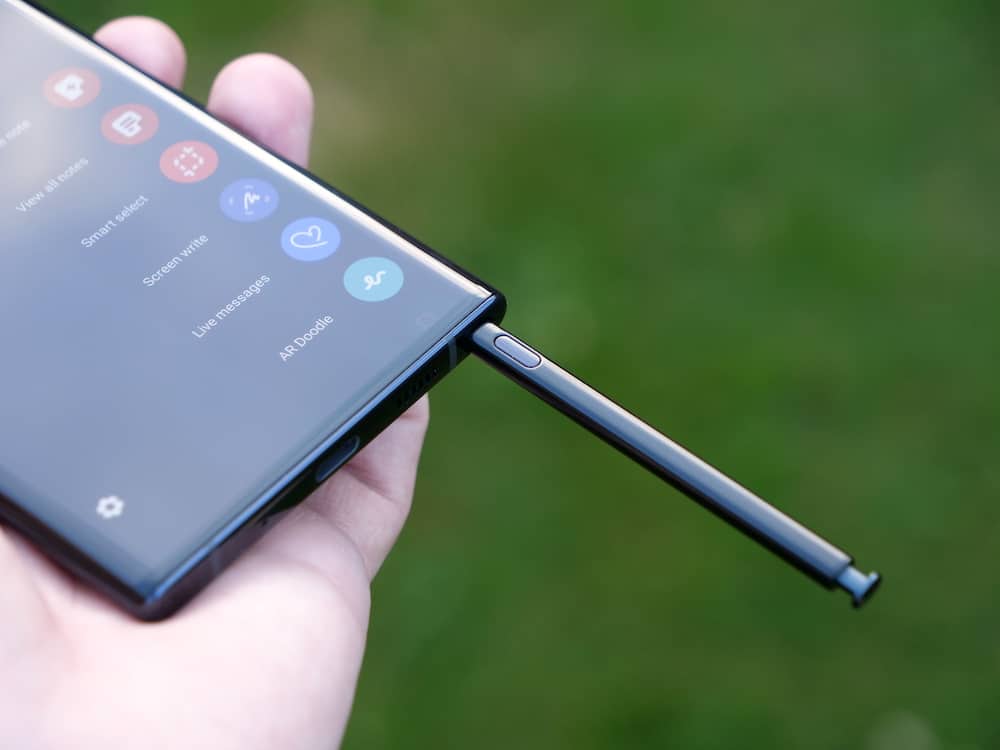 Pin
[ninja_tables id="93166″]
Every year, we feel like we're going to finally form the opinion that yes, the Galaxy Note 10 is one flagship too many for Samsung, and we should all ignore it in favor of the Galaxy S line. And every year, we're usually confounded by the fact that the Note 10 Plus turns out to be amazing and very much its own thing; sure, having a large screen isn't as unique as it once was and the S-Pen – while excellent – gets more and more gimmicky as time goes on – but that doesn't change the fact that the Note 10 Plus is a seriously capable piece of hardware which combines amazing looks with powerful internals and excellent software. If the camera offering had been better then we'd have awarded this a perfect score.
Thanks to Mobile Fun for supplying the Galaxy Note 10 Plus used in this review.