OPPO Find N2: Everything You Need To Know…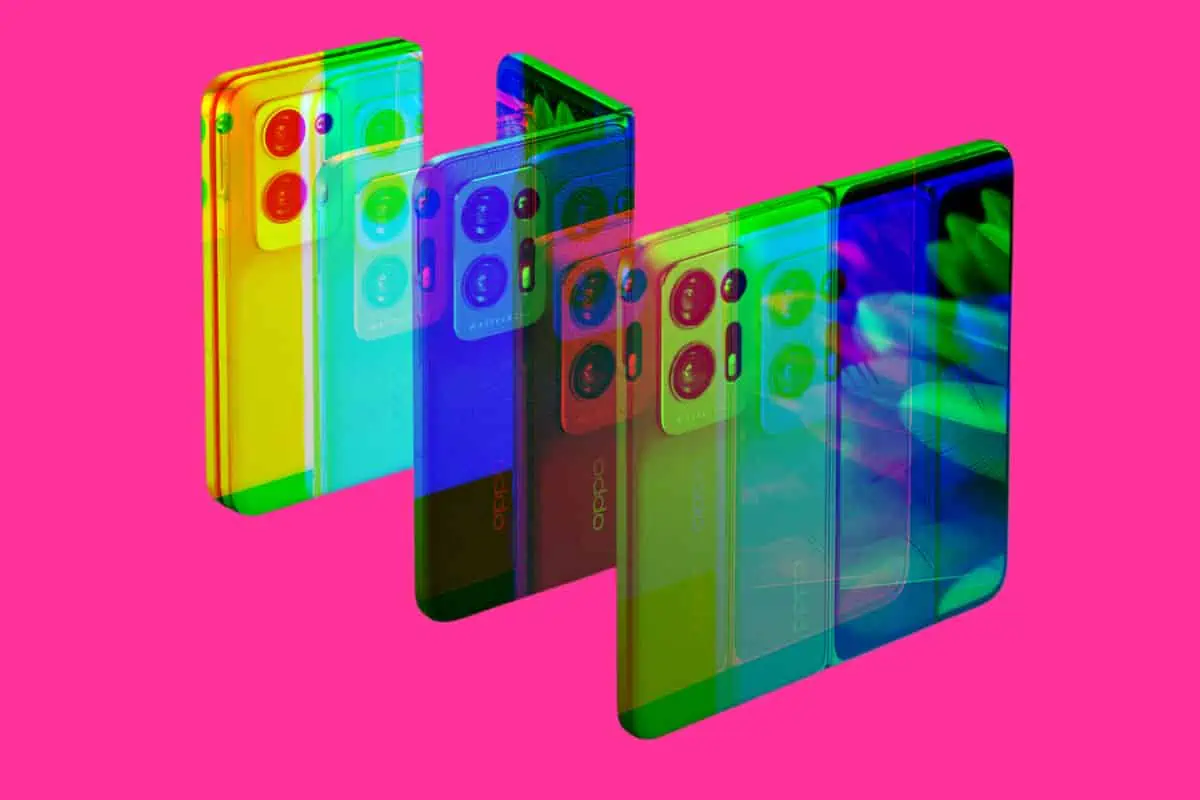 Here's everything you need to know about the OPPO Find N2, including its specs, release date and availability, its software, and whether or not it's actually any good…
---
The OPPO Find N2 is a masterclass in design and engineering. As foldables go, it is perhaps one of the best iterations of this design we've seen so far even when compared to the niche's long-standing veteran brand, Samsung.
But there are some caveats that all would-be users need to be aware of. The first and most important is that, at least at the time of writing, the OPPO Find N2 is not available outside of China. You can import one, of course, but this comes with its own set if unique problems.
The phone is still very impressive, achieving most of what Samsung failed to do in with the first few iterations of its Z Fold phones: make the foldable concept actually work and look good doing it.
Here's everything you need to know about the OPPO Find N2, including its specs, its camera system, its software, and how its design works in practice…
OPPO Find N2 Overview
---
Design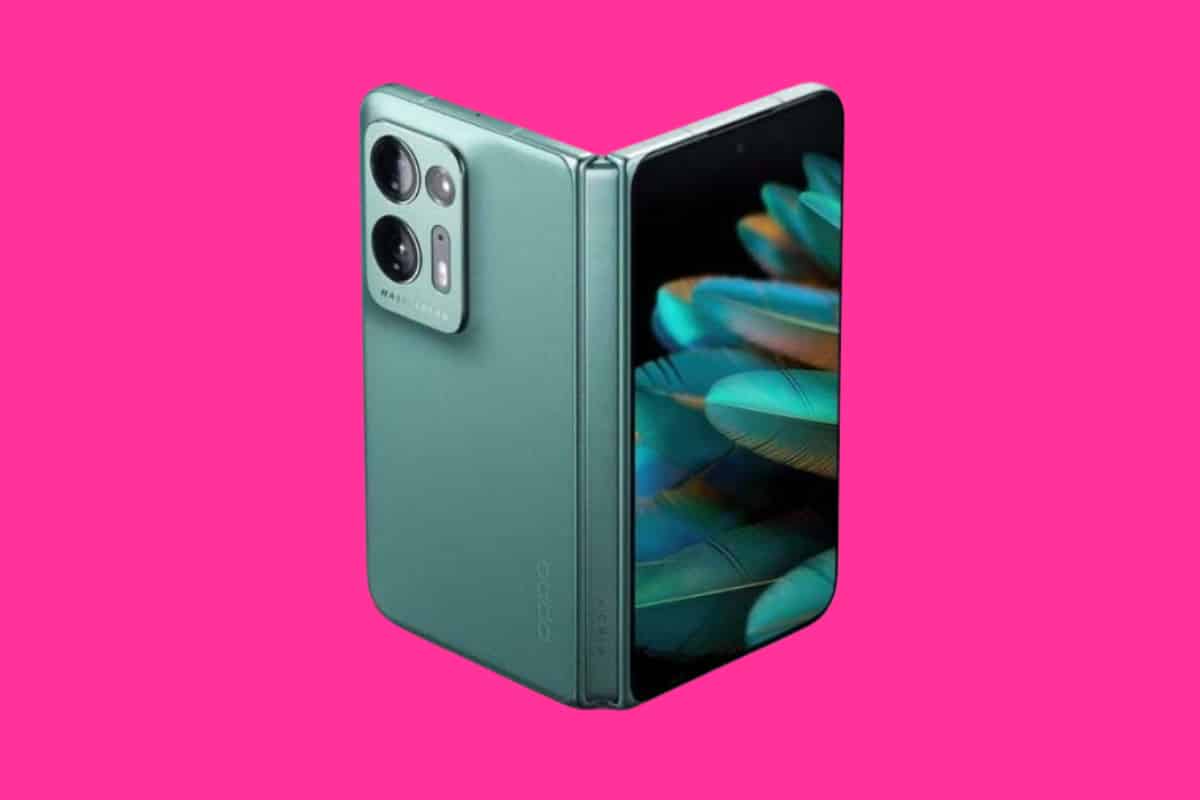 The Oppo Find N2 beautifully combines good looks with practicality, showcasing Oppo's careful design approach. The design focuses on an improved flexion hinge, making the phone's folding smoother and more precise. Fewer hinge parts make the phone lighter, enhancing the joy of holding this phone.
With dimensions of 132.2 x 140.5 x 7.4 mm when open, and 132.2 x 72.6 x 14.6 mm when folded, this smartphone is compact and easy to handle. The placement of the volume control above the power button creates a clean side profile.
The Oppo Find N2 uses quality materials. The matte aluminum frame feels premium, while the black vegan leather option adds elegance. With Gorilla Glass Victus protecting the front and back glass, or an eco-friendly leather back option, this phone is designed to resist daily wear and tear.
Specifications
Type
Details
SCREEN
Exterior: 5.54-inch, 120 Hz, 2120×1080
Interior: 7.1-inch, 120 Hz, 1920×1792
OS
Android 13
CPU
Qualcomm Snapdragon 8+ Gen 1
RAM
12GB
STORAGE
256GB
NETWORKING
Wi-Fi 6, Bluetooth 5.3, GPS, NFC
PORTS
USB Type-C
CAMERA
50 MP main camera, 32 MP 2x telephoto, 48 MP wide-angle, 32 MP front
SIZE
Unfolded: 132.2 × 140.5 × 7.4 mm
Folded: 132.2 × 72.6 × 14.6 mm
WEIGHT
233 g
BATTERY
4520 mAh, 67 W charging
STARTING PRICE
~$1,137 (8,000 CNY)
OTHER PERKS
Side fingerprint reader
The Oppo Find N2 comes with screens that offer stunning visuals. The cover screen follows the golden ratio design principle, presenting a 17.7 by 9 aspect ratio that expands to a 7.1-inch tablet screen when unfolded. With a 120Hz refresh rate, both screens deliver a smooth and immersive experience.
The main 7.1-inch Foldable LTPO AMOLED screen offers HDR10+ support, a brightness of up to 1550 nits, and a resolution of 1792 x 1920 pixels, offering bright and vivid visuals.
The cover display is a 5.54-inch AMOLED screen, with a 120Hz refresh rate and a resolution of 1080 x 2120 pixels. It has a maximum brightness of 1350 nits, making every notification and interaction clear, even under bright sunlight.
Camera
The Oppo Find N2 features a triple-lens setup: a 50 MP wide lens, a 32 MP telephoto lens, and a 48 MP ultra-wide lens. Coupled with the high-quality IMX 890 sensor, multi-directional PDAF and OIS, this phone represents one of the better examples of camera modules done right on foldable phones.
Oppo's partnership with photography giant Hasselblad adds professional features such as a unique Pro mode and a retro x-pan photo mode. Oppo's Marry silicon X MPU boosts the camera's capabilities, enhancing low-light performance, dynamic range, and image details. And the end result is very, very impressive.
The OPPO Find N2 features a 50-megapixel main camera, a 48-megapixel ultrawide unit, and a 32-megapixel telephoto camera. The camera performance was really good, when the main camera is concerned. I managed to get really nice images that look quite realistic. They did not look overprocessed, or underexposed. The sharpening never felt too aggressive, and the camera even did a good job with exposure and HDR images. It's a shame it's winter here, so I didn't really get a chance to shoot some sunsets with the device.

Android Headlines
Performance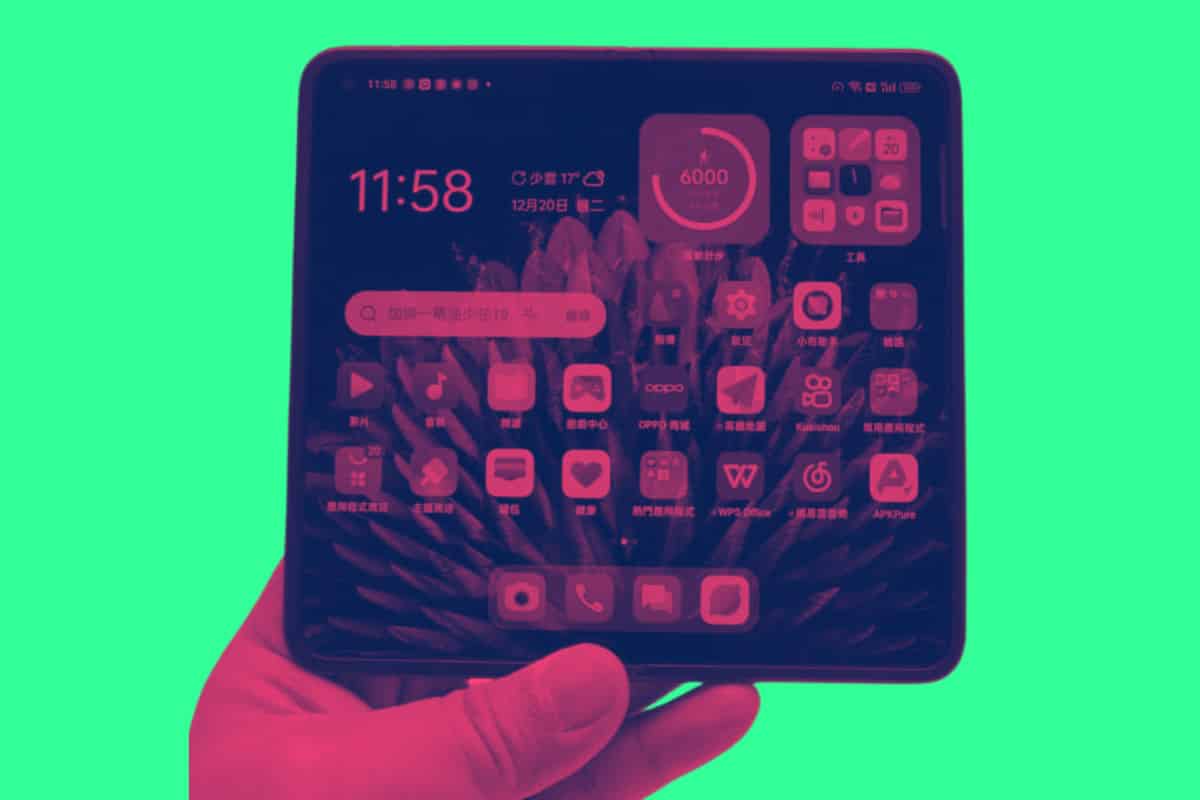 The Oppo Find N2 is powered by the robust Qualcomm Snapdragon 8 Plus Gen 1 processor. Made on the 4 nm process, it includes an octa-core CPU and Adreno 730 GPU, delivering speed and efficiency for demanding apps.
Available in 256GB with 12GB RAM and 512GB with 16GB RAM options, users can choose what suits them best. UFS 3.1 storage ensures quick read-write speeds for optimal performance. Enjoy fast 5G connectivity and dual SIM support for work and personal needs.
Battery Life
The Oppo Find N2 has a strong 4520mAh battery. The energy-saving LTPO main screen and efficient Snapdragon processor extend battery life without sacrificing performance. With day-to-day usage, you're looking at a solid day's worth of usage on a single charge. You'll need to top-up the battery overnight, of course, as is the case with all modern smartphones.
As for charging speeds, it'll charge via USB C at 67W, reaching 37% in 10 minutes and fully charged in 42 minutes which, compared to what you get with brands like Apple and Samsung, is insanely fast. The Find N2 does not support wireless charging, although it does support 10W reverse wired charging.
Software
The Oppo Find N2 runs on Android 13, combined with Oppo's Color OS 13, offering Google's easy-to-use features and Oppo's custom tweaks. With a guaranteed three years of Android updates, users can stay updated with the latest features and maintain security. That's the good part. It will soon get the ColorOS 14 update, based on Android 14.
The bad part, however, is that Android – despite some attempts from Google – is not yet properly optimized for large, foldable displays, as noted by ARS TECHNICA:
The upcoming Pixel Tablet, for instance, has an 11-inch, 2560×1600, 16:10 display, and that's what the tablet apps are designed for: giant screens with plenty of horizontal space. These designs don't necessarily translate well to the more squared-off 7-inch display of the Find N2. When you open an app on the Find N2's inner display, you never know whether you'll get a tablet or phone app—and neither option looks all that good.

As usual, phone apps look terrible on a large screen. Android scales apps based on display width, so opening a phone app on a larger display doesn't just make elements wider and stretched out; it often makes things bigger. Phone apps universally adopt a ridiculous layout on the bigger display, and it's usually a better user experience to just close the phone and use the smaller front screen instead.
Final Thoughts?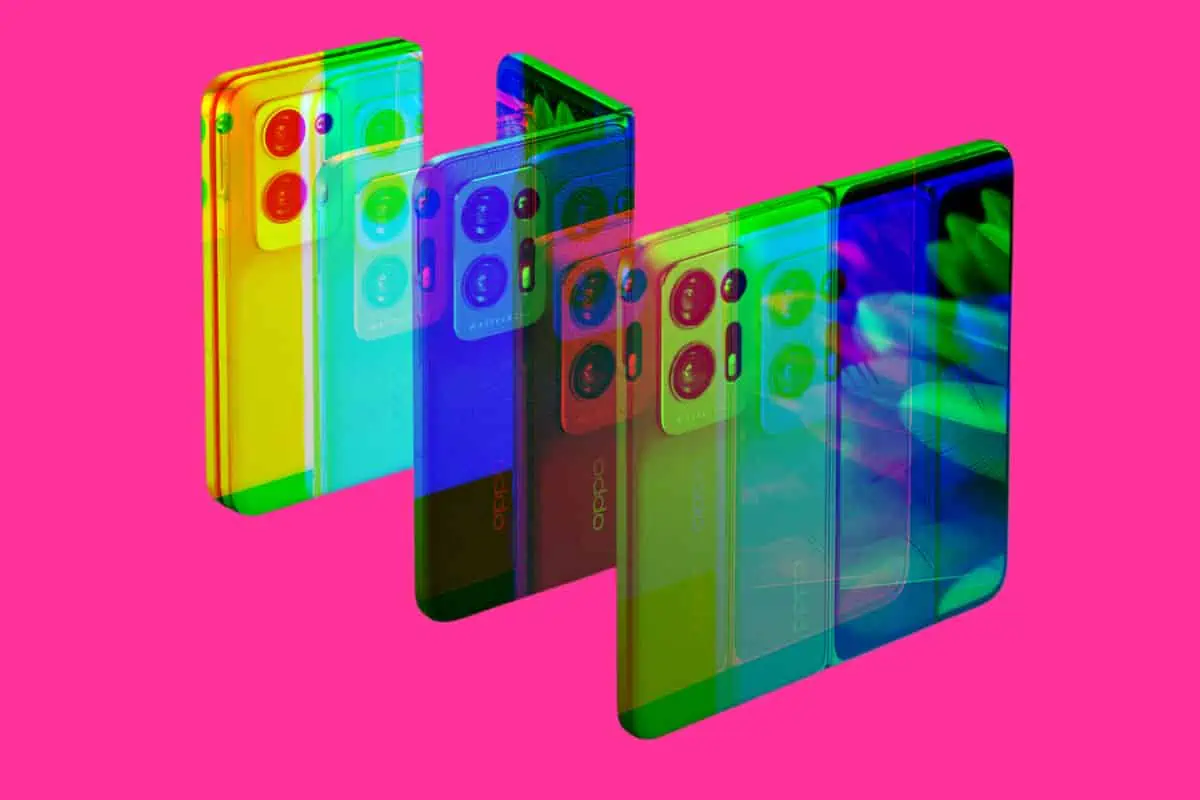 In the evolving world of foldable tech innovations, the Oppo Find N2 is perhaps one of the most compelling handsets on the market right now – next, of course, to Google's Pixel Fold. The care and level of detail that has gone into its design and construction is obvious; it even uses things like vegan leather on its rear to make it more eco-friendly without detracting from its premium appeal.
Powering the Oppo Find N2 is the versatile Color OS 13, which brings a delightful and easy-to-navigate user experience, catering to a variety of user preferences. While not quite as slick as Google's stock configuration, ColorOS is certainly up there with the best of them, next to the likes of Samsung's One UI.
With performance, again, nothing has been left on the table. You have a modern, fast Snapdragon CPU, plenty of RAM, and the phone's performance is also top-tier, thanks to its use of UFS 3.1 storage which is designed specifically with 5G phones in mind.
What is UFS 3.1 Storage?
With UFS 3.1, you can experience write speeds that are three times faster than what the previous generation of Universal Flash Storage offered.
Clocking in at an impressive 1,200MB/s, this drive elevates performance to new heights, eliminating delays when downloading files.
On the imaging front, the Oppo Find N2 comes with a triple-lens setup and an IMX 890 Sensor that includes support for things like Hasselblad Color Calibration, Dual-LED dual-tone flash, and, of course, HDR. Again, unlike a lot of foldable smartphones, OPPO has clearly made imaging a core component of the N2 Fold.
Finally, the convenience offered by its ultra-fast charging is a feature that should not be overlooked. With the ability to power up your phone in minutes, it ensures that you're always ready to capture, create, and explore with your Oppo Find N2.
All told, this phone is a fantastic step forwards for the entire foldable phone concept. It looks great, packs in a very competitive camera, and it looks amazing doing it. The only downside, really, is that it is currently not available to buy in the USA and UK, remaining a China-exclusive for the foreseeable future.