iOS 16.4: All The New Features & Release Date!
---
---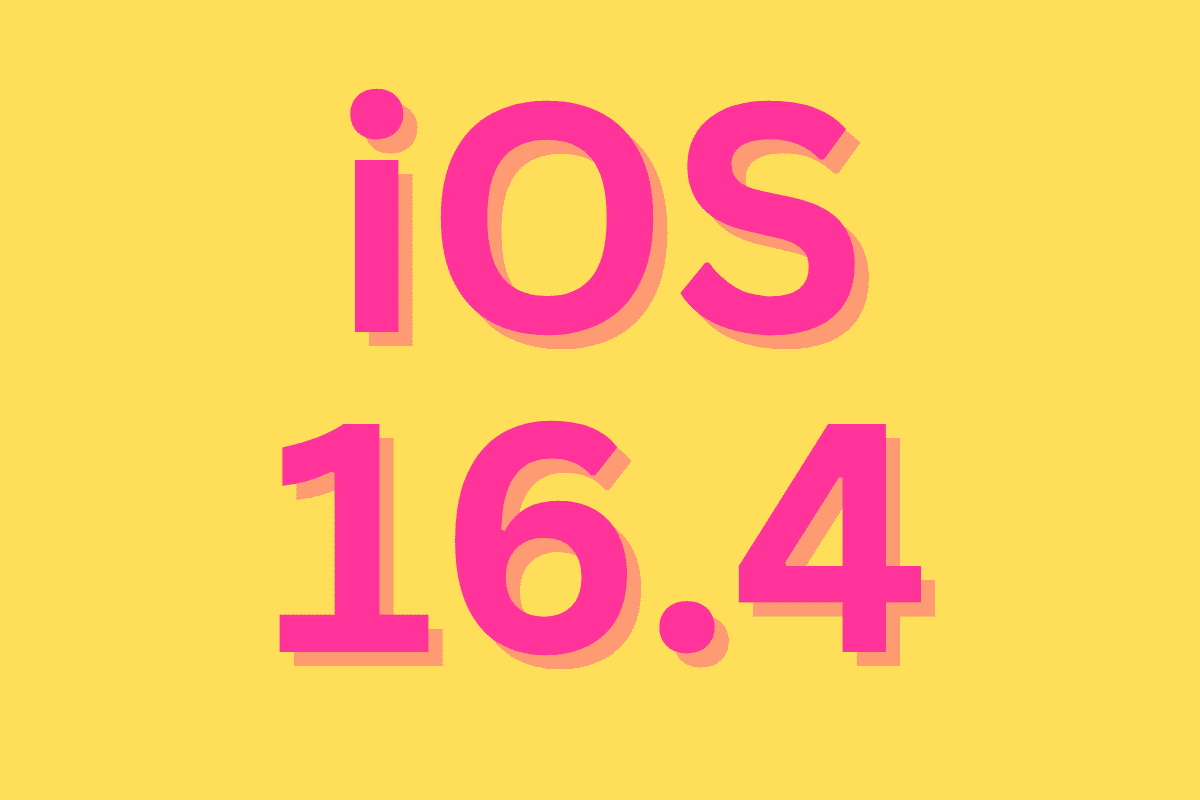 New emoji, new widgets, and more are coming to iOS 16.4.
Apple has released the first beta of iOS 16.4, the next version of the iOS 16 operating system for iPhone that Apple first released in September 2022. The release of iOS 16.4 follows the release of iOS 16.1, iOS 16.2, and iOS 16.3 over the past few months.
While iOS 16.4 is currently only in beta, it can be downloaded by developers today. As with previous iterations of iOS 16, the iOS 16.4 beta introduces several new features for iPhone that all users will get once iOS 16.4 rolls out to iPhone owners later this Spring.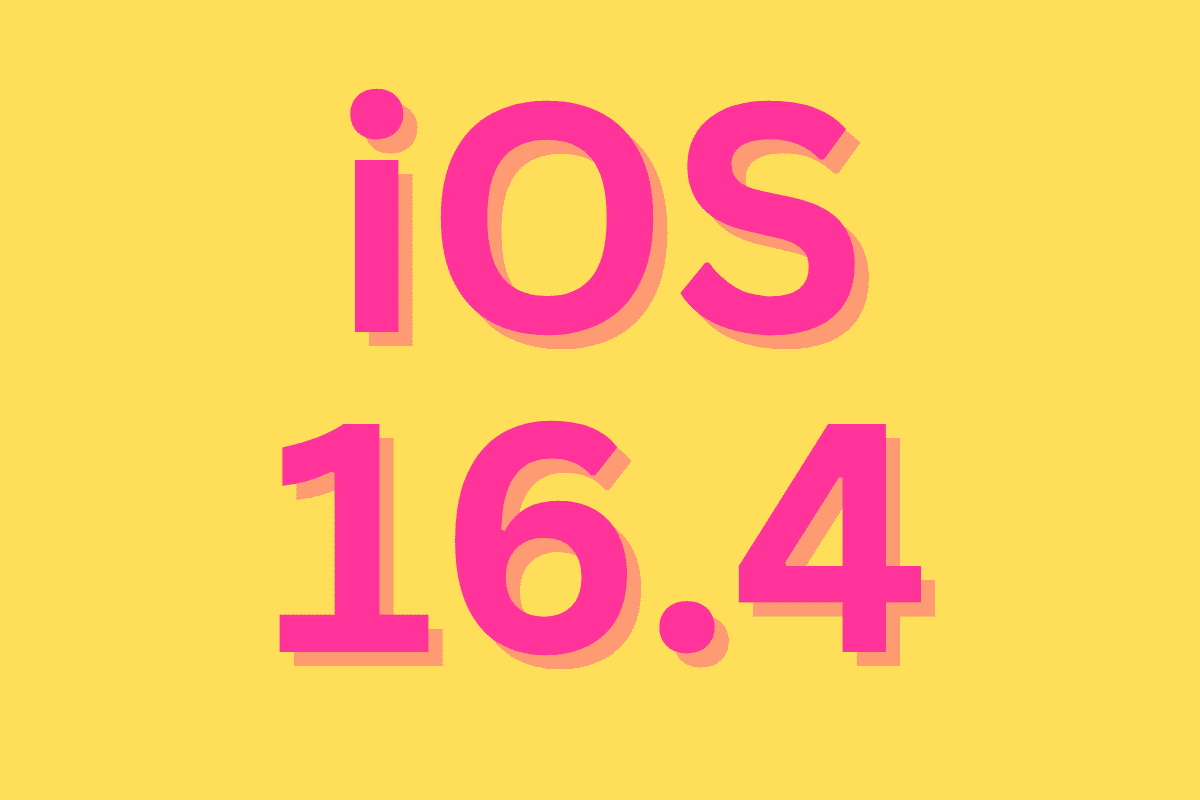 iOS 16.4: New Wallet Widgets
If you're a fan of home screen widgets, you'll be happy to know that Apple is introducing new Wallet app widgets in iOS 16.4. The widgets will show you tracking information for your purchases. Apple added package tracking information to the Wallet app in iOS 16.
iOS 16.4: New Emoji
Love emoji? We've got good news for you then! iOS 16.4 will add the Unicode Standard for Emoji Update 15.0. This means you're going to get many more emoji. As Emojipedia reported, the emoji will include:
Shaking Face
Pink Heart
Light Blue Heart
Grey Heart
Donkey
Moose
Goose
Wing
Jellyfish
Hyacinth
Pea Pod
Ginger
Folding Hand Fan
Hair Pick
Flute
Maracas
Khanda
Wireless
iOS 16.4: Music App Changes
The Music app is also seeming some minor interface tweaks, which is a good thing because some of the UI choices Apple has made in the Music app still leave a lot to be desired. As 9to5Mac reports, the Music app in iOS 16.4 will now show the user profile picture in the Library tab of the app. Other changes include tweaks to the notifications that Music display when adding music to the play queue.
One thing that is still not apparent in Music in iOS 16.4 is the launch of Apple Music Classical.
iOS 16.4: Podcast App
There are a few changes coming to the Podcast app in iOS 16.4. The best is that you can now access all the channels you subscribe to right on the Library screen.
iOS 16.4: Notifications From Websites Saved To Home Screen
This is a really cool feature of iOS 16.4: you've always been able to bookmark a webpage in Safari and save the bookmark on your iPhone's home screen. This bookmark looks like an app icon, but for the webpage. Tapping on the bookmark opens Safari and takes you immediately to the web page.
But now in iOS 16.4 Apple is beefing up this feature. Now, these home page bookmarked websites will be able to send web push notifications to your iPhone just like they can on a Mac.
iOS 16.4: Mastodon Previews In Messages
Mastodon is the Twitter alternative many users who are sick of Musk's antics are jumping to. It seems Apple wants to support those users as well. Now in iOS 16.4, Mastodon links will show up as rich text previews in the Messages app.
iOS 16.4: Hints Of Apple Card Savings Account
Back in October, Apple previewed Savings Accounts for Apple Card users. At the time Apple described the new savings feature like this:
Apple today announced a new Savings account for Apple Card that will allow users to save their Daily Cash and grow their rewards in a high-yield Savings account from Goldman Sachs.1 In the coming months, Apple Card users will be able to open the new high-yield Savings account and have their Daily Cash automatically deposited into it — with no fees, no minimum deposits, and no minimum balance requirements.2 Soon, users can spend, send, and save Daily Cash directly from Wallet.

Apple
While the Savings feature hasn't actually appeared in the UI of iOS 16.4 yet, there are hints in the code it will debut when iOS 16.4 is released to the public.
iOS 16.4: Release Date
The current iOS 16.4 beta is the first one. It's likely Apple will release at least four or five versions of the iOS 16.4 beta before launching it to the public.
With that in mind, we can expect the final version of iOS 16.4 to be available to the public later this spring – probably in late March or early April.
Michael Grothaus
Apple expert and novelist,
Michael Grothaus
has been covering tech on KnowYourMobile for the best part of 10 years. Prior to this, he worked at Apple. And before that, he was a film journalist. Michael is a published author; his book Epiphany Jones was voted as one of the best novels about Hollywood by
Entertainment Weekly
. Michael is also a writer at other publications including 
VICE
and 
Fast Company.