The iPhone 13 DOES NOT Come With A Charger – Here's Why…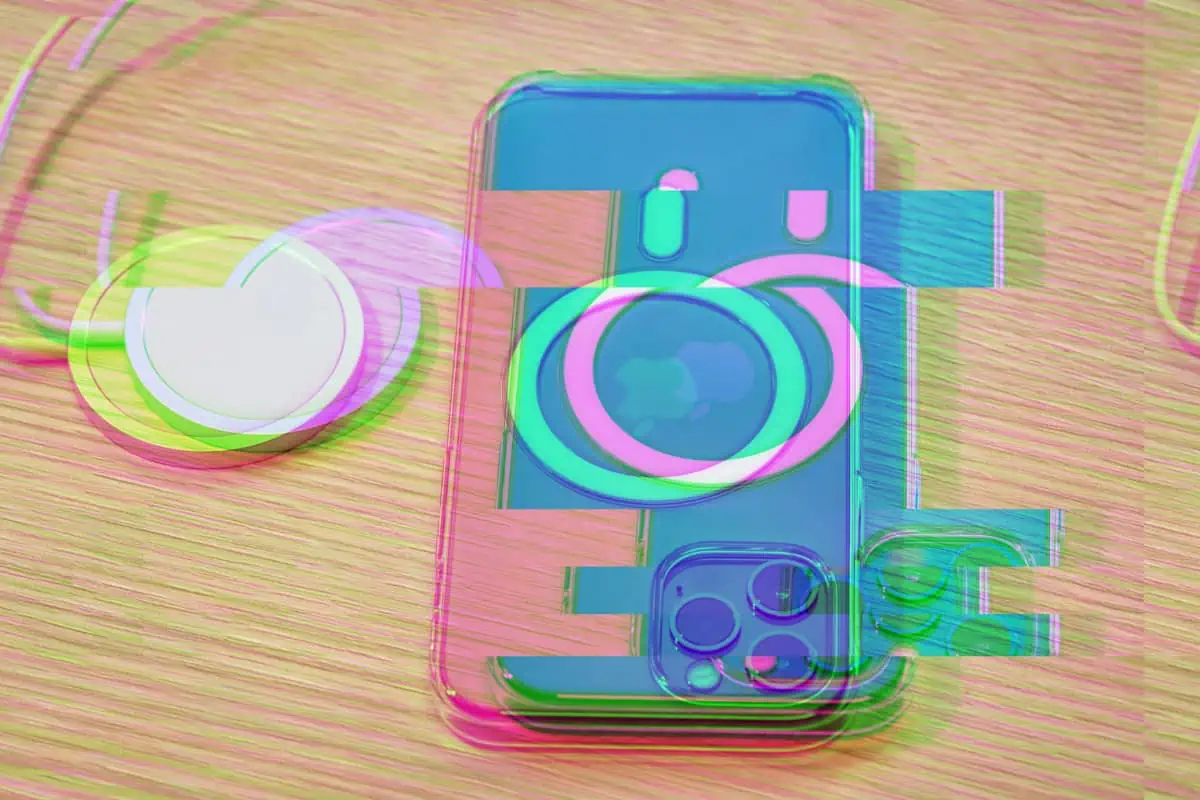 The iPhone 13 launched in September 2021, alongside the iPhone 13 Mini, iPhone 13 Pro, and iPhone 13 Pro Max. But does it come with a charger?
---
Key Takeaways: iPhone 13 Charging Situation
iPhone 13 Launch: Apple released the iPhone 13 range on September 14, 2021. The update brought faster CPUs, enhanced camera modules, improved 5G, and extended battery life.
No Charger Included: Apple does not provide a charger with the iPhone 13. Instead, only a Lightning To USB Type C cable is included in the box.
Missing Accessories: Along with the charger, Apple also does not provide earbuds or a wall charging port with the iPhone 13.
History of the Change: This change started with the iPhone 12, where Apple stopped including these accessories in the packaging.
Reason for the Change: Apple claims the decision is environmentally driven, suggesting that many people already possess chargers, reducing the need to produce millions more.
Alternative Option: Instead of buying from Apple, users can opt for cheaper alternatives like the Amazon Basics charger, which offers similar functionality and durability.
Apple's iPhone 13 range launched in late-2021, today (September 14), in fact, if you're reading this the day this post was published. As updates go, the iPhone 13 was a pretty solid one, adding in faster CPUs, improved camera modules, faster 5G, and better battery life.
But if you were hoping to get a charger with your shiny new iPhone 13, regardless of what model you pick up, you'll be grossly disappointed. Apple DOES NOT ship chargers with the iPhone 13, just a Lightning To USB Type C cable.
And that's literally it; you don't get any earbuds or even a wall charging port. Apple started this back with the iPhone 12, so if you bought or followed that phone's release, you'll already know all about this change to how Apple packages its phones.
Why Doesn't Apple Include A Charger With The iPhone 13?
Apple says it is to do with the environment. Apple says enough people have chargers these days, so it doesn't make sense for it to keep producing millions of them every year. And in this respect, Apple does have a point.
But what if you've never owned an iPhone before? You obviously need a charger, right? Don't worry, Apple's got you covered: you can buy an iPhone 13 charger directly from Apple.
And it'll only charge you $19 for the privilege.
Best Cheap Lightning Charger For iPhone
Or, if you have ANY sense whatsoever you'll use this one from Amazon Basics instead; it is cheaper, works just the same, and will last just as long. That's what I'd do anyway. No point in giving Apple any more of your money after it had the best part of $1000/£1000 out of you for a phone.
iPhone 13 Resource Hub 📚
Here's some of our most helpful content related to the iPhone 13. If you're looking to buy one, the in-depth guides and reviews below should help:
Does the iPhone 13 Pro Max Come With a Charger?
If you're eyeing the iPhone 13 Pro Max, anticipating it to arrive with a charger in the box, prepare for a letdown. Apple DOES NOT include chargers with the iPhone 13 Pro Max. Instead, you'll find just a Lightning To USB Type C cable inside.
That's the full extent of it; no earbuds and no wall charging port accompany the device. This approach isn't new; Apple initiated this with the iPhone 12. So, if you were acquainted with the iPhone 12's launch, this won't be news to you.
Why Did Apple Stop Including Chargers With Its iPhones?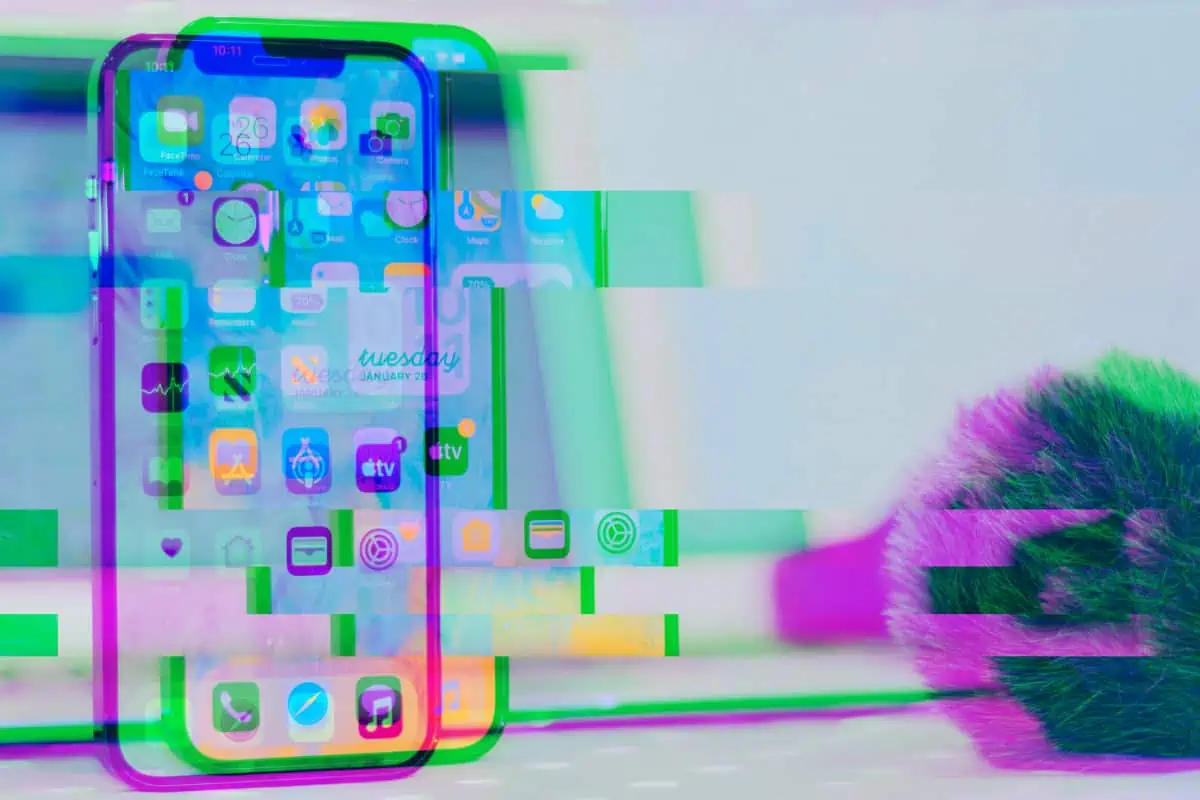 Apple's justification revolves around environmental concerns. The company argues that a significant number of users already possess chargers, making it redundant and wasteful to produce and distribute them in such vast quantities annually. From an environmental standpoint, Apple's rationale holds merit.
In its Environmental Progress Report, which is also highlighted on its website's Environment section, Apple has quantified the anticipated environmental benefits of its recent decisions. By omitting chargers from the packaging, the company projects a conservation of 861,000 metric tons of copper, tin, and zinc ore.
Furthermore, the reduced packaging size, due to the absence of chargers and earbuds, allows for a 70% increase in the number of iPhone 12 boxes per shipping pallet. This efficiency reduces the total pallets needed, leading to a decrease in transportation-related emissions.
However, for those venturing into the iPhone universe for the first time, a charger is indispensable. If you find yourself in this category, Apple has a solution, albeit at a cost: you can purchase an iPhone 13 Pro Max charger directly from them. Or, if you're smart, just get this cheaper one from Amazon.
iPhone 13 Updates List
iPhone 13 gets trickle-down updates from iPhone 12 Pro; it now runs the same 12-megapixel lens with an f/1.6 aperture as 2020's iPhone 12 Pro. The iPhone 13's new ultrawide camera also has a faster f/2.4 lens and 120-degree field of view, as well as sensor-shift stabilization technology.
All iPhone 13 models feature Cinematic Mode; this technology will automatically transition focus in real-time which will make all the phones in the range better for shooting video. Apple used a parody of Knives Out to demonstrate how Cinematic Mode works.
The iPhone 13 range features a smaller notch. The notch on the iPhone 13 is 20% smaller than it was before.
iPhone 13 has better 5G performance than the iPhone 12. The iPhone 13's connection to 5G networks is faster, according to Apple, and it will support more than 200 carriers in over 60 countries by the end of 2021.
The iPhone 13 features Apple's new A15 CPU. Apple says the new A15 chipset, while still a 5nm SoC, is 50% faster than its nearest competitor (the Snapdragon 888), although these claims have not been tested yet.
The A15 chipset features two new high-performance cores and four new high-efficiency cores.
iPhone 13 Pro and iPhone Pro Max Updates List
All of Apple's iPhone 13 Pro models feature new 120Hz Super Retina XDR screens with improved brightness (up to 1000nits).
The iPhone 13 Pro and Pro Max are available in the following colors: graphite, gold, silver, and a new light blue.
All three cameras have been updated inside the iPhone 13 Pro lineup; you have better low light performance, thanks to larger sensors, a wider aperture for the ultra-wide lens, and 3x zoom for the telephoto lens. Night Mode is now supported on all three lenses too.
The 13 Pro and 13 Pro Max now feature a new macro lens that'll let you shoot objects from just 2cm away. All of Apple's Pro models now feature sensor-shift optical image stabilization.
The Pro models also get Cinematic mode but will also benefit from Apple's new ProRes technology. You can film in 4K up to 30fps with the iPhone 13 Pro models and, with ProRes, a higher quality video format, you can then edit in more detail after footage has been filmed.
All iPhone 13 Pro models get an extra tier of storage, 1TB – this is likely down to its use of ProRes.
Apple has improved the iPhone 13 Pro and 13 Pro's battery life; the iPhone 13 Pro will last 1.5 hours longer than the iPhone 12 Pro, and the iPhone 13 Pro Max will last 2.5 hours longer than the iPhone 12 Pro Max.
Check out our detailed iPhone 13 Pro Max Buyer's Guide – it covers everything you need to know before you pull the trigger on one.