iPhone 13 Pro Max Reviews: What's The Verdict?
---
---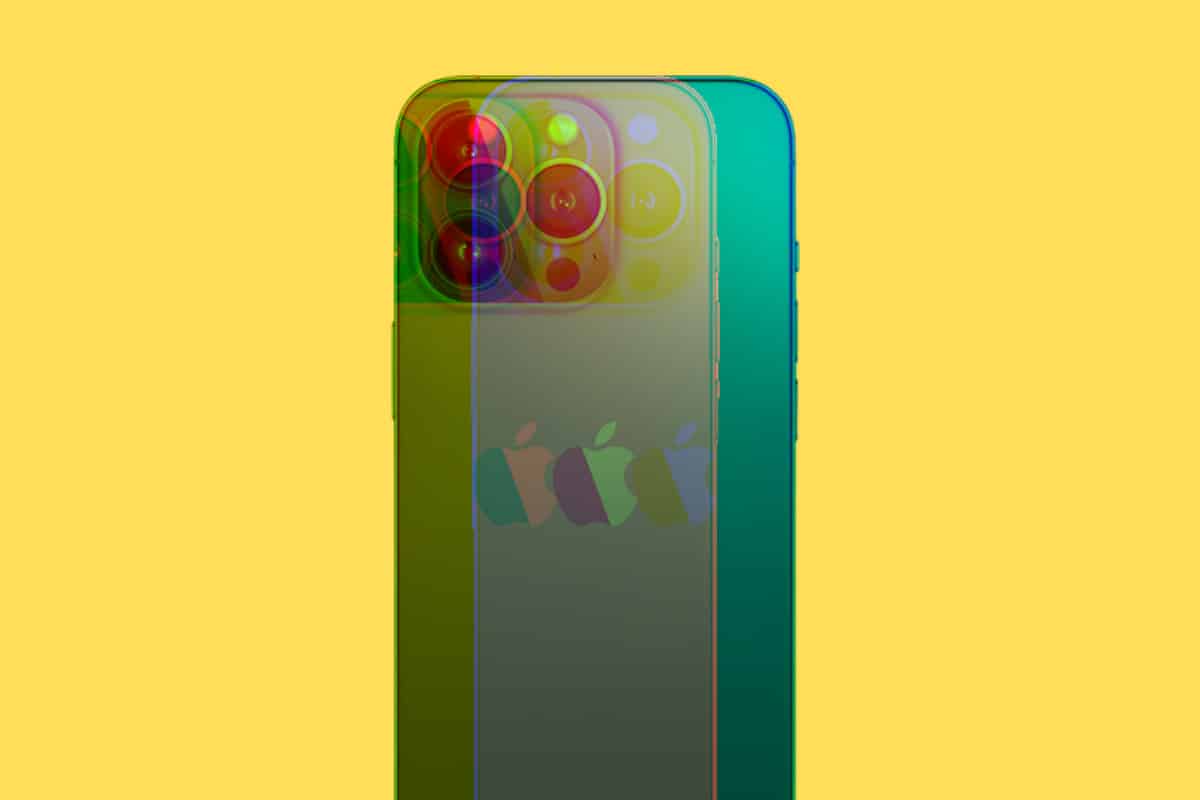 The iPhone 13 Pro Max is Apple's bonafide flagship, the phone with ALL the bells and whistles. But is it worth buying? Let's find out…
---
The iPhone 13 Pro Max has been out for a while now but if you're due an upgrade soon, is this the phone you should be looking at? It is Apple's most powerful model, it has the best camera module (including Apple's LiDAR sensor), the largest display, and the largest battery.
Basically, it is the iPhone 13 Pro, just bigger and better in almost every way.
Any time a new iPhone launches, it is considered breaking news. The world goes crazy about new iPhones even if they're not that impressive – as was the case in 2022 with the release of the iPhone 14.
As of 2023, the iPhone 13 Pro Max cannot be considered a new iPhone; the iPhone 14 series has replaced it. But is the iPhone 13 Pro Max still worth a buy in 2023? I'd argue it is – especially if you're looking to save some cash this year.
And it is a far better phone than Apple's rather compromised iPhone 12 Pro Max which suffered from not-so-great battery life.
iPhone 13 Pro Max Updates & Overview
The iPhone 13 Pro Max is also Apple's most expensive model. It's the one you get if you want the biggest and best display, the best camera, and the best overall battery life.
The Pro model is much the same, having the same camera system, but it does have a smaller display and a smaller battery, and a smaller battery means shorter battery life – not by a lot, but it is noticeable.
Apple might have struggled to differentiate its Pro models from its standard models at first, but with the iPhone 13 series, the difference between the standard iPhone 13 and the iPhone 13 Pro Max is significant – as you can see below.
All the big differences relate to the camera module, with the Pro you get the best possible performance as well as things like Apple's LiDAR sensor.
iPhone 13 Pro and iPhone Pro Max Updates List
All of Apple's iPhone 13 Pro models feature new 120Hz Super Retina XDR screens with improved brightness (up to 1000nits).
The iPhone 13 Pro and Pro Max are available in the following colors: graphite, gold, silver, and a new light blue.
All three cameras have been updated inside the iPhone 13 Pro lineup; you have better low light performance, thanks to larger sensors, a wider aperture for the ultra-wide lens, and 3x zoom for the telephoto lens. Night Mode is now supported on all three lenses too.
The 13 Pro and 13 Pro Max now feature a new macro lens that'll let you shoot objects from just 2cm away. All of Apple's Pro models now feature sensor-shift optical image stabilization.
The Pro models also get Cinematic mode but will also benefit from Apple's new ProRes technology. You can film in 4K up to 30fps with the iPhone 13 Pro models and, with ProRes, a higher quality video format, you can then edit in more detail after footage has been filmed.
All iPhone 13 Pro models get an extra tier of storage, 1TB – this is likely down to its use of ProRes.
Apple has improved the iPhone 13 Pro and 13 Pro's battery life; the iPhone 13 Pro will last 1.5 hours longer than the iPhone 12 Pro, and the iPhone 13 Pro Max will last 2.5 hours longer than the iPhone 12 Pro Max.
Check out our detailed iPhone 13 Pro Max Buyer's Guide – it covers everything you need to know before you pull the trigger on one.
iPhone 13 Pro Max Specs
Dimensions: 160.8 x 78.1 x 7.7 mm, 240g
Display: 6.7″ Super Retina XDR OLED w/ 120Hz
Chipset: Apple A15 Bionic
Storage: 128GB, 256GB, 512GB & 1TB
RAM: 6GB
Software: iOS 15
Rear camera: 12MP (wide) + 12MP (ultra-wide) + 12MP (telephoto) + ToF 3D LiDAR
Front camera: 12 MP
Battery: 4352mAH
5G: Yes
Headphone Jack: No
SD Card: No
Colors: Graphite, Gold, Silver, Sierra Blue, Alpine Green
iPhone 13 Pro Max Review: Design
The phone itself cuts a commanding presence that is felt before you even remove it from the box. Constructed from surgery-grade stainless steel and with a ceramic shield on both the front and the back, the iPhone 13 Pro Max is one of the most robust and durable iPhones released to date.
You will still want to use a case, of course, if you want to keep its chassis free from scuff, dinks, and blemishes. But with its ceramic shield on both the front and back, you can rest assured that the phone, if dropped, won't smash or crack as older models were prone to doing.
Apple hasn't really altered the design of the iPhone 13 Pro Max too much. To most people, it will look more or less the same as the iPhone 12 Pro Max.
But that's kind of the point.
People buy iPhones because they know what they're getting, there are no surprises. Apple's approach to design is decidedly conservative and this, for many of its users, is a big part of the brand's appeal.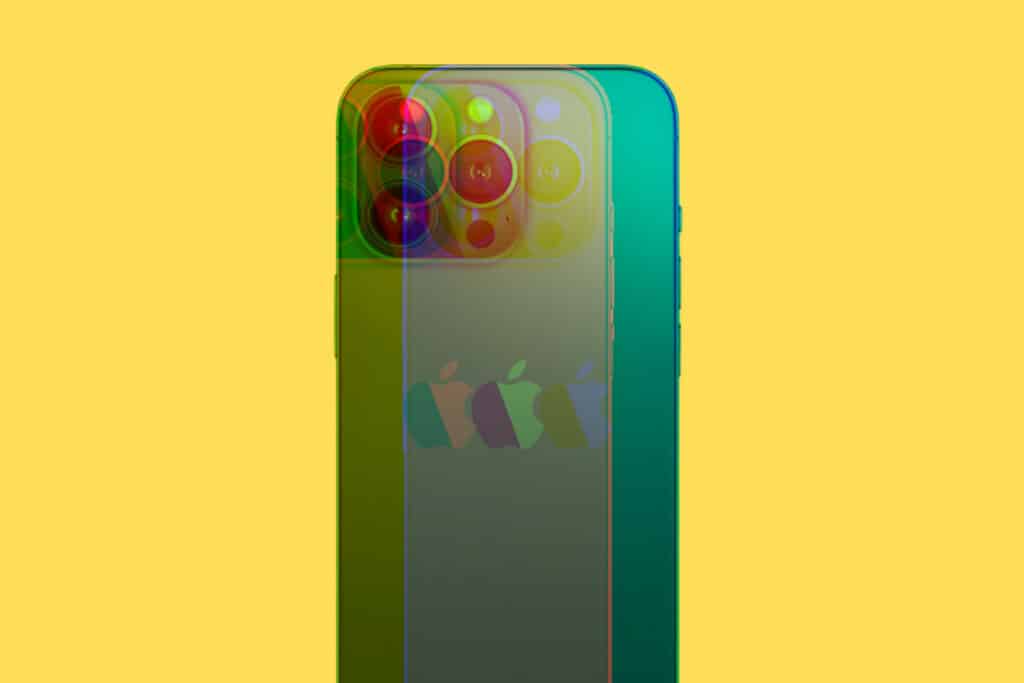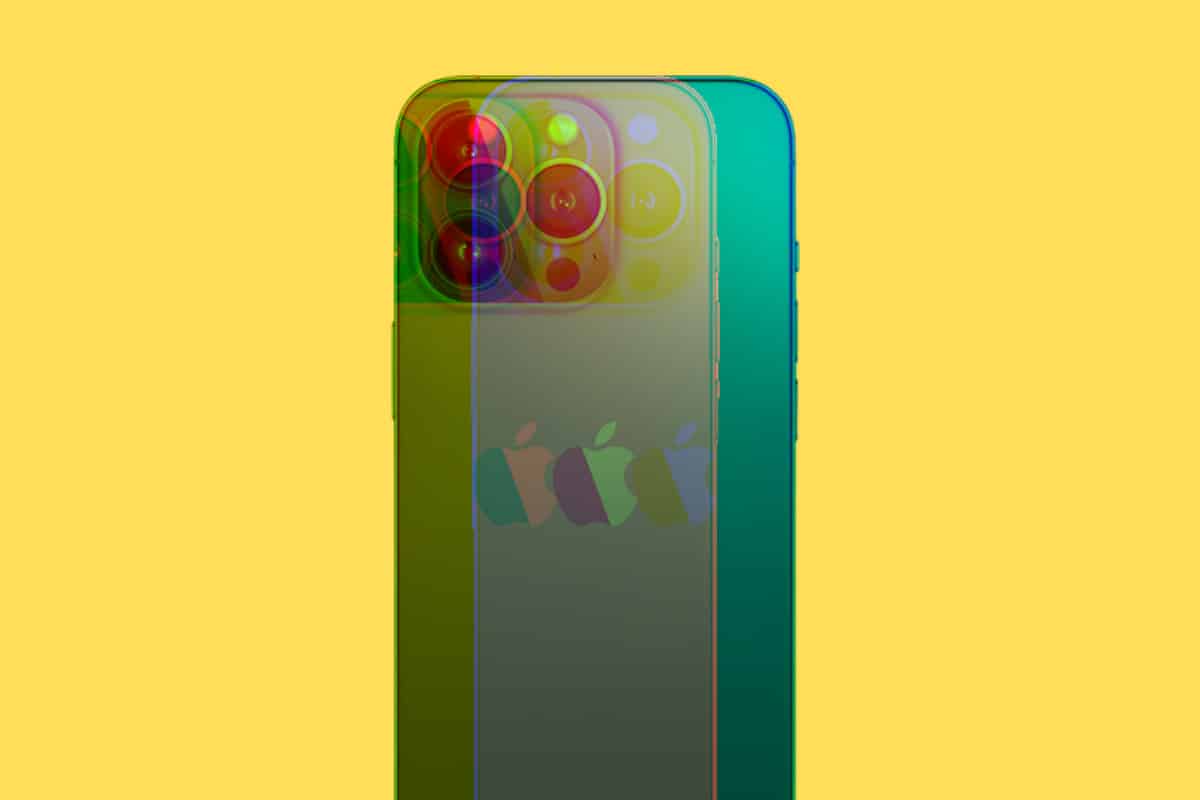 Where things get a little different from the iPhone 12 range, however, relates to the battery life. Apple's iPhone 13 Pro Max has superb battery performance, thanks to its larger battery and Apple's super-efficient A15 CPU.
The iPhone 12's battery performance, thanks to the inclusion of 5G, was worse than the iPhone 11's, whereas the iPhone 13 is now back in line with where things like off with the iPhone 11.
In 2023, with the release of the iPhone 15, there will be even more changes. Apple will switch its iPhones over to USB C for the first time, retiring its lightning cable and lightning port for the first time since its inclusion on iPhone.
iPhone 13 Pro Max Display – The Super Retina XDR OLED
With the Pro Max model, you get the biggest display, a 6.7-in Super Retina XDR OLED w/ 120Hz refresh rate, that packs in more detail than you could ever possibly need. It makes movies look amazing and apps glide over the screen in a buttery-smooth fashion.
With screen size, the iPhone 13 Pro Max is the biggest iPhone you can buy inside Apple's iPhone 13 line-up. The smallest would be the iPhone 13 mini, and the iPhone 13 and iPhone 13 Pro both use 6.1in OLED panels.
If you want the biggest iPhone possible, the iPhone 13 Pro Max is the one to go for. But it is much more than just a big iPhone. It has myriad new features and tech built into its display that makes it one of the most compelling smartphones on the market right now.
The iPhone 13 Pro Max is an obvious choice for anyone that considers themselves a serious gamer and/or likes to watch movies on their phones. In this context, the 13 Pro Max with its ProMotion 120Hz display is flawless.
You also have Spatial Audio too which, when piped through Apple's AirPods, sounds incredible. You also get support for Dolby Vision too which is the latest evolution of HDR technology.
From a design and display perspective, the iPhone 13 Pro Max is essentially flawless – you will love everything about it. If you're coming from Android phones, you'll get to experience stuff like FACE ID, Apple Arcade, and Apple Pay. You'll see how well they work and why, once people switch to iPhones, they seldom go back.
Things get even better with performance too. If you're coming from an older iPhone model, like the iPhone X or even the iPhone 11, the iPhone 13 Pro Max will feel insanely potent.
Apple's A15 CPU is ridiculously powerful, running rings around the latest and greatest Samsung and Qualcomm chipsets. It can handle everything from video editing to music production, and it does it all without breaking a sweat (which is another way of saying it doesn't overheat).
iPhone 13 Pro Max Camera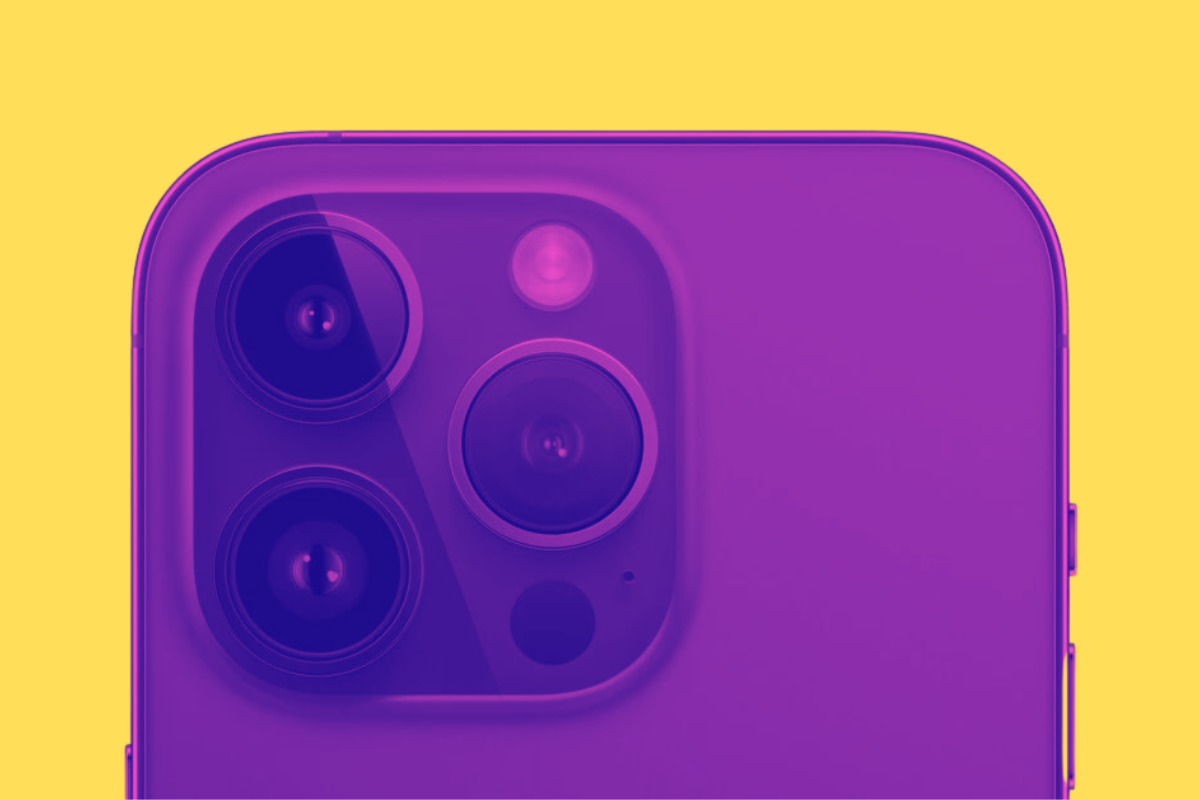 Main camera: 12 MP (OIS, PDAF) – Aperture size: F1.5; Focal length: 26 mm; Sensor size: 1/1.65"; Pixel size: 1.9 μm
Telephoto Lens: 12 MP (Telephoto, OIS, PDAF) – Optical zoom: 3.0x; Aperture size: F2.8; Focal Length: 77 mm
Ultra-wide Lens: 12 MP (Ultra-wide, Autofocus) – Aperture size: F1.8; Focal Length: 13 mm
Front: 12 MP (Time-of-Flight (ToF), EIS, HDR, Slow-motion videos)
The camera is superb, one of the best on the market. The LiDAR sensor is incredibly useful, even if you've never used one before. With camera phones, though, they're only as good as the hardware and software that is used to run them.
Apple has been courting photographers and videographers for years now, and the iPhone 13 Pro Max is perhaps its best argument for ditching your DSLR camera and switching to a purely mobile-first production process.
The Main Camera Updates
Apple has updated nearly every aspect of the iPhone 13 Pro Max's camera. In fact, the only aspect of the 13 Pro's camera abilities that hasn't really been overhauled is the front-facing camera.
Let's quickly go through all the updates Apple has made to the iPhone 13 Pro Max's camera and explain what they do and why they matter.
The 26mm Wide Camera
The main camera on Apple's iPhone 13 Pro models has gotten a significantly larger lens that lets in way more light than before. Light is important for photography, so the more light you can get in the better.
The lens is now faster and larger, so it can get more light onto the sensor in a faster and more efficient manner. The upshot of this is that your images, without you having to do anything, will automatically look better with less noise in low light and more detail in well-lit conditions.
This is Apple's main sensor for reason. It is where a lot of the big innovations happen. Apple has been using this type of sensor since the iPhone X and it has developed impressively since then, packing in more performance and becoming more precise with the detail it can capture.
With the iPhone 13 Pro Max's main camera, Apple is now just about at the end of what it can do with this particular sensor. It has pushed it to its absolute limit, extracting every possible infinitesimal detail it can. But there is a ceiling with these kinds of things, and that is why Apple switched to a 48MP sensor on the iPhone 14 series.
Still, within the context of this phone, the wide camera is superb, surpassing what Apple achieved with the iPhone 12 Pro Max's main sensor and improving both its overall performance and its low-light performance. As main sensors go, Apple's 26mm wide is difficult to fault even by 2022 standards.
The 13mm Ultrawide Camera
Apple started using an ultrawide camera first on the iPhone 11. But results were mixed, to say the least. Even on the iPhone 12, images captured using this lens weren't great; there was noise and weird angles on subjects and objects as you get closer to the edge of the shot.
With the iPhone 13 Pro Max's ultrawide lens, Apple has completely fixed this issue and the shots captured with its new-fangled 13mm ultrawide look, well… like images captured with its main sensor. And that, my friends, represents perhaps the biggest update to Apple's Pro Max camera system.
The sensor itself is wider and larger but, importantly, it can now change focus too, and this is where all the magic happens. You still get that telltale "ultrawide look" to images captured with this camera, but it is no way near as pronounced as before. In fact, it is around 80% better – and that is hella significant.
I always tended to avoid the ultrawide lens on my iPhone 11 and iPhone 12 Pro Max because the images captured with it looked, well, a little odd in the corners, with things distorting off at weird angles. With the iPhone 13 Pro Max, this just isn't an issue anymore and it makes using the ultrawide lens a truly different experience.
And because the ultrawide lens now has adjustable focus, you can now take macro shots with the iPhone 13 Pro Max. And the best part is that it does it without needing a separate macro lens – everything is handled by the ultrawide's new built-in focus abilities. Often overlooked, this update is easily my favorite aspect of the iPhone 13 Pro Max's camera.
There's also plenty of new and interesting software on the phone for photo and video editing on the fly which you can access via the Camera app – things like ProRes and Cinematic Mode, two features that really come into their own with the Pro Max.
If you like shooting video, and you want it to look professional, the iPhone 13 Pro Max is the only phone you need to be looking at right now.
Is it a DLSR replacement? Kind of. I mean, plenty of the YouTube channels I follow now use iPhone 13 Pro Max or Pro models to shoot their videos and the reason for this is simple: the 13 Pro Max's camera is brilliant at video, especially if you've got good lighting and a stand to mount it on.
What's also nice is that it is both cheaper and has way more utility than an actual DSLR.
But it ain't just YouTubers that are using the iPhone 13 Pro Max to shoot video. Park Chan-Wook, the director of Old Boy, was commissioned to shoot an entire film just Apple's iPhone 13 Pro Max. The result? It looks bloody fantastic and totally professional, as you can see below.
This is perhaps the best example of why the Pro Max and Pro models cost so much more than their cheaper stablemates. You're getting access to market-leading sensors and software technology that makes shooting professional-looking films on your iPhone a reality.
"For people who think filmmaking is such a daunting task and are afraid to even try it, I say fear no more," Park said. "Just pick up your iPhone and shoot your daily life, the things around you, or your own short story. Begin by shooting anything, and from there take one small step at a time."
What does this all mean? Simple, really – the iPhone 13 Pro Max, while expensive, is perhaps the perfect phone. It does all the core stuff perfectly and has plenty of additional extras to keep you engaged and interested over the longer term.
The battery life is incredible, the screen is superb, the camera is a marvel, and the performance is off the charts, surpassing what you get on similarly priced Android phones by as much as 50%.
That's my hot take on the iPhone 13 Pro Max. But what did other reviews make of the phone? Let's take a look at some iPhone 13 Pro Max reviews from other tech sites and see how the iPhone 13 Pro Max scored.
iPhone 13 Pro Max Reviews
Is The iPhone 13 Pro Max Worth It?
Apple's iPhone 13 Pro Max is so close to being a perfect phone that I'd argue, for the vast majority of users, it is well worth the extra cash. It has class-leading battery life, a stunning display, a brilliantly appointed camera module, and tons of amazing video editing and recording software built into it. As overall packages go, it really doesn't get much better than this.
For the average user, or those that don't want to spend a fortune on their next phone, sure, the iPhone 13 is a great option.
But if you want access to the best overall battery life, performance, and camera tech, the iPhone 13 Pro Max is the only game in town right now. Even compared to the iPhone 13 Pro, the Max model is superior – it has better battery life and a larger, more expansive display.
Is the iPhone 13 Pro Max for everybody? No, but if you're the kind of user that demands the best of the best and you don't mind paying a little extra for it, the iPhone 13 Pro Max is an easy recommendation.
And while it is expensive, you'll be able to happily run this phone for the next six to eight years with little to no fuss. You cannot say the same thing about any other phone on the market right now. And that, whichever way you slice it, is significant.
The iPhone 13 Pro Max is also available via all the main carriers too, including Verizon, T-Mobile, Mint Mobile, VISIBLE, and AT&T. And if you're looking for the best deal on an iPhone 13 Pro Max, make sure you check out Verizon's current offer – it is too good to miss.
Richard Goodwin
Richard Goodwin has been working as a tech journalist for over 10 years. He has written for Den of Geek, Fortean Times, IT PRO, PC Pro, ALPHR, and many other technology sites. He is the editor and owner of KnowYourMobile.