The Best Amazon Kindle Options – Ranked From BEST To WORST…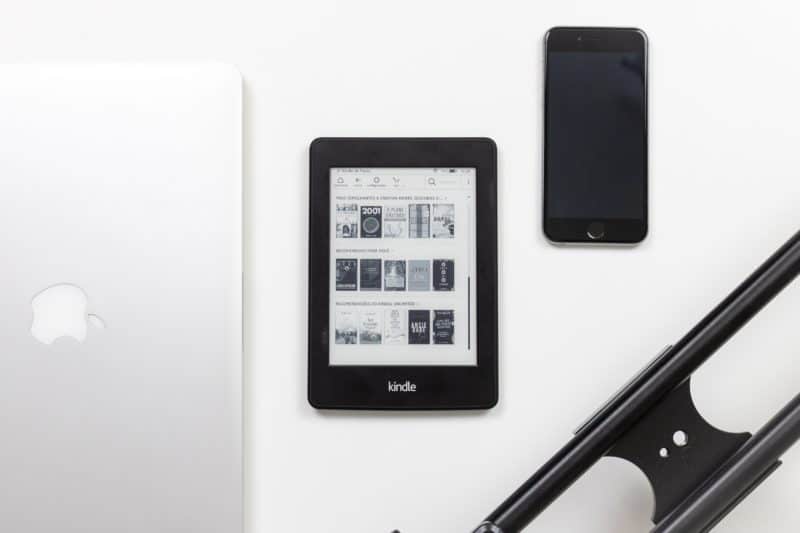 Amazon makes a bunch of Kindles, but which is the best Kindle for your needs? In this post we'll rank Amazon's best Kindle device from BEST to WORST…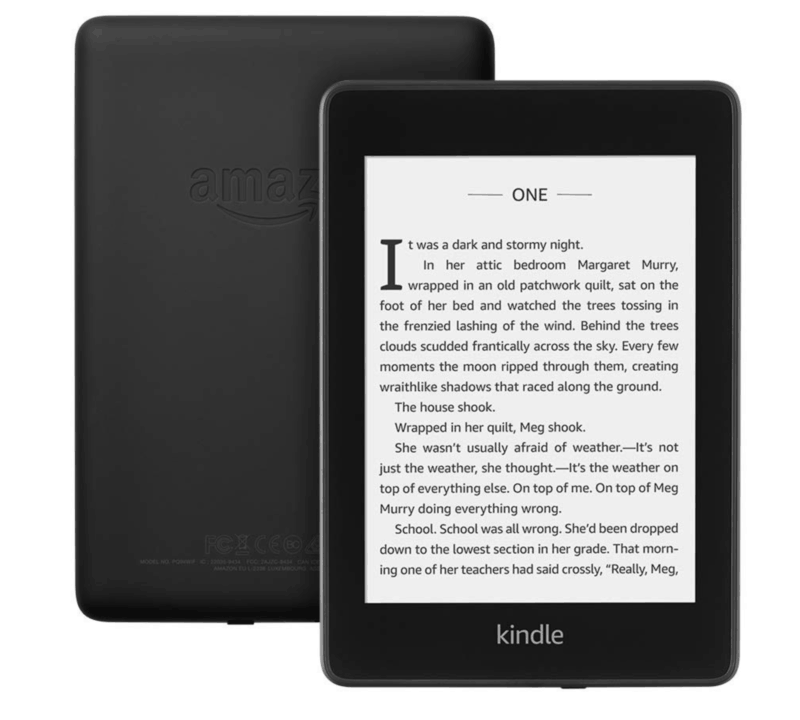 Pin
Amazon Kindle Paperwhite Pros:
Beautiful Design
Stunning Display, 300ppi – It's Just Like Reading on Paper
It's Water-Proof
6 Weeks Battery Life
Lightweight (6.4 ounces)
Bluetooth For Audiobooks
For me, as a long-time Amazon Kindle Paperwhite user, I don't really know why you'd bother with anything else. The Amazon Kindle Paperwhite has always been the one to go for – for price, for design, and for the brilliance of its display, which is just like reading on paper. Amazon's latest model is no exception, either. If you're looking for a short answer to the question: what is the best Amazon Kindle option right now – this is it! The Amazon Kindle Paperwhite is the best Amazon Kindle money can buy. The new Amazon Kindle Paperwhite is waterproof, weighs next to nothing, and has a stunning 300ppi display that is essentially the same as reading from a book. Chuck in added Bluetooth support for listening to audiobooks, and you're looking at the most complete and cost effective Amazon Kindle available right now. For me, the Amazon Kindle Paperwhite is the best Amazon Kindle. It's not the fanciest. But for overall performance, battery life, handling, and reading comfort it is 100% unbeatable in my eyes. And coming from a guy that reads 3-4 books a week, that is high praise indeed!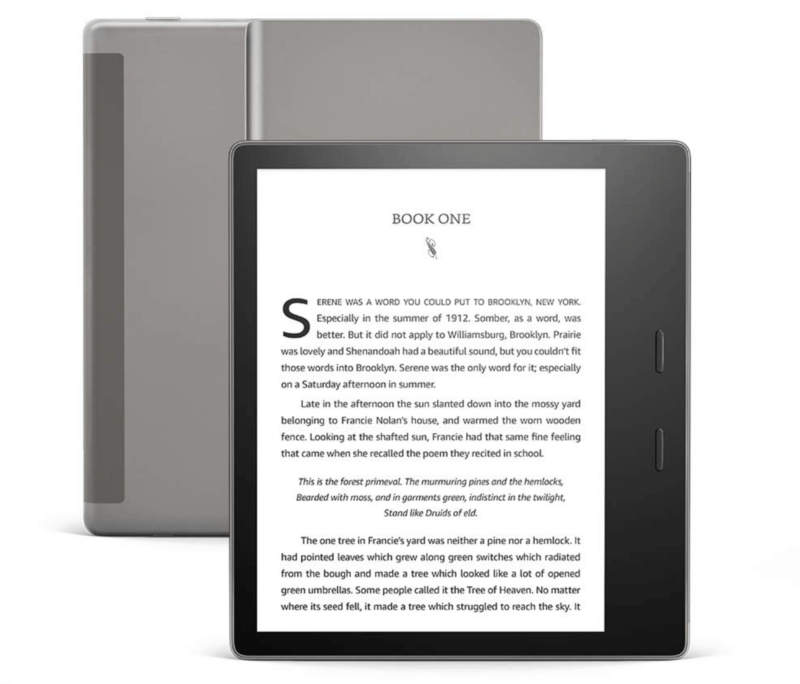 Pin
Amazon Kindle Oasis Pros:
Larger, More Premium Design
Amazon's Most Advanced Display
Audible Support Built-In
Water-Proof
6 Weeks Battery Life
Physical Page Turn Button
I know what you're thinking: surely the most expensive Kindle is the best Amazon Kindle, right? And it is – for features and overall flashiness, the Amazon Kindle Oasis is just about as advanced as a Kindle can be… And that's great, but you will have to pay a pretty penny for it! The Amazon Kindle Oasis is the most expensive option. And like the Paperwhite, it is 100% waterproof and features free internet connection for downloading ebooks. Why does the Amazon Kindle Oasis cost more? Simple: it's a more premium device. In every way. So, if money is no problem, then, yeah, this is the best Amazon Kindle to go for – it is the most advanced and it has the best display. However, I am a simple man that likes value for money and the Amazon Kindle Oasis, as good as it is, for me, just isn't worth the additional money. The Paperwhite does everything I need and it costs about $80 less, which is a considerable amount of money. And for me, value for money and performance are what make the Paperwhite the best Amazon Kindle option right now.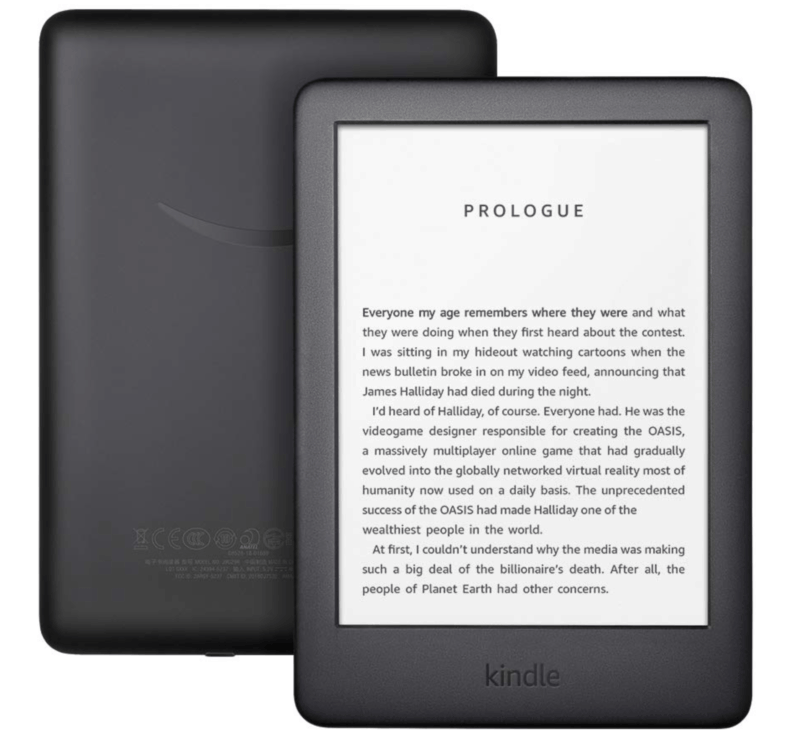 Pin
Amazon Kindle Pros:
Excellent Value For Money
Screen Still Good For Extended Reading Sessions
Great Design, It's Super-Comfortable
4 Weeks Battery Life
On a budget, but still want a Kindle? No worries, Amazon's got your covered with its basic Amazon Kindle. Refreshed in 2019, the entry-level Amazon Kindle is the cheapest option but it is still a great little performer with a decent screen and plenty of battery life. It doesn't possess the same quality as the Kindle Paperwhite or the Kindle Oasis, both with respect to build quality, display quality, and added features like waterproofing and Bluetooth connectivity. But what it does do, it does really well. This is the essentially the best Amazon Kindle for those on a tight budget – or if you're not 100% sure Kindle is for you. If money's tight, or you're not 100% about this whole e-book thing, then the basic Amazon Kindle is the one to go for. It's cheap, it'll run for a month solid off a single charge, and it has a very competent e-ink display for comfortable reading.
Why Amazon's Kindle is The ONLY E-Reader Worth Bothering With…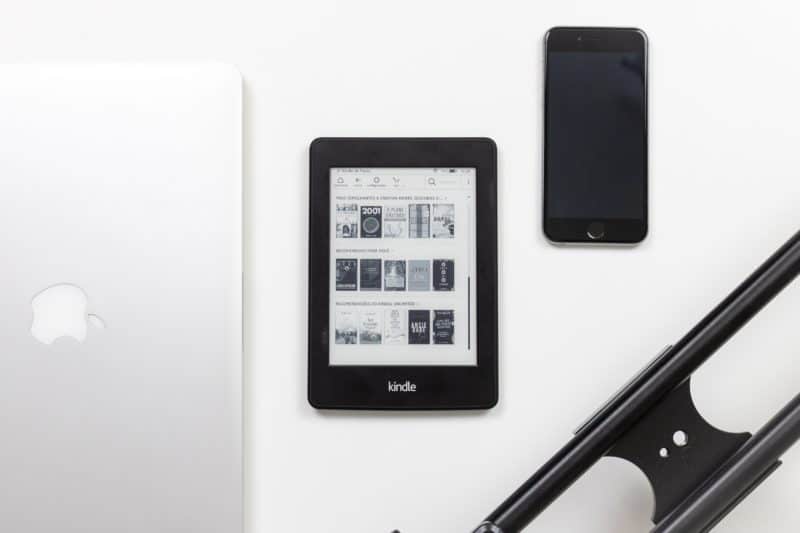 Pin Amazon more or less invented this entire category of products. It also has the most extensive collection of ebooks – by quite a margin. Since the launch of Amazon's Kindle service, a multitude of competing devices and services have come and gone. Most notably Barnes & Noble… Like everything it does, Amazon makes consuming ebooks simple. The prices of its titles range from free to around $15-20, depending on the age of the book you're after. It has literally millions of ebooks, including all the latest releases and best sellers. For this reason, going with a Kindle for your e-reading needs is a complete no-brainer. And when you consider the amount of options available, finding the best Amazon Kindle for your needs has never been easier; you have premium, mid-range, and budget devices. And this makes it easy for anyone to get aboard the e-book train! Going elsewhere would be like buying a BlackBerry in 2019. You can do it, but there is little to no reason why you'd want to… Amazon is the KING of ebooks and its Kindle devices, all of them, are the best e-readers money can buy. Many have tried to topple Amazon in this context, but all – including Apple – have failed.
Sign-Up To Amazon's Kindle Unlimited For Extra Benefits
Kindle Unlimited is a bit like Spotify for ebooks. You pay $9.99 a month and this gives you unlimited access to over 1 million ebooks inside the Amazon Kindle store. And like Spotify, if you're a heavy user like me it basically pays for itself within a couple of weeks – especially if you like the latest, more expensive titles. I get through about 3-4 books a week, so by having a Kindle Unlimited account, Amazon is actually losing money. In a month, I might get through $100's worth of ebooks. And all I pay is $9.99 a month? Yep, that's a solid deal. But it only works if you read a lot; if you're a more casual reader, Kindle Unlimited probably isn't worth it. But that's just the tip of the iceberg when it comes to Amazon Kindle Unlimited, as you'll see below in the following bullet-points:
Kindle Unlimited Has 1.4 MILLION eBooks
You Can Get Magazines & Audiobooks On It Too
You Can Have 10 Kindle Unlimited Titles on Your Kindle at Any One Time
You Can Add Notes & Highlights To Kindle Unlimited Books
Kindle Unlimited Works Across ALL Amazon Devices & Apps
Check out the latest Amazon Kindle Unlimited Deals.