One UI 6 Release Date: Is It Launching in SEPTEMBER?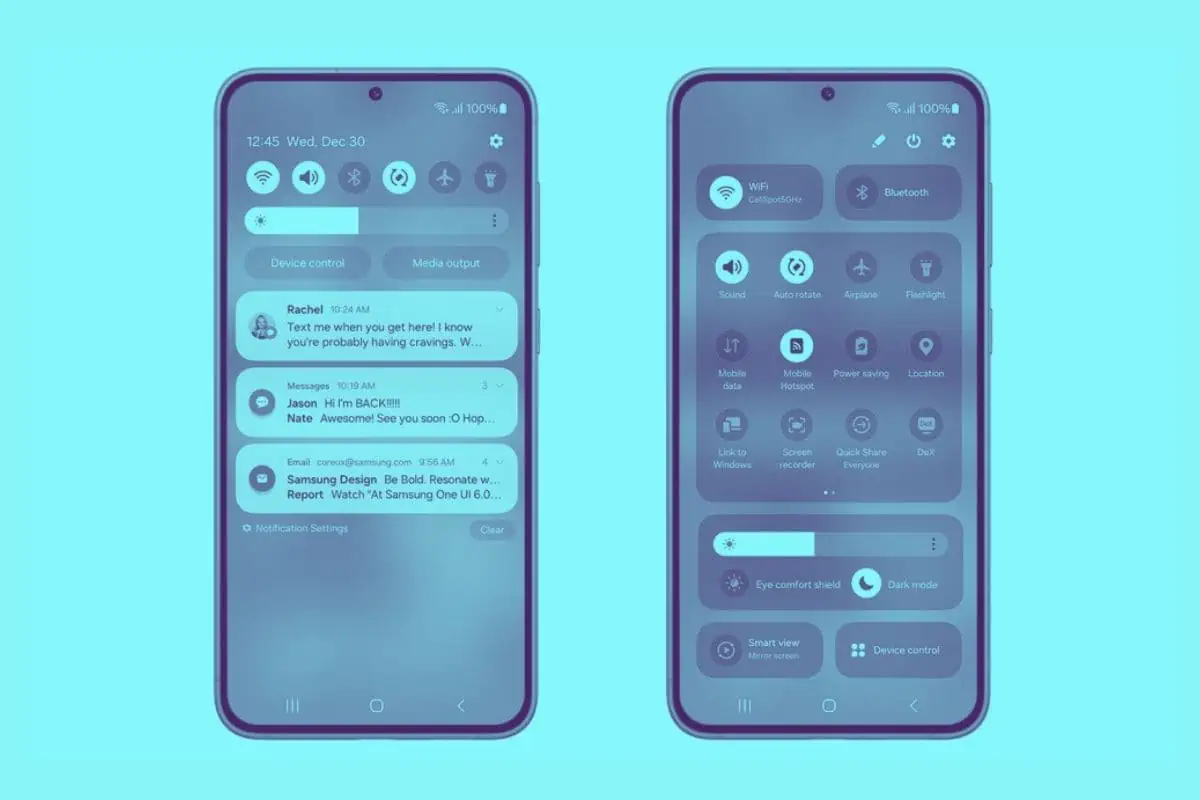 Samsung is about to launch One UI 6, the next iteration of its custom Android skin. But when exactly will it launch? Samsung hasn't revealed anything officially about the launch date, but we can speculate now. Let's talk about the One UI 6 release date!
---
KEY TAKEAWAYS
The official One UI 6 release date hasn't been revealed yet.
One UI 6 release will follow the official launch of Android 14.
Google could launch Android 14 in September 2023, meaning One UI 6 release could follow in September.
One UI 6 Release Date
The One UI versions are tied with Android versions, and One UI 6 is based on Android 14. This means Samsung will release One UI 6 only after the launch of Android 14.
Samsung is yet to reveal any official date for One UI 6's release. But we can expect it to happen right after Android 14 is out. Last year, Samsung announced One UI 5 shortly after Google announced Android 13. We can expect the same to happen this year.
Google is almost close to announcing Android 14; it was thought to be coming by August 2023, but it didn't happen. The launch will certainly happen by September 2023. Meanwhile, Google has also scheduled an announcement for Google Pixel 8 in October. Whether that means Google will be delaying the Android 14 launch to October or not is yet to be seen. Either way, we are close to seeing the official launch of One UI 6; we can now just wait or skip the queue and install One UI 6 Beta!
One UI 6 Beta Is Out
Samsung is now rolling out One UI 6 beta versions to the Samsung Galaxy S23 series. Samsung Galaxy S23, Galaxy S23+, and Galaxy S23 Ultra users in the US, Germany, Korea, India, China, Poland and the UK. If you can't wait for the stable One UI 6 update, you can try out One UI 6 Beta if you have a Galaxy S23 series device.
One UI 6 Beta is already on the latest version – One UI 6 Beta 2. The new Beta 2 version is said to bring a newly revamped Samsung Health app, a new video editor with Samsung Studio, and some new features in the camera app, in addition to all the changes it made with the first One UI 6 Beta.
One UI 6 Features
One UI 6 brings a lot of new features to the most popular custom Android skin. The beta updates of One UI 6 have revealed lots of stuff that are new to One UI 6; let's take a look at them:
New quick settings panel – One UI 6 brings a new and updated quick settings panel. It looks even more modern now but doesn't look quite like the one in stock Android.
Extended lock screen customizations – One UI 6 brings new clock styles to the lock screen and the ability to place the clock anywhere on the lock screen.
New fonts and emojis – One UI 6 has a new system font, and the emojis have been updated.
New media notifications – The media player on the notification panel has been updated. It now shows a wave following the seek bar.
Situational wallpapers – Situational wallpapers on One UI 6 ensure that your phone will wake up to a new wallpaper based on the situation.
Android 14 features such as:

Bigger fonts.
Granular media access.
App pair.
New widgets.
Predictive back gesture.
Forced-themed icons.
Partial screen recorder.
Drag and drop text across apps.