Exploring Sky Q Features: A PROS & CONS Guide [2023]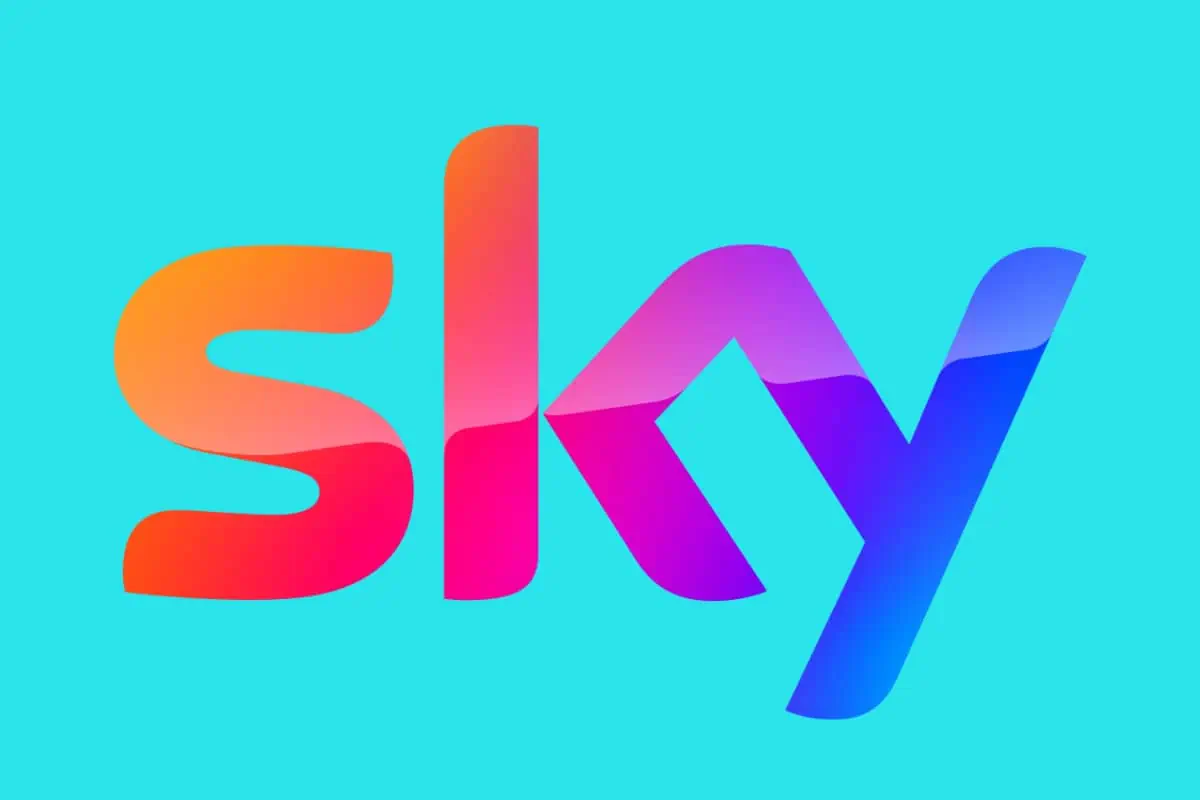 You may have seen Sky Q advertised recently – as they seem to be advertising absolutely everywhere – but what exactly is it and is it any good? Here's a review…
---
---
Sky Q is Sky's flagship satellite TV service, taking the baton from its predecessor, Sky+ HD, and running with it.
As the most current and feature-rich version of Sky's subscription-based TV offerings, Sky Q is the go-to choice for accessing Sky TV in the UK today.
Once primarily recognized for its satellite TV services, Sky has evolved into a multifaceted entertainment provider.
The company now offers a wide array of internet-based services, including streaming platforms, catch-up TV, and a vast library of on-demand movies and TV series.
What sets Sky Q apart? For starters, it boasts recording capabilities in stunning 4K and ultra-HD, elevating your viewing experience to cinematic levels.
Plus, it offers more storage capacity for recordings than ever before, ensuring you never have to miss out on your favorite shows.
But the big question remains: Is Sky Q worth the investment, given Sky's reputation for premium pricing? Read on for everything you need to know about Sky Q's features (and why it is still the best option right now)…
What Are The New Sky Q Features?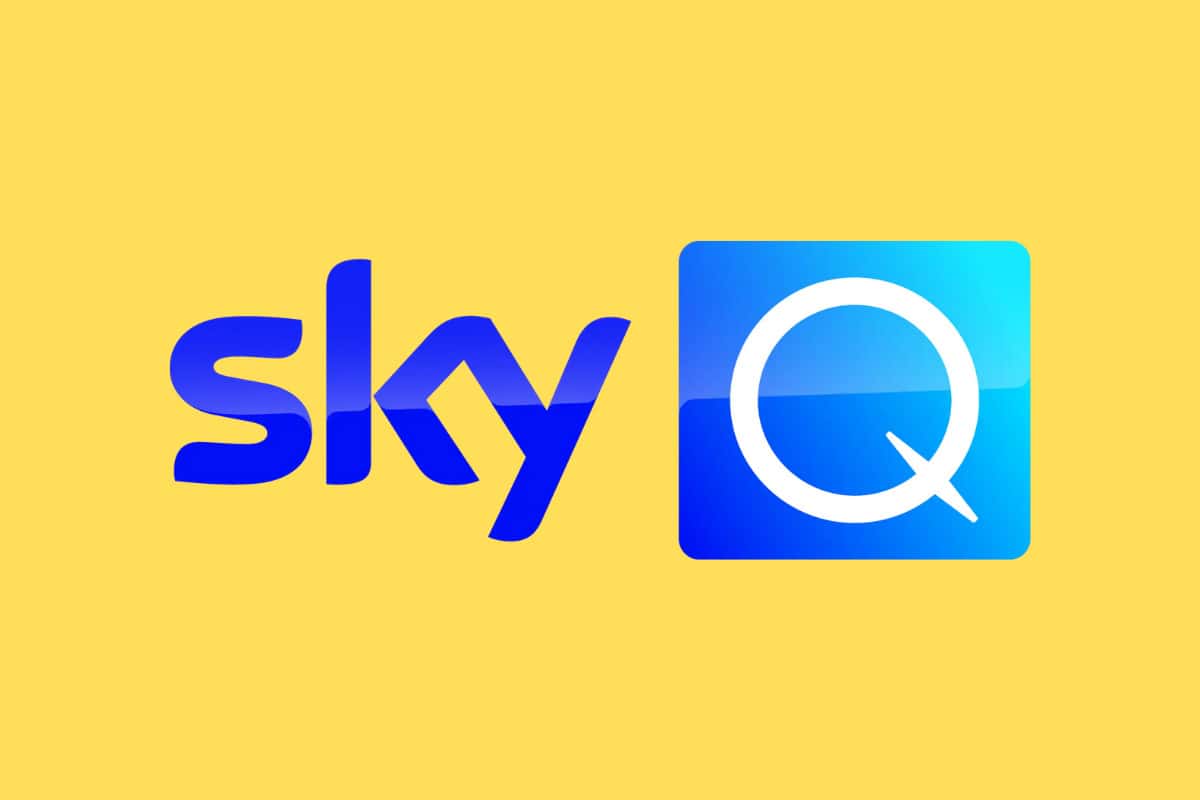 If you're hoping Sky Q comes with enough new features to make it worth the upgrade from Sky+ HD, you're in luck. New Sky Q features include greater recording capacity, a new touch remote and much better video streaming compatibility.
Sky Q comes packed with a range of features designed to elevate your home entertainment experience. Here's a rundown of some of its standout capabilities:
Ultra-HD and 4K Recording: Sky Q allows you to record content in ultra-HD and 4K quality, providing a cinematic experience right in your living room.
Extensive Storage Capacity: The service offers a large storage capacity, enabling you to record multiple shows and movies without worrying about running out of space.
Multi-Room Viewing: Sky Q offers the ability to watch content in multiple rooms with the help of additional mini boxes. This feature is perfect for households with diverse viewing preferences.
User-Friendly Interface: Sky Q features a slick, easy-to-navigate interface that makes it simple to browse through a wide range of content options.
Streaming and Catch-Up Services: In addition to satellite TV, Sky Q provides access to various streaming platforms and catch-up services, expanding your entertainment options.
Voice Control: The Sky Q remote comes with voice control capabilities, allowing you to search for shows, change channels, or even pause and play content using voice commands.
Built-in Apps: Sky Q comes with built-in apps like Netflix, YouTube, and Spotify, so you can switch from live TV to streaming services seamlessly.
Picture-in-Picture (PiP): The service offers a Picture-in-Picture feature, enabling you to watch two programs at the same time, or keep an eye on a live TV channel while browsing the guide.
Bluetooth Connectivity: Sky Q offers Bluetooth connectivity, allowing you to pair devices like headphones for a more personalized viewing experience.
Parental Controls: The platform provides robust parental controls, enabling you to restrict content based on age ratings and set up PIN-protected locks on specific channels or shows.
If the recording capabilities of your Sky+ HD box made you feel constrained, you'll probably be more satisfied with what the Sky Q box has to offer. You'll likely also appreciate using the new touch remote to navigate the revised UI.
It's never been easier to stream music and shows from your favorite video and music streaming services including Netflix, as previously mentioned, as well as Amazon Prime Video, BBC iPlayer, All4, ITV Hub, YouTube, and Spotify.
The Best Way To Experience Sky Right Now
Sky Q
Sky Q offers the most features, the best recording abilities, and the best overall Sky experience right now. It supports 4K, comes with myriad packages, and is simple to use and setup.
Pros:
Amazing Multi-Screen Experience

Native Netflix, Amazon Prime, Disney+ & Apple TV+

Beautiful Phone & Tablet Integration

Loads of 4K content

Relatively Affordable
VIEW LATEST DEALS
How Does Sky Q Differ From Sky+ HD?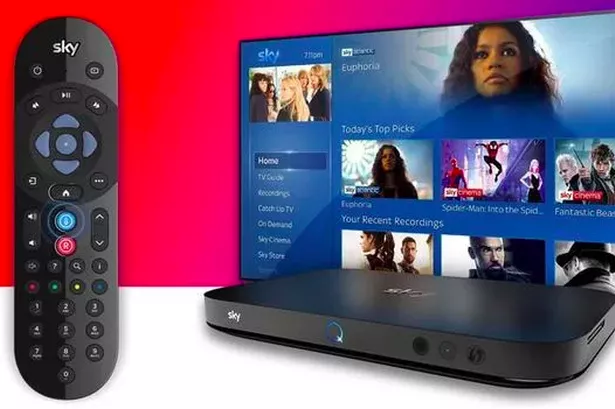 In the event that you have upgraded to Sky Q from Sky+ HD in the past and are now considering making the switch to Sky Q, you may be curious about the specific distinctions between the two services.
Here's a breakdown of how they differ:
Sky Q
User Interface: Sky Q offers a modern, intuitive user interface that is designed for ease of use and quick navigation.
Multi-room Viewing: One of Sky Q's standout features is the ability to watch different shows in different rooms simultaneously, provided you have Sky Q Mini boxes.
Ultra HD and HDR: Sky Q supports Ultra HD (4K) and HDR content, offering a superior viewing experience.
Voice Search: Sky Q comes with a voice-controlled remote, allowing you to find shows, change channels, or even pause/play content using voice commands.
Fluid Viewing: This feature allows you to pause a show in one room and continue watching it in another.
Built-in Apps: Sky Q has built-in apps like Netflix, YouTube, and Spotify, allowing for a more integrated entertainment experience.
Recording: Sky Q allows you to record multiple shows at the same time while watching another live channel.
Online Streaming: Sky Q is designed to work seamlessly with online streaming services, offering a blend of live TV and on-demand content.
Connectivity: Sky Q boxes use a mesh Wi-Fi network to connect to each other, improving the overall network performance in your home.
Sky+ HD
User Interface: Sky+ HD has a more traditional interface, which, while functional, lacks the sleekness and intuitiveness of Sky Q.
Multi-room Limitations: Multi-room viewing is available but requires separate subscriptions and doesn't offer the same seamless experience as Sky Q.
HD Quality: Sky+ HD supports up to 1080i HD but does not offer 4K or HDR support.
Remote Control: The remote is more basic and does not offer voice control features.
Recording: Sky+ HD allows you to record shows, but you can't watch a different channel while recording two others.
Built-in Apps: Limited to a few apps and services, and not as integrated as Sky Q.
Online Streaming: While you can access some on-demand content, the experience is not as seamless as with Sky Q.
Connectivity: Sky+ HD boxes do not create a mesh network, so they don't offer the same level of connectivity and performance as Sky Q.
Storage: Generally offers less storage capacity compared to Sky Q, which can offer up to 2TB of storage.
Sky Q Boxes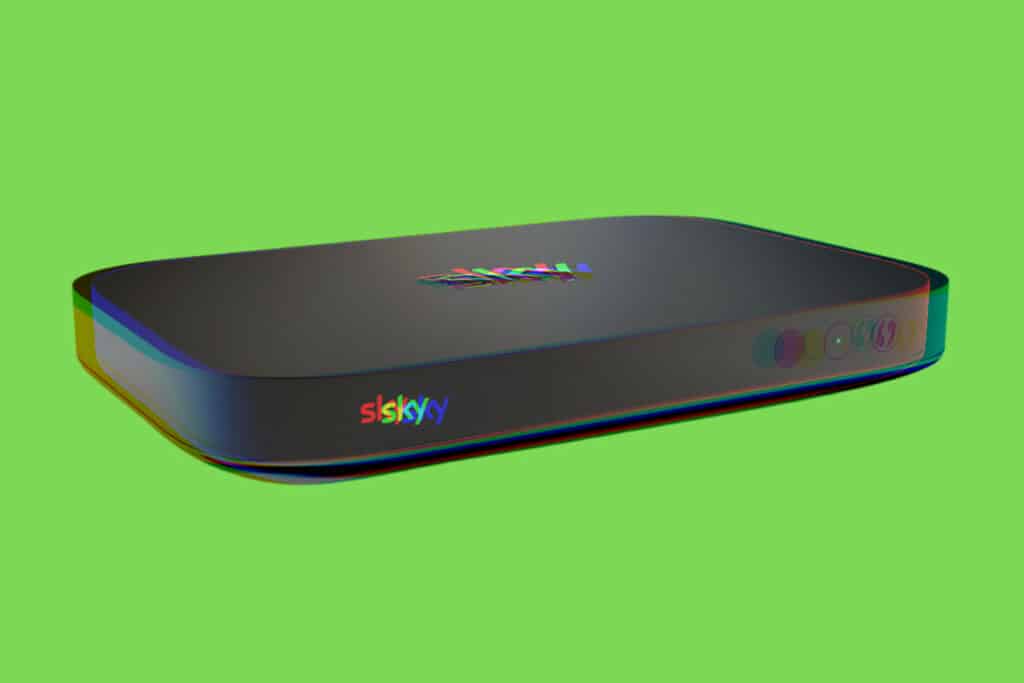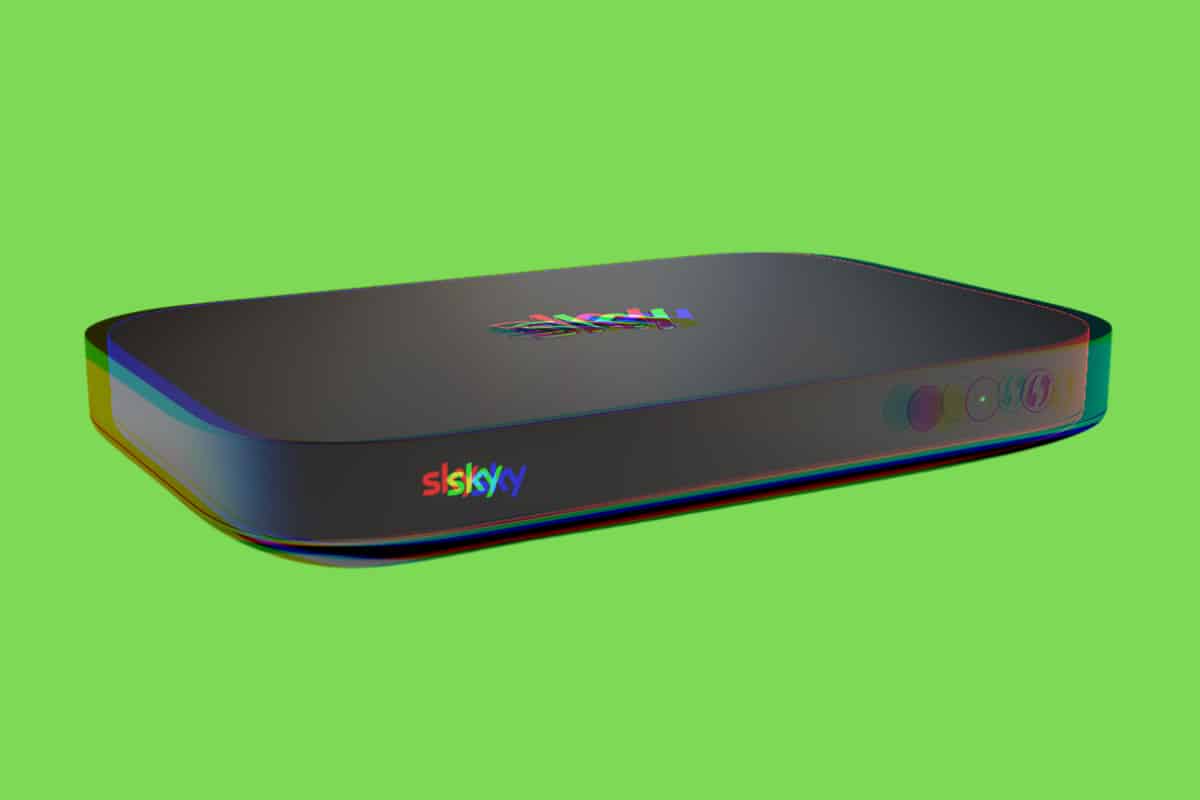 For the Sky Q main box, a few variations are available. These at the moment are the 1TB and 2TB models, which come with a few more functions in addition to having more recording space for saving TV shows that have been recorded.
To see 4K on your TV, make sure it is 4K compatible and that you are connected to the proper HDMI port on your TV. Both boxes are compatible with 4K super HD for crisp video pictures.
Sky Q Mini Box
Sky Q may be used in the same way as Sky Multi-Room if you currently have many boxes scattered across your home.
With Sky Q, you just need one main Sky Q box and the smaller boxes, which function as the main box's slaves and don't need their own viewing cards as earlier Sky systems did, are not necessary.
The Sky Q micro boxes are designed to communicate wirelessly with your main Sky Q box via their own mesh network.
If you also subscribe to Sky broadband, the Sky Mini-box can be used to improve your WIFI connection throughout your home, potentially remove WIFI blackspots, and eliminate the need for the installation of separate wireless access points in addition to eliminating the need to run cables throughout your home.
Sky Q Interface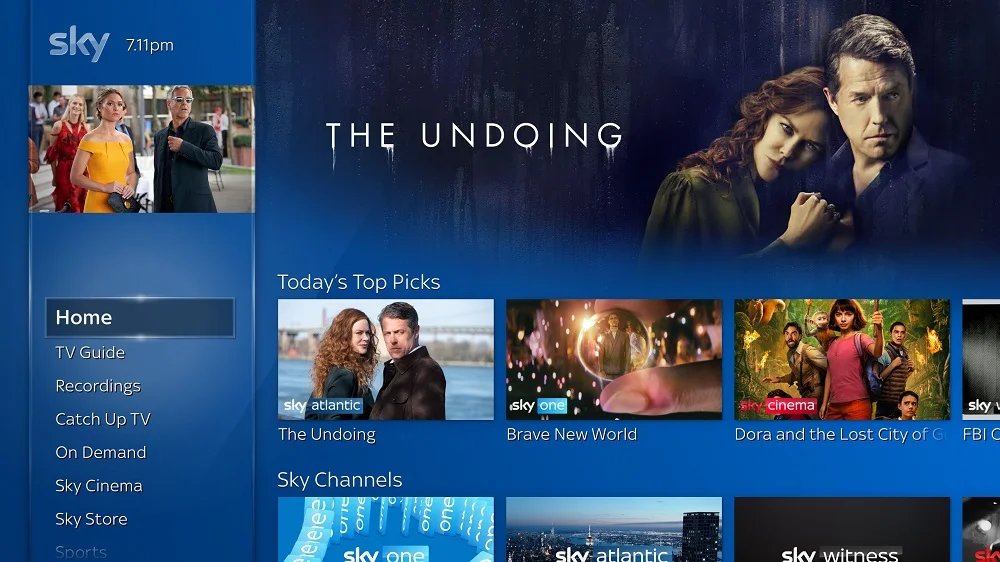 When using a Sky Q box for the first time, the new user interface – which, as you would guess, looks very different from earlier iterations – is likely to catch your attention first.
You will discover that the interface is typically more responsive, faster, and slicker to operate, albeit it may take some getting used to. You also have voice search capabilities if your equipment is compatible.
Reminders for shows you've previously seen or recommendations based on your watching history are available on the menu home screen, both of which might be useful.
Sky Q Touch Remote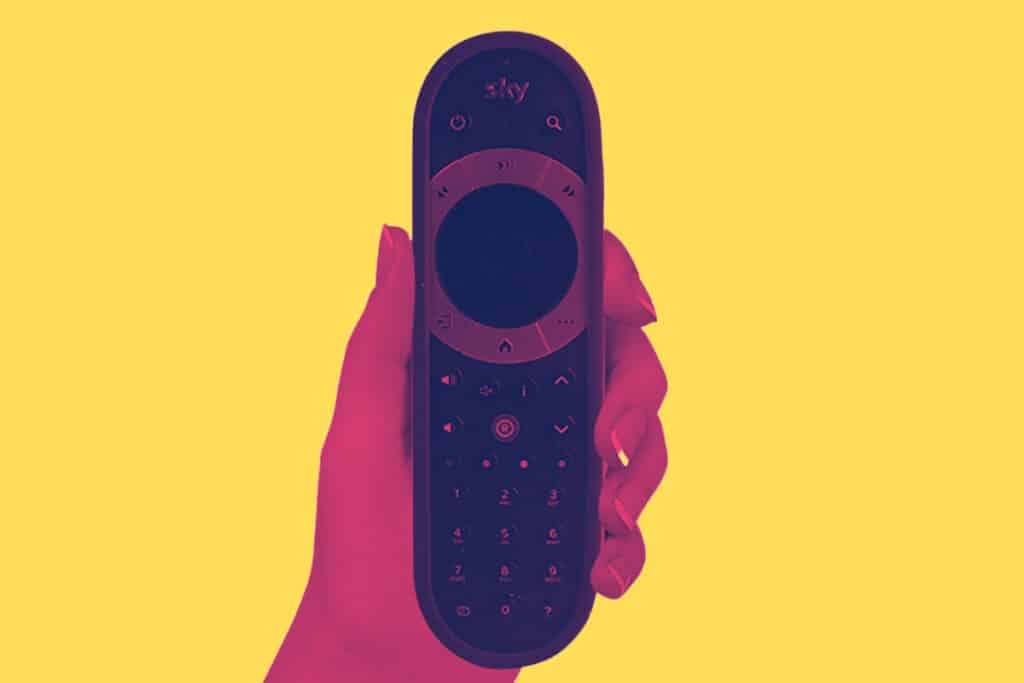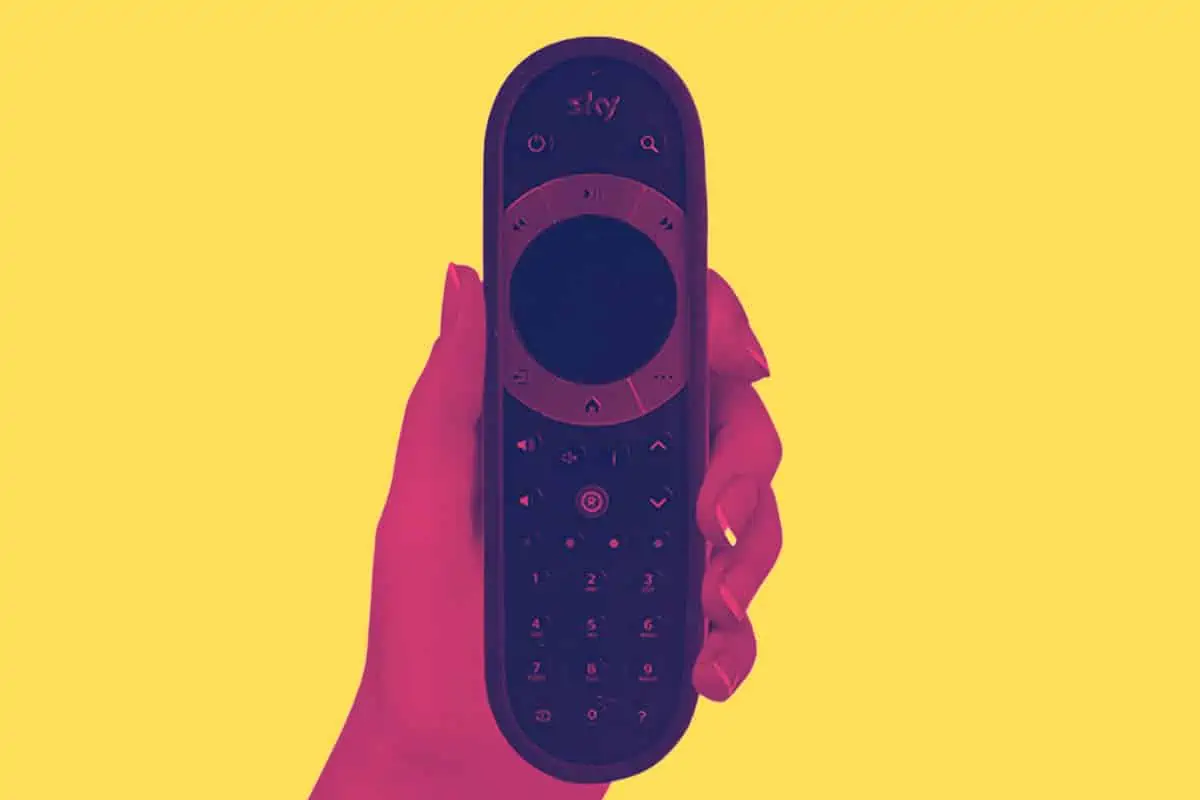 With the launch of Sky Q, the Sky remote also got an update with the inclusion of the Bluetooth-enabled Sky Q Touch control.
If you're unfamiliar, Bluetooth technology uses radio frequency rather than infrared to communicate. As long as you are within the remote control's wireless signal range, you can still operate the device without having to aim the remote control directly at it.
This is perfect if you want to conceal the AV equipment while still controlling it since the box may be hidden behind a cabinet or something similar, and you won't have to open the doors to do so or install infrared emitters or remote eyes to operate the equipment.
Additionally, it features a really helpful "find my remote" function that lets you locate the object that keeps being misplaced by emitting an audible tone.
How Much Does Sky Q Cost?
Prices change a lot and it will depend on which subscription you choose, but here are some general prices to give you an idea of what to expect if you've yet to take a look.
The most basic bundle has a monthly cost of £26; extra mini-boxes cost £12 each.
There's a combined monthly cost of £36 if you subscribe to both Sky Sports and Movies, which both cost £27.50 and £18 respectively. There are nominal setup costs, and a 2TB box costs £199 upfront.
And you can check out how Sky Q compares to Sky Glass for a more nuanced look at Sky's latest offerings.
The Best Way To Experience Sky Right Now
Sky Q
Sky Q offers the most features, the best recording abilities, and the best overall Sky experience right now. It supports 4K, comes with myriad packages, and is simple to use and setup.
Pros:
Amazing Multi-Screen Experience

Native Netflix, Amazon Prime, Disney+ & Apple TV+

Beautiful Phone & Tablet Integration

Loads of 4K content

Relatively Affordable
VIEW LATEST DEALS