Sky TV: The Ultimate Buyer's Guide [2023]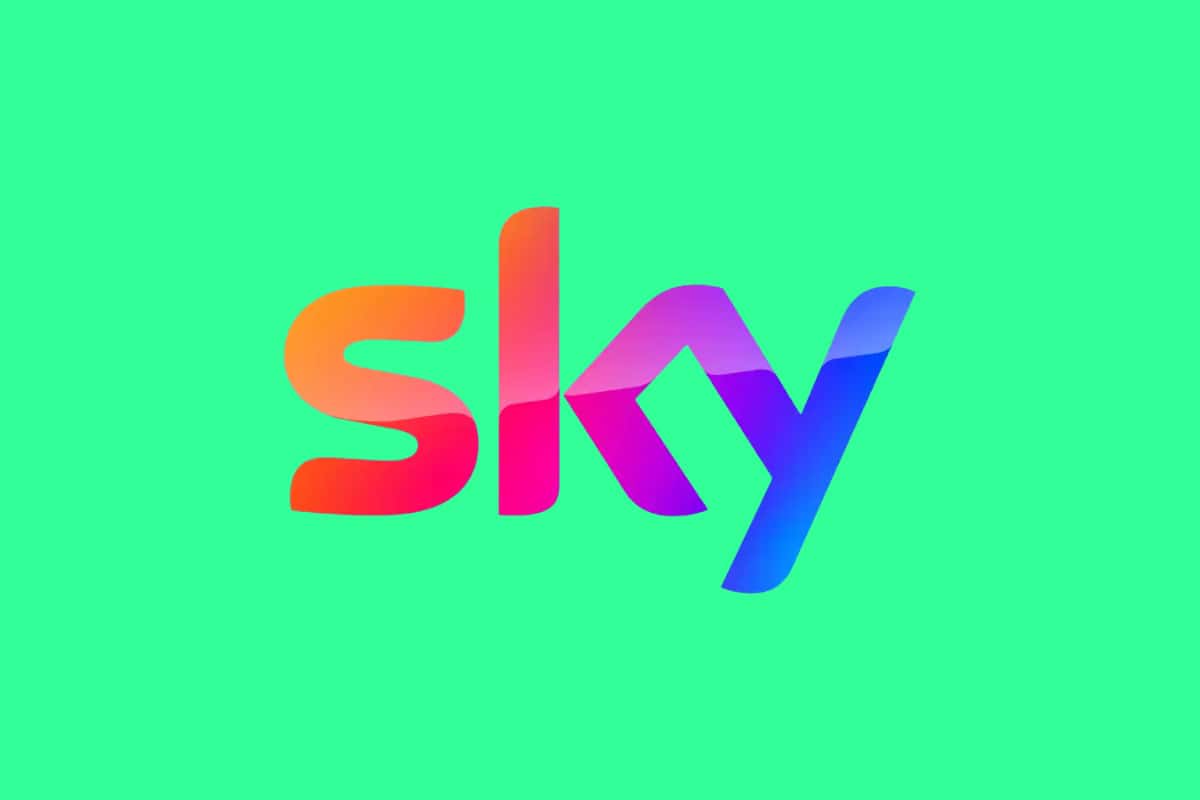 Thinking about making the switch to Sky TV? Here's everything you need to know about Sky Q, Sky Stream, Sky Glass and Sky's packages in one place…
---
---
Sky TV is a huge deal in the UK. It has exclusive film and sports rights, it plugs into all the latest streaming apps, and it even does super-fast broadband too.
Basically, there's a lot to unpack when you're thinking about signing up for Sky TV.
With a range of hardware options and packages, how do you know what's right for you?
That's where this ultimate guide comes in.
We're diving deep into the world of Sky TV, from its storied history to its game-changing features and beyond.
Whether you're a newbie looking to make the switch or a long-time user aiming to optimize your experience, this guide has got you covered.
Make sure you stick around to the end, as we explore and analyse:
The Origins of Sky TV: How It Became a Powerhouse
Must-Have Features You Didn't Know You Needed
Decoding Package Options: From Basic to All-In
The Hardware Game: Is Sky Q or Sky Glass Better?
And a Whole Lot More!
Ready to become a Sky TV pro? Let's get started.
A Brief History of Sky TV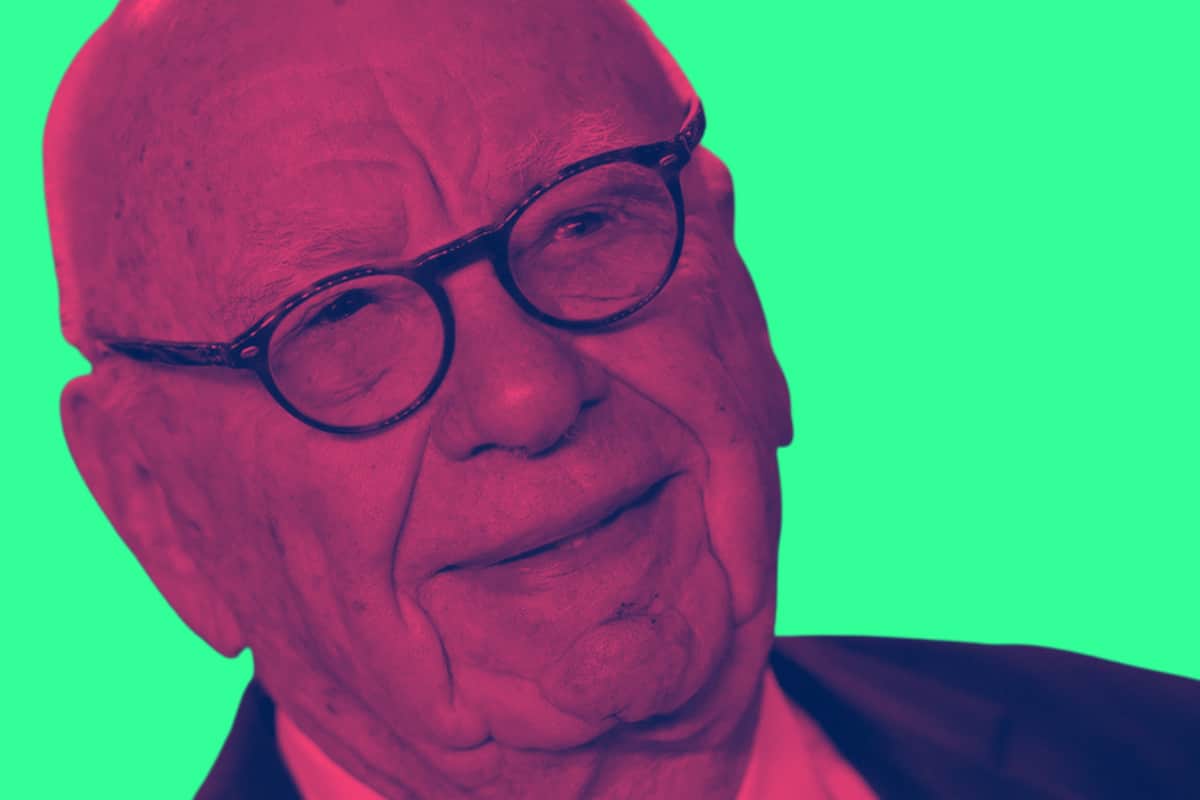 Sky TV was launched in 1989 and has since evolved into a multimedia giant. Notable milestones include the introduction of Sky+ in 2001, Sky Go in 2009, and Sky Q in 2016. Each innovation has made Sky TV more accessible and feature-rich.
More recently, Sky unveiled Sky Glass.
With Sky Glass, everything you need to access and use Sky's services and packages is contained inside a Sky-branded Smart TV.
You also DO NOT need a dish with Sky Glass or Sky Stream which is handy if you live in a listed building, a high rise flat, or just want to get up and running with Sky without having to go through an installation.
Why Choose Sky TV?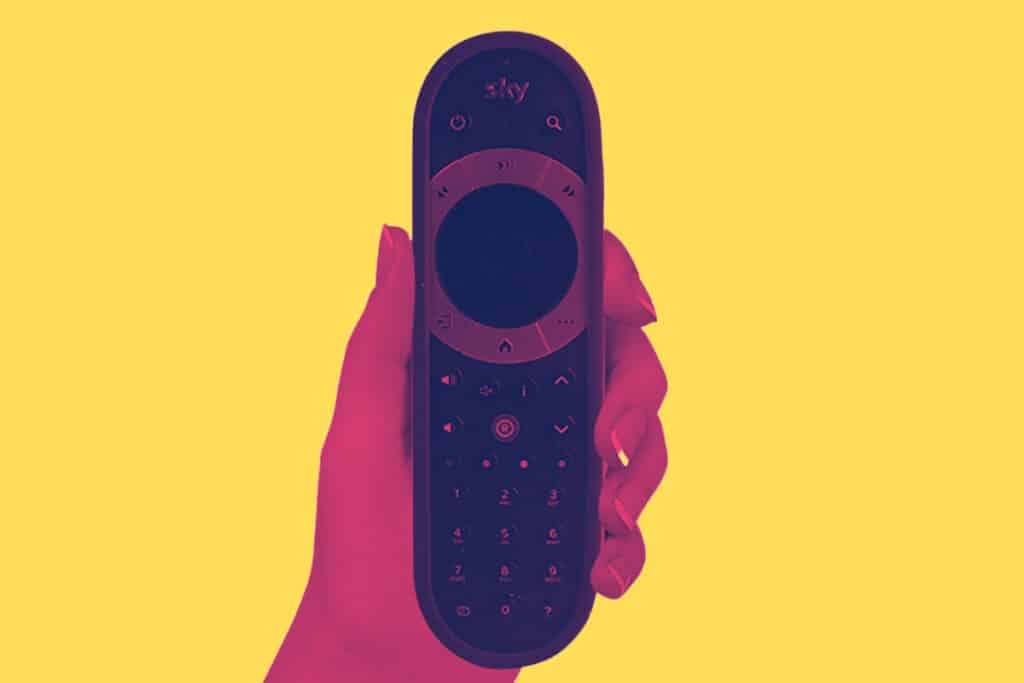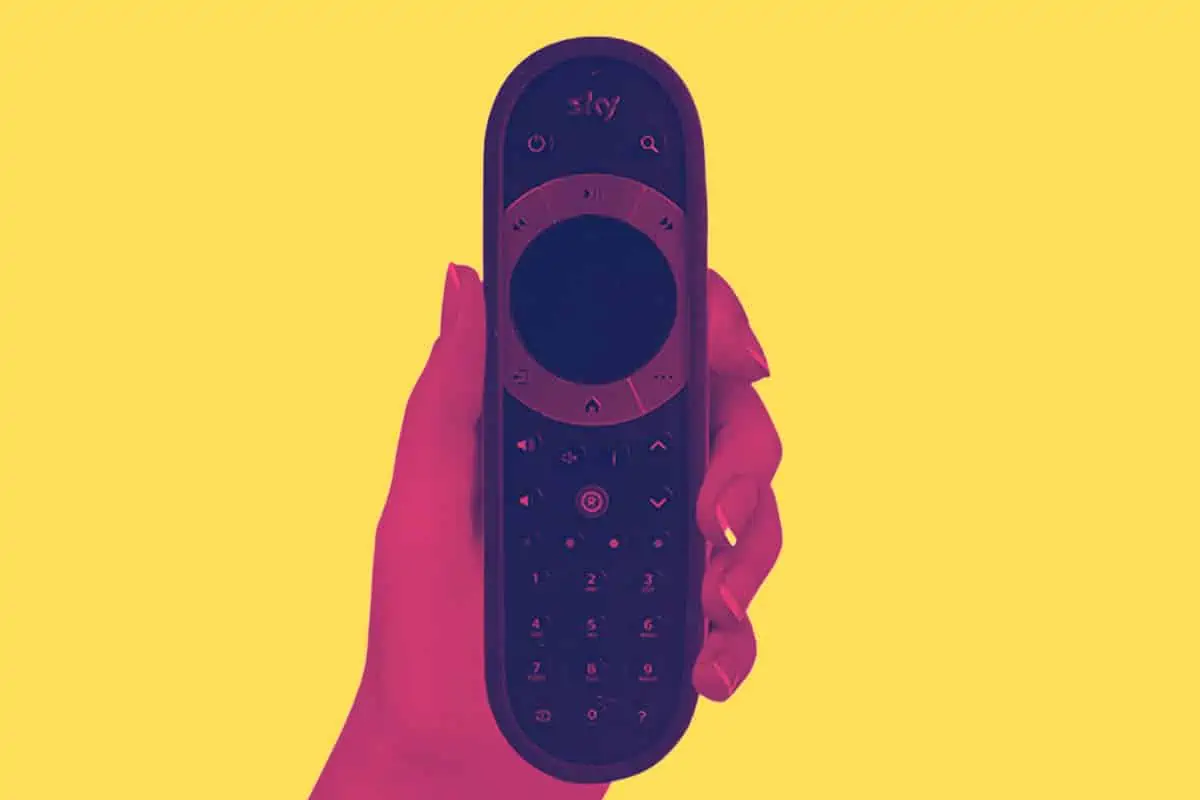 Sky TV holds a significant market share in the UK, thanks to its reputation for quality and innovation. Unique features like Sky Q and Sky Stream set it apart from competitors.
Sky TV Market Share
As of 2020, Sky TV was among the top subscription-based TV providers in the UK based on audience share.
Owned by Comcast, Sky has been a cornerstone of the UK media industry for over two decades.
The company's financial health is robust, with 2021 revenue reaching an all-time high of £16.46 billion. Sky's influence isn't limited to the UK; it has a significant footprint in other European markets, including Ireland, Austria, Germany, Italy, Switzerland, and Spain.
The Content Edge: Sports, Entertainment, and HBO
One of Sky TV's major selling points is its diverse range of sports and entertainment packages.
Whether you're a fan of the latest blockbuster movies, Formula 1, or live football matches, Sky has you covered.
Moreover, Sky holds exclusive rights to HBO programs in the UK and several other European countries, adding another layer of premium content to its offerings.
The Rise of VOD and Streaming Services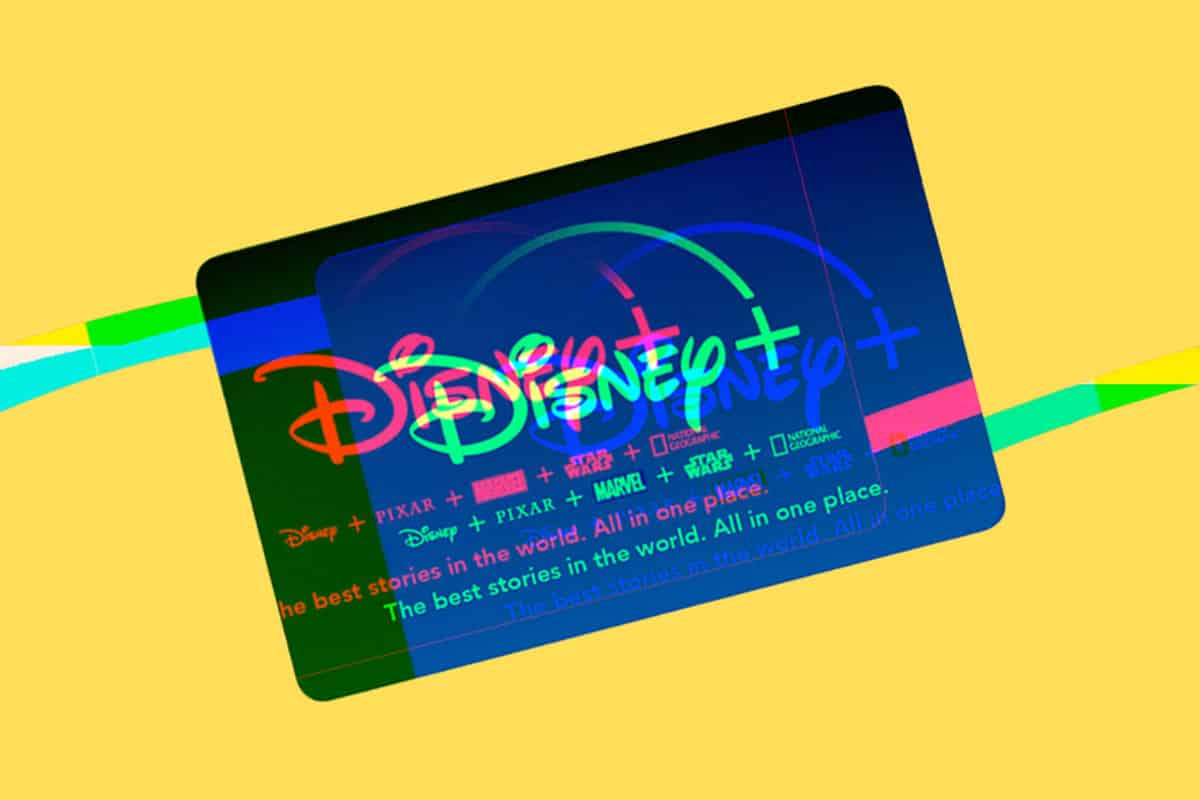 The UK's media consumption habits are evolving.
The cord-cutting trend is gaining momentum, and non-linear streaming alternatives like Netflix are becoming increasingly popular.
Between 2014 and 2021, the number of Netflix households in the UK surged more than fourfold, nearing 17 million.
Amazon Prime Video and Disney+ are also experiencing significant growth in subscriber numbers.
Sky's Response: On-Demand and Flexibility
Sky TV has responded to these shifts by offering features like Sky Q and Sky Stream, designed to provide a more flexible and integrated viewing experience.
Sky Q allows for seamless multi-room and Ultra HD viewing, while Sky Stream offers live and on-demand streaming across multiple devices.
These features aim to meet the demands of today's digitally savvy audiences who seek flexibility and variety in their media consumption.
Types of Sky Packages Available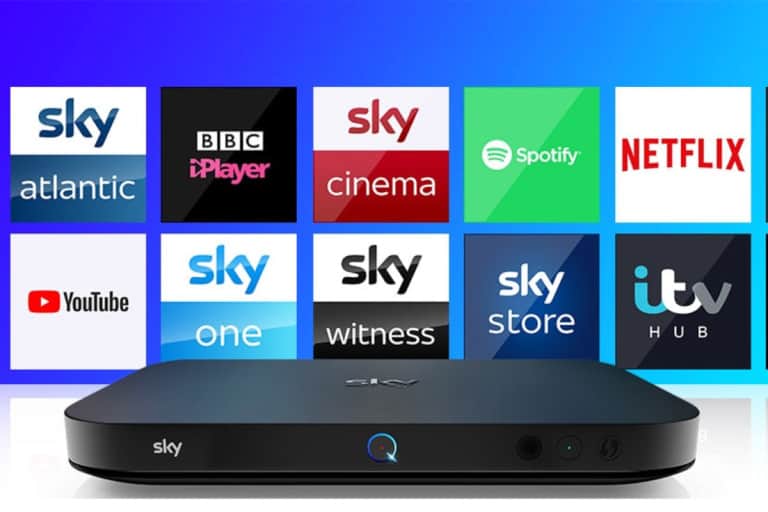 Sky Entertainment
Whether you're a news junkie, a movie aficionado, or a parent looking for kid-friendly content, Sky Entertainment has something for everyone.
Let's delve into the specifics of what makes this package a standout choice for viewers.
Sky Entertainment offers an expansive array of channels that cover multiple genres, ensuring that every member of the household has something to watch.
Here's a breakdown of the types of channels you can expect:
News Channels
For those who like to stay updated on current events, Sky Entertainment provides access to leading news channels.
Whether it's international news or local updates, you can tune into channels like Sky News, BBC News, and CNN to get your daily dose of information.
Entertainment Channels
If you're in the mood for some light-hearted entertainment or gripping drama series, Sky Entertainment has got you covered.
With channels like Sky Atlantic, which offers exclusive HBO content in the UK, to Comedy Central and E!, there's never a dull moment.
Kids' Programming
Parents can breathe easy knowing that Sky Entertainment offers a variety of channels dedicated to children's programming.
Channels like Cartoon Network, Disney Channel, and Nickelodeon provide a safe and entertaining environment for kids to explore.
One of the standout features of Sky Entertainment is its exclusive content.
From original Sky productions to special premieres, subscribers get first-hand access to some of the most sought-after shows and movies.
This includes exclusive rights to HBO content in the UK, making it the go-to package for fans of shows like Game of Thrones, Westworld, and Succession.
Sky Cinema
With a vast library that spans genres, eras, and styles, Sky Cinema is a movie lover's dream come true. Let's take an in-depth look at what sets this package apart.
Sky Cinema offers an extensive collection of movies that cater to every taste and mood. Whether you're a fan of blockbuster hits, indie gems, or timeless classics, you'll find something to enjoy.
Here's a breakdown of the types of movies you can expect:
New Releases: Get first-row access to the latest movies without having to step out of your home. Sky Cinema frequently updates its library to include new releases, often available shortly after their theatrical run. From action-packed adventures to heartwarming dramas, stay ahead of the curve with the newest films.
Classics and Evergreens: For those who appreciate the golden age of cinema, Sky Cinema has a dedicated section for classics. Relive the magic of iconic films that have stood the test of time, from "Gone with the Wind" to "The Godfather."
Genre-Specific Channels: Sky Cinema goes the extra mile by offering channels that focus on specific genres. Whether you're in the mood for a romantic comedy, a suspenseful thriller, or a family-friendly animation, there's a channel just for that.
High-Quality Viewing Experience
Sky Cinema is committed to delivering a top-notch viewing experience.
Most movies are available in HD, and select titles even offer Ultra HD and Dolby Atmos sound, providing a truly immersive cinematic experience.
On-Demand and Scheduled Programming
Flexibility is at the core of Sky Cinema's offering.
Not only can you browse through the on-demand library to pick and choose what you want to watch, but you can also tune into scheduled programming on various channels.
This gives you the best of both worlds, allowing for spontaneous movie nights or planned viewing.
Special Features and Extras
Sky Cinema often features special programming events, such as themed weekends or film festivals, offering curated lists of movies centered around a particular actor, director, or genre.
Like, right now it's all about the Barbie Movie.
Additionally, you'll find exclusive interviews, behind-the-scenes footage, and other extras that enrich your movie-watching experience.
Sky Sports
Sky Sports is more than just a sports channel; it's a comprehensive platform designed to bring you closer to the action. From football to cricket, Sky Sports offers an unparalleled range of coverage that caters to all sports fans.
Let's dive into the details.
Key Features
Premier League Football: Exclusive rights to broadcast a significant number of Premier League matches. And you also get in-depth analysis, pre-game shows, and post-match interviews.
Cricket Coverage: Domestic and international matches, including Test cricket, T20, and ODIs. Special features like player profiles and match statistics.
Diverse Sports Portfolio: Beyond football and cricket, Sky Sports covers a wide array of sports like rugby, golf, Formula 1, and even darts.
High-Definition Streaming: Most events are available in HD, and select events offer Ultra HD and Dolby Atmos sound for an immersive experience.
Special Programming
Sky Sports News: 24/7 news channel dedicated to the latest updates, transfer news, and interviews.
Sky Sports Mix: A channel that offers a blend of different sports, perfect for the general sports enthusiast.
Themed Channels: Sport-specific channels like Sky Sports Football, Sky Sports Cricket, and Sky Sports F1 for dedicated coverage.
User Experience
Interactive Features: Real-time stats, live commentary, and the ability to watch highlights during live matches.
On-Demand Content: Missed a game? Sky Sports offers on-demand replays and highlights.
Multi-Device Streaming: Watch on your TV, laptop, or mobile device with the Sky Go app.
Exclusive Content
Documentaries and Original Series: Exclusive shows that take you behind the scenes, offering insights into the lives of athletes and the history of various sports.
Expert Analysis: Renowned sports personalities and experts provide in-depth analysis and opinions.
Other Specialized Packages
Sky doesn't just stop at mainstream entertainment and sports; it goes the extra mile to offer specialized packages that cater to a wide range of niche interests and specific age groups.
Let's delve into what these unique packages bring to the table.
Key Offerings
Sky Kids:

A dedicated channel lineup for children, featuring popular shows like "Peppa Pig," "SpongeBob SquarePants," and "Paw Patrol."
Parental controls to ensure a safe viewing environment.
On-demand content to keep the little ones entertained at any time.

Sky History:

A channel focused on historical documentaries, biographies, and series.
Topics range from ancient civilizations to modern history.
Exclusive shows like "Ancient Aliens" and "The Curse of Oak Island."

Sky Arts:

A platform for the culturally inclined, featuring operas, ballets, and art documentaries.
Programs like "Portrait Artist of the Year" and "Landscape Artist of the Year" offer a competitive edge to the arts.

Sky Nature:

A channel dedicated to the wonders of the natural world, featuring documentaries on wildlife and ecosystems.
High-definition content that brings you closer to nature.
Additional Features
Flexible Subscription: The ability to add or remove these specialized packages to your existing Sky subscription.
Multi-Screen Viewing: These specialized channels are also available on the Sky Go app, allowing you to enjoy them on multiple devices.
Exclusive Content: Specialized packages often come with exclusive shows and documentaries not available on other platforms.
Hardware Options
Sky Q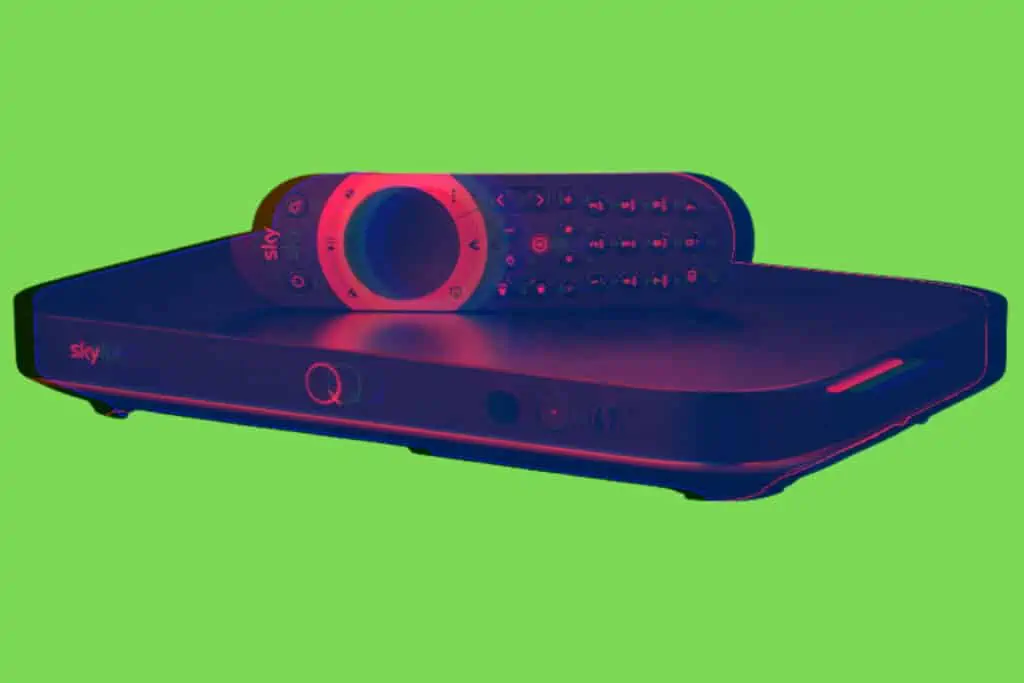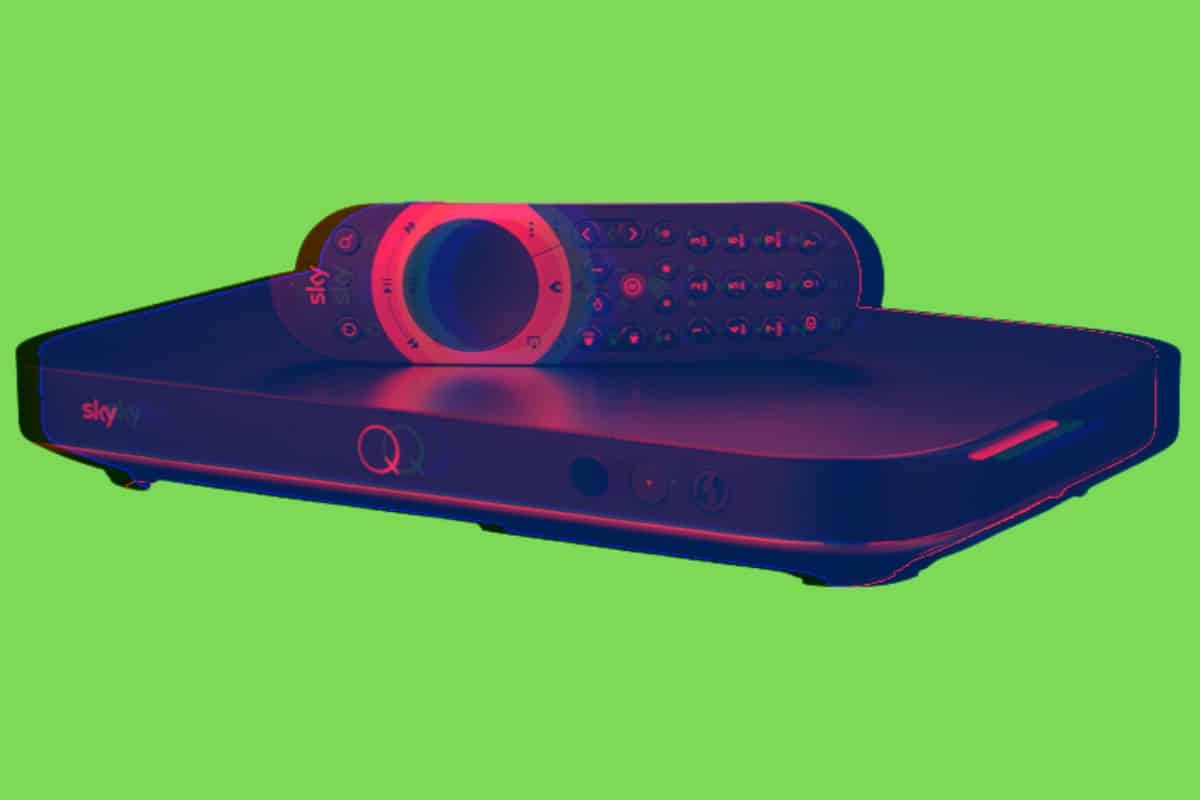 Sky Q is Sky's flagship set-top box, offering a range of features that elevate it above traditional TV platforms. Here's a detailed breakdown of what Sky Q brings to the table.
Key Features
Fluid Viewing: This feature allows you to pause content on one device and resume it on another, offering a seamless viewing experience across multiple screens.
Ultra HD & HDR Support: Sky Q supports Ultra HD and HDR, providing superior picture quality with detailed visuals and vibrant colors.
Voice Search: The voice-activated search function enables quick and easy access to content.
Multi-Screen Capability: The system supports simultaneous viewing on up to three TVs and two tablets via Sky Q Mini boxes.
Built-in Apps: Sky Q integrates popular streaming services like Netflix, Spotify, and YouTube directly into its interface.
User Experience
Intuitive Interface: The Sky Q interface is designed for ease of use, featuring straightforward navigation and menu options.
Personalized Recommendations: The platform uses algorithms to analyze your viewing history and recommend content accordingly.
Sky Q Touch Remote: The remote control features touch-sensitive controls and includes a 'Find My Remote' function.
Connectivity
Sky Q Hub: The accompanying broadband router is engineered to provide a robust Wi-Fi signal throughout your home.
Bluetooth & AirPlay Support: You can stream content directly from Bluetooth-enabled devices and use AirPlay for Apple devices.
Additional Features
Sky Go: The Sky Go app extends the Sky Q experience to mobile devices, allowing for live and recorded TV viewing on the go.
Parental Controls: The system includes robust parental controls to manage and restrict content for younger viewers.
Sky Glass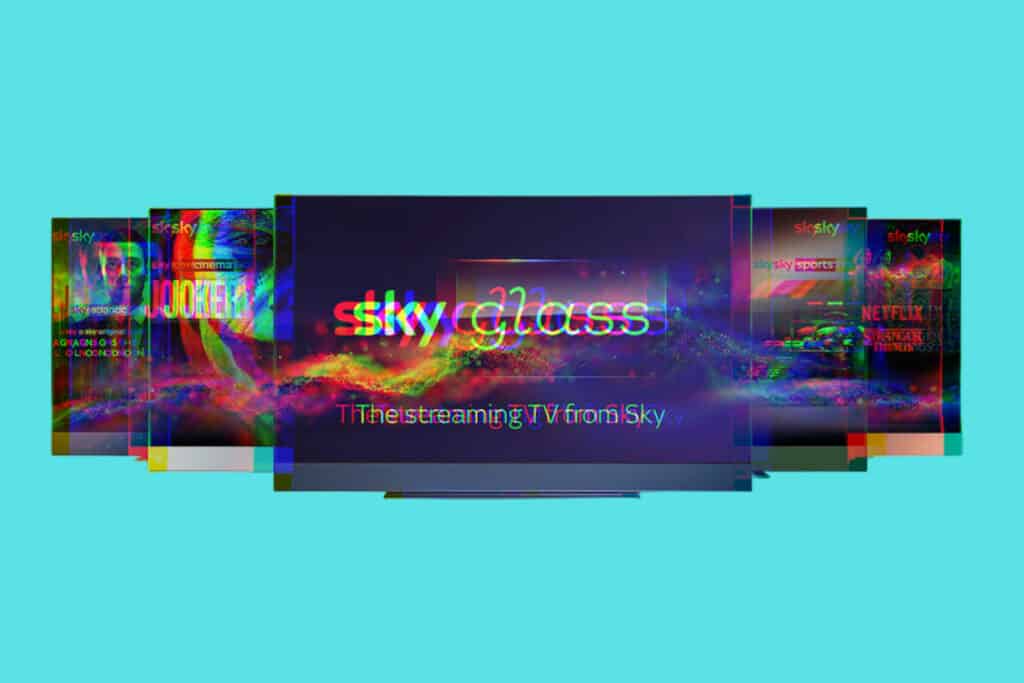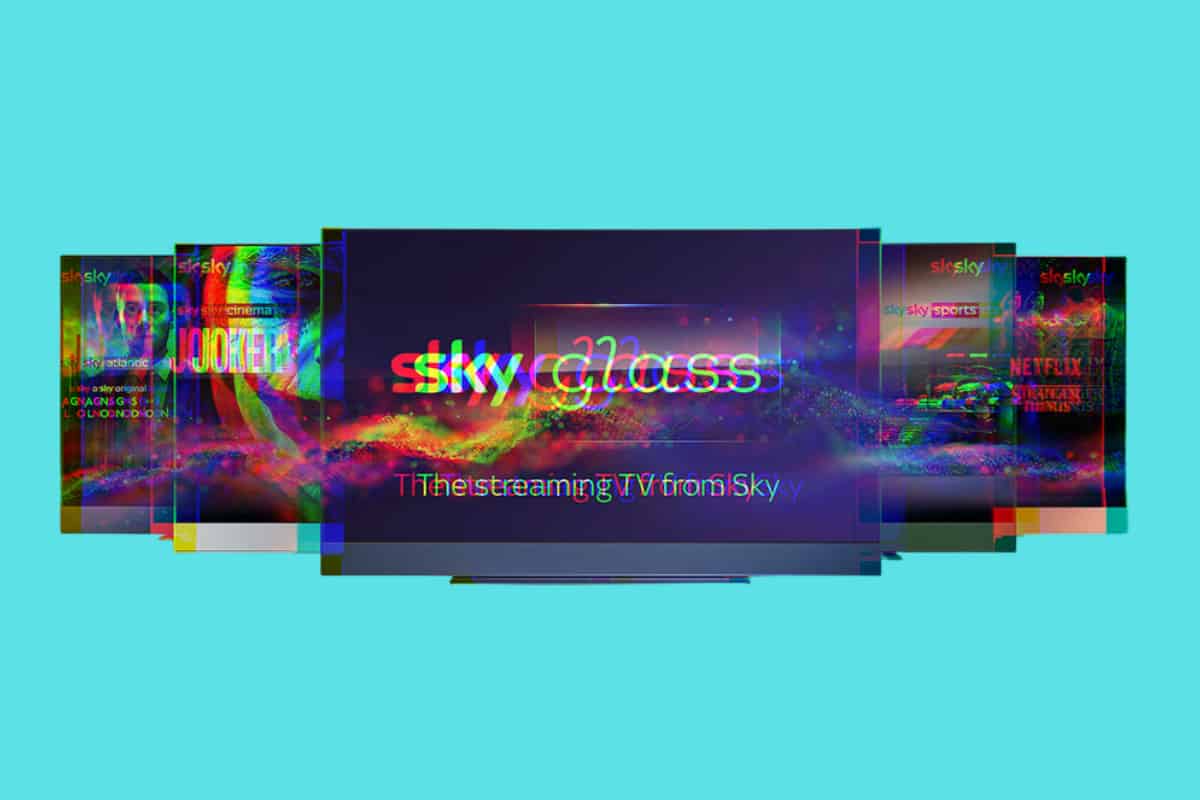 Sky Glass is Sky's latest innovation, a smart TV that aims to redefine your television experience by integrating both hardware and software into a single, unified system. Below is a comprehensive guide to what Sky Glass offers.
Key Features
All-in-One Design: Sky Glass eliminates the need for a separate set-top box, integrating all its features directly into the TV itself.
4K HDR Support: The TV supports 4K HDR, ensuring you get the highest quality picture with stunning detail and color.
Voice Control: Built-in voice control allows you to search for shows, control volume, and more without lifting a finger.
Solar Cell Remote: The remote is solar-powered, reducing the need for disposable batteries and making it more eco-friendly.
User Experience
Streamlined Interface: The user interface is designed for simplicity and ease of use, with intuitive menus and navigation.
Content Discovery: Sky Glass uses machine learning to offer personalized content recommendations based on your viewing history.
Multiroom Support: The TV can sync with other Sky Glass units in different rooms, allowing for a unified viewing experience across your home.
Connectivity
Wi-Fi 6 Support: Sky Glass comes with Wi-Fi 6 capabilities, ensuring faster and more reliable internet connectivity.
Integrated Streaming Services: Popular streaming platforms like Netflix, Amazon Prime Video, and Disney+ are directly integrated, eliminating the need for additional devices.
Additional Features
Sky VIP: Sky Glass users have access to the Sky VIP loyalty program, offering exclusive rewards and experiences.
Built-in Sound System: The TV features a high-quality, built-in sound system, eliminating the need for external speakers.
Eco-Friendly Design: Sky Glass is designed with sustainability in mind, featuring a recyclable aluminum frame and packaging.
😕 Torn Between Sky Q and Sky Glass?
Sky Q and Sky Glass are Sky's most up to date and robust offerings. But they're both completely different in how they function and their capabilities.
And this can make choosing between them tricky, especially if you're new to the Sky ecosystem.
Good news: we have a dedicated Sky Glass vs Sky Q comparison article that covers ALL of the major differences between them, including PROS and CONS, limitations, capabilities, and more…
So, make sure you check that post out before you pull the trigger on either.
Sky Stream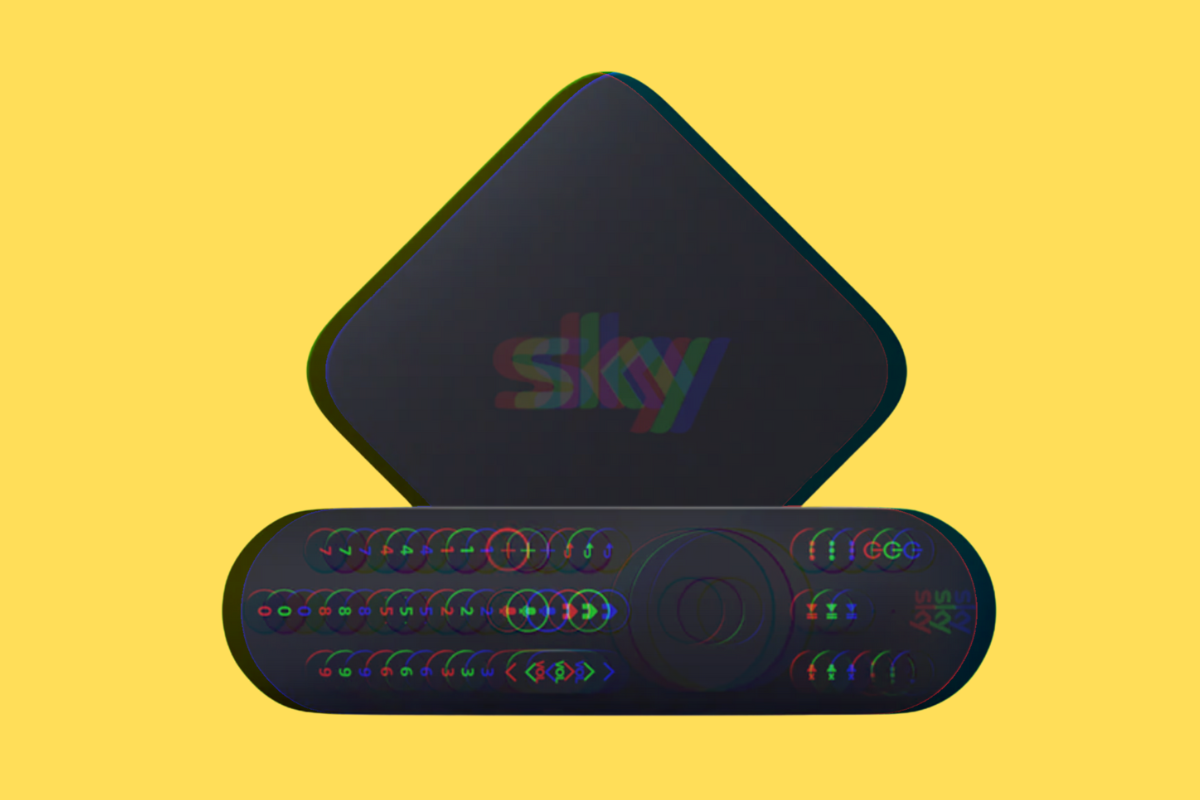 Sky Stream is a compact, rectangular device similar to Apple TV or Virgin Media's Stream.
It's designed to plug into your existing television via an HDMI port, allowing you to stream over 120 channels, including premium content from Sky TV, Netflix, and Freeview TV, all over Wi-Fi.
How Does Sky Stream Work?
Sky Stream operates through a device known as the Sky Stream Puck, small enough to fit in the palm of your hand. Once connected, you gain full access to Sky TV's extensive library, including:
Exclusive TV shows
Sky Cinema
Sky Sports
Live TV
The device eliminates the need for a satellite dish or a set-top box. It also offers the full Sky Glass user interface, meaning all your channels, shows, and apps are conveniently located in one place.
Unique Features
Personalized Playlist: Create a custom playlist that includes both apps and channels.
Restart Feature: Jump into any live TV show and opt to watch it from the beginning.
Voice Control: The accompanying voice remote allows you to control your TV just by speaking.
Compatibility with Other Devices
Whether you own a smart TV, tablet, or smartphone, Sky TV has made it incredibly easy for you to enjoy its extensive range of channels and exclusive content wherever you are.
Below, we delve into the specifics of how Sky TV's compatibility with various devices enhances your viewing experience.
Smart TVs 📺
Sky Q and Sky Glass Integration
Sky TV seamlessly integrates with smart TVs, especially if you're using Sky's own hardware like Sky Q or Sky Glass. These devices offer an all-in-one solution, consolidating all your channels, streaming services, and apps into a single interface.
Third-Party Smart TVs
For those who own smart TVs from other manufacturers, Sky TV offers dedicated apps that can be downloaded directly from the TV's app store, allowing you to access Sky's extensive library without needing additional hardware.
Tablets 
Sky Go App
Sky TV extends its reach to tablets through the Sky Go app, available for both iOS and Android platforms. This app provides a portable solution for Sky subscribers, offering live TV, on-demand content, and even remote recording features if you're away from home.
Multi-Screen Experience
The app also supports a multi-screen experience, allowing you to watch on your tablet while controlling other Sky services on your smart TV, offering a truly integrated experience.
Smartphones 📱
On-the-Go Streaming
Sky TV ensures you're never far from your favorite shows, even when you're on the move. The Sky Go app is also available for smartphones, offering a similar range of features as its tablet counterpart.
Voice Control and Notifications
With the Sky Go app, you can also use voice control features and receive notifications for upcoming shows or sports events, making sure you never miss out on content that matters to you.
Sky Installation Process
DIY vs Professional Installation
Sky offers both options, with professional installation being the more convenient choice for most users, although if you opt for Sky Glass or Sky Stream there is no installation (or dish) required.
Just unbox the product, plug it in, connect it to your internet and you're off to the races.
If you opt for Sky Q, the most popular option in Sky's current line-up of hardware, an installation is required.
What to Expect During Installation
Expect the installation to take a few hours, including setting up the Sky Q box and any additional hardware.
Sky TV User Interface and Experience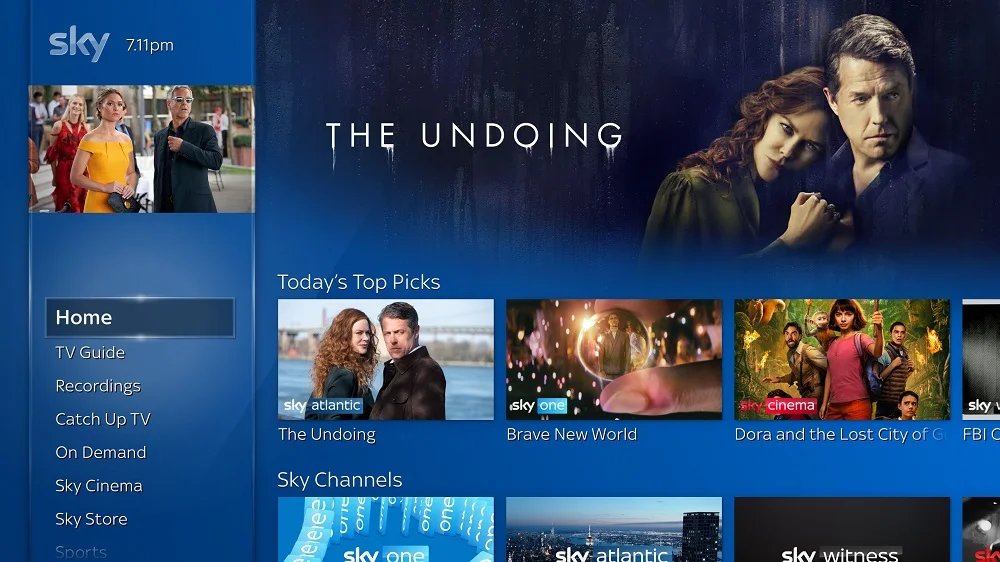 Sky TV has invested heavily in creating an intuitive and user-friendly interface that enhances the overall viewing experience.
The platform has been designed with the user in mind, incorporating features like voice control, personalized recommendations, and a streamlined navigation system.
Let's delve into the specifics of how these features work and how Sky has continually improved them for maximum user satisfaction.
Voice Control: Command Your Entertainment
How It Works
Sky TV's voice control feature is integrated into the remote control for Sky Q and Sky Glass, as well as within the Sky Go app for mobile devices.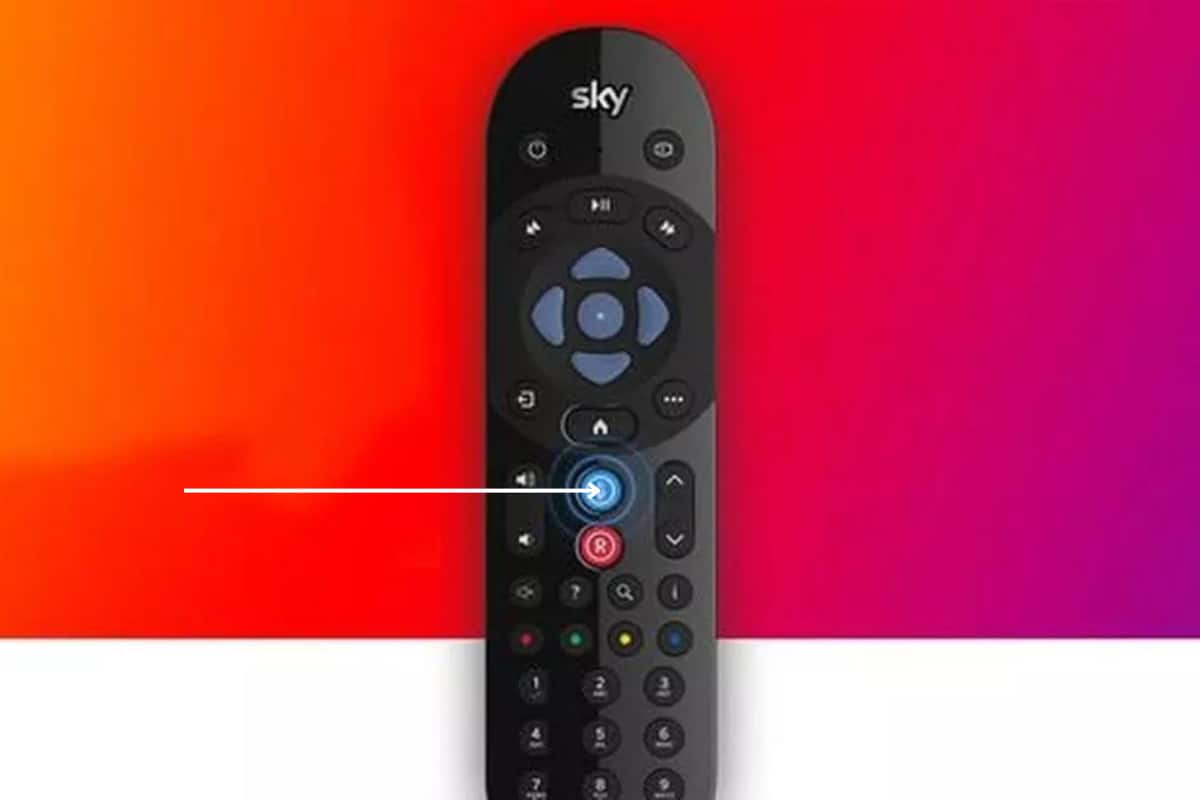 A dedicated microphone button allows you to issue commands, from changing channels and adjusting volume to searching for your favorite shows.
Real-World Example
Imagine you're watching a football match and want to quickly switch to a news channel during halftime. Instead of navigating through the channel list, you can simply press the microphone button and say, "Switch to BBC News," and the channel changes instantly.
Personalized Recommendations: Tailored to Your Taste
How It Works
Sky TV uses machine learning algorithms to analyze your viewing history and preferences.
Based on this data, the platform offers a 'Recommended For You' section, which suggests shows, movies, and even specific episodes that you're likely to enjoy.
Real-World Example
If you've been binge-watching crime dramas, Sky TV's personalized recommendations might suggest other popular titles in that genre, like "Breaking Bad" or "Narcos," making it easier for you to discover new content that aligns with your interests.
Streamlined Navigation: A User-Centric Approach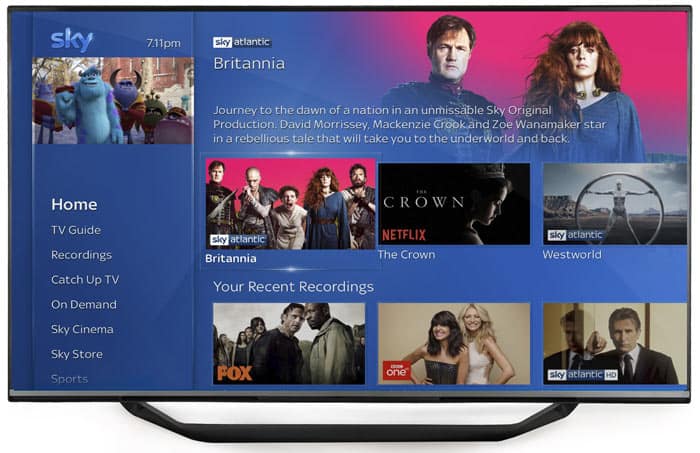 How It Works
Sky TV's interface is designed for easy navigation.
The main menu is organized into categories like 'Home,' 'TV Guide,' 'On Demand,' 'Recordings,' and 'Settings.' Each category is self-explanatory and offers quick access to relevant features and content.
UX Improvements
Sky has continually updated its interface based on user feedback.
For example, they've added a 'Last Watched' shortcut that allows you to quickly return to the last channel or show you were watching.
This is particularly useful for those who frequently switch between news and sports channels, or between different streaming services.
Multi-Device Synchronisation: Seamless Experience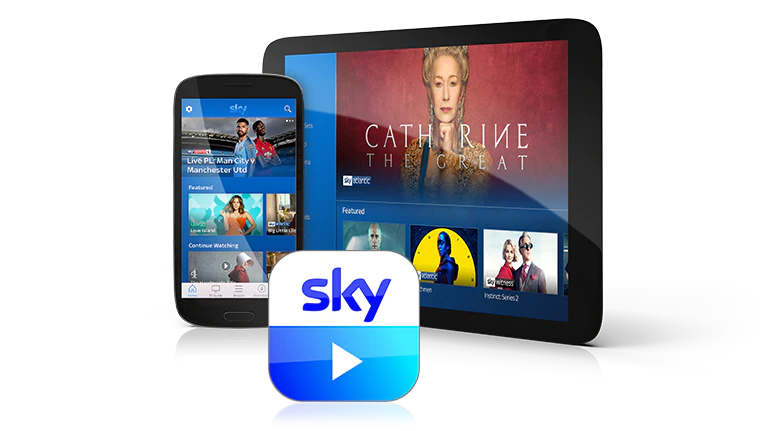 Sky TV ensures that your personalized settings and recommendations are synchronized across all devices.
Whether you switch from your Sky Glass in the living room to the Sky Go app on your smartphone, you'll find the same user-friendly interface and personalized content waiting for you.
Additional Features and Services
On-Demand Services: Sky offers a robust on-demand library, including Sky Originals and box sets.
Sky TV Apps: Apps like Sky Cinema and Sky Sports are available for a more tailored viewing experience.
Parental Controls: Sky provides comprehensive parental controls to ensure a safe viewing environment for children.
Cost & Pricing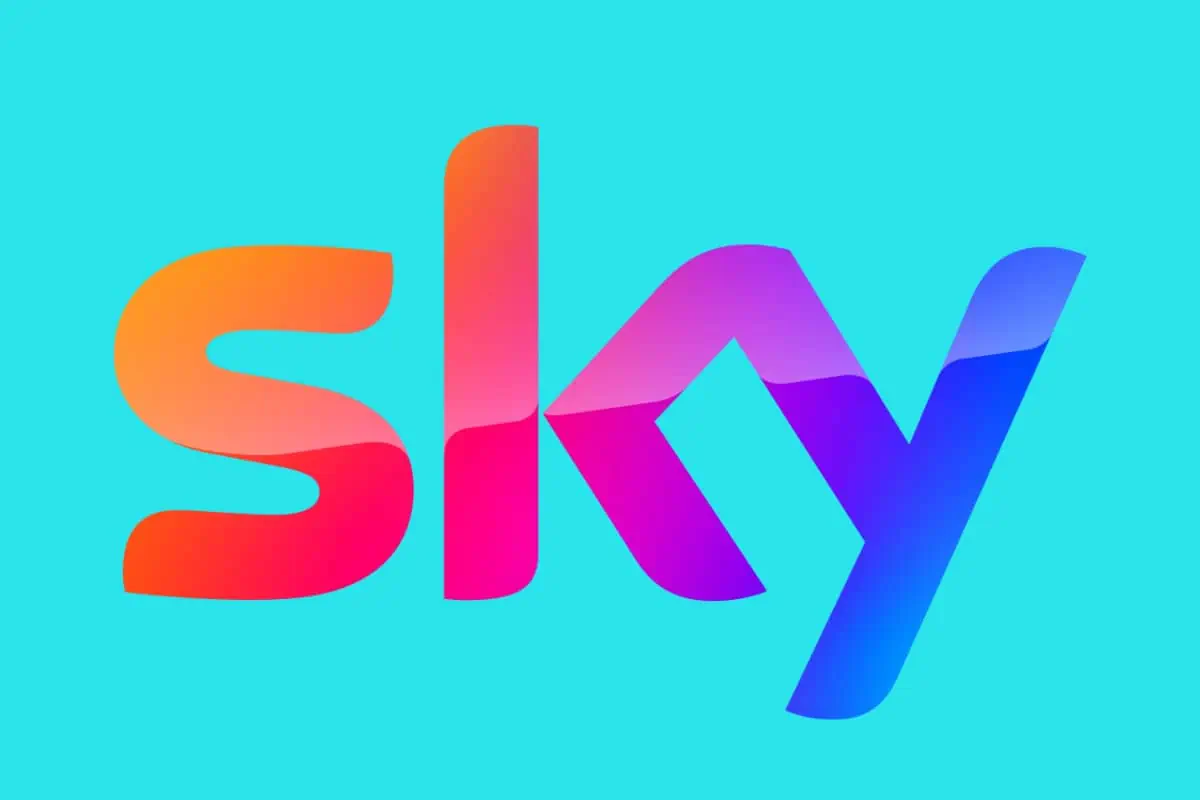 Sky TV packages start at £25 per month, with additional costs for specialized packages and hardware. But you need to be aware of hidden fees (things like installation costs etc).
Want to avoid any potential headaches?
Check out this helpful guide to the best Sky TV deals right now – it covers everything from Sky Glass to Sky Q and Sky Stream.
Additional Resources ⤵️
Need more advice or guidance on how to use and get the best from your Sky TV subscription? Here's a bunch of helpful resources related to Sky's products and ecosystem: