BigCommerce Update FINALLY Brings In FULL WordPress Support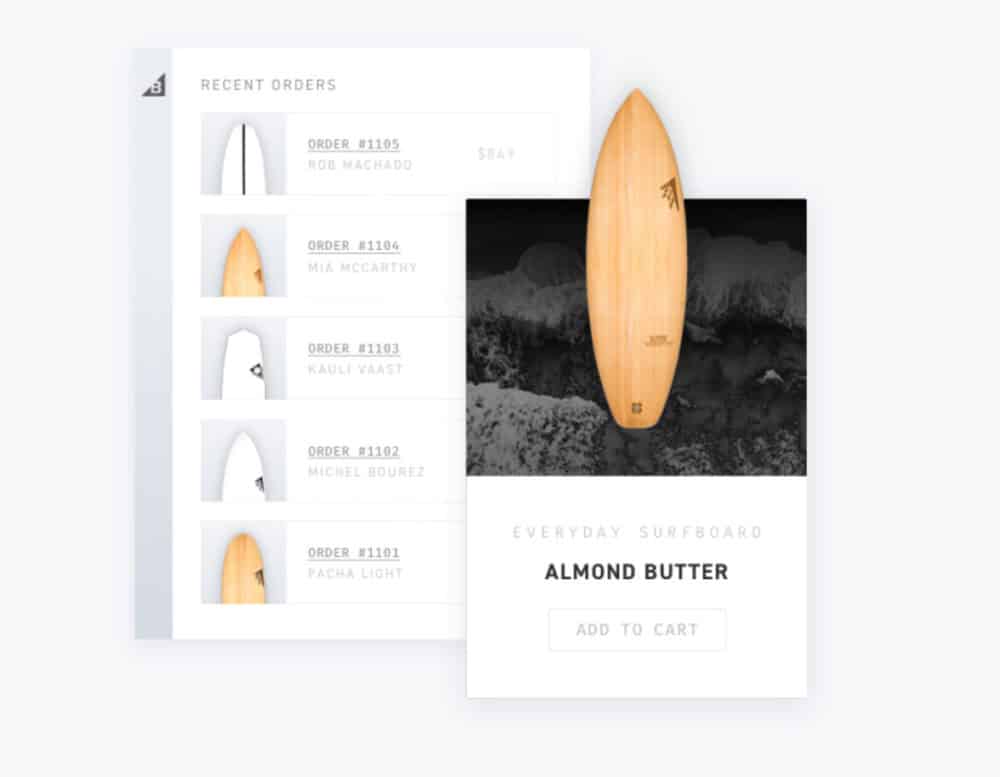 BigCommerce has released a new WordPress-focussed update for its platform, allowing WordPress sites to run BigCommerce's commerce…
---
A lot of sites run on WordPress. In fact, around 35% of ALL the websites currently active on the planet right now are powered by WordPress. That's a big number. And for this reason, it is easy to see why BigCommerce is now keen to get in on the action.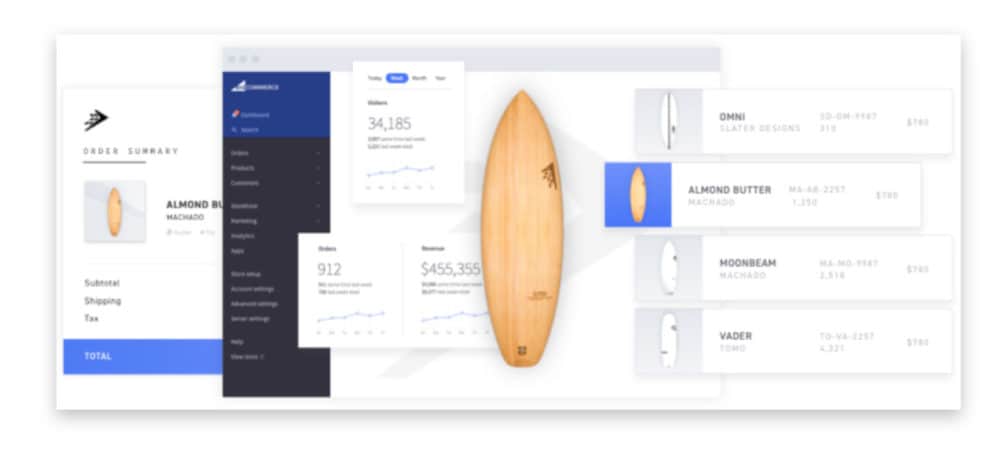 Earlier this year, BigCommerce announced plans for WordPress plugin called BigCommerce For WordPress, which was designed to bring over all of BigCommerce's technology and features, natively, to WordPress via a free plugin.
Why's this important? A couple of reasons:
You can use BigCommerce inside an existing WordPress blog and/or website. Your users will be able to shop and buy from you without leaving your blog or site. And when you're talking about CRO, the fewer clicks it takes to get to an order the better.
BigCommerce is, arguably, simpler and more robust than WooCommerce, currently one of the most popular choices for doing e-commerce inside WordPress. BigCommerce has a lot of features and rock-solid security and payment gateways.
WooCommerce is a fine solution for WordPress e-commerce, but it can be fiddly to set-up and get working. You need a developer, basically to make it look 100% legit. BigCommerce, on the other hand, is a SaS product and is a lot easier to integrate now, as the BigCommerce For WordPress does all the heavy lifting for you.
If you already have a BigCommerce site and you want to better integrate it with another of your WordPress sites, this solution is ideal because all that's required is that you download the plugin and get it up and running on your blog or website. BigCommerce's software stack does all the processing and order monitoring in the background, leaving you to focus on CRO and lead-generation.
WordPress is a great CMS as well, probably the best there is. But in order to get the maximum performance from it possible, you have to invest in proper WordPress hosting – the difference between managed and shared hosting is like night and day. Check out our Top Picks For The #1 WordPress Hosts for more details.
BigCommerce For WordPress Key Benefits: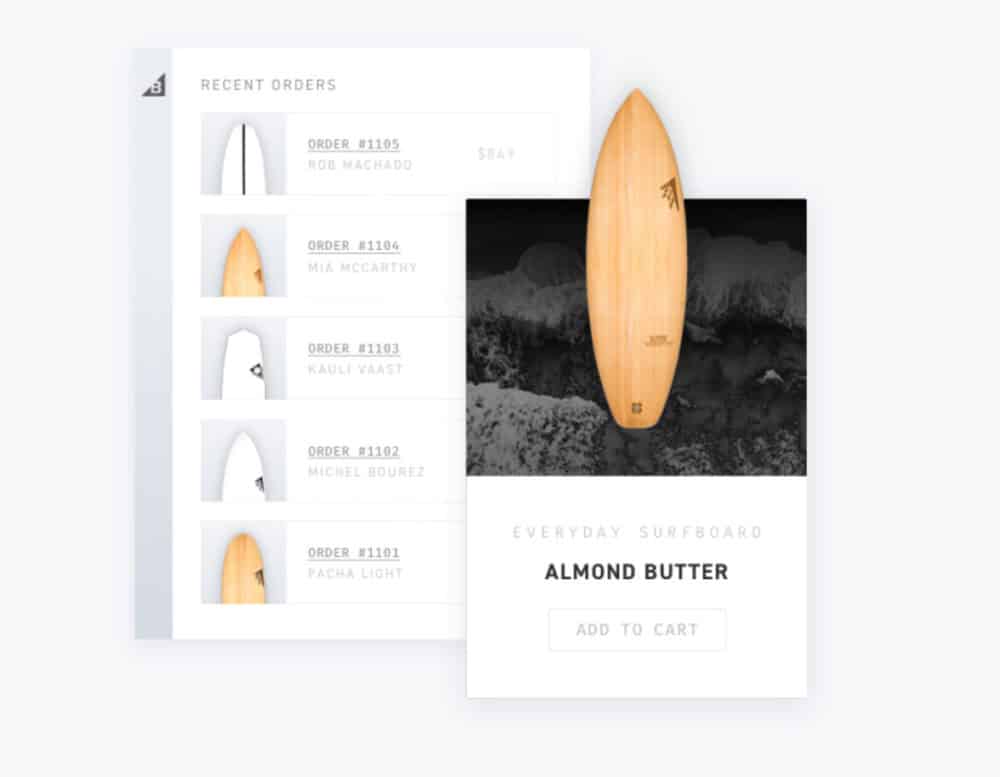 Pin
Following the launch of the new WordPress plugin, BigCommerce confirmed some of the plugin's core new features. They are as follows:
Seamless content-and-commerce experiences – BigCommerce for WordPress gives merchants access to the industry-leading ecommerce capabilities necessary to grow an online business at scale without compromising site content or user experiences.
Industry-leading ecommerce scalability – By transferring the commerce elements from the WordPress admin to BigCommerce, merchants can enjoy a more efficient experience that is not impeded by back-end bloat and can quickly scale ecommerce functionality as the need arises.
Out-of-the-box commerce functionality – WordPress developers can quickly integrate end-to-end commerce capabilities to an existing themes and site experience using BigCommerce's ecosystem of apps and sizable catalog of fully-integrated payment and shipping methods to build an ecommerce offering that is tailored to their business needs.
Enhanced ecommerce security and peace of mind – BigCommerce guarantees a secure, PCI compliant checkout, enabling merchants to deliver a superior website experience without the added concern of managing and maintaining PCI compliance.
AMP optimized and ready – Our WordPress ecommerce plugin supports WordPress' standard method of overriding template files so you can modify out-of-the-box designs, including AMP pages. Crank up the speed of your BigCommerce for WordPress site with AMP, turning your pages into AMP-friendly shopping experiences.
BigCommerce For WordPress has been in development since 2018, around June. There have been some beta builds that were open to the public, but access was limited. The plugin is now ready for mass consumption, however, and is jam-packed with loads of cool features to take advantage of WordPress' unique benefits.
"Together with BigCommerce, we are excited to deliver a world-class, scalable commerce solution to the WordPress community," said Travis Totz, director of new projects at Modern Tribe, the company that helped develop the BigCommerce For WordPress app.
"With BigCommerce for WordPress —built the WordPress way and Gutenberg ready— developers can now easily leverage a modern SaaS ecommerce engine to power WordPress projects of all sizes."
We recently voted BigCommerce as our #1 Shopify alternative. For pricing, features, and security, BigCommerce's e-commerce platform is hard to beat. Add in full WordPress integration and you're looking at one of the best and most flexible e-commerce platforms on the planet right now.
And with prices starting at just $29 a month, it is easy to see why BigCommerce is viewed by many as #1 e-commerce platform on the market right now.