The #1 Best Conversion Rate Optimization (CRO) Tools Right Now
---
---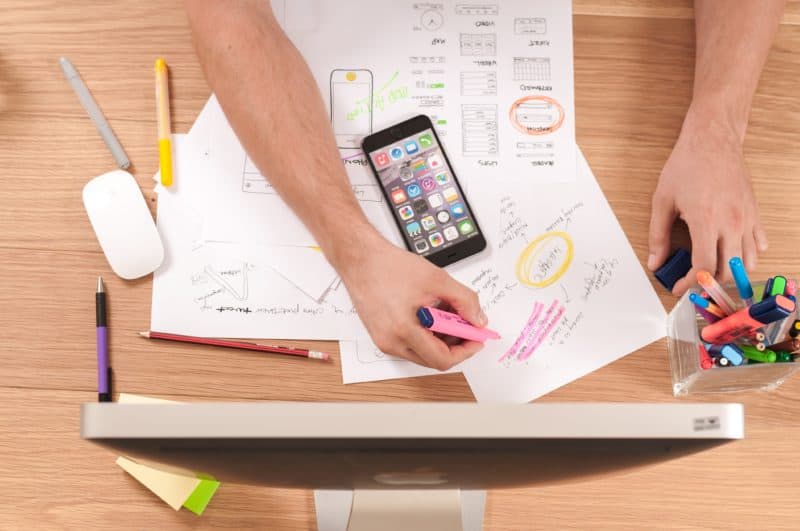 Conversion Rate Optimization (or CRO as it is also known) is the art of getting more conversions and leads without actually increasing your traffic. And today we're going to look at the #1 best CRO tools you should be using to increase your conversions in 2019
---
Being able to see what people are doing on your site is perhaps the most important thing when it comes to CRO. You have to be able to watch their behavior in order to better understand how they're interacting with your content.
A poorly placed CTA or BUY NOW button can cost you thousands of dollars in sales. And that sucks. Especially if all it takes is a slight adjustment to its placement. With HotJar, you can do ALL of these and a whole load more thanks to its HeatMaps and Visitor Recording software.
Once installed, set-up is simple. All you have to do is sit back and sift through the recordings and heat maps to see where users are dropping off. Small changes to the placements of CTAs and BUY NOW buttons can make massive differences over time.
It's not uncommon for HotJar users to increase their conversion rates by as much as 5-10% following careful study of the results gleaned from multiple recording sessions and heat maps.
Bottom line? If you're serious about CRO, you need to be running HotJar on your site.
OptinMonster is my #1 favorite tool for collecting emails. Why? Simple: it works. And it works great. You have a solid template designer, plenty of pre-built templates you can work with, it integrates with all the major email platforms, and it works on desktop and mobile.
I've tried others over the years, but none seem to deliver the same results as OptinMonster. And it's not just pop-ups; OptinMonster also does sliders, hello bar-style banners, in-text ads, and even links (which are called MonsterLinks).
Recently updated, OptinMonster can now also store all of your leads too, so you don't even need an email marketing suite to get started on your email capture. If you want to capture more emails, in rapid succession, OptinMonster should be high on your list. As a CRO tool, it is 100% invaluable.
Google Optimize used to live behind an invite-only wall. But now it is available to all – and it costs nothing! If this software was made by anyone else, you'd be paying hundreds of dollars a month for access to it! It is monumentally powerful in the right hands.
Google Optimize is essentially an A/B testing tool for page layouts on your website or e-commerce store. With it installed, you can run experiments on different designs and different color CTA buttons, for instance, and then, once the results are in, implement the winner.
You need Google Analytics to run it. But I'm guessing if you're reading a post about CRO, you'll already have it installed. In order to get Google Optimize to run on your site, all you have to do is install a small piece of code. Once you've done that you can start experimenting…
You can do all the CRO in the world, but if your site speed sucks it all counts for nothing. Your website needs to load in under two seconds. Minimum. Anything more than that and you're going to be losing traffic, leads, conversions, and vital revenue. Therefore, optimizing your site's speed performance is a #1 priority. 
Kinsta web hosting runs on The Google Cloud and it is one of the fastest, most advanced WordPress web hosts on the planet. In our Kinsta Review, we detail all of its USPs – of which there are many – as well as the effect Kinsta had on one of my sites (spoiler: traffic increased 600%).
If you're on WordPress and you're not using Kinsta for hosting, you are missing out BIG TIME. I wouldn't change my hosting to anybody else right now – not even the equally impressive WP Engine. Why's that? Simple: Kinsta just works. It's fast. And it has a 100% uptime rate.
Kinsta's prices are very good too, especially if you're dealing with lower amounts of traffic. I cannot recommend Kinsta WordPress hosting enough. Post Google Medic update, it brought one of my sites back from the brink…
#5) Unbounce – Best For Building Landing Pages
Whatever kind of business or website you're running, one thing is certain: landing pages convert like crazy. And it doesn't matter if you're talking about general email collection or raising awareness for a cause – landing pages are a must-have CRO tool.
So whether you're looking at generating more email leads or selling a product to your audience, your strategy going forwards damn well better feature using landing pages… Otherwise, you're simply leaving leads, commissions, conversions, and revenue on the table. And Unbounce is one of the absolute best in the business. My ONLY issue with Unbouce is that it doesn't yet have a ConvertKit integration. Otherwise, it's damn-near perfect. If you need ConvertKit support, the next best option is InstaPage. Like Unbounce, it is a brilliant landing page builder.
And right now, Unbounce is just about the best landing page builder in the business. For speed, usability, and a tight-brand focus on your landing pages. Unbounce provides one of the simplest and most potent solutions to marketers of all sizes – whether you're a bedroom blogger or a Fortune 500 suit.
With Unbounce's drag-and-drop builder, you can easily build, test, and optimize custom landing pages, popups, and sticky bars for all you campaigns and offers – and best of all, there's no coding required. Everything is done by drag n' dropping elements. It's so easy to use, in fact, that a complete novice could build a professional-looking landing page in about 20 minutes.
Unbounce even lets you tailor the campaign for mobile too, so it is perfectly optimized for all screen sizes when you put it live. The software, 60+ integrations, and array of tools on offer here are fantastic. But my favorite thing? Unbounce have minified JavaScript resources, optimized CSS delivery, leverage browser caching, and prioritized visible content in order to make sure your site speed is not affected by your landing pages, pop-ups, and sticky bars.
No one else does this. Not Instapage, another favorite of mine, nor OptinMonster. And if you're into CRO, you'll know that a site that loads fast converts better than one that doesn't. Bottom line? If you're after one of the best all-in-one marketing and lead capture tools on the planet, Unbounce is very much where it's at right now. At $79 a month, it's cheaper than outsourcing or hiring a designer, so if you're serious about growing your lists and increasing your conversions, make sure you check out all the plans they offer. 
What is Conversion Rate Optimization?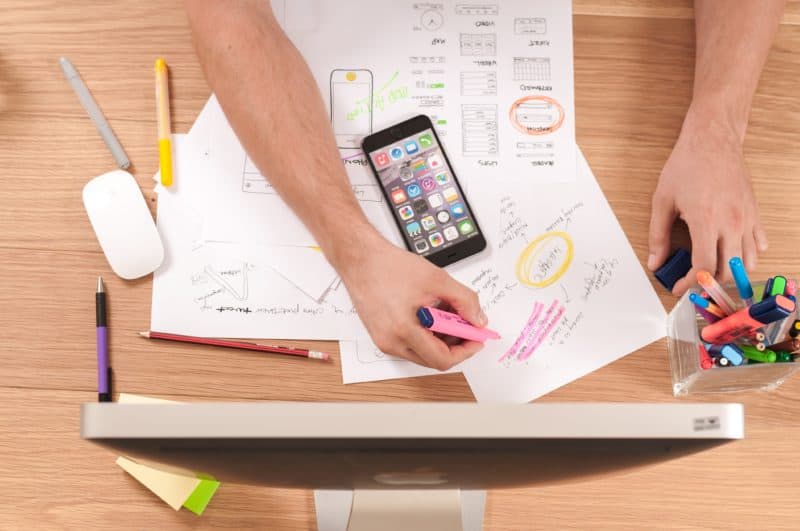 Pin
In its simplest form CRO is about getting more from your site's visitors – more conversions (and that could be leads, sales, and/or clicks on CTAs). Basically, hitting more of your goals without necessarily increasing the volume of traffic coming through your site.
CRO is NOT SEO – it's not even in the same ballpark. SEO is about gaining results in search engines, CRO is focussed on gaining results within your website and/or online store. You do need SEO to get people to your site, of course, but SEO and CRO are two very different beasts, so don't lump them in together.
"For example," notes HubSpot, "if your landing page gets 2,000 monthly visitors and generates 60 leads per month, then your landing page has a 3% conversion rate. (Why? Because your conversion rate is leads generated divided by the number of interactions. So, 60 leads/ 2,000 visits = .03, or 3%) If that same landing page is optimized overtime via user research and CRO and generates 140 leads, then your conversion rate becomes 7 percent."
But here's where it gets really cool: "Lifting your conversion rate from 3% to 7% is a 133% increase in leads — that's the power of conversion rate optimization."
This is why big companies – companies like Vodafone and Google – invest millions in CRO. They do it because they know it yields unprecedented results. Case in point: If you already have a decent amount of visitors coming to and through your site, why not try and get more mileage out of them? After all, it costs more to acquire new customers than it does to service your existing ones.
With a proper CRO strategy in place, you can double or even triple your conversion rates. And it doesn't matter whether you're the New York Times or a dude selling bicycle parts on Shopify – CRO is important because it allows you to generate additional leads/sales/revenue on the traffic you're already serving.
How Do I Learn Conversion Rate Optimization?
It isn't easy, but there is a wealth of content available that can teach you the basics, as well as some advanced CRO techniques. Like anything, you have to be interested and motivated to pursue this type of thing – it has to be a labor of love, something you're passionate about. We also have a detailed post on everything you need to know for getting started with Conversion Rate Optimization. 
One of the best online courses for CRO that I have used is The Complete Conversion Optimization Course, available via UDEMY. Inside this course, you'll learn everything you need to know to get started with CRO in earnest. And it is designed for people with little to no CRO experience, which makes it ideal for absolute beginners.
The Complete Conversion Optimization Course will give you the grounding you need to better understand the processes, ideas, and techniques associated with CRO. From here, you can then begin implementing ideas on your sites and online stores. After this, the real fun begins. Testing your ideas!
Richard Goodwin
Richard Goodwin has been working as a tech journalist for over 10 years. He is the editor and owner of KnowYourMobile.