Best Shopify Alternative: Our #1 Picks For E-Commerce Newbies
---
---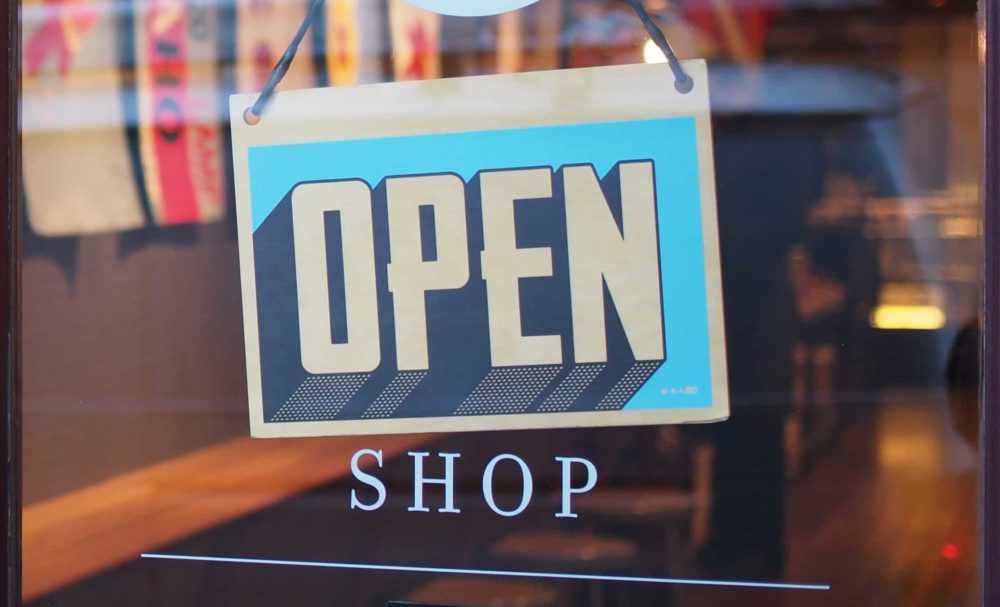 Shopify is considered the GOLD-STANDARD when it comes to e-commerce platforms. But it's not without its issues, so what are the best Shopify alternatives right now?
---
The #1 Best Shopify Alternatives RIGHT NOW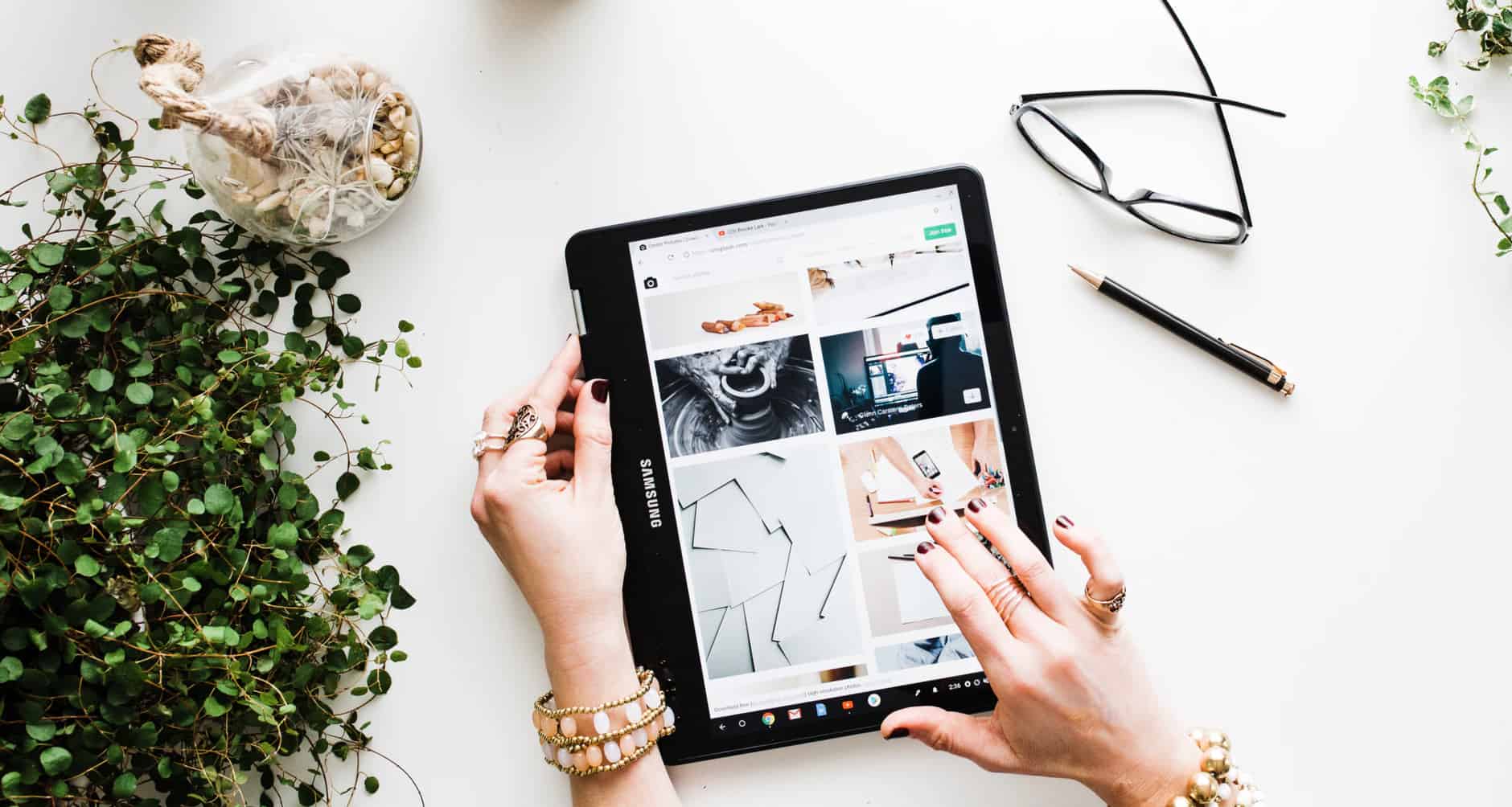 Pin
Right now, BigCommerce is easily the best alternative to Shopify for those looking at a more cost-effective, solution to get their e-commerce store plans underway. Like Shopify, BigCommerce is a SaS product, whereby you pay a monthly fee to use its software.
Prices start at $29 per month for the basic package, ideal for newbies, and includes a host of features you simply do not get anywhere else (including Shopify). The most notable of which include:
Choice of 10 Templates
No Limits of Amount of Products Sold
Fully Functional CMS
Unlimited Staff Accounts
Automated Image Optimization
Great For SEO
Integrates With Host of Email Marketing Applications
Discount & Gift Voucher Creation
Supports All Major Payment Gateways
Excellent Reporting
Simple To Use Designer & Editor
BigCommerce's starter package includes five key features missing from Shopify's similar $29 a month package. And this is significant because professional reporting, image optimization, gift cards, built in ratings and review system and real-time carrier shipping quotes are features that you WILL need to properly run your store.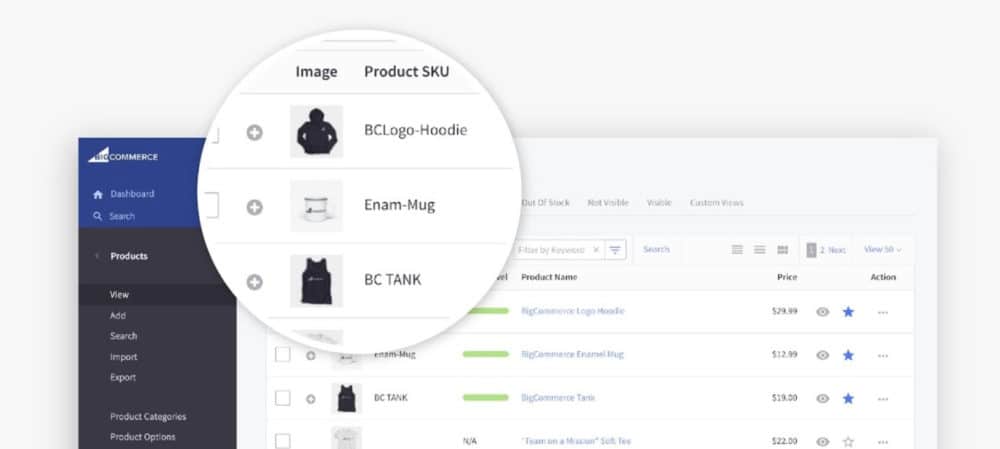 Pin
BigCommerce is designed to be simple to use too. You can create and edit templates without using any code or HTML. Building out your store is a cinch as well, meaning you will be able to get a good-looking store built inside a few hours. And once you start sending traffic to it, you will be able to monitor everything thanks to the entry level package including professional reporting.
BigCommerce also works with WordPress via the newly released BigCommerce For WordPress plugin, and here's an overview of the app's features via BigCommerce:
Seamless content-and-commerce experiences – BigCommerce for WordPress gives merchants access to the industry-leading ecommerce capabilities necessary to grow an online business at scale without compromising site content or user experiences.
Industry-leading ecommerce scalability – By transferring the commerce elements from the WordPress admin to BigCommerce, merchants can enjoy a more efficient experience that is not impeded by back-end bloat and can quickly scale ecommerce functionality as the need arises.
Out-of-the-box commerce functionality – WordPress developers can quickly integrate end-to-end commerce capabilities to an existing themes and site experience using BigCommerce's ecosystem of apps and sizable catalog of fully-integrated payment and shipping methods to build an ecommerce offering that is tailored to their business needs.
Enhanced ecommerce security and peace of mind – BigCommerce guarantees a secure, PCI compliant checkout, enabling merchants to deliver a superior website experience without the added concern of managing and maintaining PCI compliance.
AMP optimized and ready – Our WordPress ecommerce plugin supports WordPress' standard method of overriding template files so you can modify out-of-the-box designs, including AMP pages. Crank up the speed of your BigCommerce for WordPress site with AMP, turning your pages into AMP-friendly shopping experiences.
BigCommerce is scalable too; you have BigCommerce Plus and BigCommerce Pro for when you store starts routinely generating over $100K in sales a year. In these packages, you get more features and the ability to do more with your leads and existing customers.
For those just starting out, however, the BigCommerce Standard plan is more than enough to get your new online business going. For $29 a month, you get access to an extensive array of tools and services that make creating a profitable e-commerce store very straight forward. Even for those with that have zero experience when it comes to creating websites and e-commerce stores.
Unlike Shopify and BigCommerce, WooCommerce is open-source and works solely with WordPress. It's a plugin, basically. But unlike most plugins for WordPress, WooCommerce is actually owned and maintained by the company that owns WordPress, Automattic.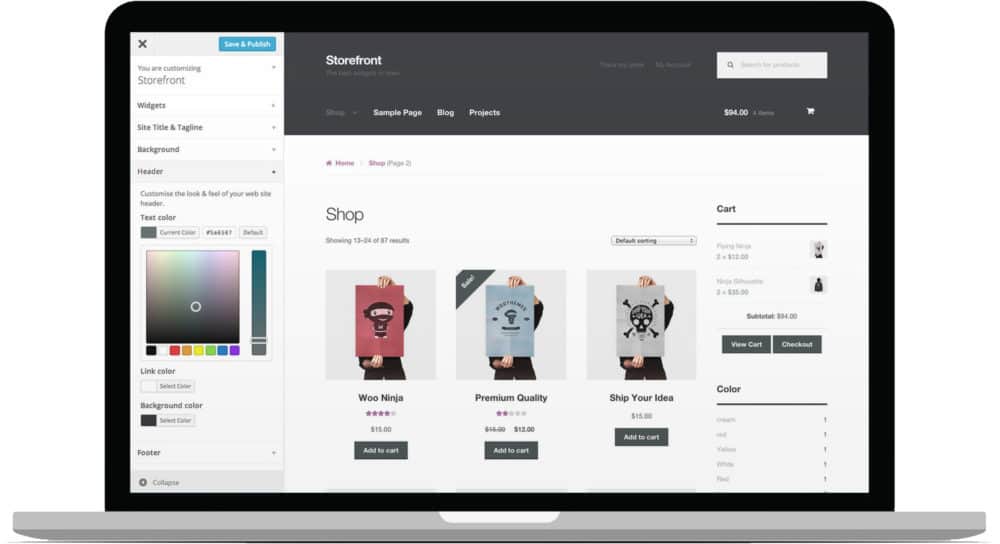 Pin
WooCommerce is not a standalone platform, per se; in that, it works as part of your existing WordPress blog or site. For this reason, WooCommerce is ideal for those that already have a WordPress site or blog and want to add in e-commerce. For this, WooCommerce is unbeatable because Shopify does not integrate with WordPress (without the help of clunky third-party plugins).
Here's an example of how WooCommerce works. Say you run your own fashion blog and you want to start selling something, a series of t-shirts you've designed. With WooCommerce, you could build a store inside your existing blog for your product and fully integrate into the design of your existing site.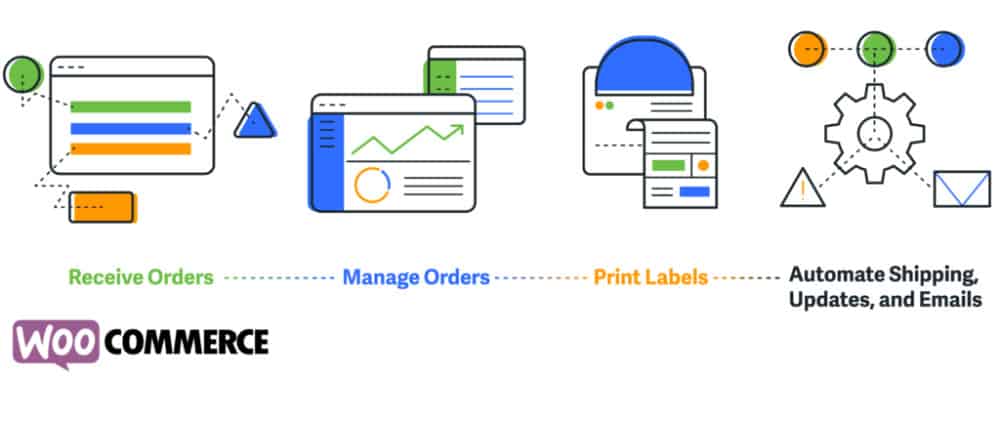 Pin
This means your visitors do not have to click away from your blog to view your store. Everything is housed under one roof. And fewer clicks means more conversions, and that is goal #1 when it comes to e-commerce. WooCommerce is also open source and completely free to use as well in its most basic form.
However, if you want to use it professionally, you will need to choose a plan from the following – all of which are way cheaper than Shopify and BigCommerce's offerings:
WooCommerce isn't quite as easy to work with as Shopify or BigCommerce, however, as it relies on more advanced knowledge of WordPress, coding, and HTML to really get it looking as polished as a similar store from Shopify or BigCommerce.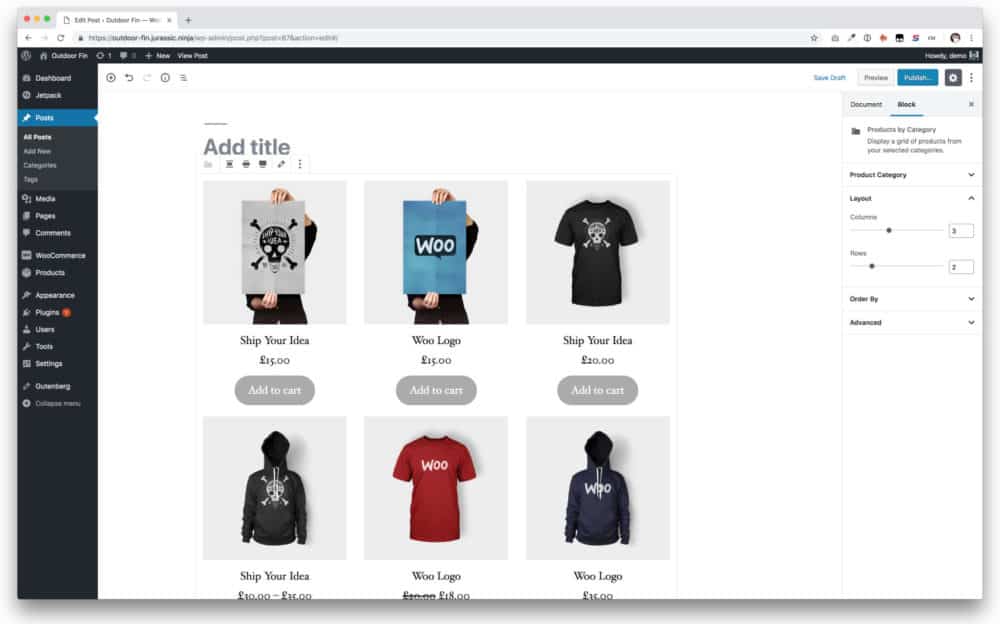 Pin
You can download premium themes, however, and this is advisable if you want to cut down on developer costs. If you already have a profitable blog and want to integrate WooCommerce, but you're not comfortable with coding, I would 100% recommend you hire a dedicated WooCommerce developer to do the work.
It will cost more to get off the ground, but a perfectly built store on an active blog with decent levels of traffic will yield near-instant results. And the better it looks, the more likely you are to get conversions. But to make it look good, you'll need to hire in the experience. Fortunately, you can find thousands of freelance WooCommerce experts on platforms like Fiverr.
Shopify vs. BigCommerce vs. WooCommerce – The BIG Decision…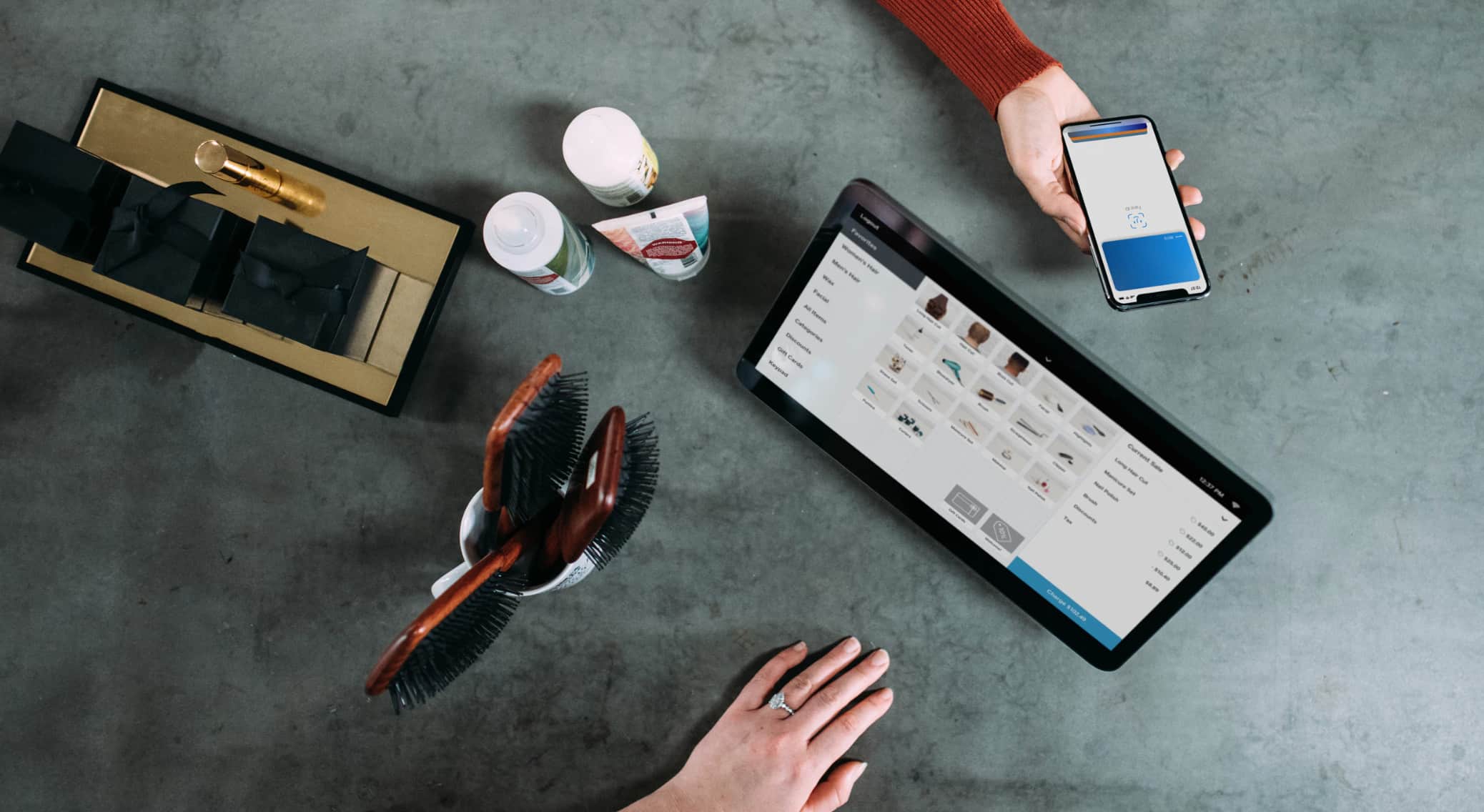 Pin
If you're thinking about running an e-commerce business, one of the first things you have to decide is what platform you are going to run it on. And this choice is VERY important because you don't want to spend all your development money on one and then realize you might have been better off elsewhere.
Most gravitate towards Shopify because it is the biggest and most well-known e-commerce platform on the planet. Used and trusted by hundreds of thousands of retailers, from the likes of ASOS to smaller, boutique stores, Shopify is a self-contained, all-in-one e-commerce platform, complete with a fully-fledged application store for adding in more features to your store.
BigCommerce is the same; it features templates and a full CMS. But it is all contained inside BigCommerce's platform. You cannot integrate the products from your store inside WordPress blogs easily, so, for this reason, you will need to build SEO around your store in order to get direct traffic to it. And when you've done that you need to make sure that you have a rock-solid conversion rate optimization strategy in place.
With WooCommerce, the solution is not only cheaper but also slightly different. WooCommerce is designed for use inside WordPress, so if you already have an established website or blog that runs on WordPress, you can easily integrate a fully-fledged e-commerce platform straight into it with WooCommerce.
Shopify vs. BigCommerce vs. WooCommerce – User Cases…
Shopify – Best For Standalone Retail Stores
BigCommerce – The #1 Shopify Alternative, Best For Standalone Stores & Retail Business
WooCommerce – Ideal For Integrating E-Commerce Into An Already Established WordPress Blog or Website.
If you're setting up a store from scratch and you want to use an easy platform that offers more features than Shopify, BigCommerce is your best bet – it is a fully integrated, simple-to-use e-commerce platform.
If you already have an active WordPress site with regular traffic and you're looking to add an e-commerce store into the mix, you're 100% best off going with WooCommerce – it's cheaper and it is built to seamlessly integrate with WordPress.
Is Shopify Better Than BigCommerce? Charges, Fees & Usability
Both platforms are similar in their respective approaches to e-commerce. Both Shopify and BigCommerce are Software as a Service (SaS) products which means you have to pay monthly fees to use their respective platforms – fees that you pay on top of transactions charges and other fees.
Shopify Credit Card Fees:
Shopify Lite: 2.9% + 30c per transaction
Basic Shopify: 2.9% + 30c
Shopify: 2.6% + 30c
Advanced Shopify: 2.4% + 30c
BigCommerce Credit Card Fees:
BigCommerce Standard: 2.9% + 30c per transaction
BigCommerce Plus: 2.5% + 30c
BigCommerce Pro: 2.2% + 30c
BigCommerce Enterprise: 2.2% + 30c
BigCommerce charges 0% for transaction fees, which is great, while Shopify does too but only if you use its Shopify Payments gateway – all other payment gateways on Shopify have fees applied (2% for 'Shopify Lite' and 'Basic Shopify'; 1% for 'Shopify' and 0.5% for 'Advanced Shopify').
Both BigCommerce and Shopify come with free templates that you can start using right away. Altering and amending these templates is also very simple and straight-forward; you do not need any coding or HTML experience to get your store looking good enough to put live.
Who has the best templates? If I'm 100% honest, I do think Shopify's templates look slightly more polished and professional. As with most things, beauty resides in the eye of the beholder, but for my personal tastes, I do tend to prefer Shopify's out of the box templates – they just look cleaner and more polished.
As for features, I think BigCommerce is the overall winner here – especially for those that are on starter packages. You get more features, more advanced applications, and better reporting. And these are all things you will definitely miss if you don't have them.
Things like advanced reporting, zero transaction fees, and unlimited numbers of sales, as well as gift/coupon deal creation tools, are essential for getting an e-commerce business off the ground. Chuck in an easy to use CMS and a selection of great templates and it is easy to see why many favor BigCommerce over Shopify for those first getting started with e-commerce.
For price, features-set, and out of the box functionality, BigCommerce is an ideal alternative to Shopify for those looking for excellent value for money, scalability, and an unbeatable set of tools and features.
Richard Goodwin
Richard Goodwin has been working as a tech journalist for over 10 years. He is the editor and owner of KnowYourMobile.