Unbounce Review: Is It ACTUALLY Better Than Instapage?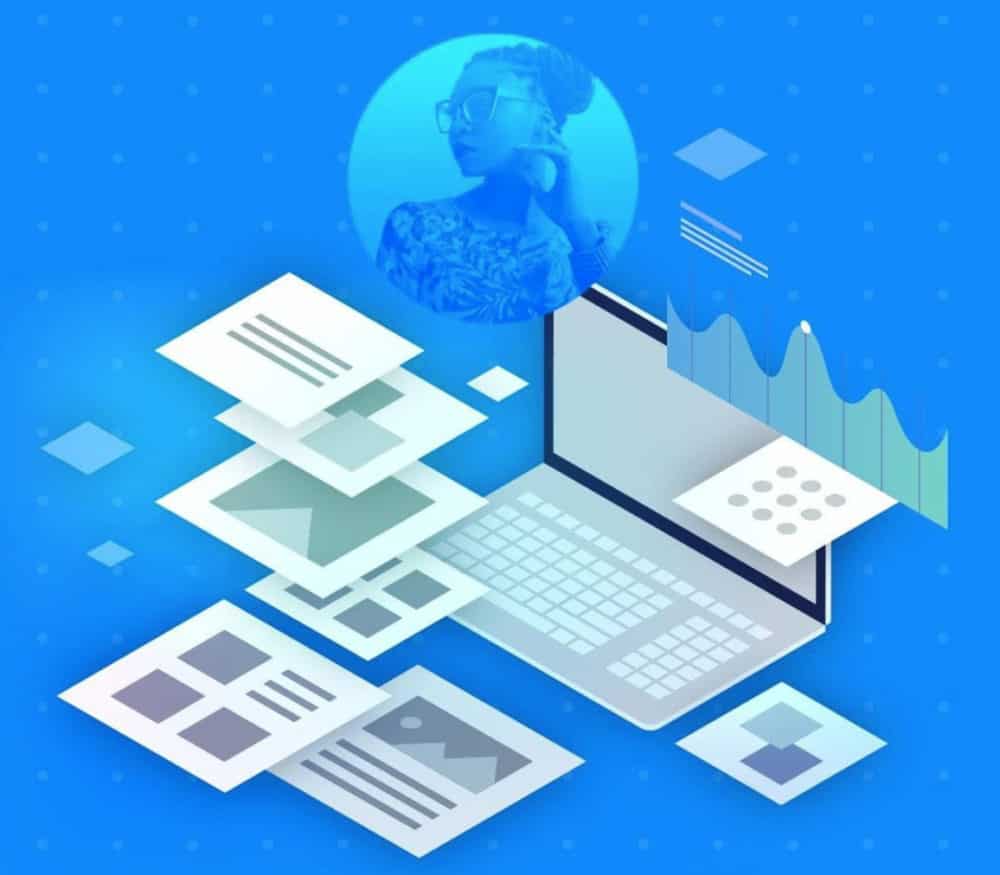 In the world of landing page builders, there are many options – but two names ALWAYS stand out from the crowd: Unbounce and Instapage. And today we're going to take a detailed look at the former, Unbounce…
---
If you've read my Instapage review, you'll know I am a big fan of the company. Instapage is easy to work with, has tons of awesome templates for building out campaigns, and it is super simple to use. So why look elsewhere?
Because when it comes to things like landing page builders, the grass is often greener on the other side. And Unbounce has one hell of a product here, so it definitely deserves a full review and your undivided attention because, next to Instapage, it is easily the #1 page builder around right now.
Right. Let's get this Unbounce review started…
What is Unbounce & Why Should I Care About It?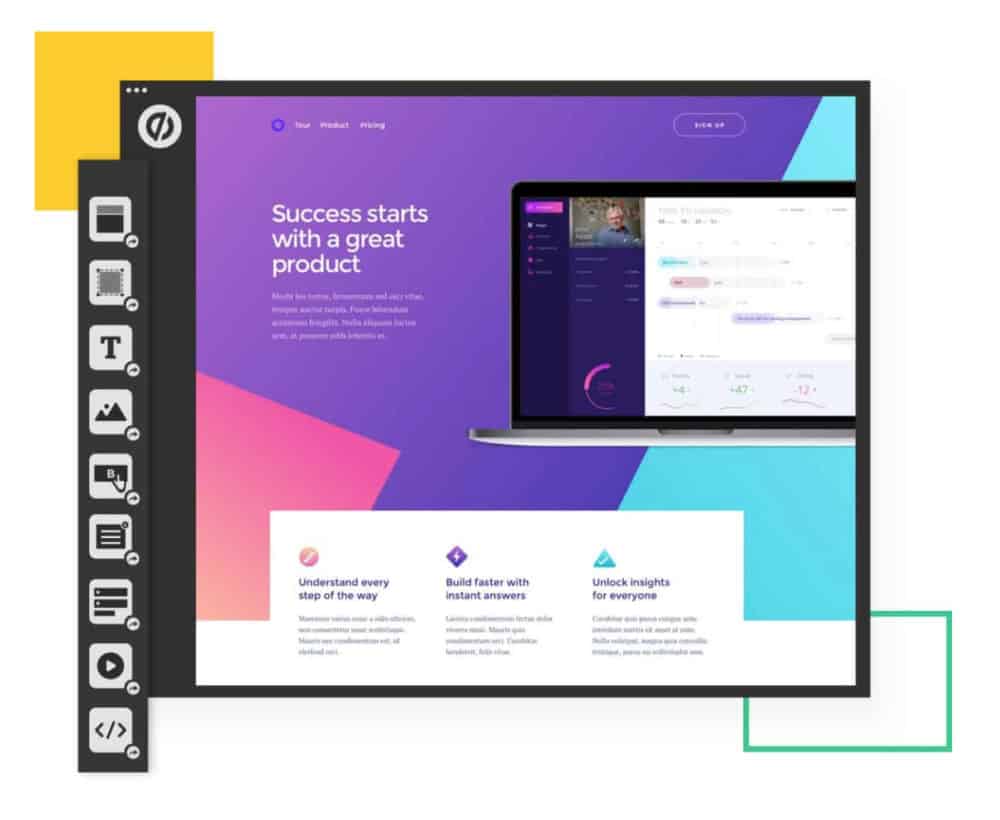 Pin
Not so long ago, I thought I could get by using cheap plugins to collect emails and leads. It got the job done, kind of, so I avoided anything more premium than a free download from the WordPress Plugin Store. In the space of 12 months, my list didn't grow – I had a few hundred subs, but nothing spectacular.
By this point, my site – not this one, by the way – was starting to make money, so I began looking at better, more premium solutions for my email/lead-collection needs. And the two names I kept hearing and reading about were Unbounce and Instapage, so I decided to give both of them a go.
Since then, I haven't looked back. My email lists are now growing at an unprecedented rate, my offers and optin forms are tailored specifically to my exact needs, and I no longer have to pay a designer/web editor hundreds of dollars to build landing pages. After a couple of years of using both, I now use Unbounce more. And the reason for this is covered a bit further down.
Unbounce is a Lead-Collecting MONSTER
Leads – email addresses, to the uninitiated – equal sales, clicks, revenue, increased awareness, whatever. Leads are good. And if you run a business or a blog, you want to be collecting them. As noted above, there are plenty of cheap/free options to do this but they all pretty much suck for one reason or another.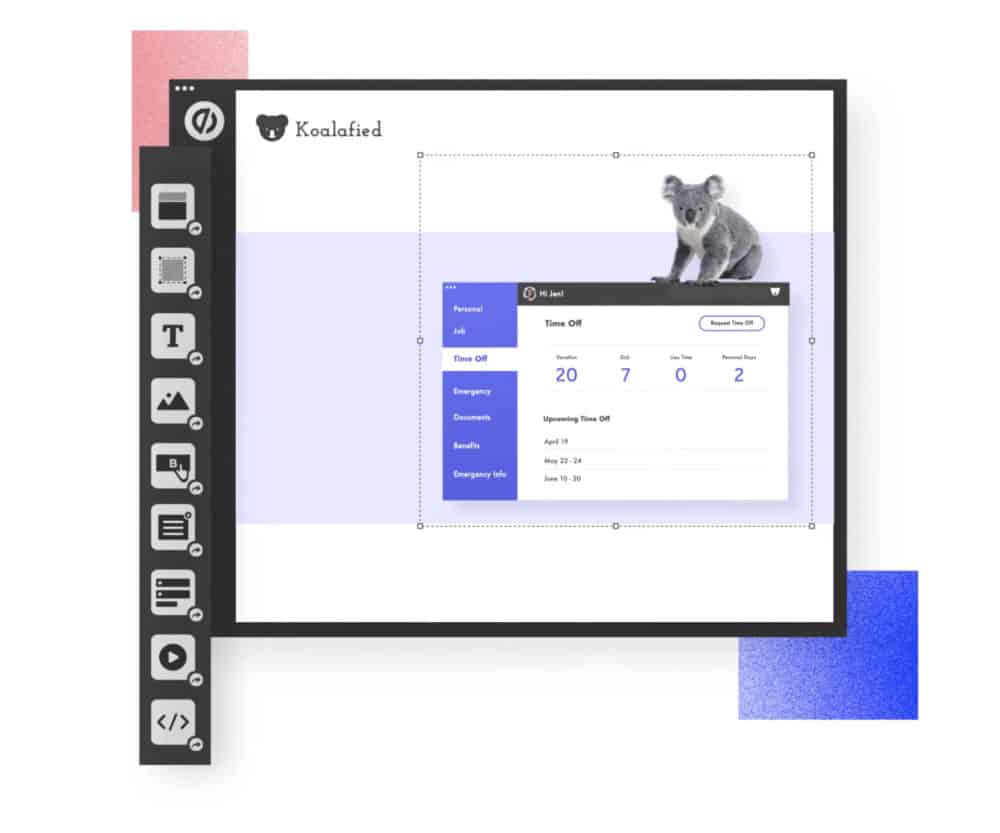 Pin
Whether its complicated UI elements, watermarks and logos on your assets, or limited amounts of impressions, free landing page builders all share one thing in common: they're not as good as proper landing page builders like Unbounce. The difference, both to the quality of your landing pages and number of collected leads, is night and day.
Unbounce Tools – Pop-Ups, Landing Pages & Sticky Bars
Unbounce doesn't JUST do landing pages. No, it also does pop-ups and Sticky Bars. This means you're effectively getting three applications in one. Case in point: OptinMonster, which specialises in pop-ups and that kind of thing, costs almost as much as Unbounce, and it is no way near as feature-packed.
Unbounce provides a HUGE range of professional-looking templates to get you started. You get templates for landing pages, templates for pop-ups, and templates for Stick Bars. They're all fully customizable and they all look totally badass. If you're lazy, all you gotta do is bang your logo on one, change the CTA and copy, and you're good to go.
If you had the same template designed for your by a freelance graphic/web designer, you'd be looking at $200-$300 a pop. And that's for just one landing page. Inside Unbounce, you have access to 100+ premium templates for your landing pages, pop-ups, and sticky bars. Each is completely original and is easily customised, so if you find one you like, but want to change the colors to reflect your brand, it's as easy as two clicks on your mouse.
Building Landing Pages With Unbounce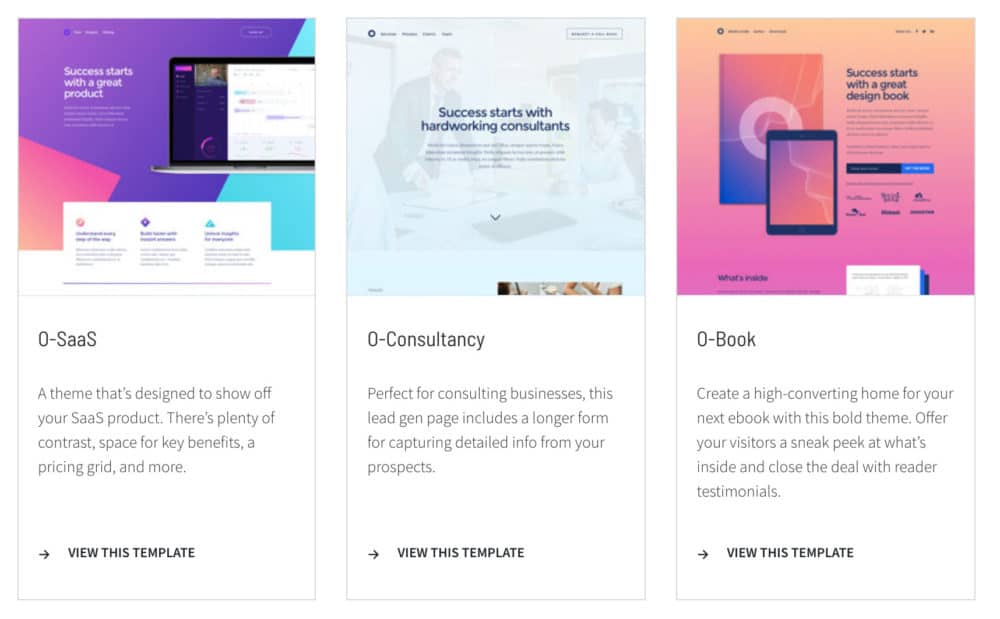 Pin
Is it easy? As someone that has used nearly every landing page builder on the market, I can happily tell you that Unbounce is one of the easiest builders to work with on the planet. Like Instapage, it uses drag n' drop elements to build out your pages, which means no coding and no real requirement for any sort of design training.
If you work from a template, and use it as a base to build on, you can create truly professional looking campaigns that not only look stunning but also convert like crazy. People like premium-looking things, it garners their trust. And with Unbounce in your corner, your campaigns will look like a million dollars with barely any effort on your part.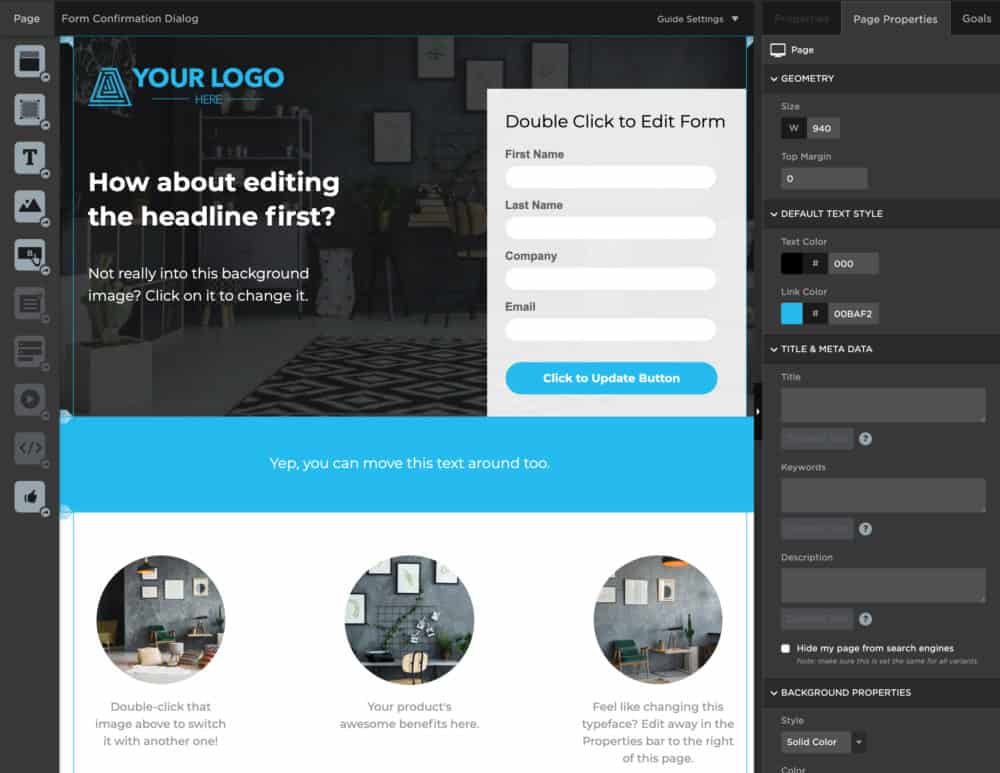 Once you have a template and/or design locked down, you can dig a little further down into Unbounce's treasure trove of features. And one of my favorites is the ability to use geo-targeting on ALL your campaigns, so your landing pages and pop-ups are ONLY seen by people that you want to see them.
Example: say you're launching an e-commerce store, as I have just done, but it will ONLY be available in the USA and 2/3rds of your traffic is from the UK and elsewhere. Normally, you'd just collect emails and then have to filter out the unwanted subscribers – in this context, those outside the USA.
With Unbounce, this isn't necessary. Before you put your campaign live you simply select the region you want to target – in this case: US site visitors. Once the campaign is live, it will ONLY show up to visitors in the USA. The process is simple, straight-forward to implement, and it'll save you hours of needless email list pruning later.
Unbounce Case Studies – Different Usage Methods
I'm a straight-up editorial kind of guy. All my sites run on content and SEO. I use Unbounce to collect emails, so that my readers can connect with us in a more meaningful way. And that could be exclusive content, limited-time offers, or access to a store – whatever, really.
However, Unbounce is designed for all kinds of users. But where it becomes most powerful is when it is combined with Facebook and Google Ads. Using Unbounce-building landing pages as the first port of call for users that clicked on your ads is a great and easy way to ensure you convert more of them.
Why? Simple: because Unbounce pages looks brilliant. They exude quality and this has a profound effect on the people that land on it. Think about it: how many times have you clicked on an advert, only to be taken to a landing page that looked, well… cheap and nasty. What did you do next? Simple: you clicked away, right?
Indochino is the world's largest made-to-measure apparel company, and it used Unbounce to 10X its Facebook ad performance. How did it do this? Here's an extract from a post by Indochino's head of marketing:
"One of the biggest pain points for us, before Unbounce, was that we did not have an informative landing page on the website with a simple, easy navigation path that focused the user's attention toward our conversion objectives. We needed to quickly build better, high-converting options and Unbounce was perfect for an on-brand look, fast."
And the result? 64,000+ visitors clicked on their Facebook ads, landed on their Unbounce landing page, and converted at 17.40%. And if you can't do the maths, that works out to around 11,136 potential new customers. From one Facebook ad. And that, my friends, is what you call KILLER conversion rate optimization.
Unbounce vs Instapage – Who's The Daddy?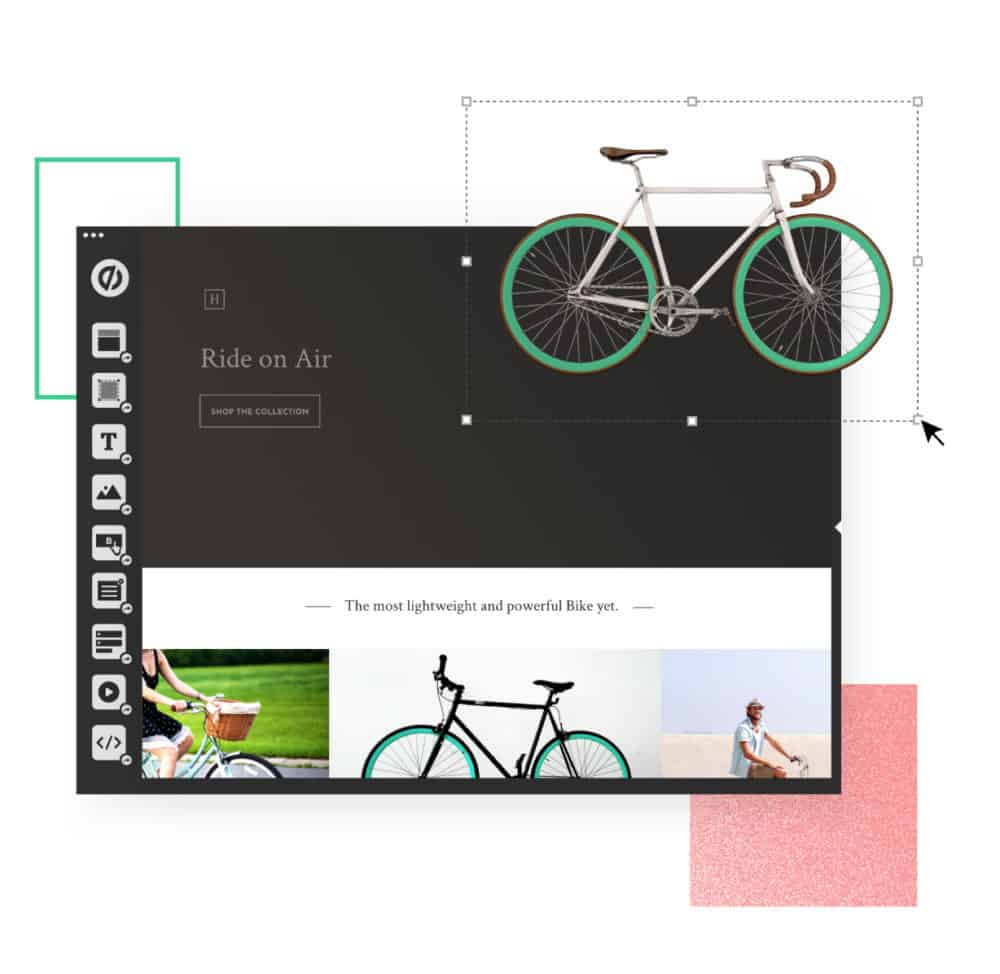 Pin
As noted in the introduction to this review, I am a huge fan of Instapage. Next to Unbounce, I would say it is the best landing page builder on offer right now. But why do I think Unbounce is better? A few reasons:
You can match brand guidelines using the drag-and-drop builder and add custom scripts for further fine-tuning.
You can use popups and sticky bars on any web page (not just Unbounce pages) and target specific user segments.
Unbounce allows marketers to fully customize their mobile landing page experience, which can be completely different from their desktop experience.
Unbounce is super-optimized for speed and features fewer JavaScript resources, optimized CSS delivery, leveraged browser caching and prioritized visible content for pages that load faster than they do with similar landing page builders.
All Unbounce plans come with full A/B testing and full support for direct integration with Google Analytics.
For me, these unique benefits make Unbounce a more compelling solution than Instapage. In terms of raw features, both are evenly matched. But when it comes to things like optimized code for faster loading pages that put less strain on your hosting, Unbounce is way ahead of the competition – nobody else is doing this. Not Instapage, not OptinMonster. No one. So hats off to Unbounce for prioritising speed because, as we all know, speed is king when it comes to ranking in Google.
Unbounce Review Verdict – Wrapping Up…
As you've probably gathered throughout this review. I'm kind of a big fan of Unbounce. As a landing page builder, and a central hub for all your email collection needs, I don't believe there is a better option on market right now for this price – plans start from $79 a month.
For that money, you're getting a landing page builder, support for pop-ups, Sticky Bars, and things like mobile optimisation (which costs $500 a year on OptinMonster) for all your leads and landing pages. Then there's the geo-targeting, 100s of premium templates for your campaigns, full A/B testing abilities, and over 800 third-party integrations.
Unbounce is incredibly easy to use as well, and for someone that knows next to nothing about design, that is a huge USP. With Unbounce in your corner, you'll never need to hire another landing page/optin form designer again, saving you hundreds (and potentially thousands) of dollars in the process.
If you're looking for the ultimate landing page builder, that also happens to double as the perfect email collection software as well, Unbounce is 100% the platform you should be going with. And for just $79 a month, you're getting a ton a value for money. Just think about what it did for Indochino – 11,136 new clients from one Facebook ad.
And that should tell you pretty much everything you need to know about Unbounce…