iPhone 15 Ultra Features: All The Current Rumored Updates
---
---
Whether you believe the leaks or not, there is a very real possibility that Apple will release the iPhone 15 Ultra in 2023. Here's a breakdown of the iPhone 15 Ultra features reported to be happening…
---
If you thought Apple's flagship iPhones were already expensive enough, close your eyes now: things are about to get a lot more expensive, as more and more sources claim the company is prepping a new, flagship iPhone model for 2023, the iPhone 15 Ultra.
Of course, none of this is confirmed. But let's humour the leaks and conjecture and see if we can piece together what the iPhone 15 Ultra might be like and, more specifically, how it will be different from Apple's iPhone 15 Pro / Pro Max.
iPhone 15 Ultra Features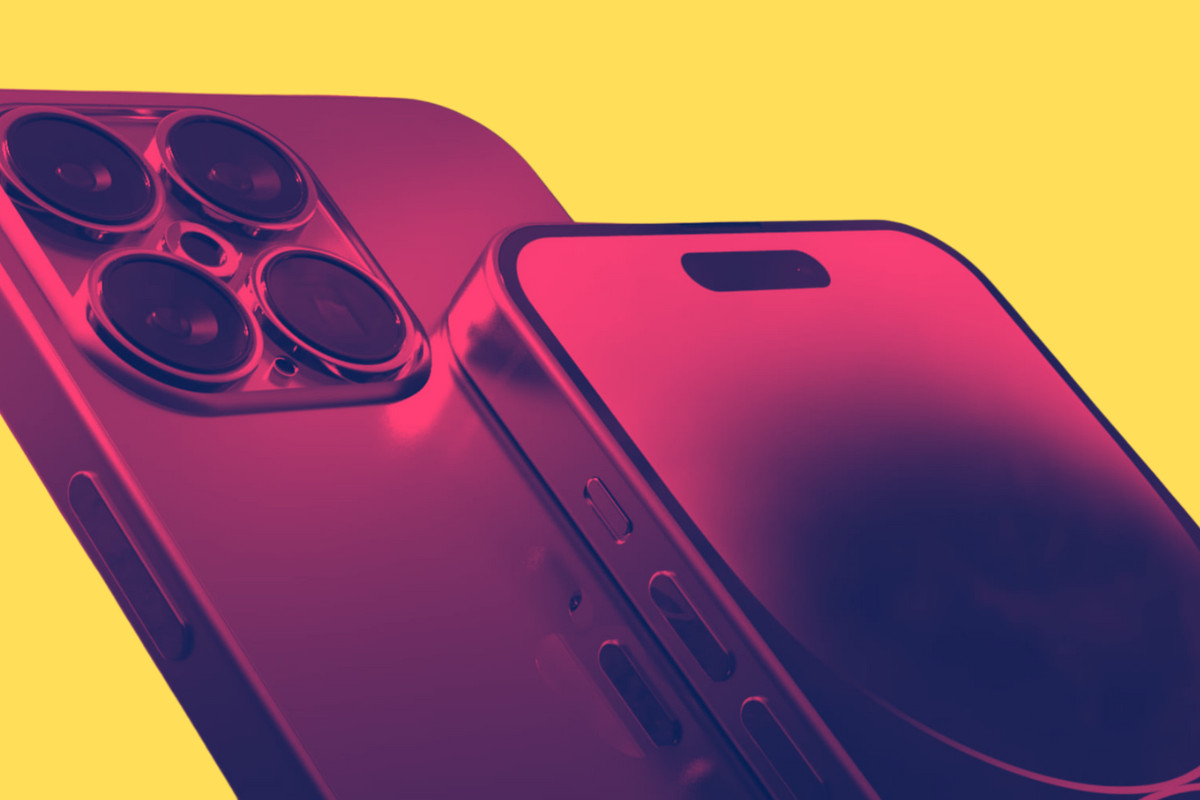 The big thing about Apple's iPhone 15 Ultra, of course, will be its specs and features. To earn that "Ultra" branding it is going to have to do a few things differently than the iPhone 15 and the iPhone 15 Pro.
Like what, though? As I said, all we have right now are rumors but here's what's currently being reported about the iPhone 15 Ultra's features and spec updates.
Titanium Body
After the launch of the Apple Watch Ultra, plenty of analysts and pundits reckon Apple will use titanium on the iPhone 15 Ultra. This would make the phone way more robust that its current material of choice, stainless steel and aluminum, as well as add an additional pull for users that want more protection from the elements.
WiFi 6E
Wi-Fi 6E is faster and offers more bandwidth than Wi-Fi 6, so we could see the standard and Pro iPhone 15 models get WiFi 6, while the iPhone 15 Ultra gets WiFi 6E.
A17 Bionic
The Pro and Ultra models in Apple's iPhone 15 series will get the company's new 3nm A17 CPU. The base models will use last year's A16 CPU, following the trend Apple started with the iPhone 14. How fast will the A17 be? No one knows right now, but we're due some beefy update after a very conservative update with the A16.
Solid-State Volume / Power Buttons
If you hate moving parts, like buttons on your phone, Apple has just the phone for you: one of its expensive iPhone 15 Pro models or the iPhone 15 Ultra. Both models will apparently feature sound-state buttons with haptic feedback.
Periscope Lens
the iPhone 15 Ultra is expected to get a new periscope zoom lens, notes Mac World, which will reportedly raise the optical zoom to 6x or 10x, with digital zoom that will likely reach 30x or 50x with incredible clarity.
Thunderbolt
Apple's iPhones will switch to USB C this year. All models will run the new charging standard. But there's going to be a twist: the Ultra and Pro models will apparently get significantly faster transfer rates thanks to Thunderbolt support.
That's everything currently known about the iPhone 15 Ultra's features, updates and alleged specs.
If you want to know more about Apple's iPhone 15 lineup, I suggest you check out our dedicated iPhone 15 resource hub which covers literally everything you could possibly want to know
Richard Goodwin
Richard Goodwin has been working as a tech journalist for over 10 years. He is the editor and owner of KnowYourMobile.