WiFi 6 Explained: Why You'll 100% Want It Inside Your Next Phone…
---
---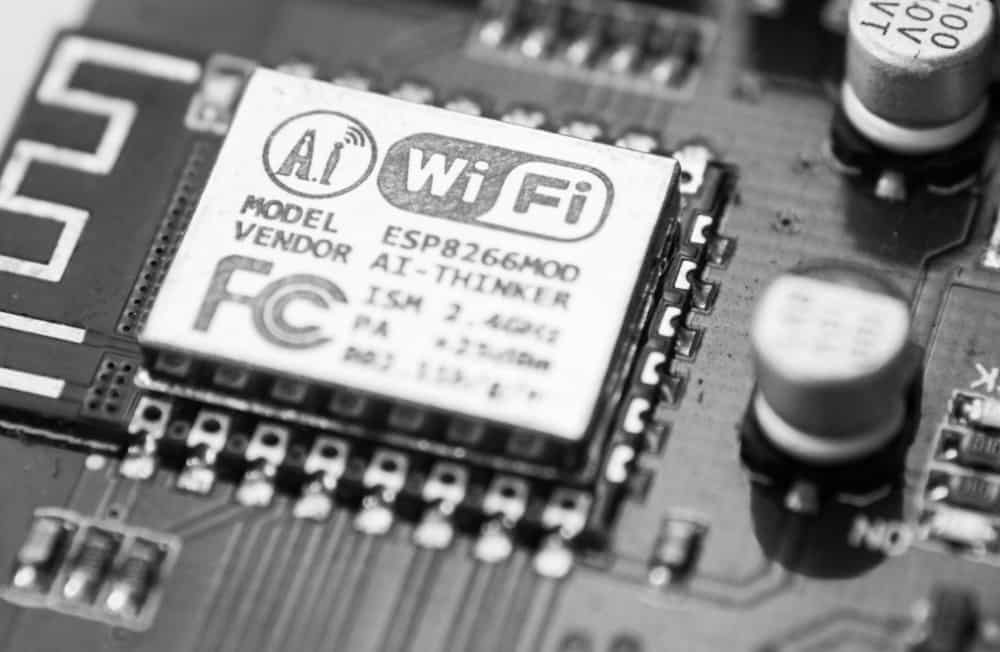 In this post, we will show you all you need to know about the latest version of WiFi – WiFi 6! We'll explain what it is, why it's important, and why you'll want to make sure your next phone/tablet/laptop has it… 
---
The introduction of Wi-Fi 6 ushers in a new era of Wi-Fi codes. With the new Wi-Fi codes from Wi-Fi Alliance, it will be easy for the layman to understand Wi-Fi updates when labeled 6, 7, 8, etc. compared with 802.11ax.
With the introduction of a new naming convention, Wi-Fi 802.11ax (the most recent upgrade in Wi-Fi technology) becomes Wi-Fi 6; Wi-Fi 802.11ac will be Wi-Fi 5, while 802.11g will be Wi-Fi 4.
What Is Wi-Fi 6?
Wi-Fi 6 (IEEE 802.11ax), also known as AX Wi-Fi, is the most recent update in Wi-Fi technology designed to improve connectivity speed and also reduce network congestion, which slows down connectivity speed considerably.
"Wi-Fi 6 continues Wi-Fi's long tradition of taking remarkably complex radio and semiconductor technologies and putting these to work in low-cost, compact, power-efficient, and reliable components suitable for a broad range of devices and applications," notes a Cisco whitepaper.
"Wi-Fi 6 builds upon advances initially pioneered in 802.11n (Wi-Fi 4), and in this case MIMO and orthogonal frequency-division multiplexing (OFDM), and the additional spatial streams, multi-user MIMO (MU-MIMO), and beamforming from 802.11ac (Wi-Fi 5). Wi-Fi 6 is practically a quantum leap over its predecessor."
Phones With WiFi 6:
How Does WI-Fi 6 Work?
Basically, Wi-Fi 6 works based on the MU-MIMO, OFDMA, and Target Wake-up Technologies.
MU-MIMO (Multi-user, Multi-input, and Multi-output) is a technology set to revolutionize devices connectivity with Wi-Fi routers. This means more antennas in a router for improved wireless connections.
The OFDMA (Orthogonal Frequency-division Multiple Access) features will allow Wi-Fi routers using Wi-Fi 6 to serve multiple devices at a time. This means that traffic congestion from various devices will now be a thing of the past with the new Wi-Fi 6, as it will feature several access points to serve more connected devices at the same time using a single channel.
Conversely, the Target Wake-up technology will enable Wi-Fi 6 to schedule when connected devices can request for data to avoid interference, which can slow up a network considerably. This technology helps devices to save up on power by entering sleep mode when not sending data to the router. Hence, Wi-Fi routers with Wi-Fi 6 will act more like a data traffic controller by preventing collision of signals from several devices sending data signals all at once by using the Target Wake-up Technology to schedule communication with the connected devices.
How Fast Will Wi-Fi 6 Be?
After conducting several speed tests, Wi-Fi 6 proved to be 30 percent faster than Wi-Fi 5. Theoretically speaking, Wi-Fi 6 will have a network connectivity speed of 9.6 Gbps, which is 1000 times faster than the US's average download speed of 100 Mbps.
The theoretical speed of 10Gbps does not go to a single device; instead, it is shared amongst the devices on a Wi-Fi network, thereby giving the connected devices a faster connectivity speed. And as you can see from the table below, each new generation of WiFi brings with it speed enhancements.
| | | |
| --- | --- | --- |
| | Theoretical | Actual |
| 802.11b | 11 Mbps | 5.5 Mbps |
| 802.11a | 54 Mbps | 20 Mbps |
| 802.11g | 54 Mbps | 20 Mbps |
| 802.11n | 600 Mbps | 100 Mbps |
| 802.11ac | 1,300 Mbps | 200 Mbps |
Using Wi-Fi 6 for a device or two will not show a significant increase in speed; instead, the differences in connectivity speed will be felt only when there are more devices connected to the Wi-Fi router. This is because Wi-Fi 6 incorporates technologies that enable it to send data to multiple devices on the same channel. Not to mention, it can also schedule communications for each device.
With Wi-Fi 6, devices can maintain their speed on dense network traffic when compared to Wi-Fi 5, which gets slowed down with heavy network traffic.
However, Wi-Fi 6 enabled devices will not show any significant increase in speed if connected to Wi-Fi 5 router. Therefore, you can get the best of Wi-Fi 6 by upgrading to a Wi-Fi 6 router.
How Do I Get WiFi 6?
Wi-Fi 6 is not a significant update that overhauls past technologies because it is backward-compatible with previous Wi-Fi versions. So, you don't need to overhaul your devices in one single swoop. All newly rolled out devices will come enabled with the new Wi-Fi 6 technology. Therefore, as you replace your old, damaged, or stolen devices, with newly rolled out devices, you're sure of getting Wi-Fi 6 enabled devices.
What Are the Benefits of WiFi 6?
Improved battery performance: Wi-Fi 6 incorporates the Target Wake-up Time technology, which will enable devices to conserve power by scheduling communication with the Wi-Fi 6 router. This, in turn, will lead to the improvement of battery performance in your devices.
Improved security: Wi-Fi 6 comes with WPA3 technology, which is a new security protocol that makes password guessing by hackers difficult.
Final Thoughts
As you can see, Wi-Fi 6 is a game-changer that will improve the connectivity speeds in crowded places like stadiums, parks, apartment buildings, etc.
Hence, Wi-Fi 6 is a technology of the future built to support more devices with a faster connectivity speed, although it is not sustainable on older Wi-Fi versions.