Could Samsung Galaxy Z Fold 5 Come With The New 360° Foldable Display?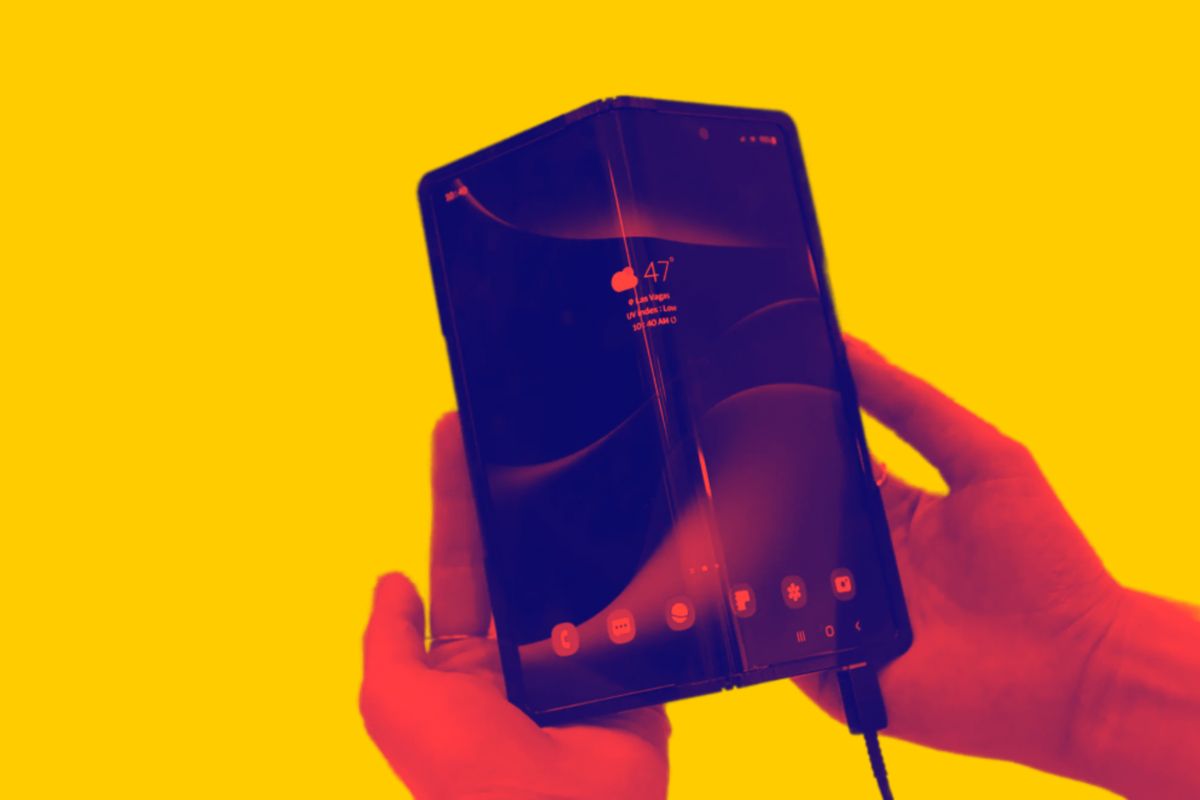 Samsung has a new type of foldable display in the pipeline for its phones. Here's everything you need to know!
---
Samsung just showed off its latest foldable prototype, one with a hinge that goes 360°.
Samsung Display, the subsidiary company of Samsung that makes displays for Samsung devices and others, has revealed a new type of foldable display, possibly in the pipeline for Samsung's Z Fold series of devices.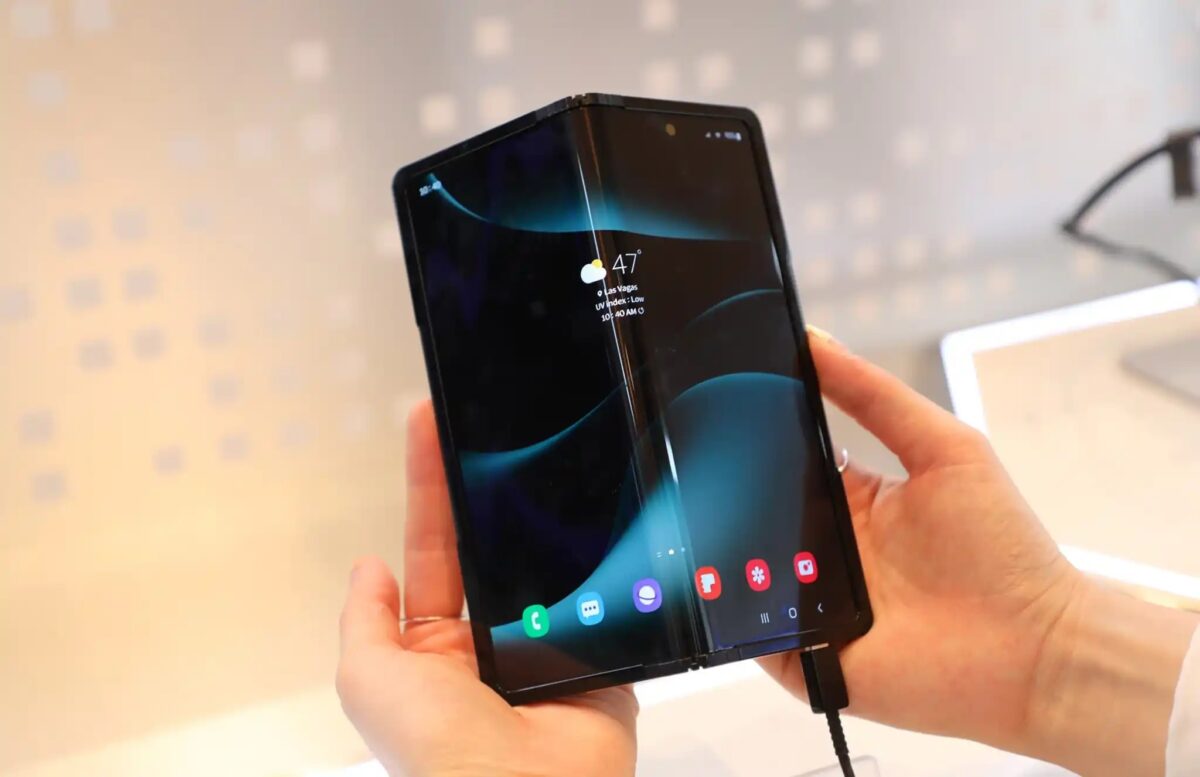 Samsung Display demoed this display back at CES this year, along with Samsung Flex Hybrid, but it seems like this one has flown under the radar. LG Display also demoed a similar display at CES. Now, Samsung Display has shared a prototype device with the "Flex In & Out" display with The Verge, giving us a closer look at the form factor, which could be the future of foldable over at Samsung.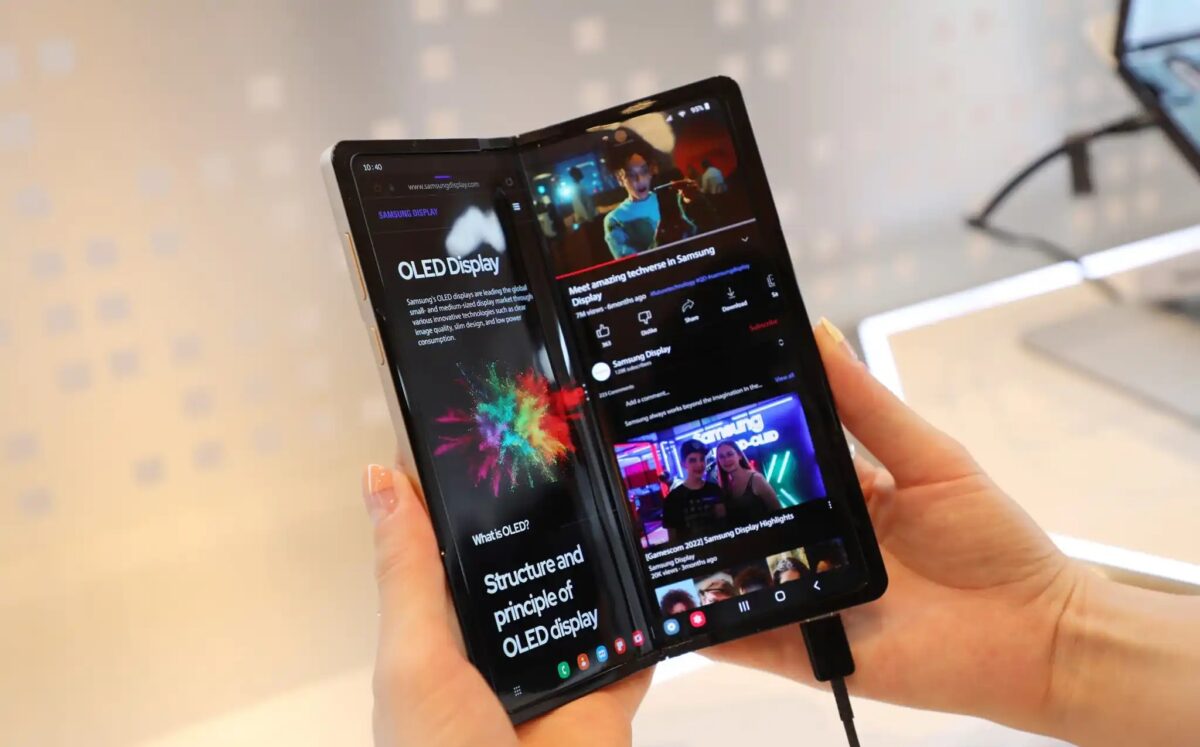 The display comes with a different hinge design creating a less visible crease than the current-gen foldable from Samsung.
Samsung previously showed off another Flex In & Out display type, which folds in an S style with multiple folds.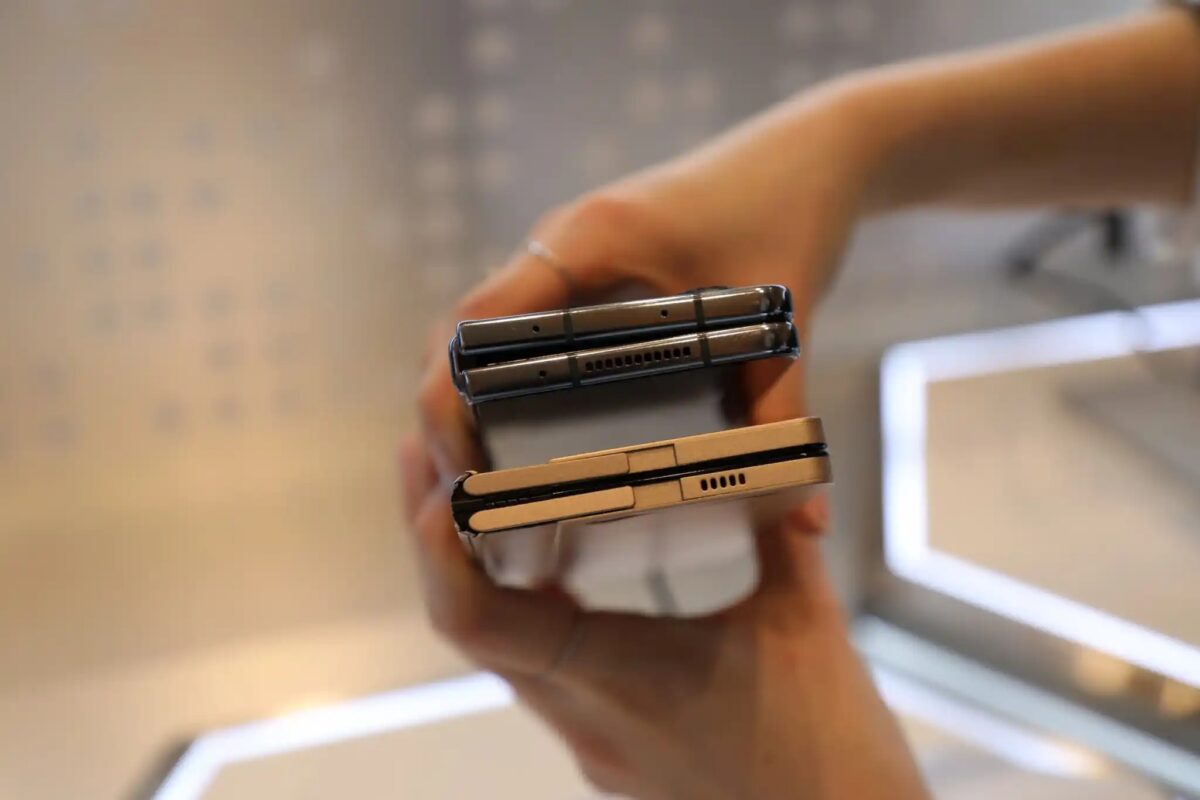 Comparing this new hinge to the Galaxy Fold device, it fixes the U-shaped hinge, which creates a prominent crease and space between the screen when folded. This new hinge seems to have fixed both issues.
It was also reported that this new display uses a water-drop hinge, which makes the inward and outward folding possible. The brand also claims that the new hinge design will reduce the stress on the display, helping the long-term reliability of the display.
Will We See This With A Future Fold?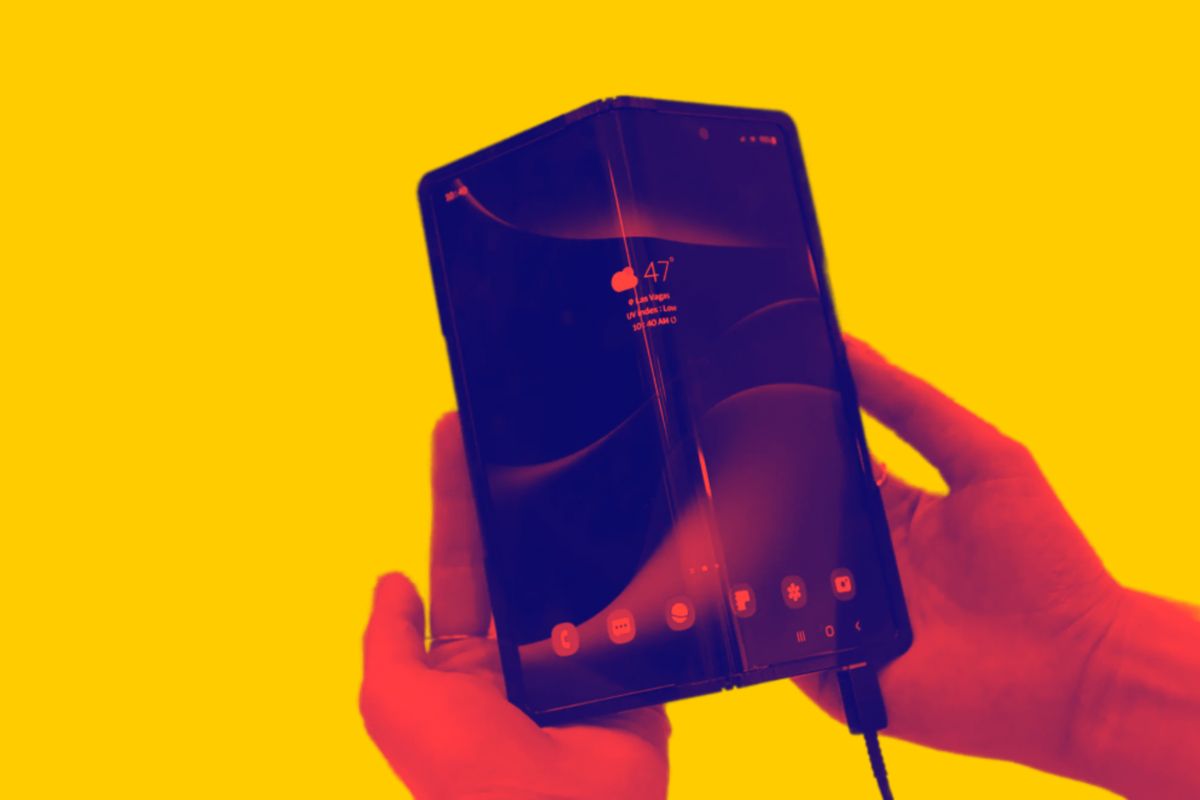 While we don't have any confirmation on whether we will see this display on any future Samsung foldable, this display looks like the possible form factor that can debut in the future.
The Samsung Galaxy Fold series has used a similar display and hinge design over the years.
It was previously reported that Samsung would use a droplet-shaped hinge to make the crease-less noticeable on Galaxy Z Fold 5. This will make the Galaxy Fold series on par with its rival Oppo Find N2 in terms of the crease and the upcoming Pixel Fold from Google. Could this mean we could see Flex In & Out display with the upcoming Galaxy Z Fold 5?
It is also worth mentioning that this device was demoed as a fully functional display, complete with a software interface, unlike most prototype displays. It also has a form factor closely resembling the Galaxy Fold devices. This should mean that Samsung intends to use this design on a future Galaxy Z Fold device.
In August, Samsung will launch the Samsung Galaxy Z Fold 5 alongside Galaxy Z Flip 5. We will have to wait until the phone's launch to know if it will come with the Flex In & Out display. We will keep our eyes and ears out for any leaks about the same. Meanwhile, all eyes are on the Galaxy S23 series, launching on February 1 at the Galaxy Unpacked event.