Google Pixel Fold Dummy Unit Revealed By YouTuber!
---
---
Google's vision for foldables is quite different from Samsung's… Here's everything you need to know about Pixel Fold!
---
Pixel Fold isn't official yet; we're months away from its release. There's already a highly detailed CAD render leak of the phone out there, and now a dummy model of the phone has been revealed by YouTuber Dave2D.
In his video, Dave2D talks about the Pixel Fold, comparing it with its competition, Samsung Galaxy Z Fold 4 and Oppo Find N2.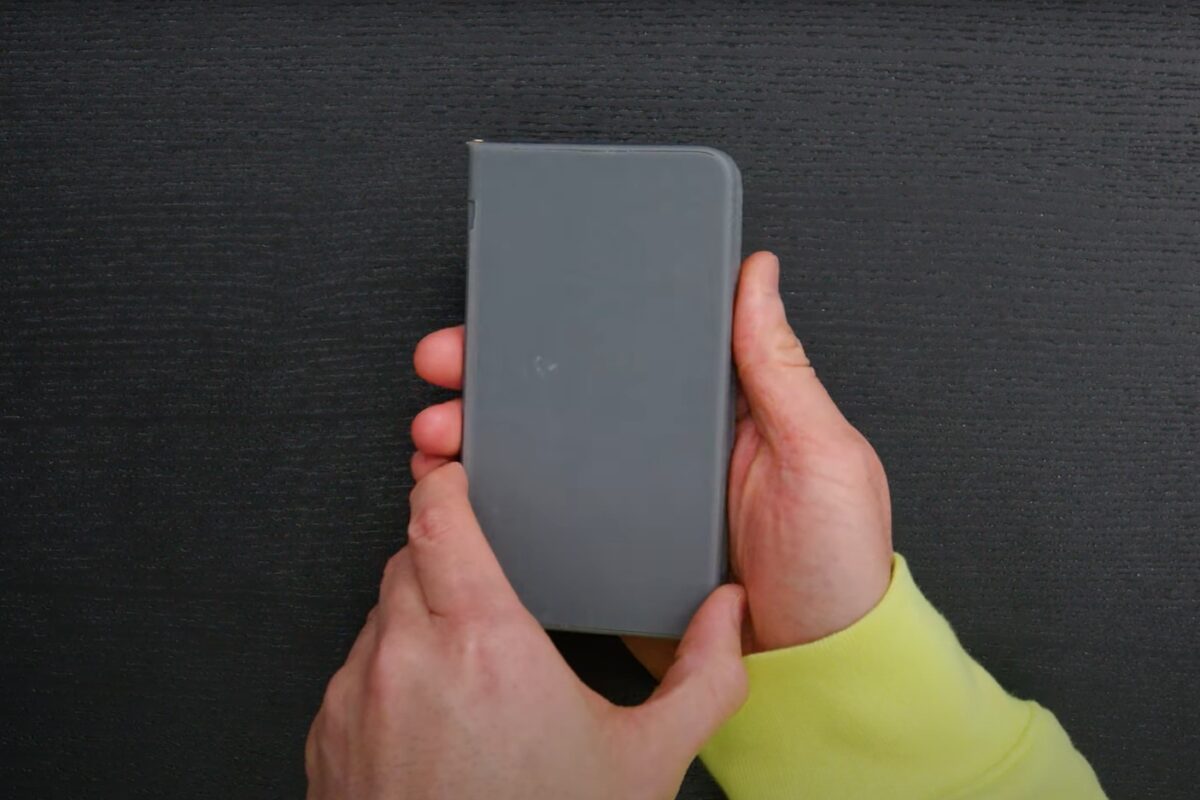 This is only a mockup of the phone, which is most likely made to be used by case manufacturers for designing their cases. It does present a unique scoop into the upcoming Pixel foldable that the previous renders aren't able to give before. Dave2D also includes some interesting info and his source's dummy piece.
Pixel Fold Hinge Isn't Like The One From Samsung Foldables
The hinge is the most important part of a foldable smartphone. Different smartphone brands make foldable with different hinge designs.
In Samsung phones, we get a hinge design, which makes a gap in the inside of the display between the halves of the phone when closed. The screen is folded at an acute angle, and you can see a well-pronounced crease.
Oppo Find N2 and many other foldable, on the other hand, have a hinge design different from the Samsung implementation. It curves the screen more gently inside the phone's casing and keeps the phone completely closed without leaving any gaps in between. This design also ensures that the phone comes with a gentler crease than Samsung Foldables.
Dave2D mentions that Pixel Fold will use a hinge design reminiscent of Oppo Find N2. This means it will close without gaps, and we can expect a less pronounced crease. A downside of this type of hinge currently is that it will not come with water resistance like Samsung Galaxy Z Fold 4.
Pixel Fold Borrows More From Oppo Find N2
The Samsung Galaxy Z Fold series of foldable smartphones has a tall screen design. It is tall on the outside and also on the inside. Huawei's foldable phones, the Huawei Mate X series, and Xiaomi's foldable Mi Mix Fold series also adopted a similar form factor for their foldable phones.
Then came Oppo with a radical change, a foldable smartphone with a wider screen, both on the outside and inside. It made for a better experience with the phone opening up to a more traditional aspect ratio on the inside. It made sense, as it was basically like opening up to a tablet in its landscape mode.
Google will be adopting this design for its Pixel Fold smartphone. Google's foldable will come with a wider outer and inner display. Compared to Oppo Find N2, however, Pixel Fold is much bigger.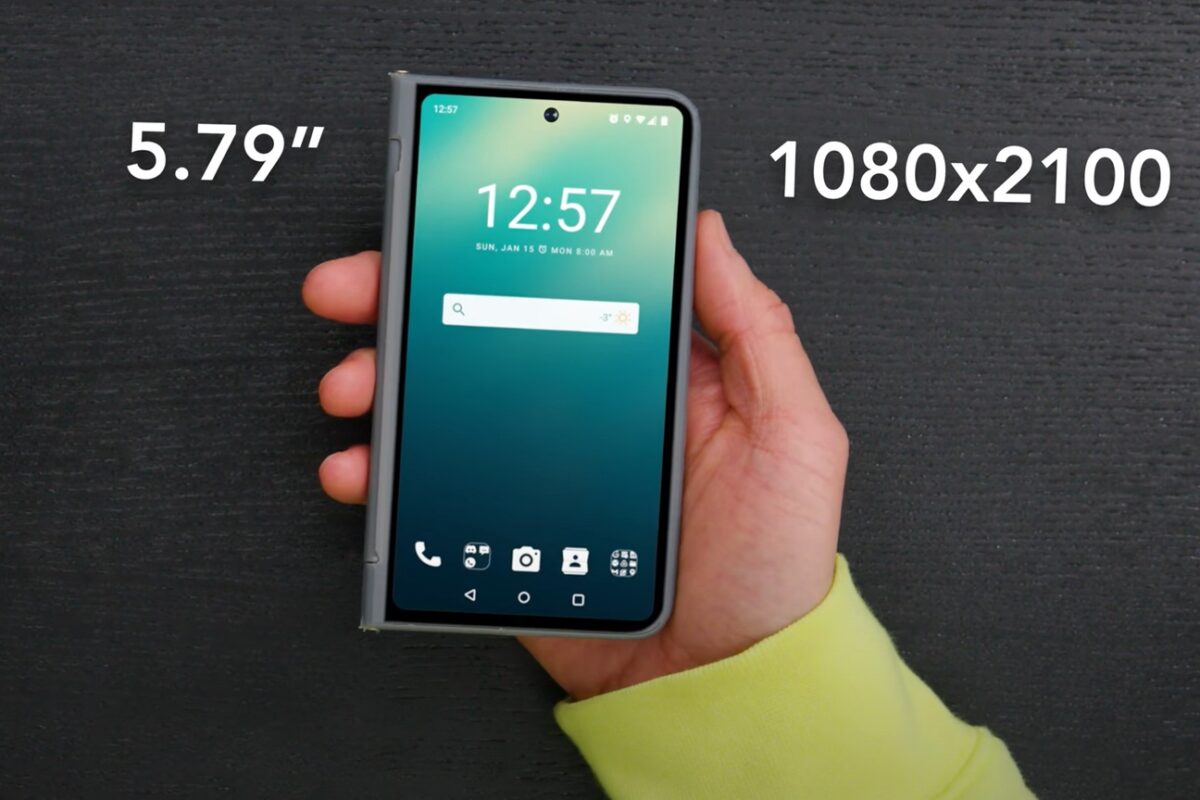 Coming to the displays, there will be a 5.79-inch outer cover display and a 7.69-inch inner display. It is touted to come with a resolution of 2208×1840 pixels; it roughly matches the resolution of Z Fold 4, but when it is rotated, it comes with a resolution of 1812×2176 pixels.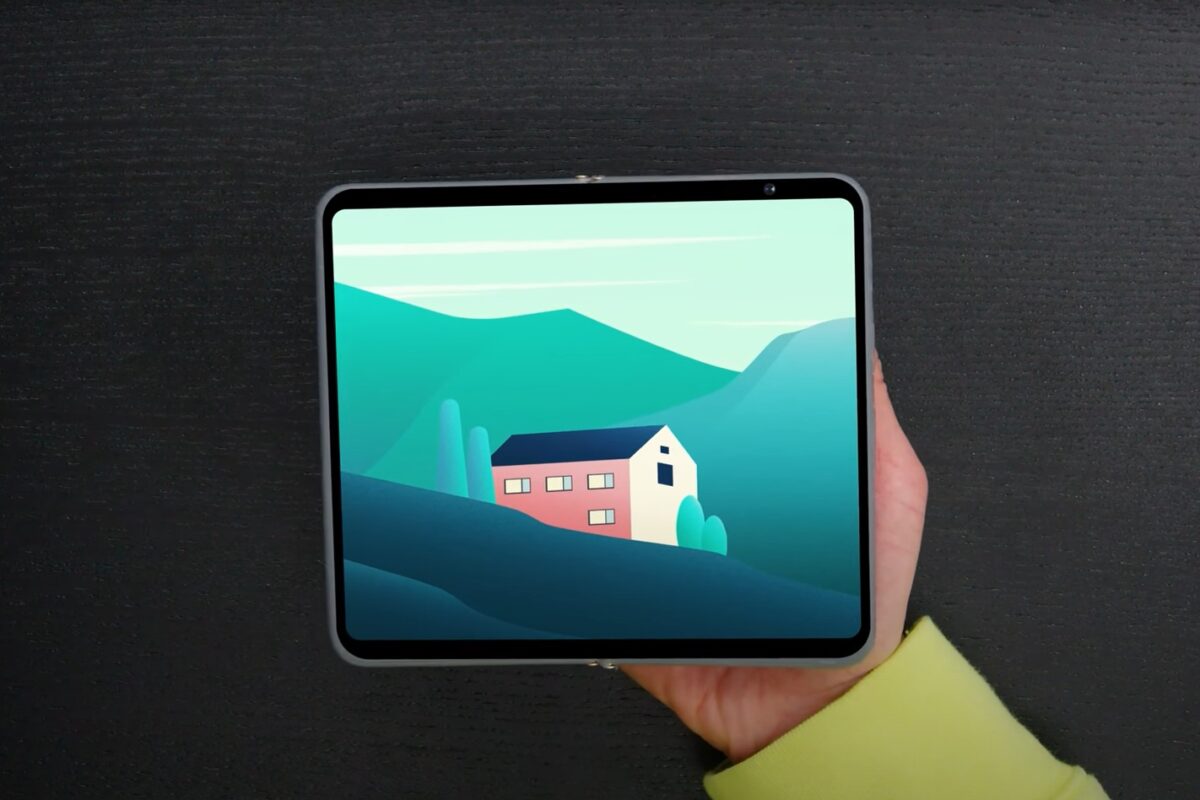 An interesting bit is that the Pixel Fold seems to have bigger top and bottom bezels on the inner display. No notch on the inside of the device; we can see a cutout for a single camera on the top right bezels, presumably for a selfie camera.
The smartphone is also relatively thin, coming in at 5.7mm without the camera bump when unfolding. The camera bump adds up to 8.65mm.
Finally, if we look at the outside of the phone, the side without a display, the phone retains the unique camera strip of Pixels.
According to Front Page Tech, the Google Pixel Fold will cost $1,799 upon launch, the same price as the Samsung Galaxy Z Fold 4. This will be unlike the other Pixel phones, which Google has tried to undercut the Samsung counterparts in terms of pricing. We can expect the smartphone to launch in the second half of 2023. It is also worth mentioning that this dummy Pixel Fold matches the info previously leaked by Front Page Tech and OnLeaks; the credit to the featured image of this post goes to Front Page Tech.
Abhijith S
Abhijith has been writing about Tech since 2013 on his own blogs. He handles Tech news in KnowYourMobile. He also used to host a YouTube channel about phones. Other than Tech, he is into Formula 1, Wrestling, various TV shows and buying Kindle books he barely reads.