Nintendo Switch Total Sales: How Many Have Been Sold To Date?
---
---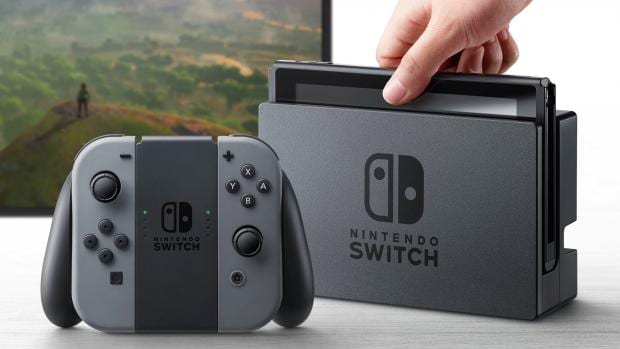 Since its launch in 2017, the Nintendo Switch has been hugely popular with gamers. But how many Nintendo Switch consoles have been sold to date? Let's crunch some numbers and find out…
---
It's official: Nintendo's success story with the Switch continues to be a phenomenon in the gaming industry. Originally released on March 3, 2017, the console has been nothing short of revolutionary.
As of March 2023, it has sold over 125 million units worldwide, making it Nintendo's best-selling home console and the third-best-selling game console of all time, just behind the PlayStation 2 and Nintendo DS.
Fastest-Selling Console of ALL TIME…
The Nintendo Switch became the fastest-selling games console in U.S. history soon after its release, quieting skeptics who questioned Nintendo's staying power in a competitive market dominated by rivals like Xbox and PlayStation.
This success has been strongly tied to Nintendo's high-quality first-party titles, including classics like Zelda: Breath of the Wild, Super Mario Odyssey, Splatoon 2, and Mario Kart 8 Deluxe.
Reggie Fils-Aime, who was Nintendo of America's President and COO at the time of the console's launch, remarked how fans across the globe had embraced the console's unique home and portable play options. Today, the company continues its tradition of introducing fun and innovative gaming experiences.
Declining Switch Sales For 2023/24
However, it's worth noting that despite the console's overall success, sales for the Switch have been down compared to previous years. Nintendo forecasts selling 15 million Switch units in the Fiscal Year 2024.
The Switch offered a unique blend of portability and home console gaming, and it was a gamble that Nintendo took after a less-than-stellar performance with their Wii U, which sold just 13.6 million units between 2012 and 2017.
In terms of gaming content, the Nintendo Switch has been a hotbed for both first-party and third-party titles. More than 300 games from third-party developers launched during its first year, including titles from industry giants like EA, Ubisoft, Rockstar, and Bethesda.
This diverse library has been a significant part of the console's appeal, and it has contributed to Nintendo's whopping sales of 47.1 million games since the console's launch.
Upcoming titles continue to generate excitement among fans and are likely to boost sales further. While the landscape of gaming is ever-changing, Nintendo's commitment to quality and innovation seems to be a constant, promising an exciting future for the Switch platform.
So, if you're still on the fence about getting a Nintendo Switch, now might be a perfect time. With an incredible library of games and the legacy of one of gaming's most enduring companies behind it, the Nintendo Switch offers a gaming experience that can be both nostalgic and refreshingly modern. And given that there are great deals to be had, why wait?
Richard Goodwin
Richard Goodwin has been working as a tech journalist for over 10 years. He has written for Den of Geek, Fortean Times, IT PRO, PC Pro, ALPHR, and many other technology sites. He is the editor and owner of KnowYourMobile.