Apple's macOS Catalina Update Detailed In FULL – Goodbye iTunes!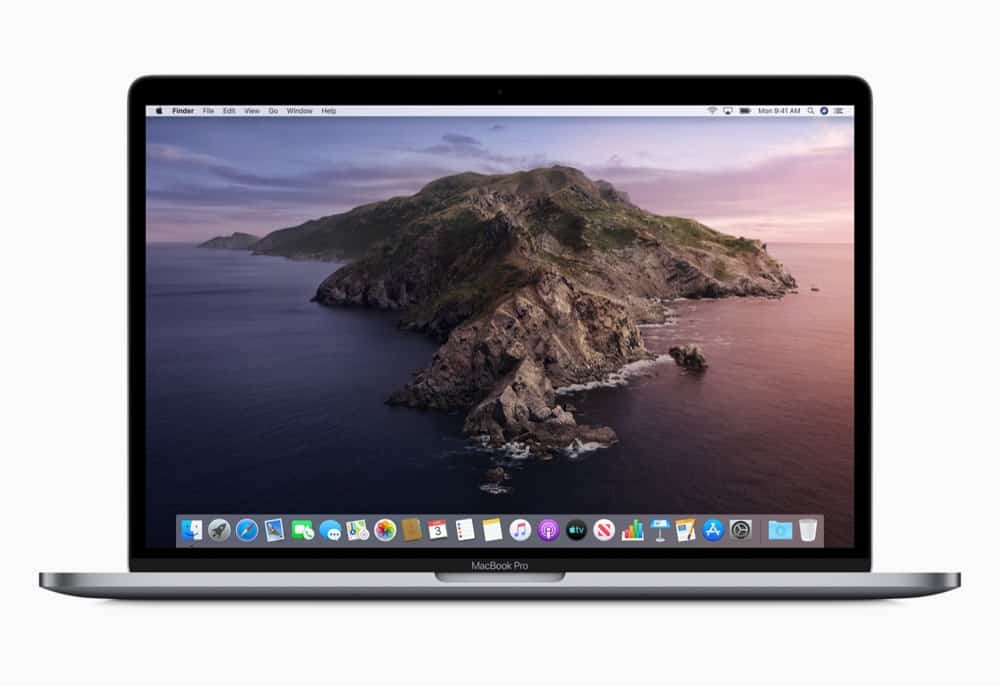 I'm you've got a MacBook or iMac, you'll want to run Software Update on it right away. That's because Apple has finally released the next version of macOS, named Catalina. Announcing the new macOS earlier this year, Craig Federighi, Apple's senior vice president of Software Engineering, said:
"With macOS Catalina, we're bringing fresh new apps to the Mac, starting with new standalone versions of Apple Music, Apple Podcasts and the Apple TV app. Users will appreciate how they can expand their workspace with Sidecar, enabling new ways of interacting with Mac apps using iPad and Apple Pencil. And with new developer technologies, users will see more great third-party apps arrive on the Mac this fall."
Here are the major new features you can expect to see once you've upgraded.
macOS Catalina: Bye-Bye iTunes, Hello Apple Music, Apple Podcasts and Apple TV Apps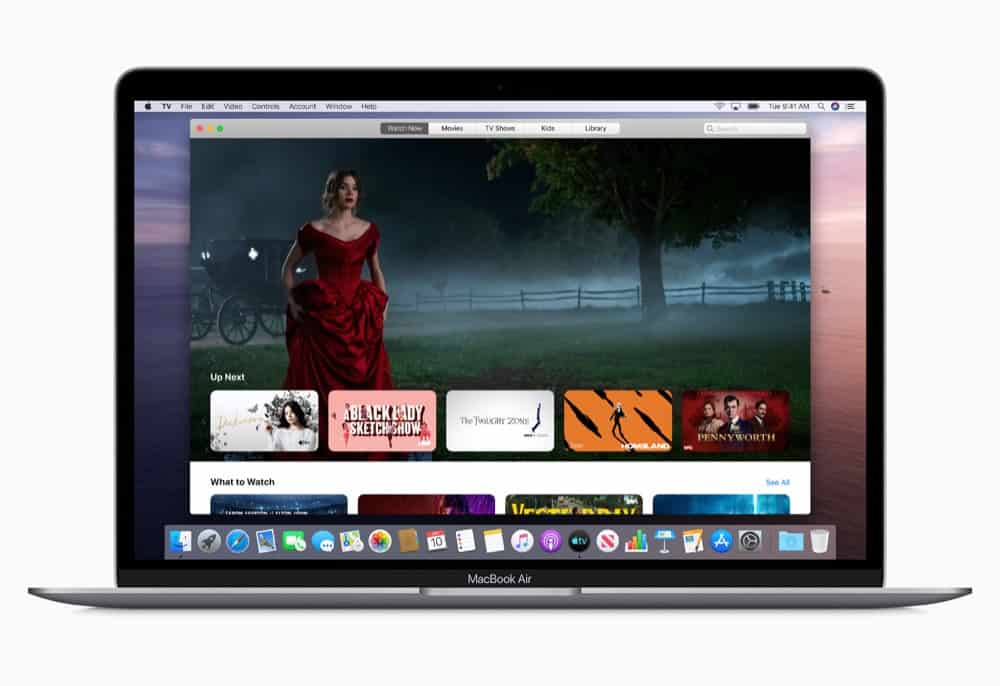 Pin
Without a doubt, the biggest new feature of Catalina–and certainly the most noticeable–is Apple has officially killed off iTunes on the Mac. While iTunes has served the company well, over recent years users had complained the software had become bloated as it handled an ever-increasing number of media.
That's all changed with Catalina. Apple is ripping up iTunes in favor of dedicated Music, Podcast, and Apple TV apps. As can be expected, Music will handle both your existing iTunes library and Apple's streaming service. Podcasts will handle all your podcasts, and the new Apple TV app will be where you rent, buy, or stream TV shows and films.
macOS Catalina: Sidecar Makes Your iPad A Second-Screen
Another really cool feature of macOS Catalina. This allows users to turn iPads into a second display for their Mac. And best of all, Sidecar works wirelessly, so there's no need to plug your iPad into your Mac with a USB cable. More good news: Apple says when Sidecar is used with an iPad that is paired with an Apple Pencil, users can use their iPad to draw, sketch or write in any Mac app that supports stylus input.
https://youtu.be/2MKy0zz_7gY
macOS Catalina: Screen Time Comes To The Mac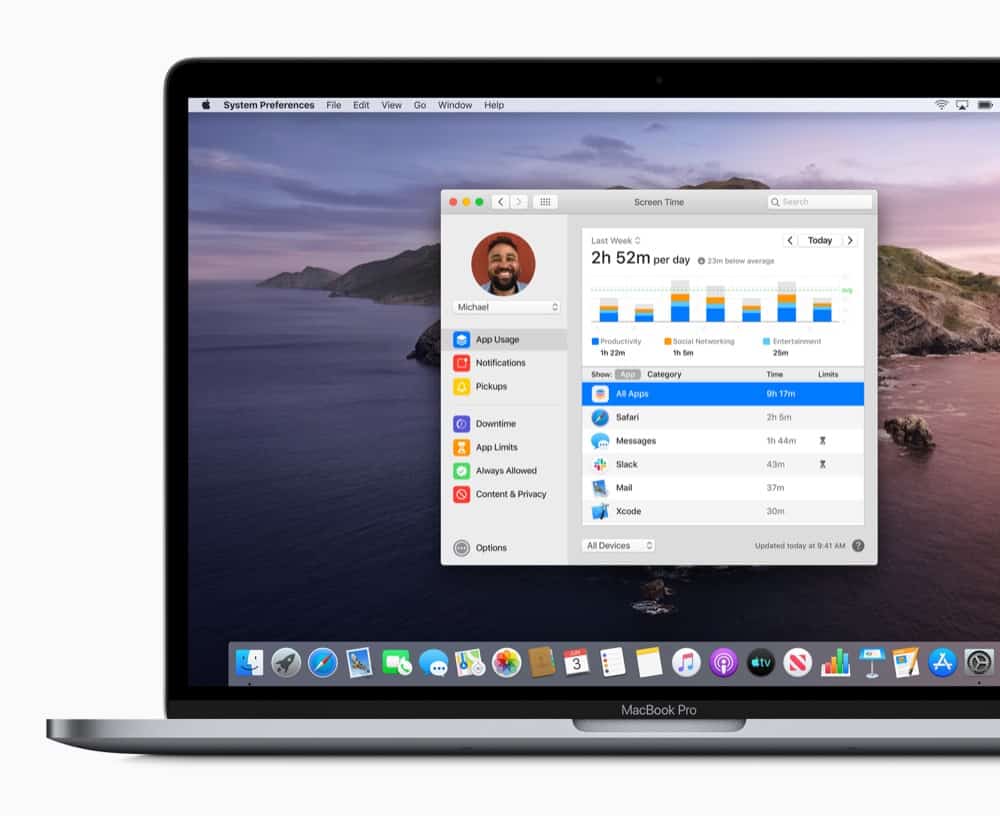 Pin
Last year Apple added a new feature called Screen Time to iOS 12. The feature let users control the amount of time they, or their children, spend using not only iOS devices, but the apps that run on them. Screen Time has been a huge hit and now Apple is bringing it to the Mac.
As Apple explains: "Screen Time is designed for the way people use their Mac, including a new 'One more minute' feature that gives users more time to save their work or log out of a game. Users can schedule time away from their Mac and determine how much time they want to spend within apps, websites or categories of apps."
macOS Catalina: Major New Accessibility Options
Apple has long been one of the leaders in the tech field when it comes to accessibility. "Accessibility" refers to how easy it is for a user with a disability or impairment to use a device. With macOS Catalina, Apple is taking accessibility features to the next level with Voice Control—system-wide control of macOS using only your voice.
https://www.youtube.com/watch?v=aqoXFCCTfm4
As Apple explains, "Voice Control is a transformative technology that enables users who can't operate traditional input devices to control their Mac entirely with their voice using on-device Siri speech recognition technology, which also ensures personal data is kept private. New labels and grids let users interact with virtually any app using comprehensive navigation tools, with audio processing happening on-device." Voice Control will also work on iOS and iPadOS devices.
macOS Catalina: iPad Apps On The Mac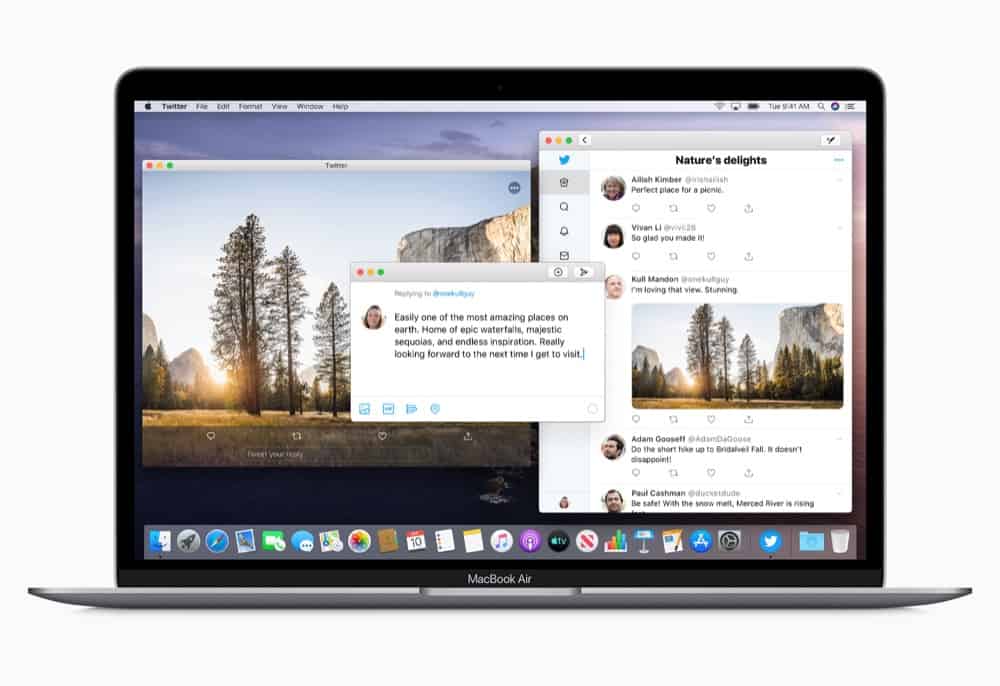 Pin
The final biggest feature on macOS Catalina is something for developers. Apple has released a framework that will allow developers to easily port their iPad apps to the Mac, complete with macOS desktop interface elements. This is a MASSIVE deal as it means the Mac App Store is about to get a ton more apps.
Major developers like Twitter have already announced they'll be porting some of their iPad apps to the Mac.
macOS Catalina: How Do I Get It & How Much Does It Cost?
Just open the Mac App Store app on your current Mac and run Software Update. And best of all–it's free!
macOS Catalina: Will My Mac Support It?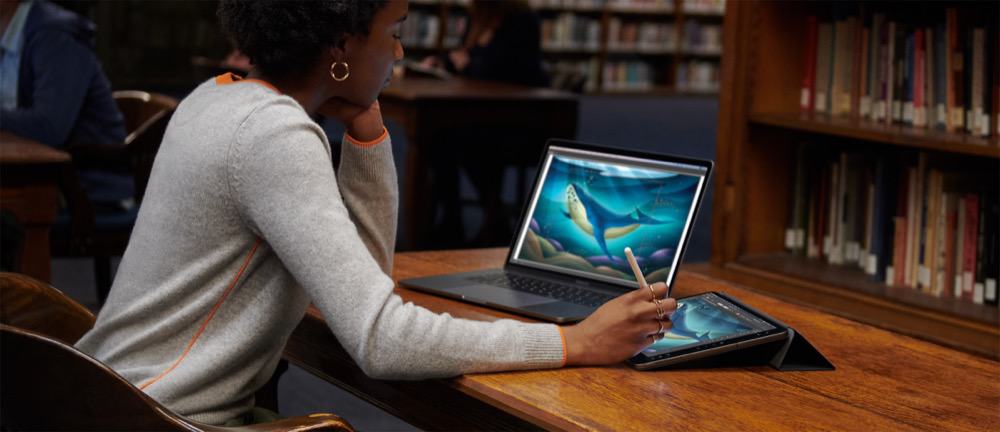 Pin
Apple is very generous when it comes to supporting older Macs and newer operating systems. macOS Catalina: will run on most Macs going all the way back to 2012. Here's the full list of supported Macs:
iMac: Late 2012 or newer.
iMac Pro: All Models.
Mac Pro: Late 2013 or newer.
Mac Mini: Late 2012 or newer.
MacBook: Early 2015 or newer.
MacBook Air: Mid-2012 or newer.
MacBook Pro: Mid-2012 or newer.
And check out: