Phones We Loved: Sony Ericsson T610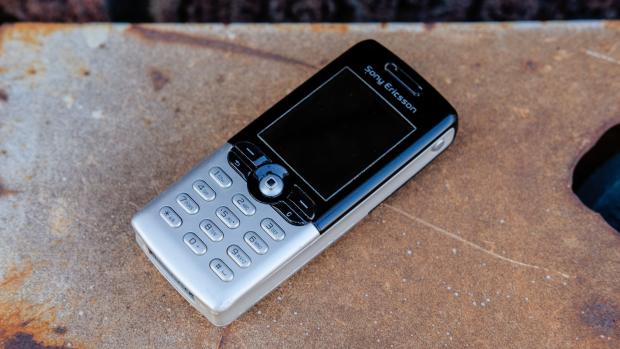 Prior to the arrival of the iPhone, few phones could boast the sheer ubiquity of the Sony Ericsson T610. This handset was literally everywhere back in 2003, thanks in no small part to the fact that it was one of the first phones to combine a digital camera, colour screen and basic internet functions – all wrapped up in one of the most iconic designs the mobile market has ever seen.
A wind of change was sweeping through the world of mobile phones back in 2003. Smartphones were still some way off and manufacturers were instead focused on cramming new tech inside 'feature' phones; in the space of a few years, we saw colour LCD screens, polyphonic ringtones and – perhaps most significantly of all – built-in cameras appear on the scene. These were the first small steps towards turning what had once been a basic communications device into the centre of our entire existence.
With Bluetooth, Infrared, GPRS, WAP, email and Triband support, the T610 really was cutting-edge for 2003. You could browse the web (albeit in a tiny, postage stamp-sized window with a resolution of 128×160 pixels) and take photos (in 288×352-pixel resolution, no less) – two things that were impossible for most people just a year or so earlier. For many users, the T610 was also their first taste of picture messaging, and the phone's success went a long way to populating this feature with the masses.
It wasn't just the T610's tech that impressed, though; crafted by industrial designer Erik Ahlgren, the phone represented a leap forward in design terms, too. At the time, the market was dominated by chunky and cheap plastic handsets made by Nokia, and the T610 – with its mix of glossy plastic and metal – felt like a more premium proposition. In fact, it's easy to see a connection between Ahlgren's design and that of the iPhone which arrived a few years later; the T610 was perhaps one of the first phones to be truly desirable from a design perspective, and it sold millions as a result.
A revised variant arrived in 2004 by the name of the T630, which could take photos in VGA (480×640 pixels) format, but by moving to an all-plastic design it somehow lost the T610's inherent classiness and was not as commercially successful. This could also have something to do with the fact that Sony Ericsson also released the T610's true successor around this time, the K700 – a handset which would become almost as commonplace around the globe.
Sony Ericsson no longer exists but its legacy lives on; by combining Sony's design know-how with Ericsson's tech smarts this pairing would produce some of the most iconic phones of the pre-smartphone era – and the T610 is perhaps the most famous one of all.
Main image credit: Mass Made Soul