Everything You Need To Know About Apple Card
---
---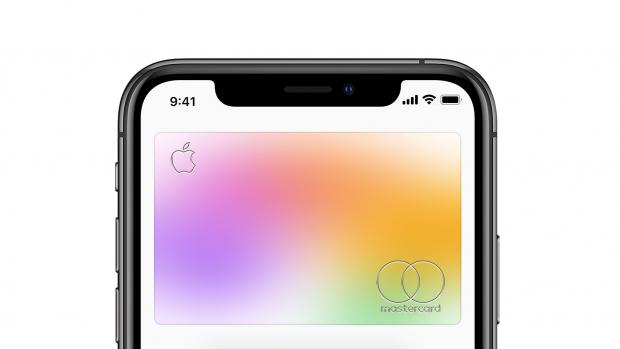 Yep, Apple's latest product is a…credit card.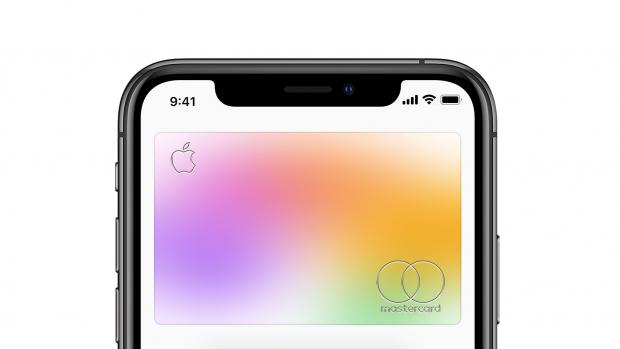 Pin
Out of all the services Apple introduced this March, the Apple Card was probably the biggest WTF event. Not many people ever considered the decades-old credit card as something Apple would want to disrupt. But hey, this just goes to show that you never know what Apple has up its sleeve.
Upon announcing the new Apple Card, Jennifer Bailey, Apple's vice president of Apple Pay, said, "Apple Card is designed to help customers lead a healthier financial life, which starts with a better understanding of their spending so they can make smarter choices with their money, transparency to help them understand how much it will cost if they want to pay over time and ways to help them pay down their balance."
OK, so what does that all actually mean? Read on…
Apple Card: What Is It?
Apple Card is a credit card made by Apple. The company is offering the card in conjunction with Goldman Sachs and Mastercard. Goldman will handle the financial lines of credit associated with the card while Mastercard will handle the payment processing. This means Apple Card will be accepted anywhere Mastercard is accepted.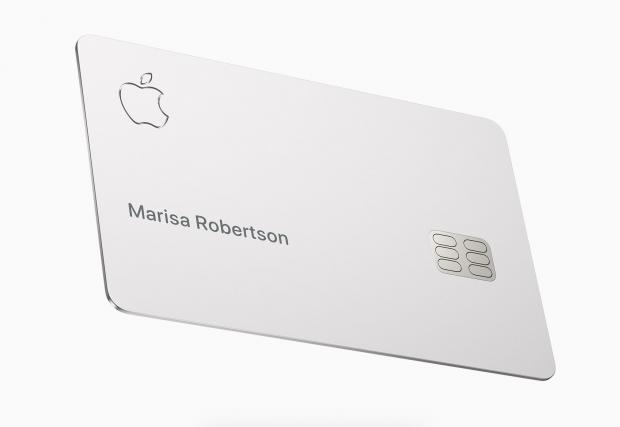 Pin
Apple Card: How Is It Different Than A Regular Credit Card?
It's actually quite a bit different than most credit cards. For starters, Apple Card is mainly a digital-only card. That is, Apple Card lives inside the Wallet app on your iPhone and you use it by setting it as the default card for Apple Pay on your device.
• TIP: Apple Card Savings Account: What You NEED To Know
However, it should be noted that Apple is aware that not everywhere in the world takes Apple Pay (or even contactless payments), so the company will also give users a physical titanium Apple Card. What's unique about this physical Apple Card is has no card number, CVV security code, expiration date, or signature on the card, making it more secure than any other physical credit card.
Apple Card: What Are Its Key Software Features?
But most people will use Apple Card via Apple Pay on their iPhone. And here is where the software features of Apple Card really differentiate it from other credit cards. Apple Card uses machine learning and Apple Maps to label transactions, complete with merchant names and locations so you can always see where you spent your money.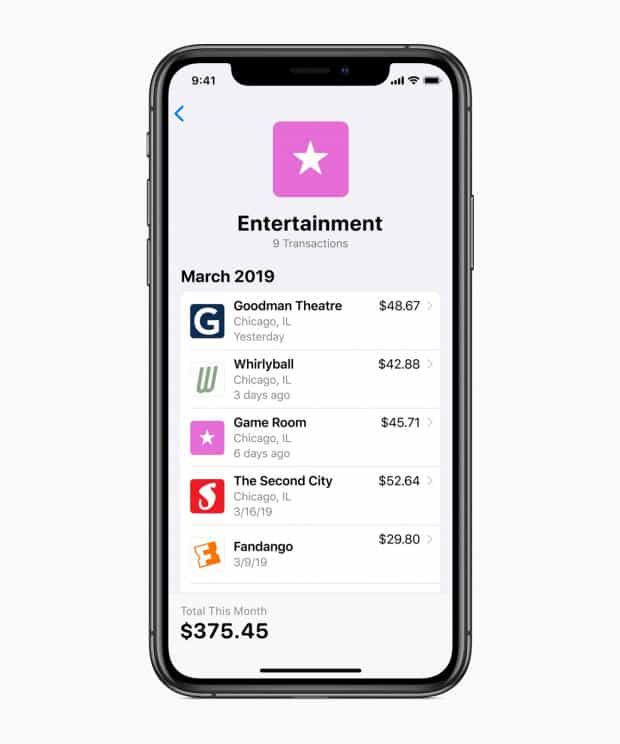 Pin
Another cool feature is that purchases are automatically totaled and organized by color-coded categories such as Food and Drinks, Shopping and Entertainment. To help customers better understand their spending, Apple Card also provides weekly and monthly spending summaries.
Apple Card: What Is "Daily Cash"?
Another major feature of Apple Card is called Daily Cash. This is similar to other credit card points and cash back rewards. But other credit cards make you wait a month or more to get rewarded those points and/or cash.
Apple Card's Daily Cash means you'll literally get your cash back rewards the same day you make a purchase. Daily Cash is added to customers' Apple Cash card each day and can be used right away for purchases using Apple Pay.
Apple says, every time customers use Apple Card with Apple Pay, they will receive 2 percent Daily Cash. Customers will also get 3 percent Daily Cash on all purchases made directly with Apple, including at Apple Stores, on the App Store and for Apple services.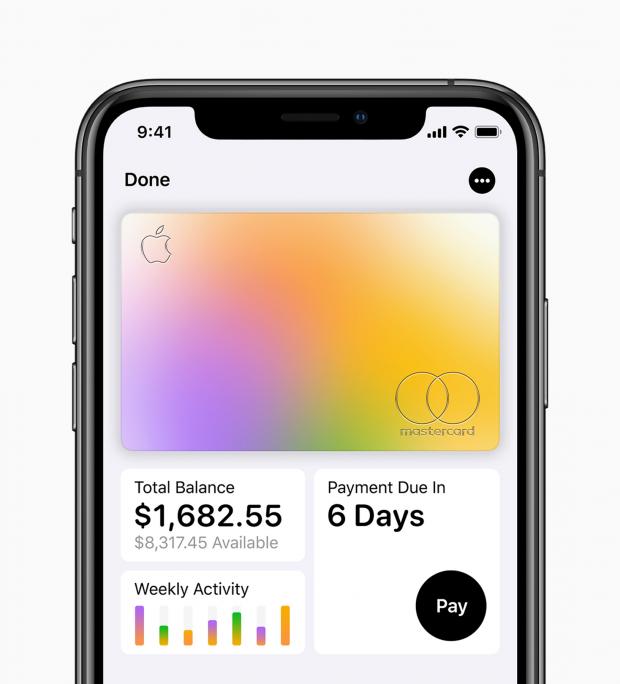 Pin
Apple Card: What Are The Fees And Interest?
Another thing about Apple Card that makes it different than other credit cards: there are no annual, late, international, or over-the-limit fees. That's right: none. And the interest rate is pretty good too: APRs range from 13.24% to 24.24% based on creditworthiness.
But Apple wants you to pay the least interest possible, so its built a visual calculator into the Apple Card software that shows you how much you'll be charged in interest based on how much you pay. It even shows you how much you need to pay to not be charged any interest at all.
Apple Card: When Can I Get It?
Apple Card will be available in the US this summer. There's no word yet on a global rollout.
Check out How To Add Your Apple Account Card To iPhone Wallet App!
Michael Grothaus
Apple expert and novelist, Michael Grothaus has been covering tech on KnowYourMobile for the best part of 10 years. Prior to this, he worked at Apple. And before that, he was a film journalist. Michael is a published author; his book Epiphany Jones was voted as one of the best novels about Hollywood by Entertainment Weekly. Michael is also a writer at other publications including VICE and Fast Company.