How To Download iOS 17 RIGHT NOW. Here's How To Get iOS 17 On Your iPhone Today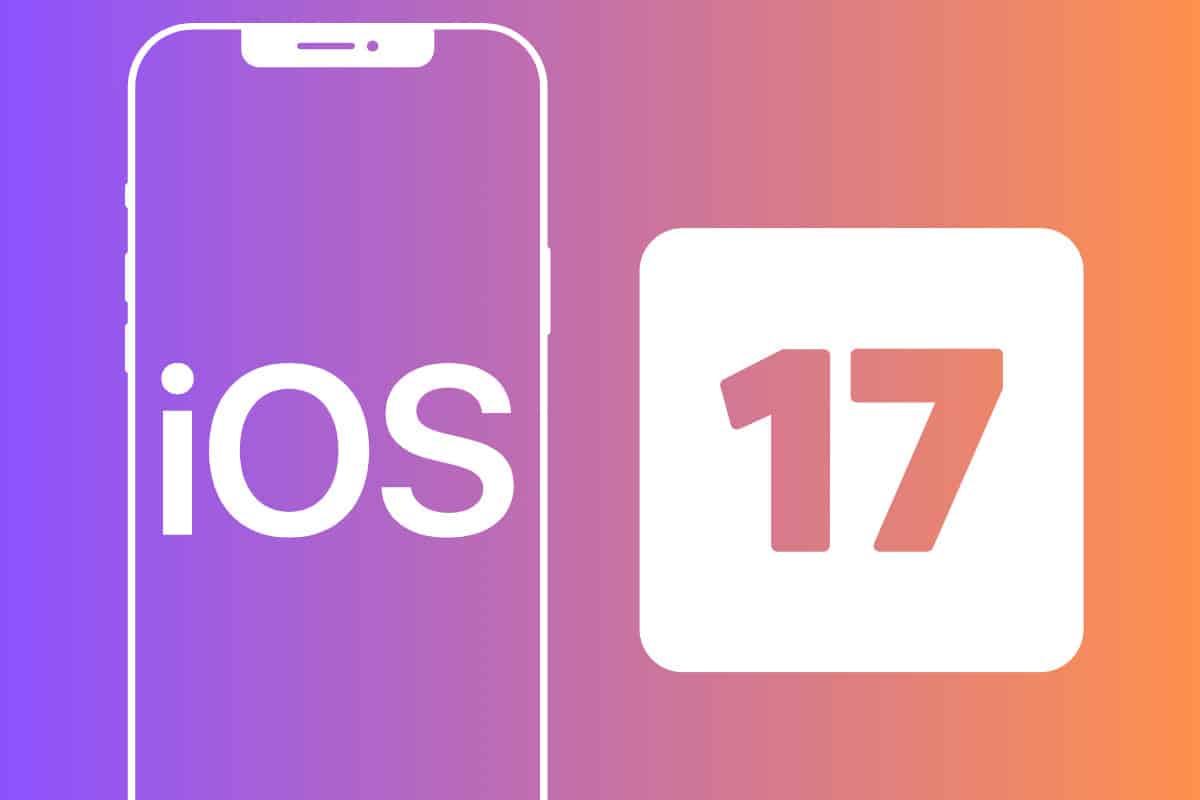 You don't have to wait until September to download iOS 17. Here's how to download iOS 17 onto your iPhone today!
---
The time has finally come. Apple kicked off its annual Worldwide Developer's Conference today. WWDC23 was packed full of hardware and software announcements. And one of the biggest stars of the show, as always was iOS – the operating system that powers the iPhone.
As usual, this year iOS 17 is packed with new features and enhancements. But what people really want to know is how can they download iOS 17 and when. There's good news and bad news there…
The bad news is the final version of iOS 17 won't ship to the public until September, which is the usual timeframe for iOS releases. However, Apple does offer a few different types of betas of iOS 17 so you can try the new OS out ahead of time. Here's what those betas are and how you can download iOS 17 today.
iOS 17: Download The Developer Beta
Apple offers a few different betas of iOS 17. The first is known as the developer beta. As its name suggests, the developer beta of iOS 17 is the beta Apple makes available to developers. And as of today, if you are a registered developer you can download the iOS 17 developer beta.
If you are a registered developer, you already know how to get a hold of the developer beta. But if you want to register as a developer just to get the beta, you can do so at developer.apple.com.
However, we really don't recommend non-developers register as a developer just to get their hands on the iOS 17 developer beta. First, it costs money to register as a developer. And second, there's a big reason Apple only releases a beta to developers at first.
Developers have the technical knowledge to handle buggy code – which the first iOS 17 beta will likely be filled with. A layperson will likely not have such knowledge of the correct troubleshooting skills if things go wrong. So we really recommended leaving the iOS 17 developer beta to developers.
iOS 17: Download The Public Beta
The good news is if you are a non-developer and want to get your hands on the iOS 17 beta, you'll be able to…eventually. Apple usually releases a public beta of iOS about a month after it releases the first developer beta. This means we can expect to see the public beta of iOS 17 in late June or early July.
The good news about the public beta is that it will likely be more stable and less buggy than the developer beta as by the time of the public beta's release, developers will have reported major bugs in their beta and Apple will work to fix these for the public beta release. This is exactly what a beta process is for – to identify and fix bugs.
And more good news about the public beta of iOS 17 is that it does not cost any money. All you need to do to get your hands on the public beta is register for the Apple Beta Software Program at beta.apple.com/betaprogram.
iOS 17 Beta MAJOR WARNING
No matter which iOS 17 beta you download and install on your iPhone, keep in mind that you are assuming a good amount of risk by doing so. Betas by their very nature have flaws and bugs – sometimes major ones.
This means running a beta of iOS 17 on your iPhone can cause data loss or even brick your device. So never ever install a beta on your iPhone with ought updating ALL of your iPhone's data first in a state that you can restore it from if the beta wrecks your iPhone.
The point of betas is to find flaws and bugs in the software before it ships to everyone later in the year. So again, just know that by running a beta you are at risk of losing your data or harming your hardware. Think carefully before you make the choice to install any beta.