Nothing Phone (2) Specs: It's Sounding VERY Impressive…
---
---
The hype train is here. All aboard! Here's a quick overview of what to expect from the Nothing Phone (2)'s specs and updates in 2023…
---
First a first attempt, the Nothing Phone 1 was a very impressive first outing for Carl Pei's new London-based startup, Nothing. The company now has a phone and a set of wireless earbuds under its belt.
As usual, Pei has been drumming up hype about his company's second phone, the Nothing Phone (2), via social channels like Twitter. Based on what he's saying – and a bunch of leaks – it looks as if the second-generation Nothing phone could be rather impressive.
Let's take a look at what's currently known about the Nothing Phone (2), its specs, and how it will compare to the OG Nothing Phone.
Nothing Phone (2) Specs
Display: 120Hz adaptive AMOLED display
CPU: Snapdragon 8 series SoC
Camera: N/A
RAM: 12GB of RAM
Storage: 256GB of storage
Battery: 5000mAh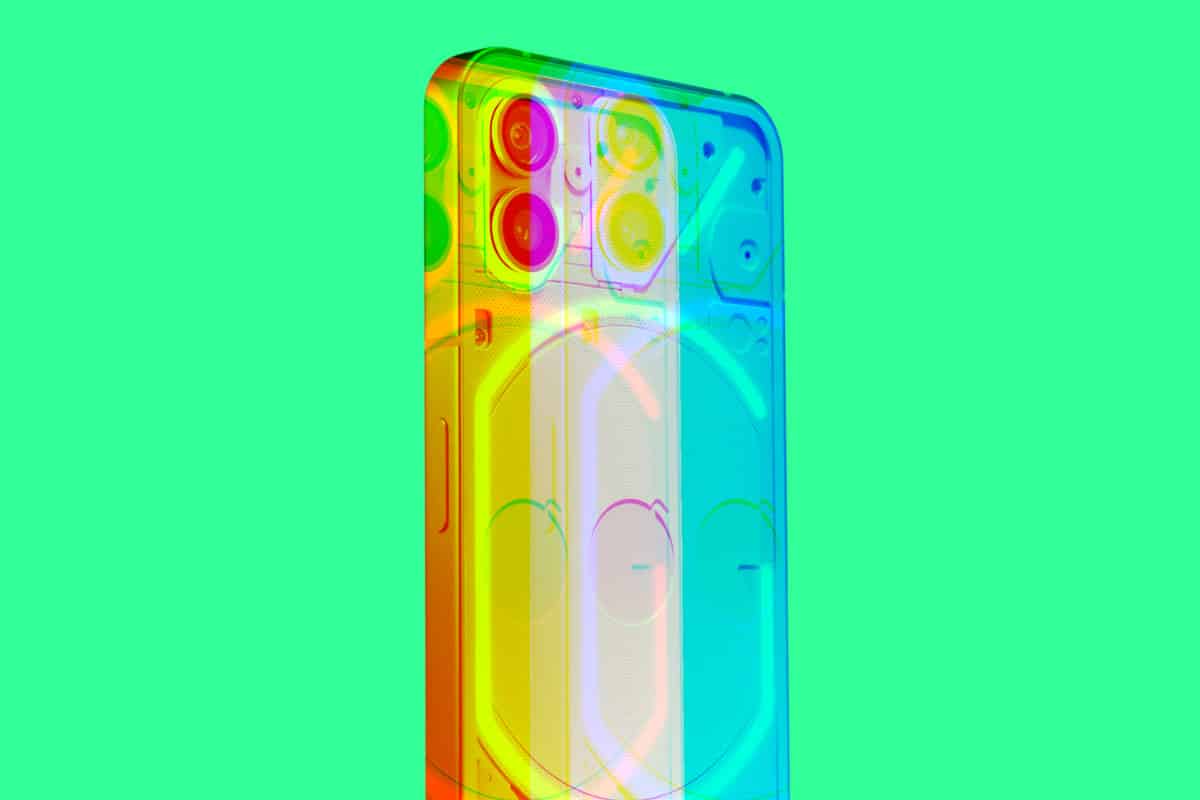 The Display
One of the biggest changes you'll notice on the Nothing Phone (2) relates to its display. The first Nothing Phone uses a FHD OLED display, while the Nothing Phone (2) will switch to a QHD AMOLED panel which should translate into vastly crispier details, especially with a 120Hz adaptive refresh rate.
The CPU
Leaks suggest the Nothing Phone (2) will run on one of Qualcomm's Snapdragon 8 series CPUs, most likely the Snapdragon 8 GEN 2. Nothing has been confirmed in this context, however, so we could see Nothing opt for a slightly older, less powerful variant – the GEN 1, for instance.
Battery
The Nothing Phone (2) will run a 5000mAh battery which should be perfectly adequate for bringing in some welcome bumps in battery performance. There's no word on wireless charging or wireless charging speeds. But we'd assume it will have some form of fast charging, although the wireless aspect could be dropped to keep the price low.
Nothing Phone (2) Camera
One area where we'd like to see improvement is the Nothing Phone (2)'s camera. The Nothing Phone was an OK shooter, but it lacked quality in lower light conditions, making it a worse choice than cheaper handsets like the Pixel 5a which shone in this area.
Pei will now just how important camera performance is on phones these days, so I am sure the camera on the Nothing Phone (2) will have gotten plenty of attention (and likely a bunch of new sensors and capabilities).
Nothing OS 2
The original Nothing Phone launched with Nothing OS 1, which was based on Android 12. That phone has since been updated to Android 13 with Nothing OS 1.5.
In 2023, we expect the Nothing Phone 2 to launch with Nothing OS 1.5 and then be updated to Nothing OS 2 once Android 14 is made available. Current predictions for the Nothing Phone (2) release date see it landing before Android 14 is released.
This means there could be potentially quite a delay before the Nothing Phone (2) gets updated to Android 14 and Nothing OS 2.
As for the cost? Here's everything currently known about the Nothing Phone (2)'s price – it'll probably cost a little bit more but still retain its ultra-affordable appeal.
For more information about this phone, check out all the latest Nothing Phone (2) news and rumors – more new stuff is landing every day.
Richard Goodwin
Richard Goodwin has been working as a tech journalist for over 10 years. He is the editor and owner of KnowYourMobile.