Flip Phone Case – How to Protect Samsung Z Flip and Other Flip Phones?
---
---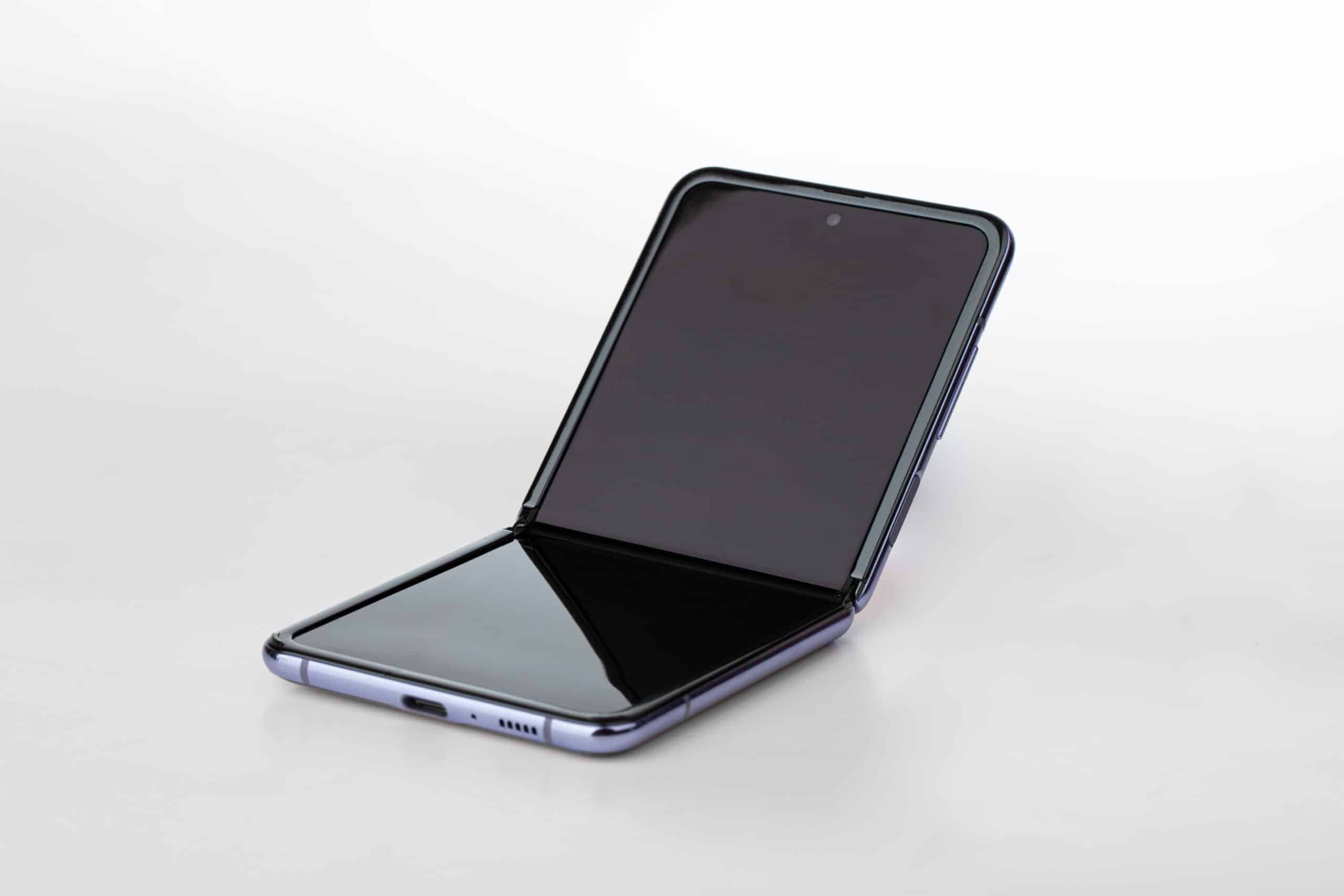 Flip phones were extremely popular in the 2000s, with almost everyone and their mother having one. They disappeared for a while in favor of touchscreen phones, but it looks like in the past year or so, they've been making a comeback, all thanks to Samsung Galaxy Z Flip. And why shouldn't they? New Samsung Galaxy Z Flip honestly combines the best of both worlds – it's a perfect mix of a classic flip phone design, a touchable screen, and a modern operating system.
Unfortunately, those things are not cheap, which is why it's important that you protect them properly if you want them to serve you for years. One of the best ways to do it is by using a phone case, which is why we created this article – below, you will find a list of some of the best phone cases for folding phones. Although the selection might not be as extensive as it is for regular phones, there are still some products that definitely should be appreciated.
Spigen's Tough Armor Case – Best Samsung Galaxy Z Flip Case
Price: around $50
If there's one Samsung Flip phone case that needs to be recognized, it's this one. Not only is it a great phone case in general, but it is made out of one piece instead of two pieces, which offers hinge protection – something many other case makers are still unable to offer.
Thanks to the raised edges around the inner and outer displays, you don't have to worry as much about damaging or scratching your device as you would with a phone case or silicone cover.
The one disadvantage of this phone case is the fact that it only comes in one color, so if you were hoping for a few to choose from, you will be disappointed – the only available option is black.
Samsung Silicone Cover with Ring – Best Samsung Galaxy Silicone Cover
Price: around $40
If you preordered Samsung Galaxy Z Flip 4, chances are that you received this cover with it, and we can definitely see why Samsung chose to add this one out of all possible accessories. It has a very simple design, and it comes in a variety of colors – what more could you want?
And although most of the previous silicone cases made by them were known for being huge dust magnets, it looks like it isn't the case for this Samsung's silicone cover. The integrated ring helps you with keeping steady and ensures you won't drop your phone – and if you feel like it, you can even use it to clip your phone to a lanyard so that carrying it will be even more comfortable.
For those who don't like a colorful cover, Samsung prepared a transparent case – while it offers a little bit less protection than the color version, it's still a very good option (and it also tends to be cheaper than the other silicone covers, so you can consider it a win-win).
Vego Z Flip 3 – Best for Samsung Galaxy Z Flip 3
Price: around $10
When looking at it for the first time, you probably wouldn't believe that it's the cheapest out of all the cases we already mentioned – that's because it looks a lot more premium than you would expect after looking at the price tag.
One of the features that needs to be mentioned here is the cover that slides up, offering the most protection for the camera. If you have a magnetic car mount, then you can use it with this protective case.
One disadvantage, however, is that it doesn't support wireless charging, if that's something that you use, you might want to consider another option.
Microsoft Surface Duo Bumper – Best Microsoft Surface Duo Phone Case
Price: around $40
We talked about the best Samsung Galaxy phone cases, so now, let's talk about the best phone case for the Microsoft Surface Duo.
Our definite favorite is the Microsoft Surface Duo Bumper. Despite the protection it offers, it doesn't make your phone feel bulky, which is a definite plus, and it also gives you easy access to all the buttons you need, as well as the SIM tray or the port for the charging cable.
CCSmall Case – Best Case for Huawei P50 Pocket
Price: around $15
If your choice for a foldable phone falls on Huawei P50 Pocket, you should definitely consider purchasing the CCSmall Case phone case for it, and there are several reasons for that.
First of all, if you wish to use wireless charging, you will be happy to know that you can use it without the need to disassemble the whole case. Thanks to the fact that the protection you get extends to the outer ages, it provides you with shock absorption. Also, because of the built-in ring, you don't have to worry about dropping your phone while on a call or sending messages, as it allows you to hold it securely.
What Are Some Other Ways to Protect My Flip Phone?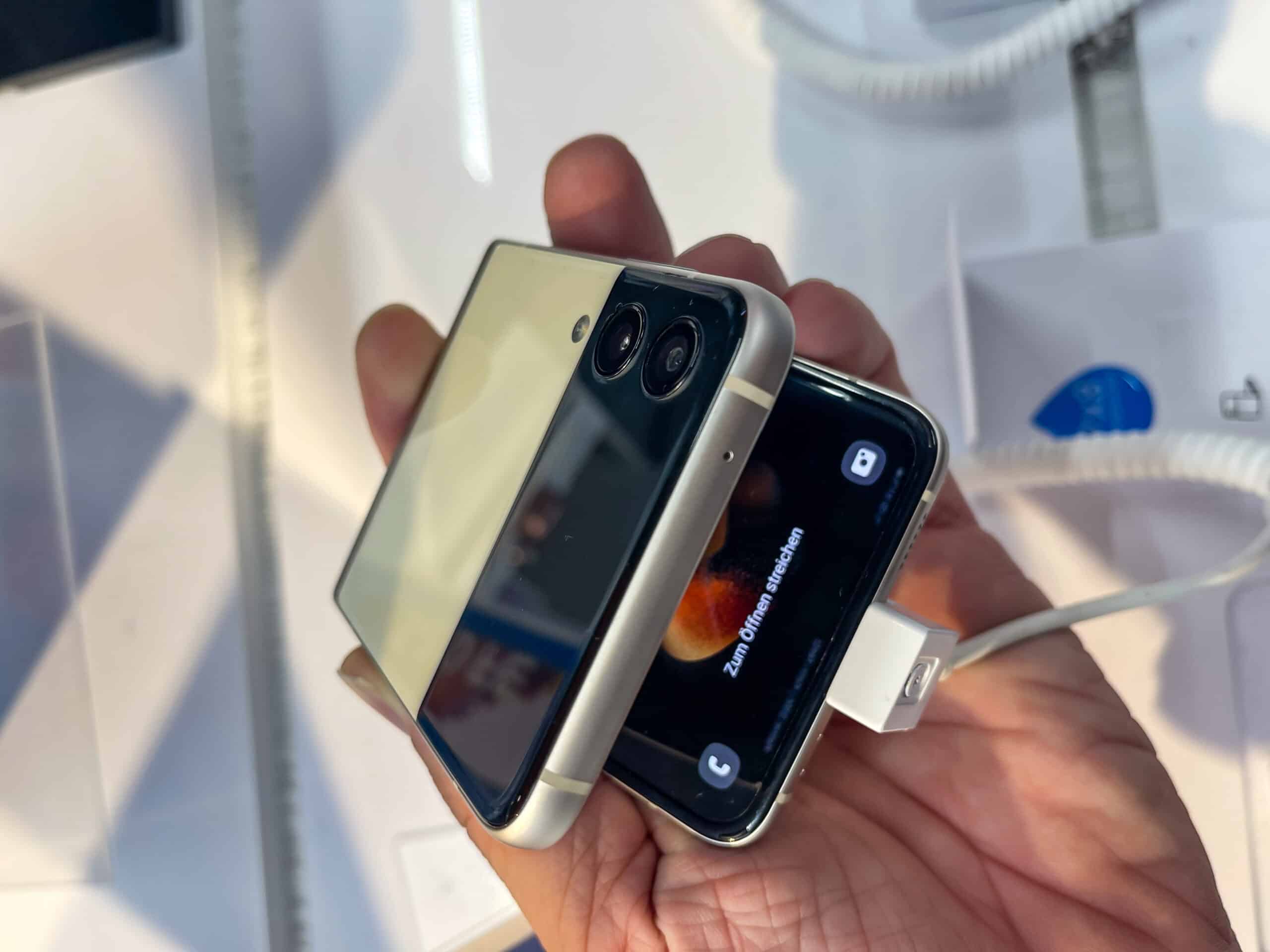 Use a screen protector. Ideally, it should be made of tempered glass. While a plastic screen protector tends to be cheaper, tempered glass ones are a lot more durable, protecting your flip phone from scratches and any other external damage.
Some phones don't require you to use additional protection, as they already have a protective film installed. Make sure to carefully read the instructions to find out if yours does it too as if it does, there's no need for any other films – quite the opposite, it's advised not to use them, as they might damage the protector that is already there.
Don't touch your screen or your front camera with a sharp object, such as a pen, as it might cause it to scratch.
Every time you fold the phone, make sure that there's nothing inside.
Even if your phone is water-resistant, it might still get damaged if it's put in anything other than fresh water, such as alcohol or salt water, so make sure to keep it away from such liquids.
Some flip phones contain magnets, which is why you should keep them away from any devices that might be affected by them, credit cards, and implantable medical devices.
Don't try to bend your flip phone backward, as you might cause the hinge to crack. Whenever you put your phone into your pocket, make sure that it's already closed, as otherwise, you might accidentally bend it the wrong way.
Don't try to open the device by putting your finger between the screen, as it might result in a scratch or a puncture to the area.
Are Samsung Galaxy Z Flip 4 and Samsung Galaxy Z Flip 3 Phone Cases the Same?
You might be thinking that since both Samsung Galaxy Z Flip 3 and 4 look very similar, the phone cases that fit one of them will fit the other. Unfortunately, that is not the case, and if you accidentally buy a case for the 3 while having the 4 and vice-versa, it's more than likely that it will not fit your phone.
The Bottom Line
Flip and foldable phones have been making a comeback in the last few years in a new form, with touchscreens instead of keyboards, and we cannot say that we are disappointed with it. Every year, new models are introduced, and the ones that have been around for a while are getting upgraded, and any complaints that users might have had are being addressed.
Unfortunately, since they're still kind of a novelty, they tend to be quite expensive. For this reason, it shouldn't come as a surprise that those who decide to purchase them want them to last as long as possible. One of the best ways to do it is by purchasing a good phone case that will offer scratch protection, among other things.
Hopefully, thanks to our article, you'll have a better idea of which ones to look at.
Richard Goodwin
Richard Goodwin has been working as a tech journalist for over 10 years. He has written for Den of Geek, Fortean Times, IT PRO, PC Pro, ALPHR, and many other technology sites. He is the editor and owner of KnowYourMobile.