Samsung Galaxy S23 Ultra vs Samsung Galaxy S22 Ultra: Which Ultra To Choose?
---
---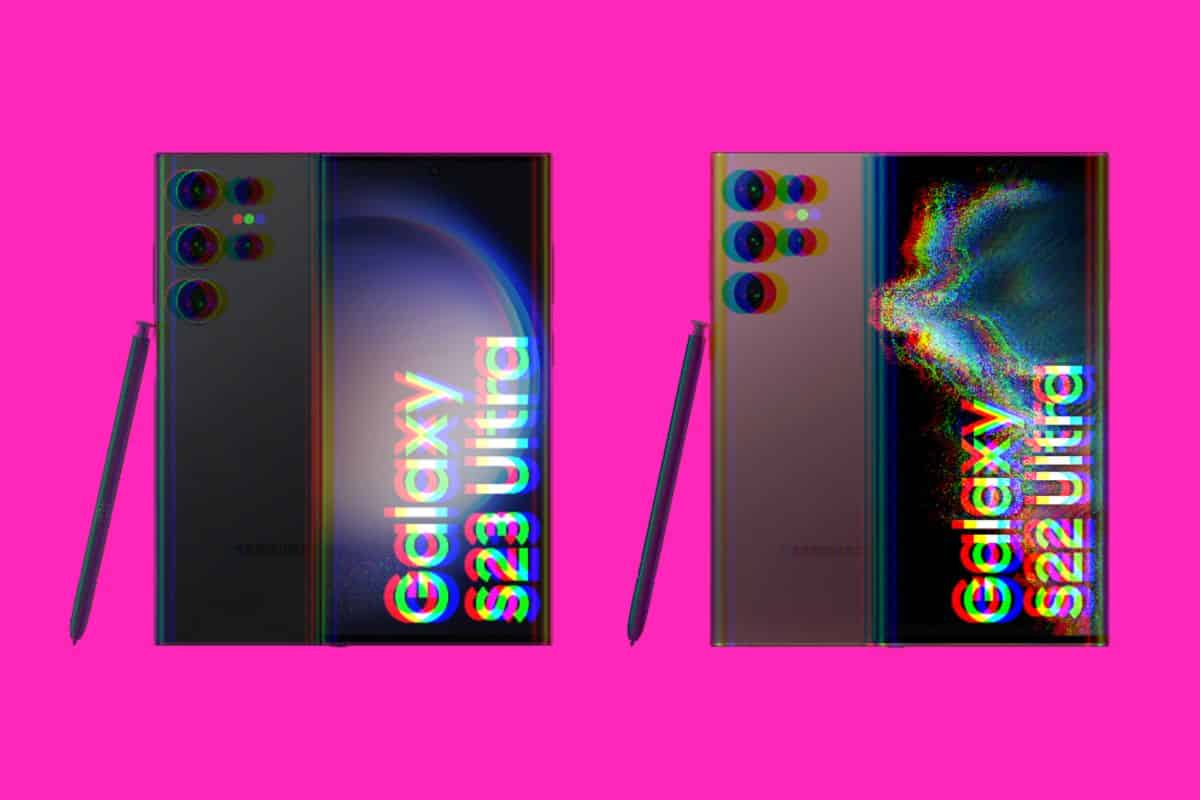 Samsung Galaxy S23 Ultra or its predecessor? Is the new Ultra worth upgrading? Let's talk.
---
Samsung Galaxy S23 Ultra is the latest flagship from Samsung, which sits below the Fold series in Samsung's lineup.
Samsung Galaxy S23 Ultra currently offers one of the best flagship smartphone experiences. It offers one of the best cameras and the most performing chipsets on a smartphone now.
Even with heightened competition from other brands in the Android market, like OPPO with its bonkers-impressive Find X6 Pro, most high-end Android users still gravitate towards Samsung's Sxx Ultra models.
But, S23 Ultra has many things in common with its predecessor, the Galaxy S22 Ultra, starting with the design. Samsung chose to improve upon the previous Ultra rather than make a radical change.
Samsung Galaxy S23 Ultra vs Samsung Galaxy S22 Ultra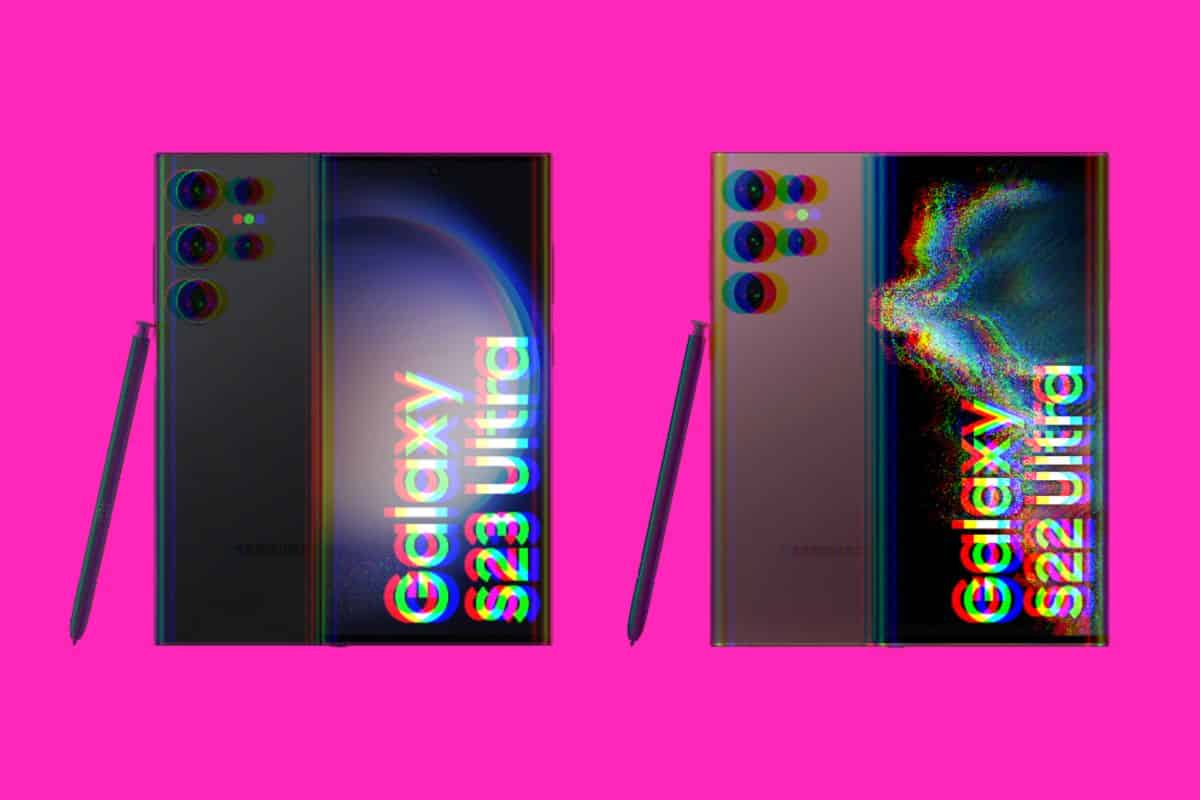 Samsung Galaxy S23 Ultra was launched in February 2023, and on first look, it did not seem like a major upgrade over S22 Ultra. Owing to a similar design, both the phones need to be compared, as Galaxy S22 Ultra has got its price cut in various markets.
Both the phones deserved to be put against each other as they're a generation apart and look almost identical. In this comparison, let us compare S23 Ultra and S22 Ultra in various metrics!
Design And Display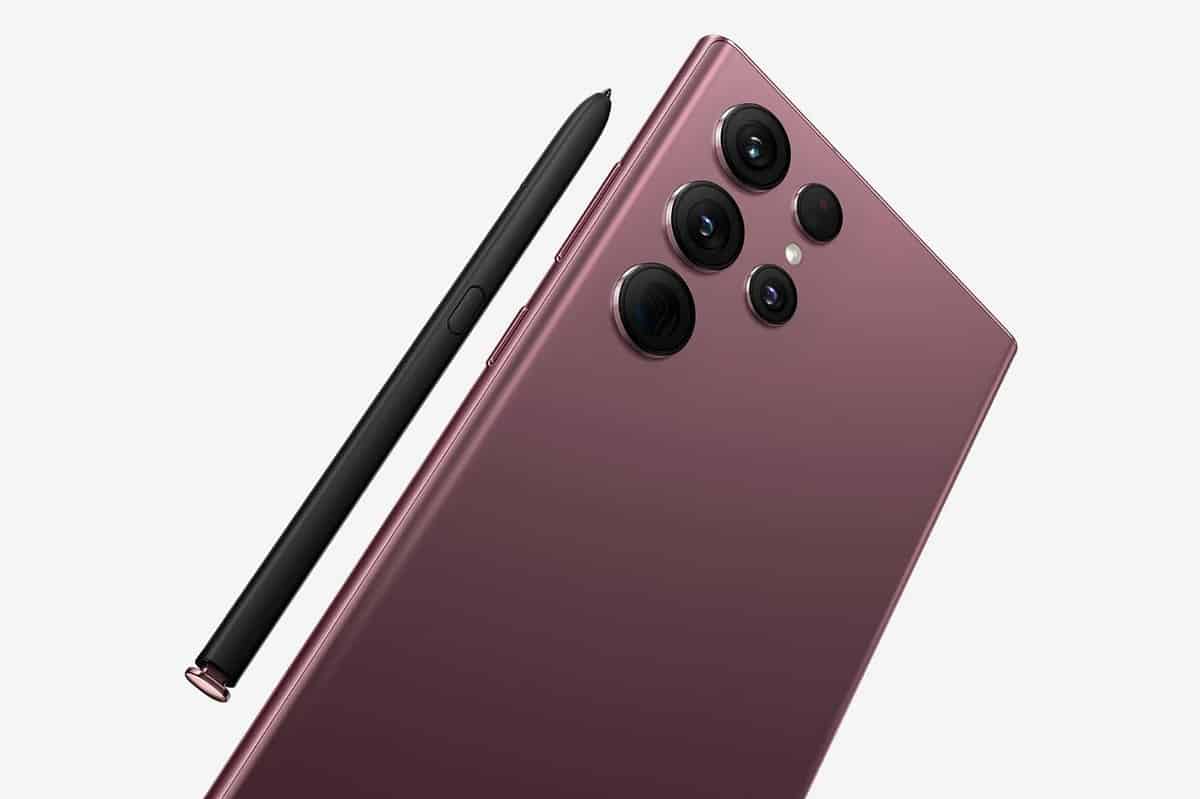 Samsung didn't change much with the new Ultra. At first look, both the Ultra phones seem the same, as Galaxy S23 Ultra closely follows the S22 Ultra design. But there are some subtle changes.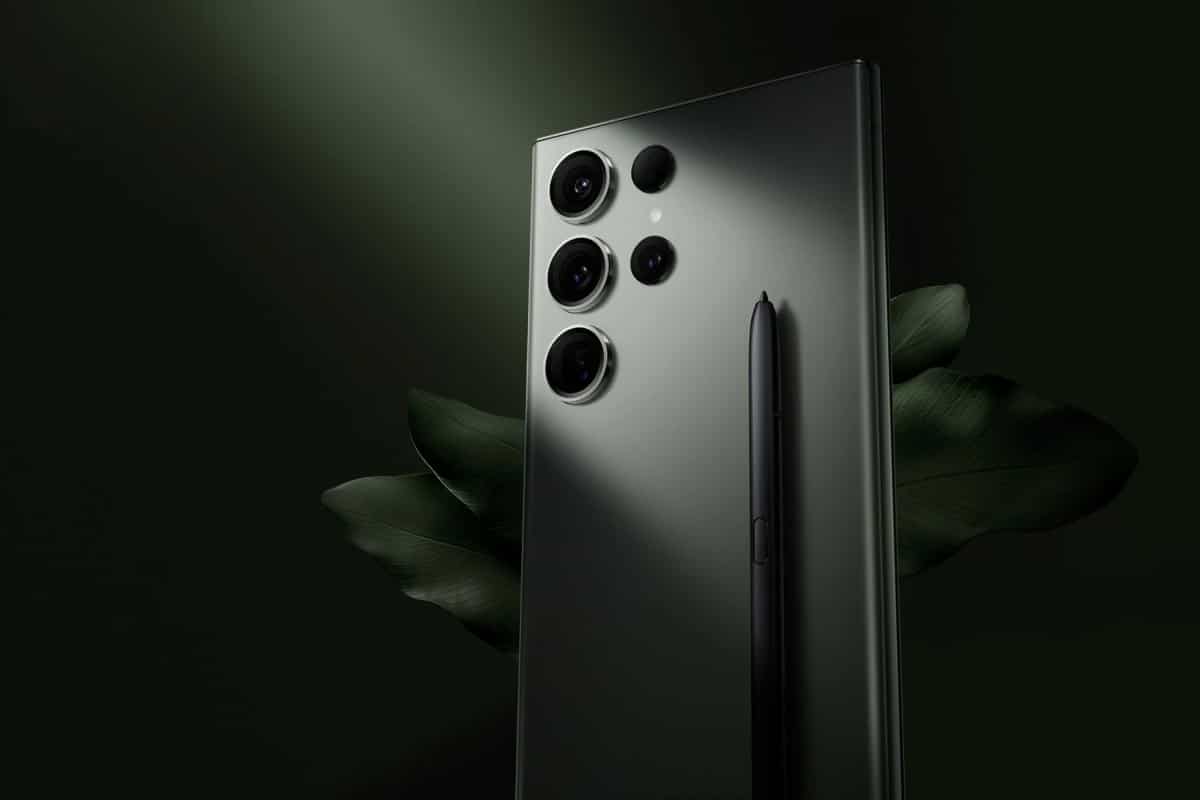 Both the phones come with a similar rectangular block design, and both feature the standalone camera rings design, which debuted with the S22 Ultra. Not just Galaxy S23 Ultra, the whole Galaxy S23 series of smartphones now comes with this type of camera array. 
PRO TIP: The Best Samsung Galaxy S23 Ultra Cases Right Now
On the front, both phones come with similar displays. Just looking at the specifications might make it seem like Samsung essentially reused the same display for S23 Ultra from its predecessor. But it's not.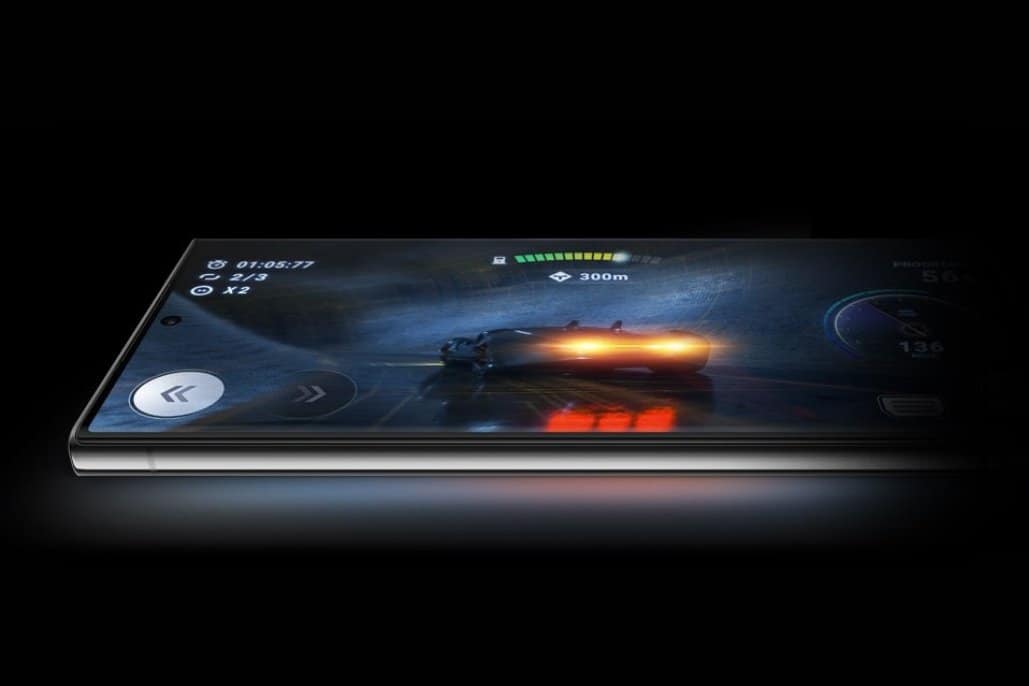 Both phones feature a 6.8-inch Dynamic 2X AMOLED display with a resolution of 1440 x 3088 pixels and a refresh rate of 120Hz. Both panels come with 1750 nits of peak brightness and have HDR10+ certification. Galaxy S23 Ultra comes with Gorilla Glass Victus 2 while S22 Ultra comes with the older Gorilla Glass Victus+. Another difference between both displays is the slight difference in curvature on the side of the panels.
Performance And Battery Life
Based on the market, Samsung Galaxy S22 Ultra came with either Snapdragon 8 Gen 1 or Exynos 2200 SoCs. European market got Exynos 2200 powered Galaxy S22 Ultra while the US market got Snapdragon 8 Gen 1 powered S22 Ultra.
With Samsung Galaxy S23 Ultra, there was no parity between the models based on the SoC across regions. All the markets got Snapdragon 8 Gen 2 for Galaxy powered Galaxy S23 Ultra. The Snapdragon 8 Gen 2 for Galaxy chipset is a specially made overclocked Snapdragon 8 Gen 2, available only in the Samsung S23 series.
Exynos 2200 and Snapdragon 8 Gen 1 are the previous year's flagship chipsets from Samsung and Snapdragon. But Snapdragon 8 Gen 1 is the better of the two, and the failure of Exynos 2200 made Samsung rethink its chipset strategy and put a hold on making flagship chipsets until further notice. Hence Samsung went with Snapdragon 8 Gen 2 for Samsung Galaxy S23 Ultra. When comparing the three chipsets, the latest Snapdragon 8 Gen 2 is ahead by a significant margin and is more powerful. Also, both Exynos 2200 and Snapdragon 8 Gen 1 were reported to be facing heating issues owing to Samsung's inferior 4nm fabrication process. Snapdragon 8 Gen 2, on the other hand, uses TSMC's 4nm fabrication process, which is better as it didn't face any such issues.
Samsung Galaxy S23 Ultra has a clear lead on performance, owing to the better-performing and efficient Snapdragon 8 Gen 2.
Coming to the batteries, both phones have similar hardware, a 5,000mAh battery with support for up to 45W fast charging. Both phones also support 15W wireless charging and 4.5W reverse wireless charging. Even though both phones come with the same hardware, S23 Ultra performs better in battery life, as it has a more efficient chipset. In the Gsmarena battery tests, Galaxy S22 Ultra scored a rating of 108h while Galaxy S23 Ultra scored 126h.
Camera Specs And Quality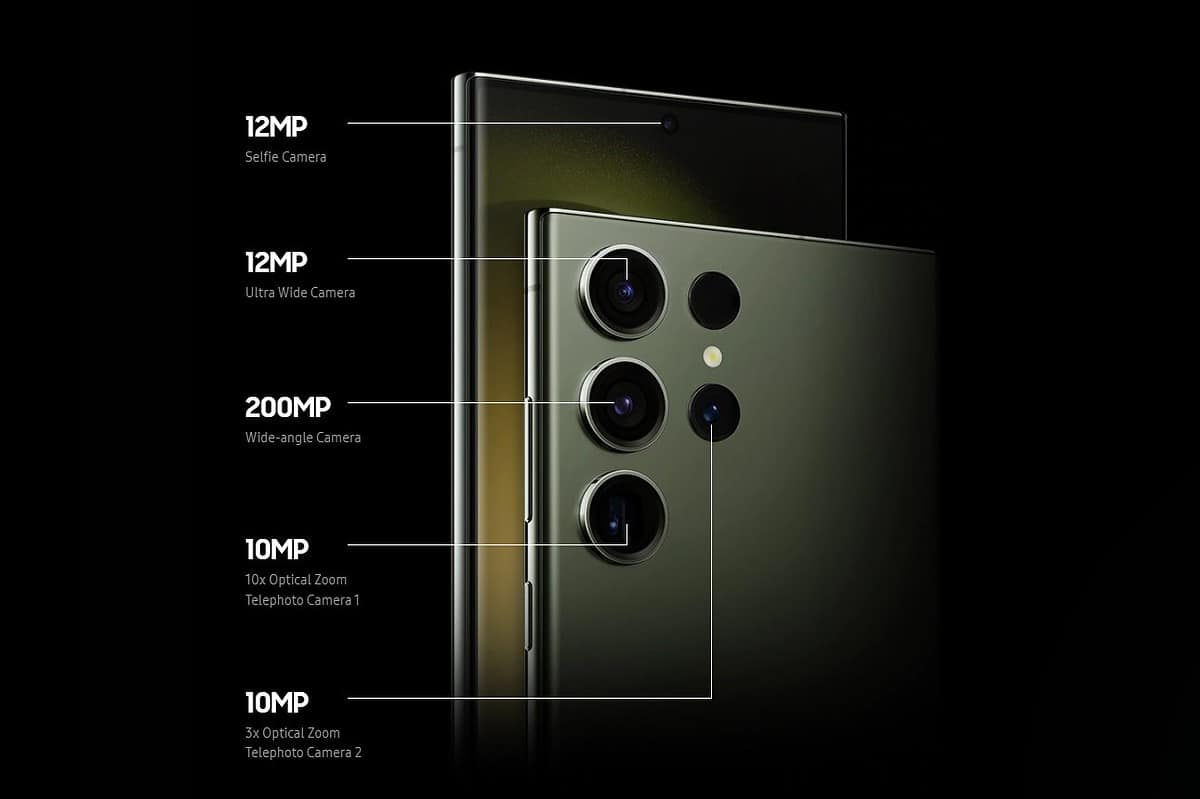 Samsung Galaxy S23 Ultra features the latest 200MP sensor from Samsung, the Samsung ISOCELL HP2 sensor. It is a 1/1.3-inch sensor with an aperture size of f/1.7. This primary camera on S23 Ultra is an improvement over the S22 Ultra's 108MP ISOCELL HM3 sensor. We can see the upgrade on the outputs of both cameras. Samsung has also improved image processing, going from S22 Ultra to S23 Ultra.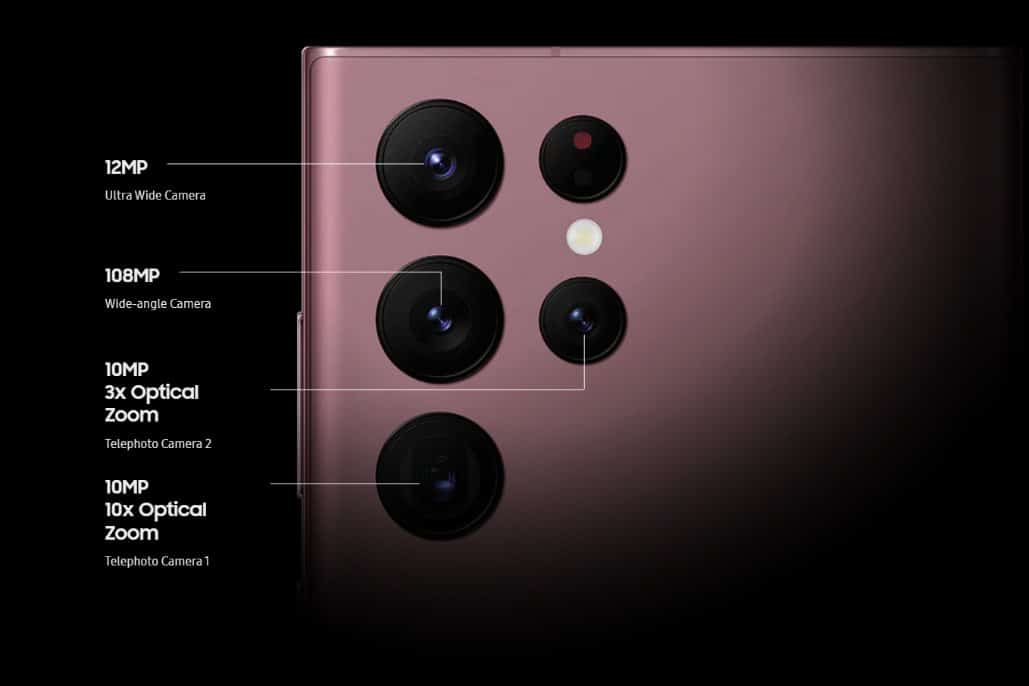 The secondary cameras did not receive an update; both phones come with similar secondary cameras. The first is a 12MP ultra-wide camera, the next is a 10MP 3x Telephoto lens, and then there's the 10MP 10x Periscope lens, which takes the much-hyped moon shots. The selfie camera has been updated, though. S22 Ultra came with a 40MP selfie camera, which has been changed to a 12MP sensor.
Check out the official camera samples from Samsung Galaxy S23 Ultra: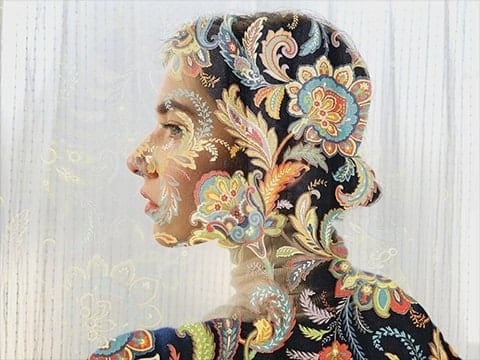 Check out the official camera samples from Samsung Galaxy S22 Ultra: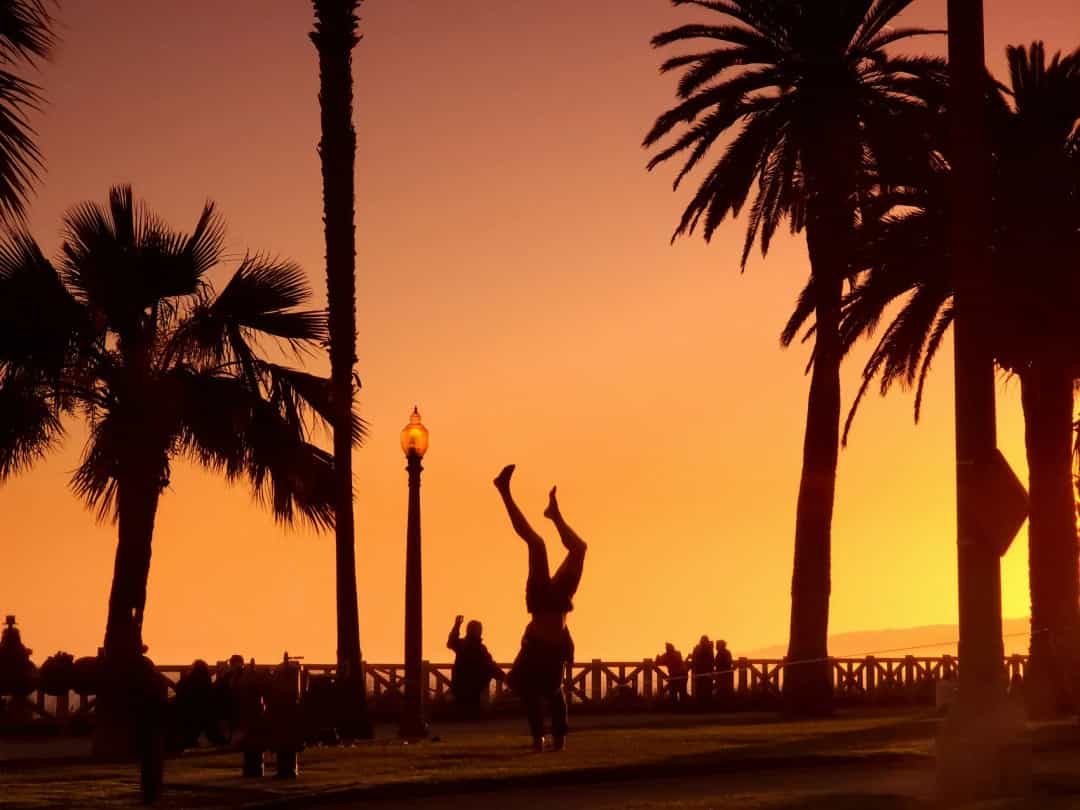 Software And User Experience
Both smartphones come with the same software and user experience, as both phones come with Samsung's OneUI custom skin. Samsung Galaxy S22 Ultra currently runs on OneUI 5.1 based on Android 13; it was launched with OneUI 4 but has since got updated to the newest version. Samsung Galaxy S23 Ultra was launched with OneUI 5.1 and Android 13 out of the box.
OneUI 5.1 comes with all the features you want in a custom skin, and it is one of the most feature-rich skins in the market. It also integrated the latest Android 13 features, such as Material You design and the new clipboard. We can go on and on about the OneUI 5.1 features, but the point is Samsung offers one of the best user experience in Android, and both S22 Ultra and S23 Ultra offers almost the same software experience.
Price And Value For Money
Samsung Galaxy S23 Ultra starts at $1,199/£1,249/€1,419; it isn't exactly a value-for-money offering, as it is a flagship smartphone aimed at offering everything you want from a flagship.
Samsung Galaxy S22 Ultra was launched for similar prices; it starts at $1,199/£1,149/€1,020. But it's been a year since the phone launched, and it has seen a price cut in various markets. You can get S22 Ultra from Amazon for $999, and in the UK, you can get it for as low as £802 from Amazon UK. You might even find the phone for a lower price than these quoted prices at other retailers and physical stores. S22 Ultra is the more value-for-money option, especially with these offers.
Do You Need To Upgrade To Samsung Galaxy S23 Ultra If You Already Own Galaxy S22 Ultra?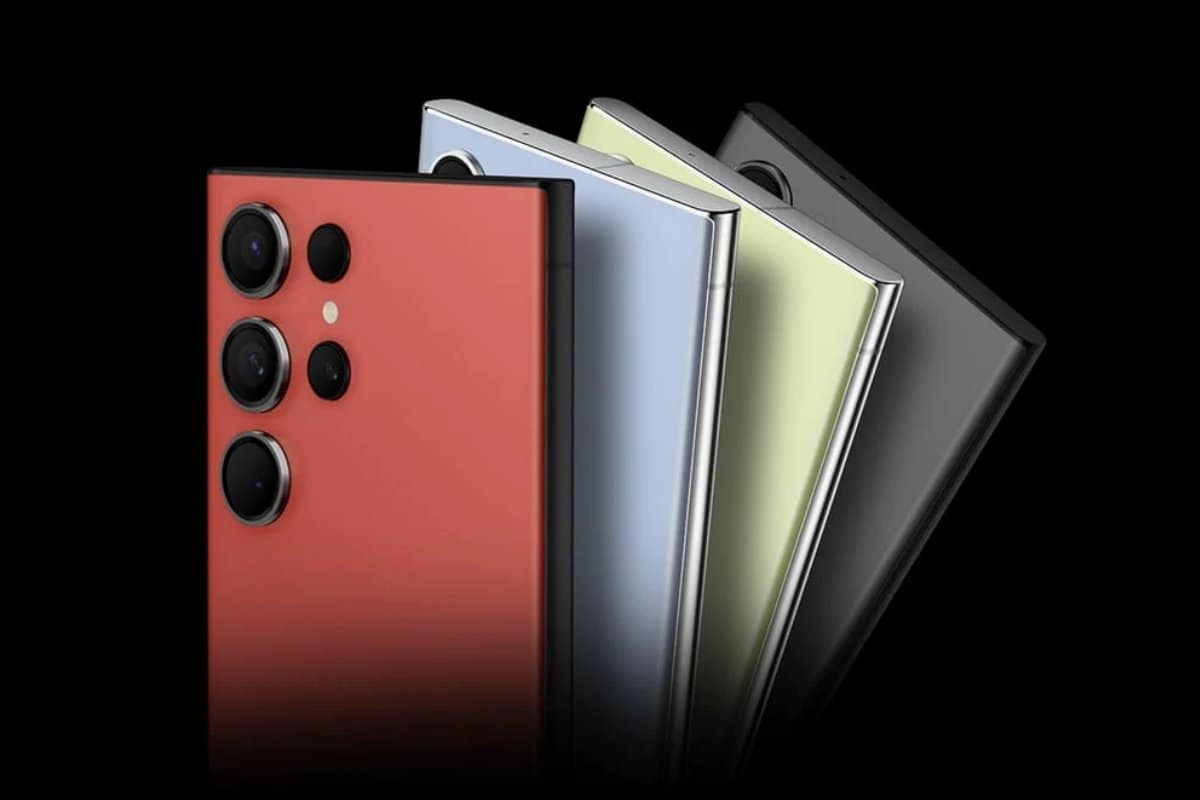 If you're a Galaxy S22 Ultra owner, you might be confused if you want to upgrade to S23 Ultra.
Galaxy S23 Ultra offers various upgrades over Galaxy S22 Ultra. But as we saw from this comparison, these aren't any major upgrades. The upgrades are in the cameras and chipset, but more is needed to warrant an upgrade of the phone. You could wait for Samsung Galaxy S24 Ultra for a proper upgrade!
Conclusion
Samsung Galaxy S23 Ultra improved everything, which made the Galaxy S22 Ultra great. It comes with better cameras, has improved performance, and is a better and more refined experience overall. Samsung Galaxy S23 Ultra and Galaxy S22 Ultra still have some things in common, such as the display, design and software experience.
Moreover, Samsung Galaxy S22 Ultra is available at great deals at various retailers, something you won't get with S23 Ultra. If you find Galaxy S22 Ultra at a price like £802, I think it is a much better buy.
But, if you want the best of the best Android has to offer and one of the best smartphones available in the market currently, Samsung Galaxy S23 Ultra is the one to go for. Samsung did not compromise with anything for S23 Ultra; it has one of the best smartphone cameras, is incredibly powerful with its Snapdragon 8 Gen 2 for Galaxy SoC and has an excellent display. It is not a tectonic shift from the S22 Ultra, but it didn't need to be!
Abhijith S
Abhijith has been writing about Tech since 2013 on his own blogs. He handles Tech news in KnowYourMobile. He also used to host a YouTube channel about phones. Other than Tech, he is into Formula 1, Wrestling, various TV shows and buying Kindle books he barely reads.