Samsung Unpacked 2023: What's New From Samsung?
---
---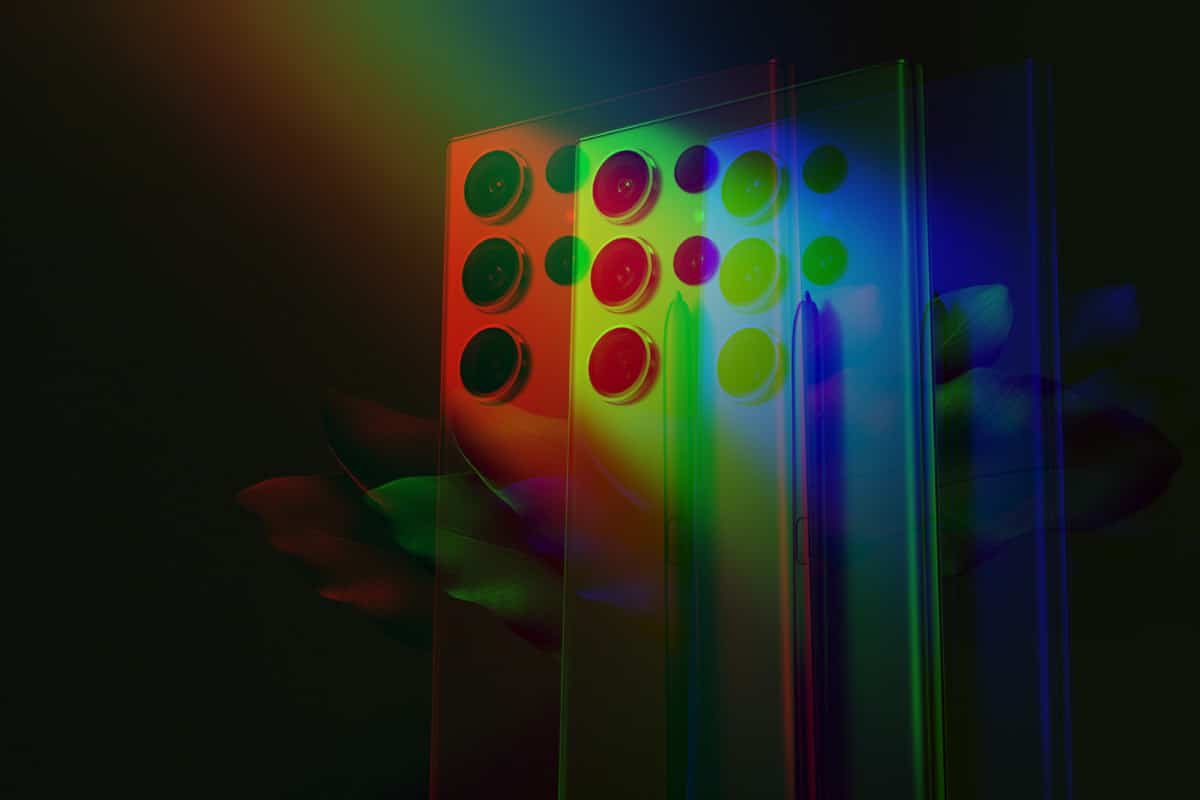 Here's a quick recap of EVERYTHING that happened at Samsung's Unpacked 2023 event, including all the guest stars and all the products launched…
---
---
Samsung Galaxy Unpacked is an annual event where Samsung unveils its latest flagship devices. During these events, they give sneak peeks at upcoming products as well as announce exciting new features for existing ones.
These events are highly anticipated by fans and tech enthusiasts alike because they offer insights into what the future holds for Samsung devices.
This year's Samsung Unpacked event was a huge success taking place in San Francisco at the Masonic Auditorium on February 1st, 2023, with thousands in attendance and millions watching online. It was the first in-person event after three years of virtual-only events.
The event's headliner was the Galaxy S23 Ultra, and the standard S23 and S23 Plus were also announced.
On the laptop side, Samsung unveiled the Galaxy Book3 Ultra. In our upcoming coverage, we'll go into much more detail about these two new flagship products.
As well as unveiling the latest and greatest electronics, Samsung also discussed how they were preparing for a new sustainable future and the collaborations they were involved with.
Keynote Speech Galaxy Unpacked 2023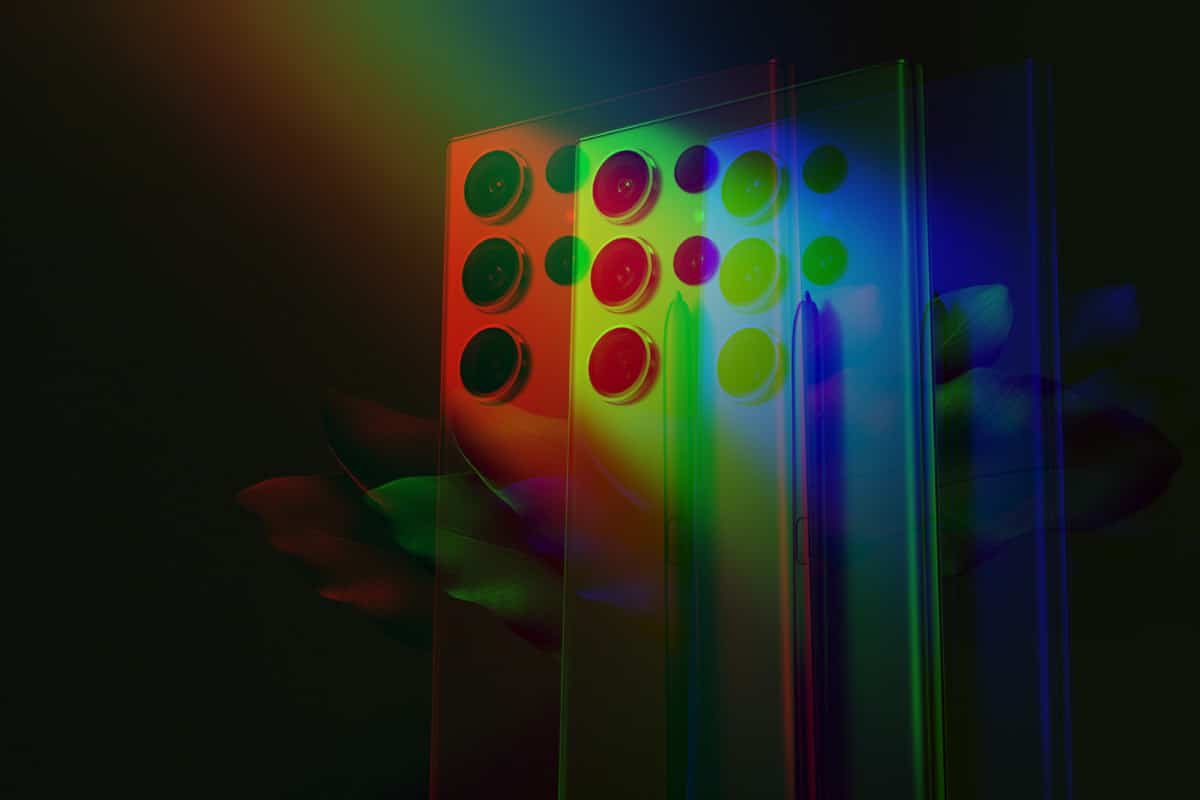 The Samsung Galaxy Unpacked event kicked off with a keynote speech from TM Roh, who is the president and head of MX Business of Samsung Electronics. He discussed how consumers relied on trusted brands and how Samsung was leading the way in this space.
He then delved into the Samsung S series and its impactful innovations in technology, design, and user experience that have revolutionized the smartphone experience for over a decade.
It didn't take him long to tease us with the capabilities of the new S series before moving on to how new Samsung devices would last longer, be more durable, be easier to repair, and be made from recycled glass and metals, as well as ocean-bound plastic.
He ended the short speech by telling us not to take his word for it about the device's powerful performance and that 'Seeing is believing' before revealing that the presentations for the Samsung Galaxy Unpacked event 2023 were all filmed with the Galaxy S23 Ultra!
Behold – A Short Movie from Ridley Scott
Next up, Ridley Scott, the celebrated director of 'Blade Runner' and 'Alien' took up the challenge of creating a short film using only the Galaxy S23 Ultra and discussed his experience at the event. The result is a stunning visual masterpiece that leaves no room for doubt that Samsung's new flagship device can deliver cinematic-level quality videos.
As well as a behind-the-scenes glimpse into the making of the short film, Scott was interviewed about his experience with the S23 Ultra, the challenges of forgoing the usual big cameras, and the journey of creating a movie with just a Galaxy smartphone.
Initially, he doubted the S23 Ultra would give him the range of options he usually had available when working. However, once acquainted with its settings and capabilities, he discovered how versatile it really was. After familiarizing himself further, he praised its features, including the quality of the image and the dynamic range of the sensor.
The short film is now available to view online for everyone to enjoy.
Galaxy S23 Series
Vice President of Mobile Product Management Drew Blackard then took the stage to discuss the long-awaited Galaxy S23 series and what makes it so special.
He described it as the most advanced camera ever on a Galaxy device and how the average user would be able to capture and share professional-grade content as well.
He then handed it over to the Head of Social Media & Commerce at Samsung, Jaclyn Wyatt, who introduced us to some of the many exciting new features to drool over.
She expounded on how Super HDR allows you to capture a greater range of light and dark tones in your videos with more accurate colors. And how the camera combines readings from low and high ISO to produce high-quality images with a wider, 12-bit dynamic range spectrum of colors.
This means that your footage will depict light and dark areas more accurately, thanks to the 1.5 times increase in Full Well Capacity, which increases the maximum amount of charge that each pixel can hold before saturation, Bringing 4K Super HDR technology at 60 frames per second to both the rear and front cameras for the very first time!
Thanks to a 1.5 times increase in Full Well Capacity, your footage will render light and dark areas more accurately than ever before! and 4K Super HDR technology at 60 frames per second is now available on both the rear and front cameras for the first time ever.
She talked about how the S23's faster processor makes it possible to film in 8K at 30 frames per second, with a wider angle to achieve an even more cinematic feel.
She was dropping bombshells every few seconds, so it was difficult to keep track of them all. However, one crucial point she mentioned is absolutely stunning: the Galaxy S23 Ultra has an astonishing 200 million pixels in its wide camera! This means you can now capture intricate details even from the background objects in your photographs.
She then followed up by talking about how the pixels change based on lighting conditions due to the Adaptive Pixel Sensor. If lighting is low, 16 pixels will join into one big pixel, resulting in brighter pictures. Conversely, in standard lighting conditions, using a new Tetra Squaring process, the pixels combine into groups of four, which results in higher quality, 50MP images.
Continuing with the barrage of impressive features, Jaclyn also revealed how Super Quad Pixel could allow you to autofocus and bring your subject into sharp focus with each one of its 200 million pixels used for this purpose.
Using four adjacent pixels to detect differences from left to right and top to bottom allows the camera to autofocus faster because it has more points of reference. This enables you to take higher quality photographs that are even more accurate than before – especially helpful in dimly lit areas where it's difficult to focus otherwise.
Wrapping up her presentation, she finished by discussing "Clean Preview," in which you are able to remove the UX when monitoring takes, so you frame every shot with ease. GIF Remaster breathes new life into regular GIFs, and Astro Hyperlapse provides amateur photographers the chance to take stunning starry night sky shots with a professional level of quality.
Faith – A Short Movie by Na Hong-jin
Maybe not as well known as Ridley Scott unless you are a foreign film buff, Korean director Na Hong-jin is known for his dynamic and often nightmarish thriller films such as The Chaser, The Yellow Sea, and the Wailing.
He, too, was happy to lend his expertise to the filmmaking prowess of the Samsung S23 Ultra. Together they created Faith – a short film shot entirely on the phone that encapsulates Na Hong-jin's dark and melancholic style using Samsung's advanced Nightography feature (introduced at last year's event) to showcase its low light capabilities.
In a behind-the-scenes look at Faith, Hong-jin shared his insight on using the S23 Ultra for the project.
His biggest obstacle was the need to capture footage in a low-light environment. Cameras often have their limitations when it comes to capturing high-quality images in near darkness. He described how every detail in low light was clearly visible thanks to the game-changing HDR technology.
Typically when shooting with a smartphone, it's essential to ensure that the camera remains still. However, this project required constant motion within the scene, and luckily, the Galaxy S23 Ultra could keep its focus while on the move.
He found it unbelievable that the S23 Ultra could shoot at an incredible rate of 120 frames per second – a specification you would usually only find in professional high-speed cameras. He was impressed with its capability to capture natural motion blur and speed.
The combination of Na Hong-jin's film direction with Samsung's S23 Ultra resulted in an engaging short movie full of atmosphere and emotion.
It showcased how you can use the smartphone to create a cinematic experience without sacrificing quality or detail. It proves that you don't need to have expensive equipment or knowledge about filmmaking to produce movie-quality footage. – all it takes is great content and some creative vision.
Galaxy S23 Series Camera Summary
Before moving on to the Galaxy Book3 Ultra, Yoonie Park from Samsung's Brand Marketing and Drew summarized the new features of the Galaxy S23 Series camera. Obviously, they were out to sing its praises, but since its release, S23 camera users have found some issues and bugs that they've reported. However, this is common with any new product.
Still, Park and Drew highlighted some of the features that make this camera stand out from the competition. This included Optical Image Stabilization (OIS) technology that helps improve the steadiness of your footage. With AI being all the rage, we can't neglect that they also mentioned its AI Object Aware Engine that has the ability to identify objects such as clothing or hair, distinguishing them from their background.
There's so much more to discuss regarding the 23 series, but you'd be better off looking at our guides to the S23 vs. S23 Plus and S23 Plus vs. S23 Ultra. They provide you with comprehensive breakdowns of the different smartphones and what you can expect from their features and specs.
So let's move on to the event's next stage, unveiling the new Galaxy Book 3 Ultra.
Galaxy Book 3 Ultra
Ryan Baber of Samsung retail marketing now joins us in the presentation to discuss the Galaxy Book 3 Ultra. He described the device's sleek design, the wider touchpad, how it has multiple ports, and, of course, that it's the most advanced PC in the Galaxybook3 lineup.
The Galaxy Book3 Ultra is upgraded with a 13th-gen. Intel core processor, available in either Core i7 or i9 models to meet your needs. Its H-series CPU can support up to 45W for maximum power and performance. At the same time, the NVIDIA RTX 4070 laptop GPU provides it with the most potent combination of both CPU and GPU among all Galaxy Books editions.
As well as the Ultra two Pro models were launched, including a PC and tablet in one, the Galaxy Book3 Pro 360.
Sustainability
There's little chance of any big-name brand not discussing sustainability nowadays. Samsung is no exception, so the event had a special focus on the brand's commitment to sustainability.
The Galaxy S23 series is the most sustainable of any Samsung smartphone, with 12 components containing recycled materials inside and out; the Galaxy S23 Ultra has double the amount used in its predecessor, the Galaxy S22 Ultra.
The Galaxy S23 series also comes in a redesigned box made with 100% recycled paper that's certified as sustainably sourced.
The Galaxy S23 series is crafted to last, so you don't need to upgrade every few years, offering five years of security updates and four generations of OS upgrades.
Collaboration
At the end of Samsung Unpacked 2023, TM Roh took to the stage again, joined by Cristiano Amon, the President and CEO of Qualcomm, and Google's Senior Vice President for Platforms and Ecosystems – Hiroshi Lockheimer.
There wasn't really much to reveal here; Cristiano spoke about The Snapdragon 8 Gen 2 Mobile Platform that powers the S23 and how it's the most power-efficient version yet.
Hiroshi Lockheimer shared how Google is optimizing communications security with its RCS messaging standard and ensuring large screens, such as Samsung foldables or tablets, are optimized to enhance the users' experience.
He finished by discussing AR and VR technology and how Google is working with Samsung to develop the best-in-class, immersive experiences.
Final Thoughts
Samsung Unpacked is always an exciting way to kick off the year for tech fans, and this year was no exception. With the launch of new flagship devices and sustainable initiatives being set in place, Samsung looks set to continue its dominance in the mobile phone market for years to come. We can't wait to see what the next Unpacked event has in store for us.
Richard Goodwin
Richard Goodwin has been working as a tech journalist for over 10 years. He has written for Den of Geek, Fortean Times, IT PRO, PC Pro, ALPHR, and many other technology sites. He is the editor and owner of KnowYourMobile.