The Galaxy A80 Is Samsung's Strangest Phone Yet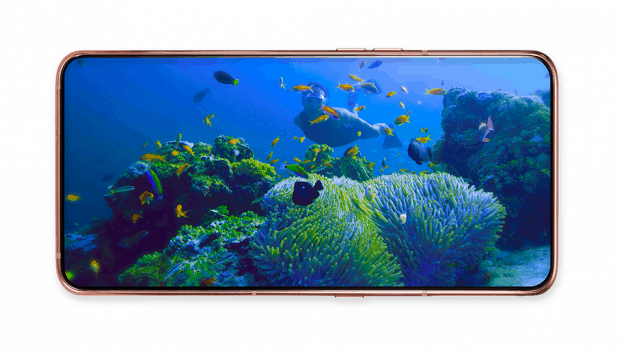 Check out that camera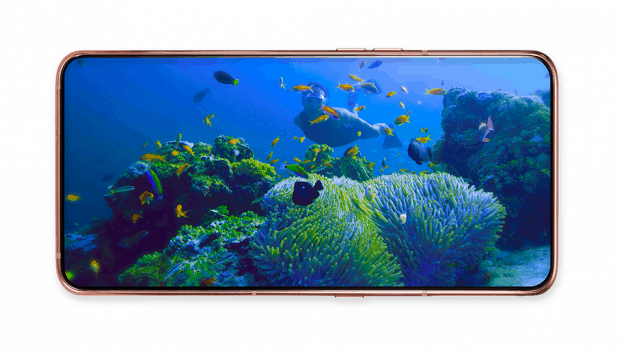 Pin
The fight to find the perfect way to offer an 'all screen' phone has given us some strange devices. The 'notch' has become something of a fashion statement thanks to Apple's iPhone X, while pop-up cameras and hole-punch screens have also appeared over the past few months. There's clearly a lot at stake here; the first company to really crack the concept of a phone which offers nothing but screen on its front is going to reap the rewards.
That's obviously what Samsung is going for with its freshly-announced A80, a mid-range device which comes with some impressive tech, despite its modest status. It showcases a camera that slides up from the rear of the device (not a new thing, by any means), but also automatically rotates so it doubles as a front-facing and rear-facing snapper. This breakthrough has enabled the A80 to be the first phone to use Samsung's 'New Infinity' screen, a 6.7-inch FHD+ (1080 x 2400) Super AMOLED panel which literally covers the entire front of the device. No cut-outs, no notches, no hole-punch. It's all-screen, baby.
The camera array consists of a 48-megapixel f/2.0 camera and an ultrawide 8-megapixel f/2.2 camera. There's a third ToF (time-of-flight) sensor thrown into the mix, too.
The Galaxy A80 is powered by an undisclosed Octa Core (2.2GHz Dual + 1.8GHz Hexa) chipset, and has a 3,700mAh battery that comes with fast charging. 8GB of RAM is also included, along with 128GB of storage (but no MicroSD support). Oh, and it also has an ultrasonic in-display fingerprint scanner, just like the Galaxy S10.
"Consumers are at the center of everything we do and they search for devices personalized to their specific lifestyle," said DJ Koh, President and CEO of IT & Mobile Communications Division, Samsung Electronics. "Armed with our expertise, global capabilities and rich consumer insights, Samsung is uniquely positioned to provide innovations for everyone.
The Galaxy A Series provides a range of models so everyone can choose a device that fits their unique needs and enables them to pursue their passions. The Galaxy A80 offers premium features for digital natives who want to fully engage in the Era of Live."
Pricing is yet to be confirmed, but the phone launches on May 29th.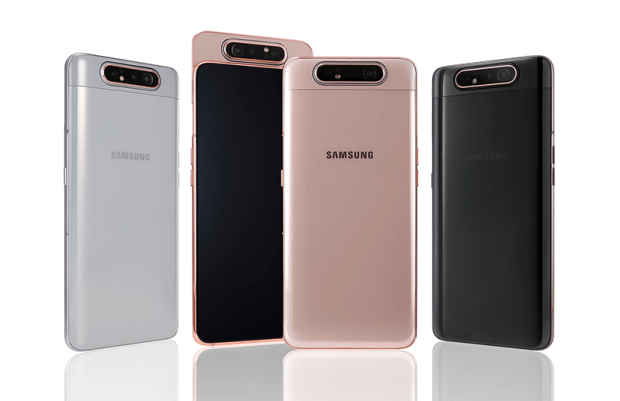 Pin