When Will Samsung Galaxy A34 Get The Android 14 Based One UI 6 Update?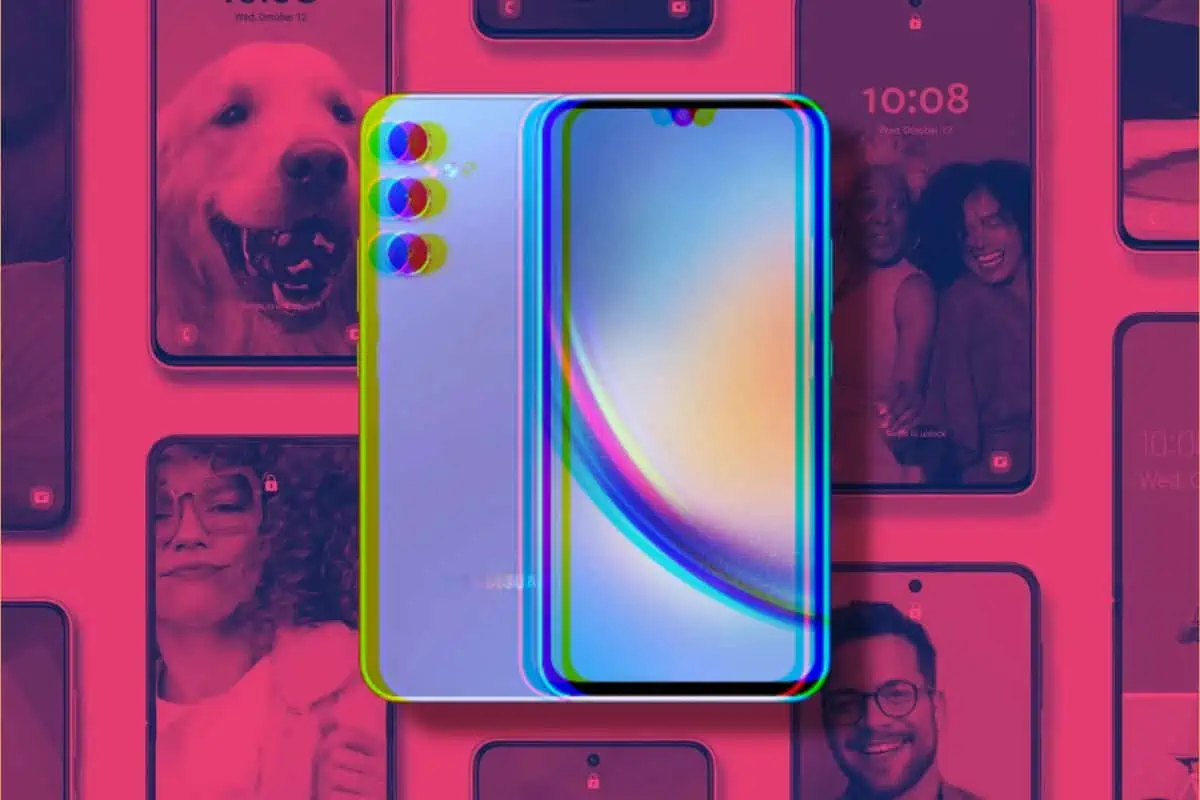 Samsung Galaxy A34 is one of the most popular smartphones from Samsung. It comes with unmatchable software support from Samsung that other budget smartphones can only dream of, as it will be one of the first budget smartphones to receive the stable Android 14 update in the form of One UI 6. Let's check when the Samsung Galaxy A34 will receive the One UI 6 update.
KEY TAKEAWAYS
Samsung provides extended software support for Samsung Galaxy A34!
Samsung Galaxy A34 could get the stable One UI 6 update by November 2023. 
One UI 6 Beta version could arrive soon after the launch of One UI 6.
Samsung Update Policy For Samsung Galaxy A34
In early 2022, Samsung's update policy was refreshed for all Samsung phones. As part of this updated policy, Samsung Galaxy A34 will be supported for extended periods like the Galaxy S series of devices. Samsung Galaxy A34 5G will receive four Android version updates and five years of security patches. It will also receive the update sooner, along with Galaxy A54. It will receive the One UI 6 update soon after it reaches the flagship Samsung smartphones.
One UI 6 Release Date – When Will Samsung Galaxy A34 Receive One UI 6?
Samsung hasn't revealed anything about the official launch date of One UI 6. The official rollout schedule for the One UI 6 update will also be revealed only at the launch. We can only speculate now.
One UI 6 is an Android 14-based skin, and it will be launched only after the official unveiling of Android 14. On August 10, Google released the Android 14 Beta 5, which was mentioned in the blog post announcing the beta that the stable version of Android 14 is only weeks away. This could mean that Android 14 will launch by August last week or the first week of September. One UI 6 launch will follow just after that. Last year, when Android 13 was launched in August 2022, One UI 5 was launched the following week in August itself. We can expect a similar launch schedule for One UI 6 this year.
One UI 6 launch is one thing, while the time when One UI 6 will reach the Galaxy A34 is another. Last year, the predecessor of Galaxy A34, the Galaxy A33, received the stable One UI 5 update by November 2022. We can expect Galaxy A34 to receive the One UI 6 update by November 2023.
One UI 6 Features
Samsung has released the One UI 6 Beta update for the Samsung Galaxy S23 series, which gives us a sneak peek at what is to come with One UI 6. Here are the new features Samsung has implemented with One UI 6:
New quick settings panel: The quick settings panel in One UI has received a major overhaul with One UI 6.
New lock screen customizations: Even more lock screen customizations are coming to Samsung Galaxy devices. The lock screen lets you add new clock styles, place the clock anywhere you want, and more.
New fonts and emoji: One UI 6 has a new system font and redesigned emojis.
New media notification: The media notification now shows a wave following the seek bar.
Situational wallpapers: Situational wallpapers will show a new wallpaper based on the situation every time you unlock the phone.
Android 14 features such as:

Bigger fonts.
Granular media access.
App pair.
New widgets.
Predictive back gesture.
Forced-themed icons.
Partial screen recorder.
Drag and drop text across apps.