iPhone 15 Price Comparison: How Much Each Model Costs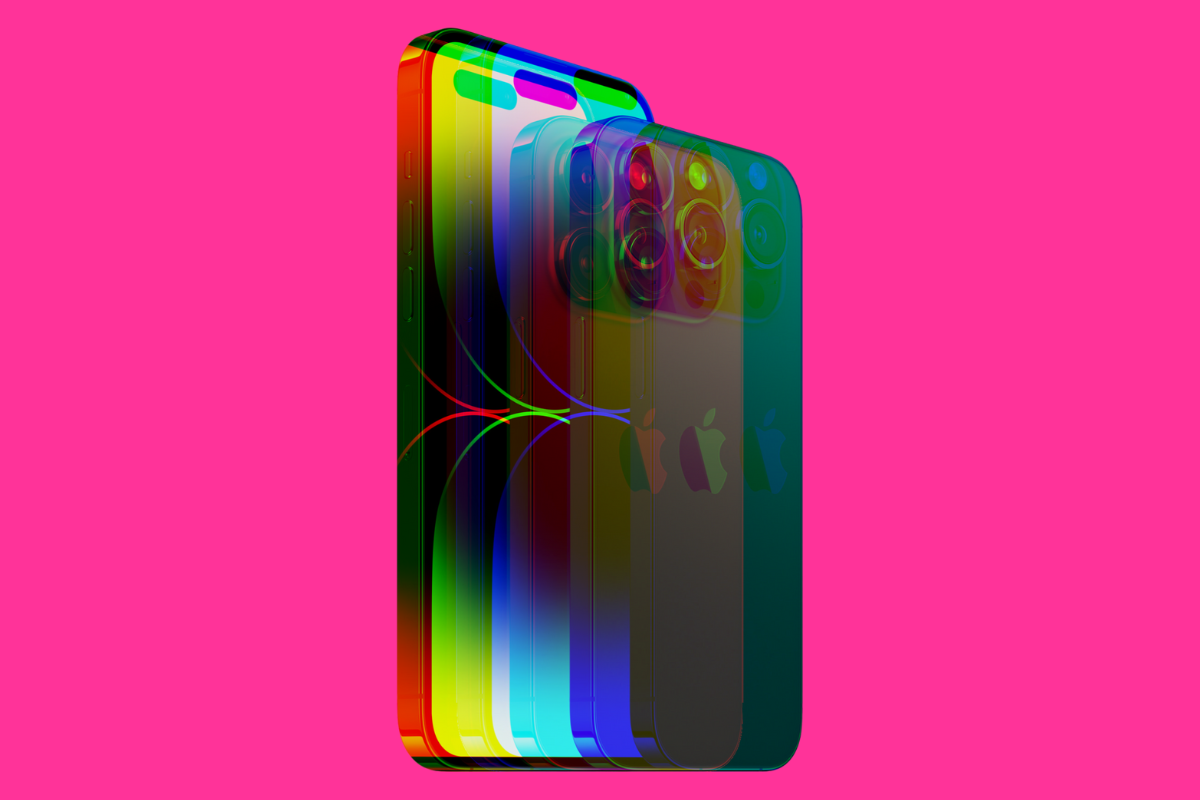 How much will the iPhone 15 cost? What about the Pro and Pro Max? Here's everything you need to know…
---
---
Apple has officially announced its iPhone 15 lineup, and the first thing on everyone's mind is the price.
The base iPhone 15 model starts at $799, identical to the iPhone 14's launch price. For those looking for a bit more, the iPhone 15 Plus begins at $899.
The Pro models are priced at $999 for the iPhone 15 Pro and $1,199 for the Pro Max, the latter owing its higher cost to increased base storage.
Meanwhile, the older iPhone 14 has received a price cut and now starts at $699.
Feature Upgrades Across the Board
The iPhone 15 series comes with a slew of new features. Both the standard and Plus models sport improved cameras, with the main camera boasting a 48-megapixel sensor, a significant jump from the iPhone 14's 12-megapixel sensor.
The display brightness has also been ramped up to 2,000 nits, doubling the capability of its predecessor.
Apple has introduced a new color option—pink—while reducing the total number of color choices from six to five. The iPhone 15 has adopted pastel tones and has discontinued the Product(RED) colorway.
The device is powered by the A16 Bionic chip, the same chip that fueled the iPhone 14 Pro. Notably, the Lightning port has been replaced with a USB-C port, a long-awaited change.
Dynamic Island and Pro Features
The Dynamic Island feature, previously exclusive to Pro models, is now available in the standard iPhone 15. As for the Pro and Pro Max versions, they come equipped with the new A17 Pro chip and a significantly improved camera capable of capturing Spatial Video.
Who Should Upgrade?
The iPhone 15's advanced features make it a worthwhile upgrade for anyone using an older iPhone model. However, budget-conscious consumers may want to keep an eye out for deals on the now-reduced iPhone 14.
Availability
Preorders for the iPhone 15 models will begin on Friday, September 15, with the official release slated for Friday, September 22. Currently, preorders are open exclusively on Apple's website.
Other Noteworthy Information
The iPhone 14 Pro and Pro Max have been removed from the Apple store but are still available through carriers without any price reductions.
With a focus on improved cameras, brighter displays, and new color options, the iPhone 15 lineup aims to offer something for everyone, all while maintaining competitive pricing.
Here's all the pre-launch price speculation for the iPhone 15 series. As you can see, some of it was really accurate, while other aspects were totally wide of the mark…
⬇️⬇️⬇️⬇️⬇️⬇️⬇️⬇️⬇️⬇️⬇️
iPhone 15 Price: KEY TAKEAWAYS
There is speculation about the pricing of Apple's upcoming iPhone 15 range. Different sources have made various predictions, indicating a potential range in pricing.
What HiFi predicts the following prices for the iPhone 15 range:

iPhone 15: $799
iPhone 15 Plus: $999
iPhone 15 Pro: $1099
iPhone 15 Ultra: $1299

Phone Arena, on the other hand, suggests that the iPhone 15 series might be cheaper than expected, with the following predicted prices:

iPhone 15: $799
iPhone 15 Plus: $899
iPhone 15 Pro: $1099
iPhone 15 Ultra: $1199

Apple Insider was more cautious in its predictions, citing market trends and potential new storage variants as factors that could drive price increases. They suggest that Apple might introduce a 2TB storage tier for the iPhone to accommodate features like ProRes video, which could push the price of an iPhone close to $2,000.
Apple Insider also speculates that an "iPhone 15 Fold" could be sold as an ultra-premium model, likely starting at around $1,499.
With the iPhone 14 series now officially out in the wild, all eyes have turned to what Apple has in store for us in 2023 with its iPhone 15 line-up of phones. This year's iPhones could be very different to what came before as well with talk of new models, brand new features, and new price points.
Will There Be An iPhone 15?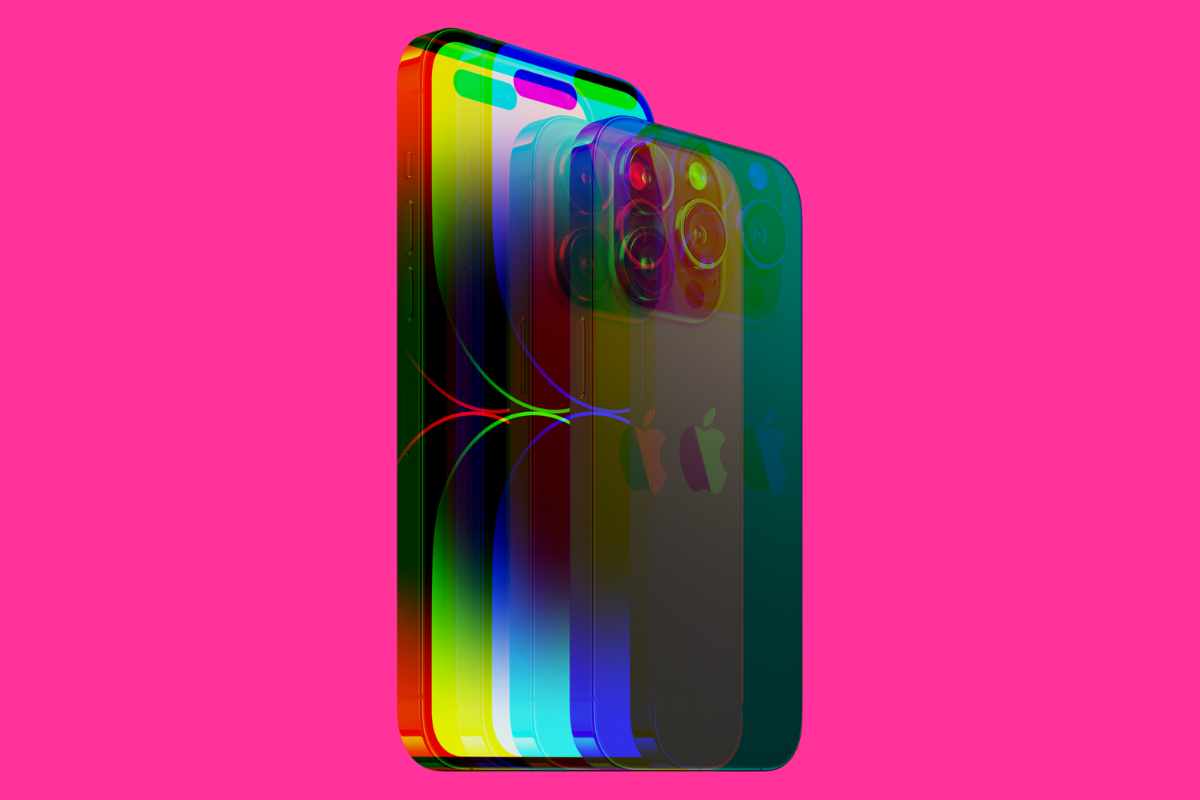 With the iPhone 15, we're potentially looking at a complete rejigged lineup of phones inside Apple's iPhone 15 series. The iPhone 15 Plus could be axed and so too could the iPhone 15 Pro Max in favor of the iPhone 15 Ultra and a slimmed-down lineup of iPhones.
Despite rather favorable reviews, the iPhone 14 Plus seems to have taken over from Apple's iPhone 13 Mini as the ugly duckling of the line-up with poor overall sales, compared to the other models, and weaker than anticipated demand.
Apple's base model and Pro models, however, continue to sell well. Most people, including myself, would argue that Apple doesn't need the Mini and/or Plus model. Removing it and streamlining the lineup to just three phones makes a lot of sense.
But then there's the question of the oft-rumored iPhone 15 Ultra. Where will it fit in the lineup? Could Apple ditch the iPhone 14 Plus and add in another, high-price iPhone above the Pro and Pro Max? Possibly. Or, will the Pro Max become the Ultra? As of right now, nobody seems to know for sure.
If this does happen – and we're not saying it will – Apple's iPhone 15 lineup would look something like this:
iPhone 15
iPhone 15 Pro and/or Pro Max
iPhone 15 Ultra
Of course, it is possible that Apple will keep things as they are and simply add the iPhone 15 Ultra on at the end. If that happened, the 2023 iPhone line-up would look like this:
iPhone 15
iPhone 15 Plus
iPhone 15 Pro
iPhone 15 Pro Max
iPhone 15 Ultra
That looks pretty bloated, though, doesn't it? Five iPhone models? Considering not so long ago Apple only ever release one or two phones a year, jumping to five separate models for 2023 doesn't sound too plausible. I don't even think there is demand for this number of iPhone models either.
Apple's Mini series failed, for instance, and it looks like the renewed Plus series inside its iPhone 14 range is going the same way. People seem to either want the Pro model iPhone or the base model iPhone. No one seems too fussed about the supplementary models – in this context, the Plus or the Mini versions.
What would make more sense, given that Apple's iPhone 14 Plus is selling poorly and demand for its Pro models is overtaking demand for the base model iPhone 14, would be a simplified iPhone 15 lineup, one that basically just gives the people what they really want: a cheap iPhone, an expensive iPhone, and a REALLY expensive iPhone.
iPhone 15 Price Comparison – How Much Will They Cost?
There's already loads of iPhone 15 news and leaks doing the rounds, but what do we know about Apple's plans for pricing inside its iPhone 15 range – will they be more expensive? How much will the iPhone 15 Ultra cost if, indeed, Apple releases one? Let's investigate…
Speculating on the price of Apple's iPhone 15 range, What HiFi has made the following predictions:
iPhone 15: $799
iPhone 15 Plus: $999
iPhone 15 Pro: $1099
iPhone 15 Ultra: $1299
Meanwhile, Phone Arena has other ideas – specifically, its reckons the iPhone 15 series will be cheaper than expected. Here's a breakdown of its predictions about how much the iPhone 15 will cost:
iPhone 15: $799
iPhone 15 Plus: $899
iPhone 15 Pro: $1099
iPhone 15 Ultra: $1199
Apple Insider was more cautious about its predictions for the iPhone 15's price, citing market trends and potential new storage variants as chief drivers of price increases:
Apple didn't deviate from its usual pricing structure for iPhone 14, and as long as the economy doesn't drastically change, it could do the same in 2023.

Apple could introduce a new storage tier at 2TB for the iPhone to make space for its increasingly demanding features like ProRes video. That could bring an iPhone's price dangerously close to $2,000. Also, "iPhone 15 Fold" would be sold as an ultra-premium model and likely start at around $1,499.
Want to know more about Apple's plans for 2023? Check out our dedicated iPhone 15 Resource hub – it covers literally everything you need to know…