How To Cancel Your Apple TV+ Subscription (The EASY Way)
---
---
In this guide, we'll show you exactly how to cancel your Apple TV+ subscription – it is super simple, just follow these steps…
---
Apple's latest subscription service, Apple TV+, has been out for a few weeks now. The video streaming service differs from most others in that it only contains Apple's original content and not any third-party back catalogs.
That means there's not a whole lot of content on Apple TV+ yet. Matter of fact, there are scarcely more than a dozen different series or movies on Apple TV+ right now. Then again, the service is only a few weeks old and those numbers will grow as times goes on.
However, if you've checked out the service via a free trial or already paid for a month's long subscription and have decided its not for you at this time, you want to make sure to cancel it before the recurring billing kicks in.
When Should You Cancel?
Apple says "If you signed up for a free or discounted trial subscription and you don't want to renew it, cancel it at least 24 hours before the trial ends."
If you try to cancel fewer than 24 hours before your next billing period begins, you'll be charged for that month.
How Do I Cancel My Apple TV+ Subscription?
There are actually THREE ways you can do that. Here's how:
How To Cancel Apple TV+ Subscription: On iPhone & iPad
Open the Settings app on your iPhone or iPad.
Tap the section where it has your Apple ID name and info.
Tap iTunes & App Store.
Tap on your Apple ID name at the top.
In the pop-up window, choose View Apple ID.
Tap Subscriptions.
Tap on the Apple TV+ subscription.
On the next screen tap on Cancel Subscription.
How To Cancel Apple TV+ Subscription: On The Mac
Open the Mac App Store app on your Mac.
Click on your Apple ID name in the bottom left corner.
Click on View Information.
Enter your Apple ID username and password.
Under the Manage section, click on the Manage link next to Subscriptions.
A sheet containing a list of your active app subscriptions will appear. Find Apple TV+ and click Edit.
Now click Cancel Subscription, then confirm your selection.
How To Cancel Apple TV+ Subscription: On The Apple TV
Open the Settings app on your Apple TV.
Click Users & Accounts.
Click Subscriptions.
Click Apple TV+.
Click Cancel Subscription.
If you cancel a paid subscription plan you'll be able to use your Apple TV+ subscription until it expires, after which it will not renew.
If you cancel a free Apple TV+ trial, your free trial will end immediately.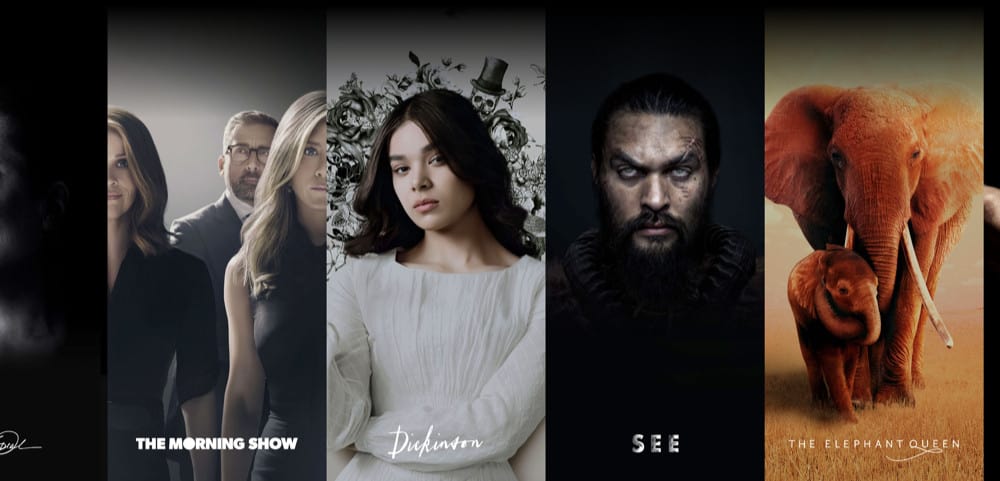 Want To Get Apple TV+ For Free?
There are SEVERAL ways to get Apple TV+ for free. The first is to sign up for a free 7-day trial. This is how most people will get it for free.
But you can also get an Apple TV+ subscription at no additional cost if you're an Apple Music subscriber to the student plan. If you are then you get an Apple TV+ subscription added to that plan automatically!
The final way to get Apple TV+ for free is to buy a new iPhone, iPad, iPod touch, Apple TV, or Mac after September 10, 2019, from Apple or an Apple-authorized reseller. Anyone who does this gets a FREE YEAR of Apple TV+. Talk about a great deal!
How Do I Redeem My Free Year of Apple TV+? Find Out HERE!
Also, be sure to check out our Tips For Mastering The Siri Remote (2021) here!
Also be sure to check out How To Cancel App Subscriptions On iPhone (iOS 15)!
Michael Grothaus
Apple expert and novelist,
Michael Grothaus
has been covering tech on KnowYourMobile for the best part of 10 years. Prior to this, he worked at Apple. And before that, he was a film journalist. Michael is a published author; his book Epiphany Jones was voted as one of the best novels about Hollywood by
Entertainment Weekly
. Michael is also a writer at other publications including 
VICE
and 
Fast Company.