Motorola Edge Plus 2023 Review: Moto's BACK, Baby!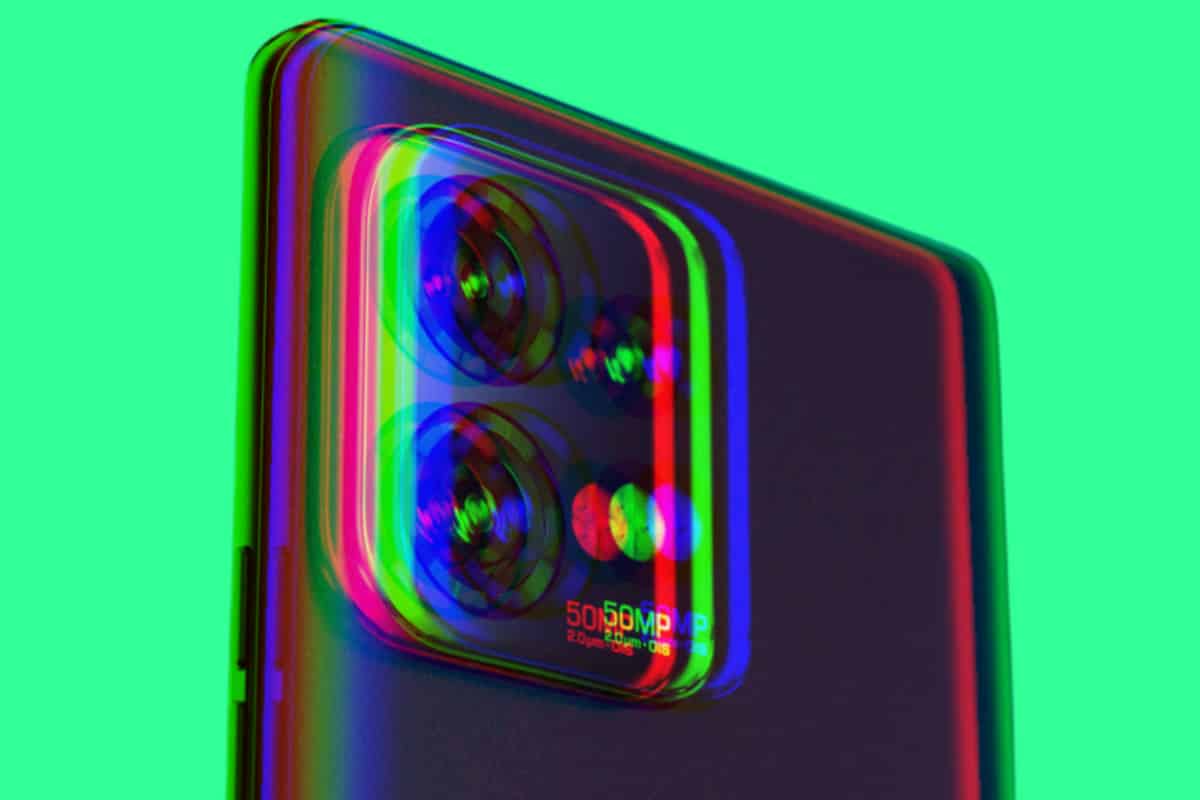 The Motorola Edge Plus 2023 is one of the best phones Motorola has designed in years, packing in bleeding-edge specs, a killer 165Hz OLED display, and rapid charging times. But is it any good? Let's find out…
---
Motorola, as a brand, is largely best known for its mid-range and budget offerings. In the US, where the phone market is devoid of cheap Chinese phone brands like VIVO and RealMe, Motorola – alongside Samsung – provides the only real supply of cheaper Android phone options.
Because of this, Motorola's sales are pretty solid. The brand isn't particularly sought after, however, and no one ever really gets excited when they hear the name, "Motorola" – but all that could be about to change with the release of the Motorola Edge Plus 2023 (AKA the Motorola Edge+ 2023).
Or, if you're in the UK or Europe, the Motorola Edge 40 Pro which is basically the same deal, just with a few, key differences here and there.
For this initial preview review of the Edge+ 2023, we're going to do things a little differently. First, we'll do a quick overview of the Motorola Edge+ 2023 – that's the KEY TAKEAWAYS section below.
Then, we'll look at where the phone fits into the current smartphone market, and after that we'll look at some reviews for the Motorola Edge+ 2023 to see how it stacks up against phones like the Pixel 7 and Galaxy S23.
I'm actually kind of excited about this – Let's do this!
KEY TAKEAWAYS:
PROS:
High Performance: The Motorola Edge+ 2023 boasts a Snapdragon 8 Gen 2 Mobile Platform, 8/12 GB of RAM, and 256/512 GB of storage which equates to impressive processing power and ample storage space.
Vibrant Display: A 165Hz OLED display, superior to the 120Hz found in competitors like the Galaxy S23 Ultra and iPhone 14 Pro, provides a fluid and responsive visual experience.
Excellent Battery Life: The Edge+ 2023's 5,100mAh battery capacity offers competitive life, with fast 68W wired charging that can refuel the phone to full in around 30 minutes.
Improved Software Support: The phone ships with Android 13, and Motorola promises three years of OS upgrades and four years of security updates, providing assurance for long-term use.
Affordable Pricing: At $799, the Motorola Edge+ 2023 is competitively priced against its high-end counterparts, providing a flagship experience at a more accessible price point.
CONS:
Camera Performance: Despite its overall excellent features, the Edge+ 2023's camera performance reportedly falls short in night photography and the telephoto camera when compared to competition.
Brand Perception: Motorola, traditionally known for its mid-range and budget offerings, may struggle to attract customers looking for high-end smartphones, even with the impressive specs of the Edge+ 2023.
Why Buy the Motorola Edge+ 2023?
The Motorola Edge+ 2023 is ideal for tech enthusiasts seeking a high-performance, competitively priced Android phone. It offers a high-refresh-rate OLED display, powerful processing, ample storage, and excellent battery life, all of which contribute to a robust user experience.
Despite minor drawbacks in camera performance, the phone's comprehensive software support and flagship specs make it a compelling choice in the Android market.
---
---
The Motorola Edge+ 2023 – A Quick Overview…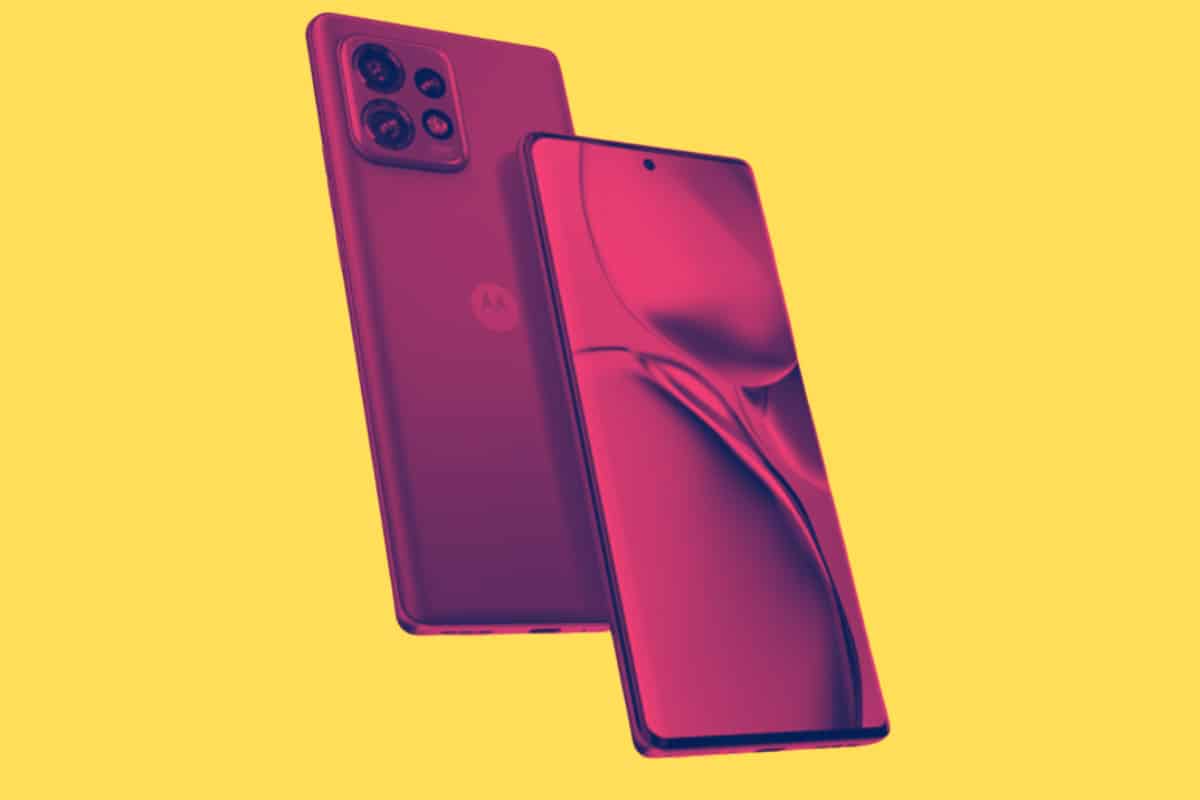 Motorola is wading into a space currently dominated by Apple, with its iPhone 14, Google, with the Pixel 7, and Samsung, with the Galaxy S23, and it has turned up armed to the teeth.
The Edge+ 2023 is not just another me-too Android flagship, like the OnePlus 11 it brings plenty of nuance into the mix and it also has quite a few tricks up its sleeve that separate it from the competition.
Most notably its 165Hz OLED display and, on paper, at least, outstanding battery performance and charging speeds which, in the case of the latter, none of its nearest competition do particularly well.
The phone itself is generating a lot of buzz in the tech space, with its top-of-the-line features and specs, impressive camera tech, and approachable Pixel 7-style price tag (it retails for $799) which places it in a very competitive spot in the Android phone market.
With its powerful Snapdragon 8 Gen 2 Mobile Platform, stunning display, advanced camera capabilities, long-lasting battery life, and enhanced connectivity options such as 5G, this the Edge+ 2023 appears to have it all but is this really the case?
Let's delve into some Motorola Edge+ 30 reviews to find out what the wider view of this phone is and whether it is a better option than, say, Google's Pixel 7 or the Samsung Galaxy S23.
Motorola Edge+ 2023 Reviews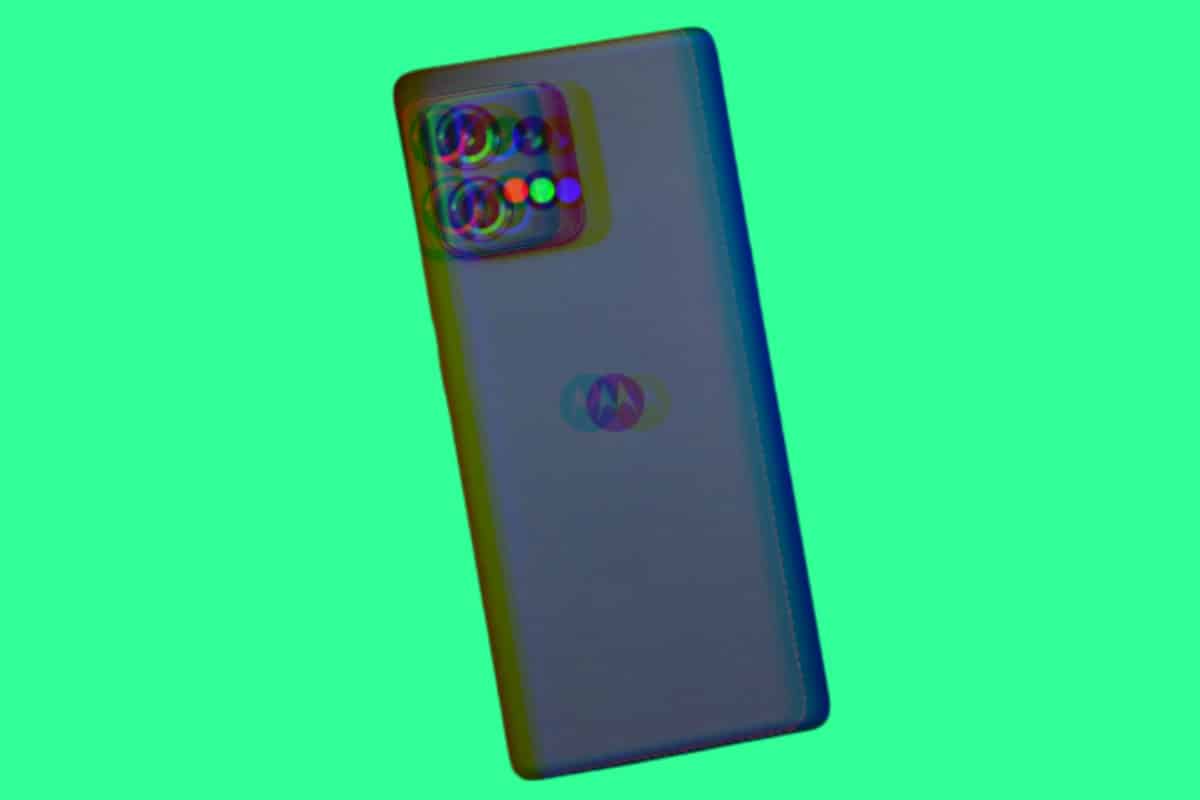 NEXTPIT
The Motorola Edge+ (2023) is a real contender among flagship smartphones: at a price of just under $800/€900 and a powerful Snapdragon 8 Gen 2, along with 8/12 GB of RAM and 256/512 GB of storage, as well as a 6.7 OLED display with a refresh rate of 165 Hz.

The Lenovo subsidiary delivers across the board in terms of performance. If you look really hard for negative points, you will find them in the camera performance, which is not quite on the same level as the competition in night photography and the telephoto camera.

The battery capacity of 5,100 (4,600 mAh) is not only competitive compared to the competition, but it also outperforms the competition in the "PC Mark Work 3.0" battery test. On top of that, Motorola includes a 68-W Turbo Charger in the box, which pumps up the smartphone from 0 to 100 percent in just under 30 minutes.

The update guarantee, a slim Android 13 without bloatware, and great "Moto My UX" and "Ready For" features make the Motorola Edge+ (2023) a real alternative in the flagship segment. I can recommend the new Motorola flagship with a clear conscience and hope that the Lenovo subsidiary will deliver a camera update that improves night photography even more.

SOURCE
Digital Trends
The Motorola Edge Plus (2023) has everything you could ask for. Motorola packed in a Snapdragon 8 Gen 2 processor, which means about 35% better CPU performance, 25% better GPU performance, and 40% better power efficiency than its predecessor.

The Edge Plus (2023) also has 8GB of LPDDR5X RAM and either 256GB or 512GB of internal storage. The pOLED display supports HDR10+ and has Dolby Vision certification, plus an incredible 165Hz refresh rate. It also has immersive audio with Dolby Atmos and two large stereo speakers, as well as support for Motorola Spatial Sound.

For some context, phones like the Galaxy S23 Ultra and iPhone 14 Pro have 120Hz refresh rates. While the jump from 120Hz to 165Hz isn't as drastic as going from 60Hz to 120Hz, the speed and fluidity of the Edge Plus (2023) were impossible to deny during our hands-on time with the phone. From opening apps to navigating home screens, everything moves at an incredible pace.

SOURCE
Tom's Guide
Powered by the latest Snapdragon 8 Gen 2 (which promises 40% greater power efficiency than before,) the Edge Plus' 5100 mAh battery capacity promises 2 days of battery life. Of course, we'd need to run our battery test to see how the stamina stacks up against continuous web surfing.

Motorola phones are typically some of the best phones for battery life, but previous-gen Edge Plus battery life disappointed. We're curious to see if there's improvement in this area, especially given that the Galaxy S23 Ultra and OnePlus 11 — both powered by the Snapdragon 8 Gen 2 — held out for more than 12 hours in our test.

When the Edge Plus needs juice, it gets 68W wired charging that claims to charge the phone for the day in 9 minutes. You can also expect 15W wireless charging and support for reverse wireless charging.

The Motorola Edge Plus is shipping with Android 13, and will get three years of OS upgrades plus four years of security updates. The software support, plus the competitive specs, make for what seems to be Motorola's most well-rounded flagship yet.

SOURCE
Motorola Edge+ 2023 Specs
Display: 6.7 inches (2400 x 1080)
Refresh rate: 165Hz adaptive
CPU: Snapdragon 8 Gen 2
RAM: 8GB
Storage:  512GB
Rear cameras: 50MP (f/1.8) main; 50MP (f/2.2) ultrawide; 12MP (f/1.6) portrait
Front camera: 60MP (f/2.2)
Battery: 5,100 mAh
Charging speed: 68W wired; 15W wireless
Waterproof: IP68
Size: 6.3 x 2.9 x 0.34 inches
Weight: 7.2 ouncesBLE
Release Date & Where To Buy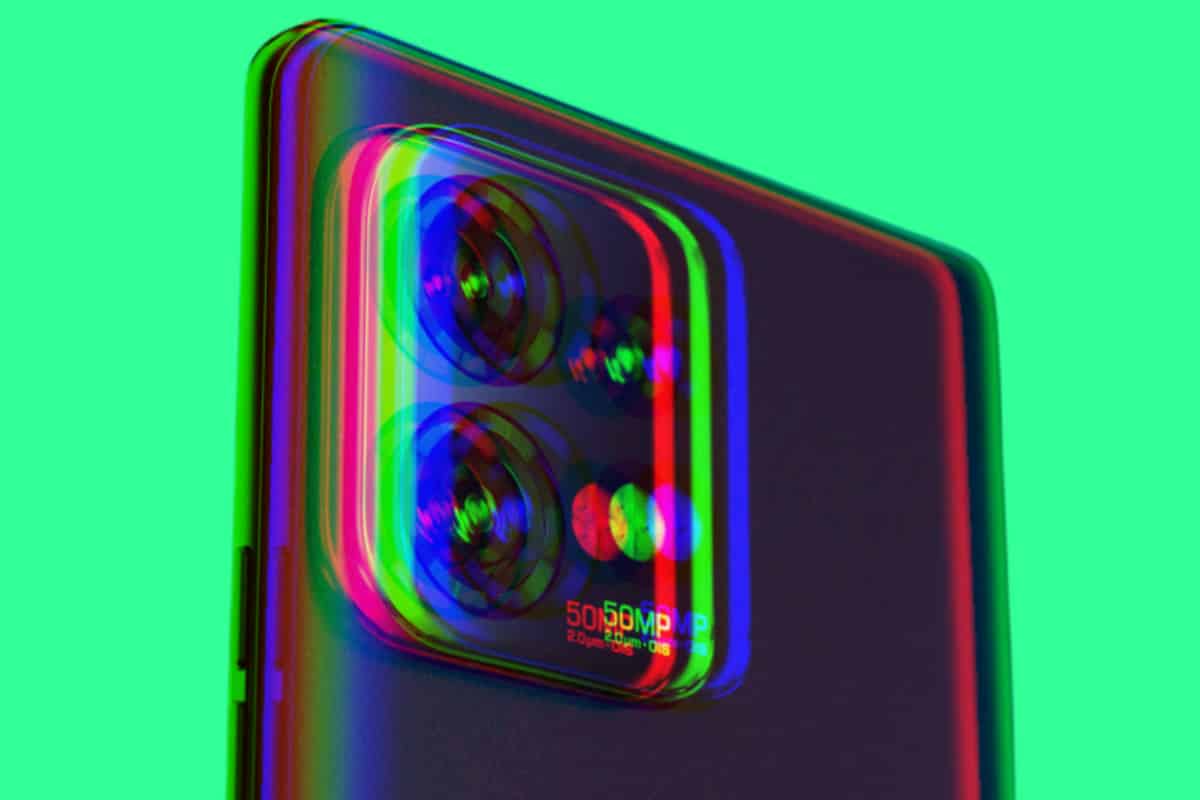 The all-new Motorola Edge Plus (2023) is hitting the shelves on May 9, available first through Boost Infinite and Boost Mobile. Not on Boost? No worries, Spectrum Mobile and Consumer Cellular will soon follow with their offerings.
But if you're the kind who likes their phone free and clear of any carrier commitments, you're in luck. The Motorola Edge Plus (2023) will also be available unlocked, ready for you to snap up at Best Buy, Amazon, and directly from Motorola's website starting May 25.
Can't wait that long? We feel you. You can get a jump on the crowd and secure your Edge Plus (2023) by preordering your unlocked version starting May 19.
Additional Resources:
If you want to find out how the Motorola Edge+ 2023 compares to some of the best Android smartphones on the market right now, check out the comparisons below: