Apple Vision Pro Specs and Resolution Detailed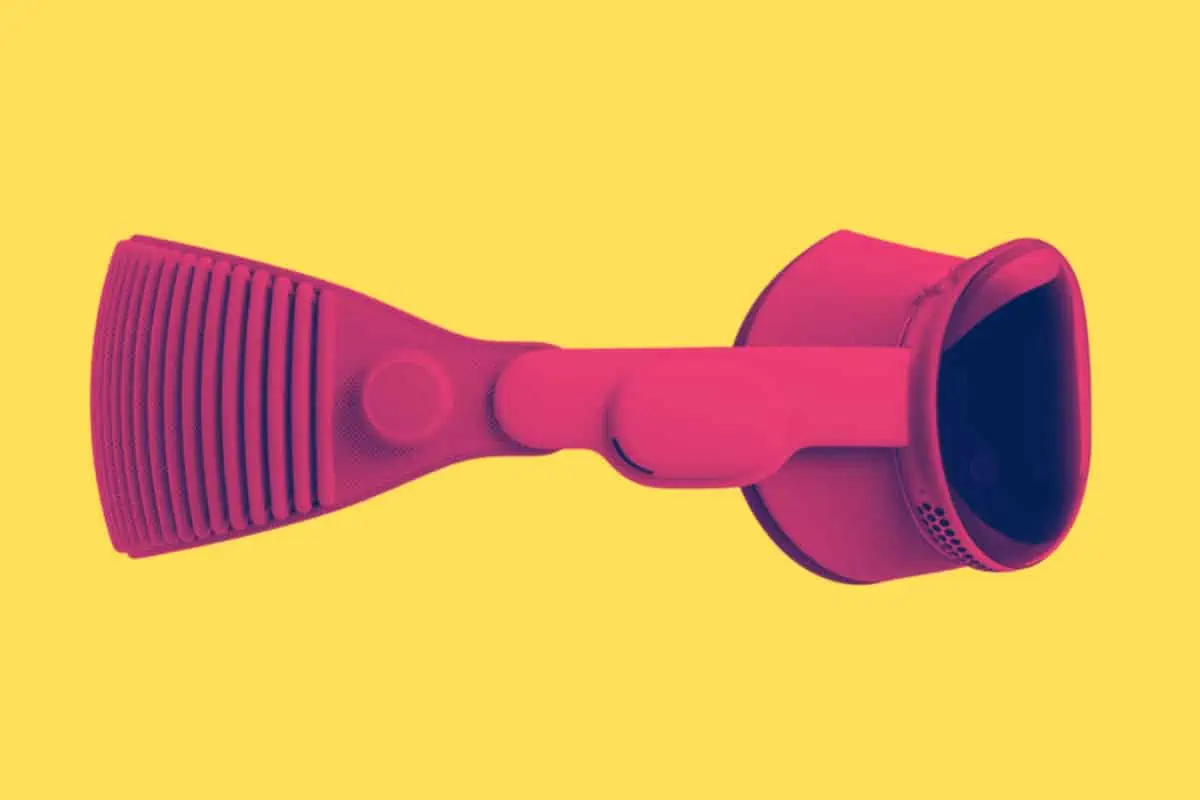 Here's a quick breakdown of the Apple Vision Pro specs and its screen resolution ahead of its official Q1 2024 release date…
---
---
Apple never disappoints when it comes to pushing the boundaries of technological advancements, and with this latest innovation, Apple Vision Pro, it has once again raised the bar – but it has also created more questions about its place (and overall appeal) in the market it is entering.
As noted inside our Apple Vision Pro review round-up, no one that has gone hands-on with the mixed reality headset seems to understand who it is actually being pitched it. The concept is cool, though, and the execution is pitch-perfect. From the Micro OLED displays to the personalized ray-traced spatial audio, let's delve into the specifications and resolution of the Vision Pro.
Apple Vision Pro Resolution
The Vision Pro sports dual micro-OLED panels, each the size of a postage stamp. Yet, don't let their small size fool you. Together, they boast an impressive 23 million total pixels, providing an unparalleled viewing experience that surpasses anything you'll find in the TV market.
You're looking at a per-eye resolution of around 3400×3400 for a square aspect ratio, or around 3200×3600 for the 9:10 aspect ratio commonly used in headsets. However, the exact aspect ratio of Vision Pro remains a tantalizing mystery, heightening the intrigue surrounding this revolutionary device.
Moreover, the Vision Pro's displays support a wide color gamut and high dynamic range, which is sure to render your visual experience vibrant and incredibly detailed. Apple has yet to reveal the exact specifications like peak brightness, but considering the company's track record, we can expect nothing short of brilliance.
Apple Vision Pro Specs
Specifications
Apple Vision Pro
Launch
Early 2024
Operating System
visionOS
Lens Adjustment
Fully Automatic
Display Type
Micro-OLED
Total Pixels
23 million
HDR
✅
Chipset
Apple
M2 (5nm)
Color Cameras
2x
Depth Sensors
LiDAR + TrueDepth
Eye & Face Tracking
✅
Battery Location
Tethered External
Battery Life
2 hours
External Display
✅
Microphones
6
Authentication
OpticID
Tracked Controllers
❌
Price
$3500
Personalized Spatial Audio: Hear the Unheard
With the Vision Pro, audio becomes an immersive experience. The headset houses "audio pods" on each side, with dual drivers making up the "most advanced Spatial Audio system ever," according to Apple. Leveraging the TrueDepth FaceID sensor on your iPhone, the Vision Pro introduces the concept of Personalized Spatial Audio. This innovative feature tailors the sound according to your head and ear geometry, providing an incredibly precise spatial audio experience.
Additionally, Vision Pro employs Audio Ray Tracing, a technique that maps the features and materials of your environment to match sound to your room with pinpoint precision. This technology is akin to the one employed in Apple's HomePod speakers which is kind of like surround sound with just one speaker. Basically, it's really, really cool.
Infinite Field of View & MacBook Pro-Grade Performance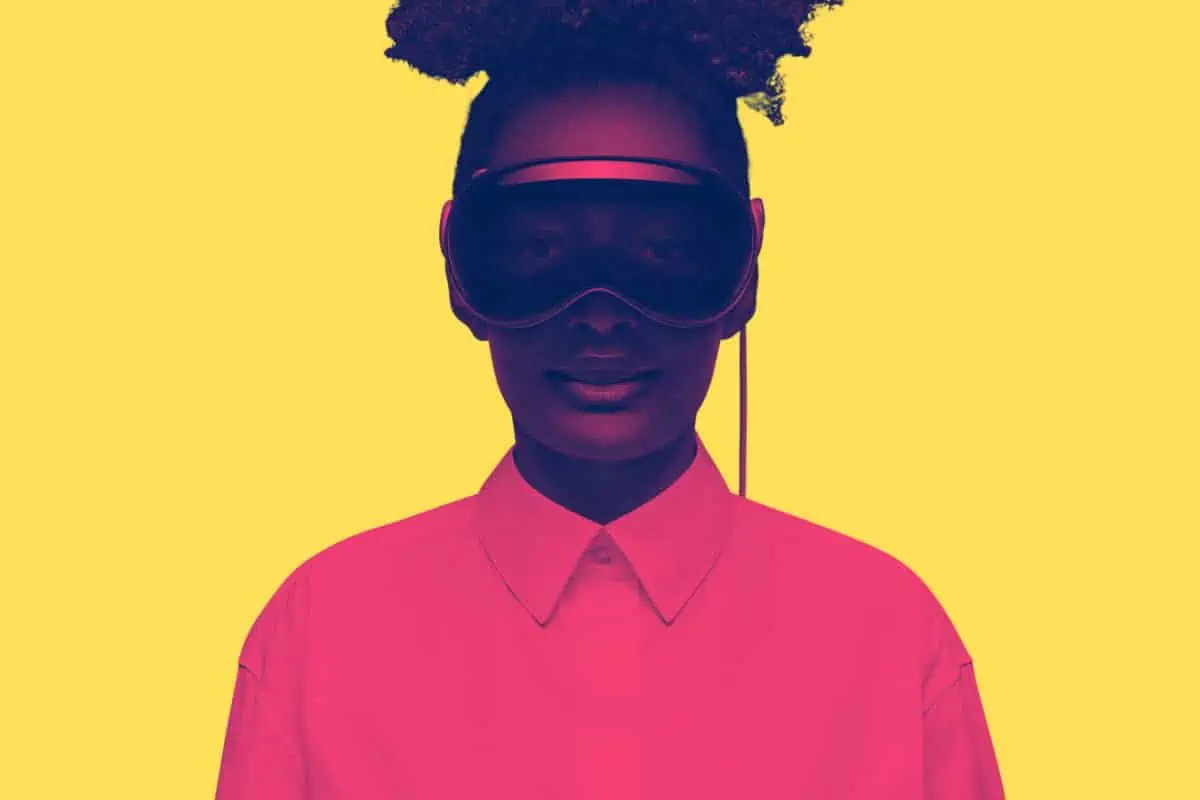 Underneath its sleek exterior, the Vision Pro is equipped with Apple's cutting-edge M2 chip and a new mixed-reality-specific R1 chip. Together, these chips promise a smooth, fast, and efficient user experience, powering the 4K displays, infrared cameras, and LED illuminators that form the backbone of this headset.
Unlike other augmented-reality headsets that utilize waveguide lens technology, Apple executives hinted at an unlimited field of view for the Vision Pro, suggesting the use of a different lens technology that could potentially offer a more comprehensive visual experience.
A New Reality: From Mixed to Virtual
One of the standout features of the Vision Pro is the small dial allowing wearers to switch between mixed-reality mode and virtual-reality mode effortlessly. In the mixed-reality mode, you can see more of the real world, while the virtual-reality mode offers a more immersive experience, taking face-computing to another level.
Voice input, including Siri, is another innovative feature of Vision Pro, enabling users to open and close apps, and play media with simple voice commands. In a demonstration, no hand controllers were used, highlighting the seamless and intuitive interface of the Vision Pro.
Design and Practicality
Apple has successfully balanced design and practicality in the Vision Pro. The headset incorporates tiny spatial audio speakers in the soft headband for an immersive audio experience. The device also comes equipped with an external battery pack, similar to other augmented-reality headsets such as NReal's glasses and Magic Leap's headsets. Although battery life isn't exactly its strong suit.
This design choice does contribute to a lighter headset, thereby increasing wearability and comfort, despite the possibility of a slightly clunkier overall experience.
Final Thoughts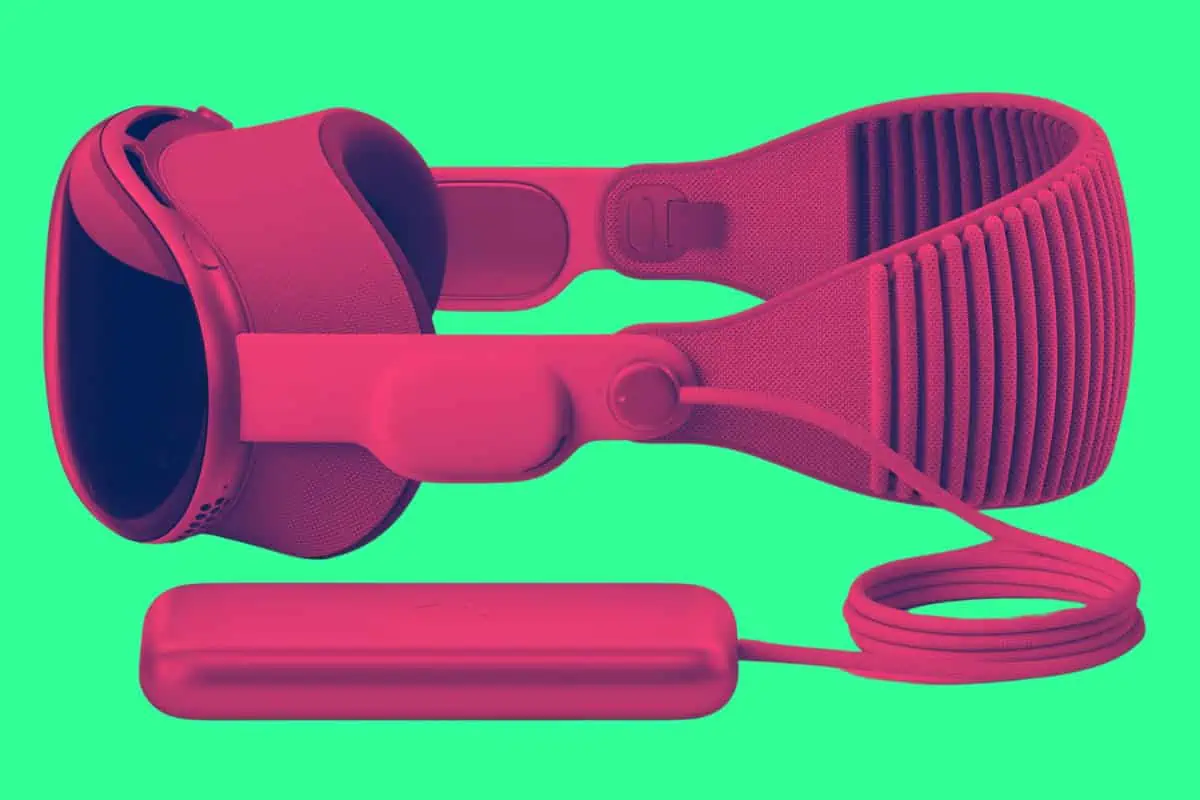 To conclude, the Apple Vision Pro is undeniably a technological marvel, boasting state-of-the-art Micro OLED displays, personalized ray-traced spatial audio, and a revolutionary design. It seamlessly blends the lines between virtual and reality, redefining immersive experiences. The precise specifications and capabilities are yet to be fully unraveled, but its potential impact on the market is looking like it could be huge based on initial reactions to Vision Pro.
While the technology world awaits more details and real-life user experiences, one thing is certain: the Apple Vision Pro has raised the stakes in the realm of visual technology. And as always, the proof will be in the pudding, when it's actually in the hands of real users, but for that we've got quite a wait – the Apple Vision Pro release date is a ways off yet.