Apple Pro Vision Battery Life – Yeah, It's Not Great… 
---
---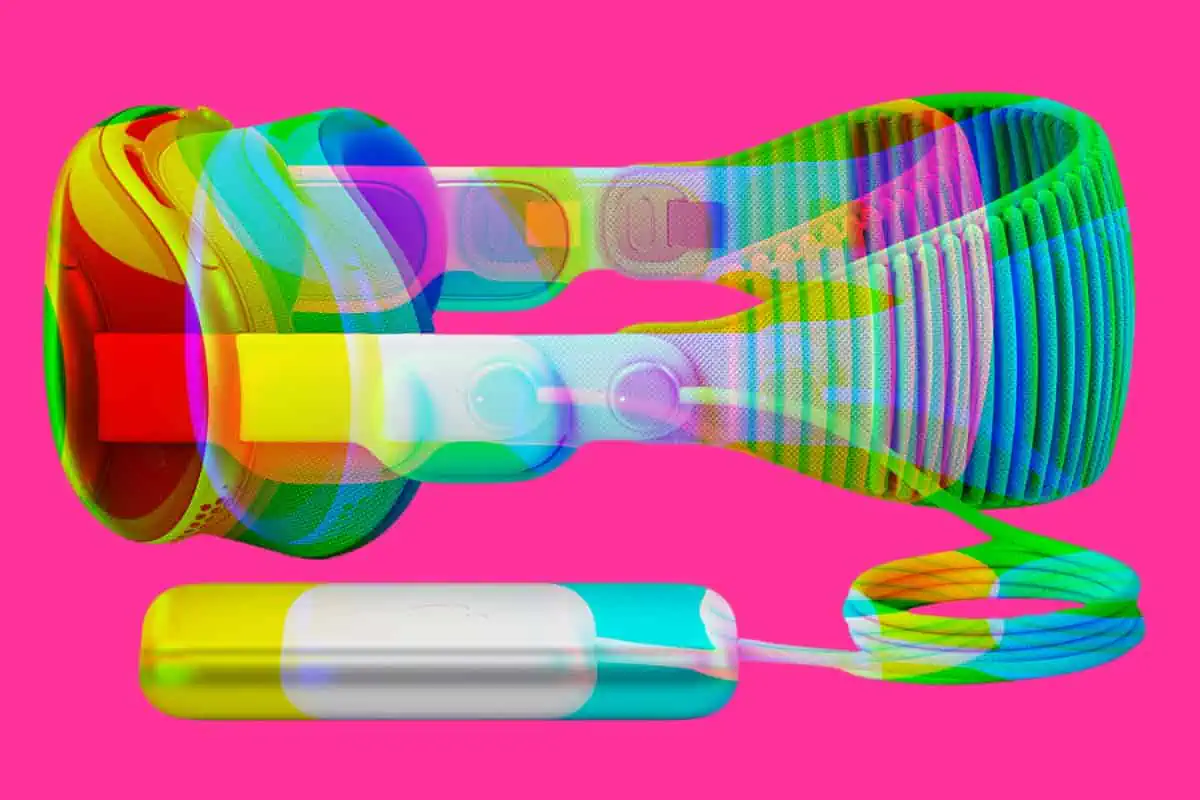 How long does the Apple Pro Vision battery last? Put it this way: you couldn't watch The Godfather in one sitting…
---
Apple's latest offering promises to redefine the way we consume and interact with content. It's all about "spatial computing" and the new Apple Vision Pro, loaded with a plethora of features as expected, has become the epicenter of tech conversations.
However, the ultimate litmus test for any device – be it a computer, phone, or even a car – is its battery performance. Regardless of how stylish, functional, or innovative a product is, a disappointing battery life can swiftly kill its appeal.
Apple Vision Pro Battery
This brings us to a significant hiccup with the Apple Vision Pro: the battery life doesn't quite meet the expectations you'd have for a device with a $3499 price tag. Interestingly, the device comes with an external battery, which one might assume would bolster its energy reserves substantially.
But contrary to such expectations, things are not as rosy as one might hope for a product in this price bracket. A closer look at Apple's promotional materials for the Vision Pro reveals that its battery life clocks in at around 2 hours, even when using the external battery pack.
And initial reviews of the Vision Pro were quick to pick up on this, as you'd expect.
Considering that the device is being marketed as a tool for both productivity and entertainment, a two-hour battery life falls short of satisfactory. For instance, viewing a lengthy film such as The Godfather or Das Boot would necessitate a charging break mid-way.
Apple Vision Pro Battery Pack
While you can extend the battery life by connecting it to a power source, this workaround isn't ideal for a device touted as mobile. It may make the situation more manageable, but it certainly detracts from its "wireless" allure. After all, no one likes using their phone while it's tethered to a power outlet, right?
Apple has been pretty cagey about the Apple Vision Pro's external battery. I've scoured the web, Apple's marketing materials and press releases, and I could not find a single detail about its specifications or how fast it charges up.
Given Apple's current approach to charging – spoiler: it's slow and painful – I'd imagine it'd be much the same for its Apple Vision Pro battery pack. I do know that it uses a MagSafe-style connection to charge Vision Pro headset but I have no idea about charging speeds.
Finger's crossed more details emerge soon. When they do, I'll update this post with more information.
That's The Bad Stuff, But What Else Can Apple Vision Pro Do?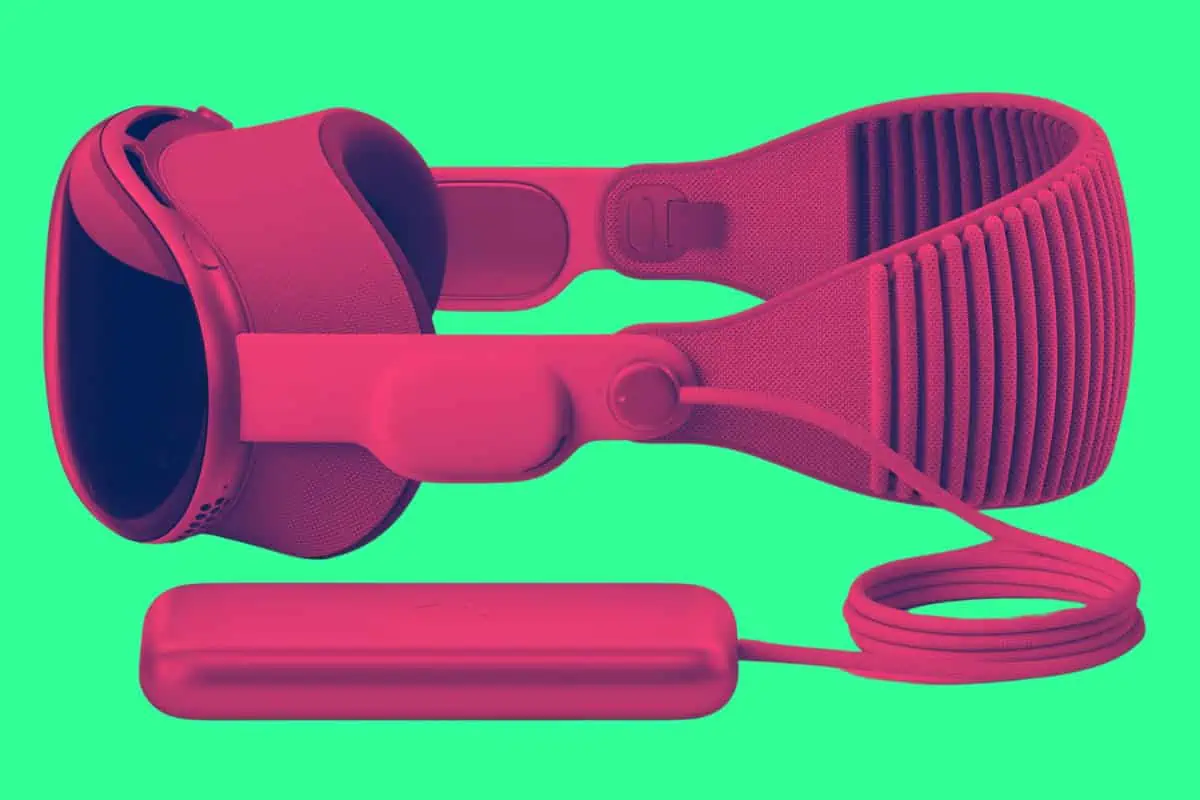 Aside from its relatively weak battery life, reactions to the Apple Vision Pro have been fairly positive – although most that got early access to it were hesitant to hype it too much.
As for Apple Vision Pro's uses and capabilities, here's a quick breakdown of just some of the stuff you'll be able to do with Apple Vision Pro once it goes on sale in early 2024.
Powered by VisionOS, Apple's own spatial operating system, with a user-friendly interface for effortless navigation through tapping, flicking, and voice dictation.
Provides both AR and VR experiences, balancing digital immersion without severing ties with the physical world.
Revolutionizes photo and video engagement, transforming spaces into life-sized photo galleries or wrap-around panoramic views.
Features Apple's inaugural 3D camera, capturing moments with impressive depth.
Boasts apps including the Mindfulness app for tranquil experiences, along with potential to overhaul entertainment with a personal home cinema experience.
Enhances productivity, turning any location into a workspace with crisp text, life-sized Safari tabs, and seamless integration of favourite apps.
Brings FaceTime conversations to life in an immersive digital world, with users reflected as lifelike 'Personas'.
Elegant design combines innovation with style, featuring a 3D laminated glass lens, lightweight aluminum alloy frame, high-performance battery, modular system, and a snug 3D knitted headband.
Breakthrough technologies include a micro-OLED display system, delivering a 4K TV resolution for each eye.
For more information on Apple Vision Pro, check out our dedicated Apple Vision Pro content hub.
Richard Goodwin
Richard Goodwin has been working as a tech journalist for over 10 years. He has written for Den of Geek, Fortean Times, IT PRO, PC Pro, ALPHR, and many other technology sites. He is the editor and owner of KnowYourMobile.