THIS is How You Watch Hulu In The UK (Spoiler: It's EASY)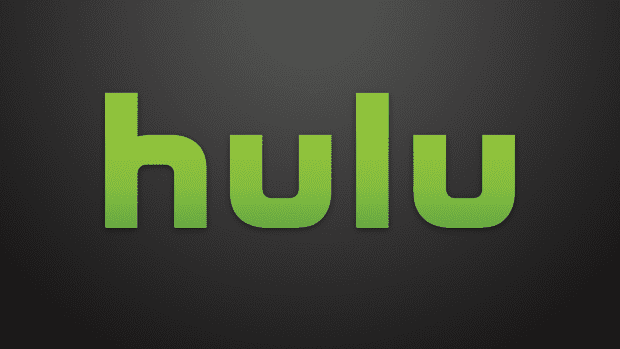 A simple guide on how to watch HULU in the UK. You'll need a VPN, and we've got the #1 VPN on the planet ranked and rated, so accessing HULU is easy!
---
How To Access HULU From The UK
Step 1: Sign up for a US Hulu account – First, you'll need to get a Hulu account and sign up for the service. Hulu costs $7.99 a month with commercials or $11.99 a month without commercials. This means you'll need to have some kind of payment method Hulu will accept that allows you to pay for its monthly service (most UK credit and debit cards should work fine).
Step 2: Get a VPN – Once you have a Hulu membership, you normally need to be physically present in the US to access the content, thanks to its geo-filters that restrict access to the service if you are outside of the US. However, there is a way around this, which leads us to the second thing you need to view Hulu in the UK…a VPN.
I use ExpressVPN, and you should too – it's awesome. Over the past several years, I've used countless VPNs and none of them were anyway near as good as ExpressVPN. I've included a handy table of the best VPNs you can use right now below – it's taken from our Best VPN Guide.
What is a VPN you ask? It stands for "virtual private network" and the VPN is just a secure connection of networked computers. "Networked computers" simply means "the internet" and a "secure connection" means that digital security keys are sent to between the two computers talking that ensure no other computer can pick up the data being sent between the two.
In other words, the data is encrypted. VPN's are also great because of the mask where the user is in the world. They do this by routing your data through an alternate IP, which makes it look like you are in a location–such as the US–when you actually are not. As you can now see, this makes Hulu think you are in a location other than the UK.
Do keep in mind that this tactic clearly violates Hulu's T&Cs, which states "Using technologies to access the Content from territories where Hulu does not have rights or does not offer services is prohibited."
Matter of fact, trying these tricks theoretically could get you banned from the service, so do so at your own risk. But it does work and plenty of people use a VPN to access Hulu from the UK, just as plenty of Brits in the US use a VPN to access UK TV services like the BBC.
How Do I Sign Up For HULU?
If you're in the UK, the first thing you'll need is a VPN – you can get that here. Once you have a VPN installed, you can attempt to sign up for Hulu via the following steps:
In your web browser, click here to open the Hulu sign up page
Select the START YOUR FREE TRIAL option
Next, select your plan. You have multiple options: 1) Hulu, 2) Hulu (no Ads), 3) Hulu + Live TV, and 4) Hulu (No Ads) + Live TV
Choose your payment option
Hit enter and you now have a HULU account
Why 
I did I say, ATTEMPT, before? It's because companies like Hulu (and Netflix) are always working on ways to block VPN access. As of right now, ExpressVPN currently works with Hulu – but that could change by the time you read this.
How Much Does HULU Cost?
Here's a quick breakdown of HULU's pricing per month, across its different subscription packages:
VPN Services That (Currently) Work With Hulu
These are the top-rated VPNs in operation right now – for speed, for security, and for everything else in between. DO NOT use free VPNs. They are dangerous and will leak your data. And you definitely do not what that!
I personally use ExpressVPN and have done for the past few years. You get military-grade encryption and security, as well as 3000+ servers all over the globe. With ExpressVPN, you can access HULU, US Netflix in the UK, and much more besides.
If streaming and torrents are your thing, and you want to do it safely, this is the #1 virtual private network to use.
Don't You Need An American Payment Method For HULU?
This is a perhaps the trickiest bit of the entire process. In order to set up a HULU account, once your 30-day free trial has ended, you need to use an American payment method for it. And if you're in the UK, this is obviously tricky.
But there is a workaround, although it isn't exactly straight-forward. What you need to do is sign up for a virtual US prepaid card, some like StatesPay, for instance, then you can transfer money to this account from your PayPal. Once you've done this, you can use your StatesPay card as an American payment method for your HULU membership.
Alternatively, if you know someone that lives in the USA, you could get them to set you up a HULU account and forward them the money. This way of doing things would be infinitely simpler than using a virtual card but it does, obviously, require that you know someone that lives in the USA. If you don't, you'll have to go the virtual prepaid card route.
Is HULU Any Good? How Does It Compare To Netflix?
Netflix may be the leader in video streaming in both the US and abroad, but the company has serious competition in the USA from another service: Hulu
So what exactly is Hulu? Like Netflix, it's a video streaming service with a ton of third-party content. However, the benefits of Hulu come from the amount of content it has.
How To Get HULU For Free – It Can Be Done!
What if you already have Netflix and Amazon Prime Video AND Disney+ and you don't really want to add yet another video streaming bill to your monthly outgoings? But what if I told you that you could get a HULU account for free?
That'd be pretty cool, right? Turns out getting a free HULU account is actually rather easy – and right now you have two reliable methods of doing this. Here's how it's done.
Method #1 – The Multi-Account Hack: If you sign-up for HULU, it will give you a thirty-day trial for free. When you sign-up, you'll be asked to either go for the ad-version ($5.99) or the ad-free version ($11.99). Once you're signed up, your HULU account will activate and you watch shows and movies for free for 30 days; just remember to cancel before the trial period is up!
OK, once you're trial period is up, simply apply for another one. You should use a different email address and a different payment method. If you cannot do this, you'll have to wait a week or so before signing up with the same account details you used the first time. If you have multiple credit and debit cards, as well as different emails, you can potentially get HULU free for months and months.
Method #2 – Use Your Friend's or Family's Account: If you have a friend or a family member with a HULU account, ask them if you have an account inside their profile. Depending on how much they like you, they'll either say, yes, of course, or, tell you to take a hike. HULU supports up to six profiles, potentially, on certain packages, so if someone you know has HULU + Live TV, then they're the best bet because that tier allows for unlimited simultaneous streams and up to three mobile connections at once.
Best Hulu Shows & Content
Below are just a few of HULU's exclusive TV show offerings:
The Path (IMDB Rating: 7.4)
Chance (IMDB Rating: 7.7)
11/22/63 (IMDB Rating 8.2)
Future Man (IMDB Rating 7.9)
The Handmaid's Tale (IMDB Rating: 8.6)
Hulu is a consortium of companies including Disney, ABC, 21st Century Fox, Comcast, and Time Warner, which means they offer some of their best content on the service before other streaming services get it. Hulu also offers its own original content, too.
Hulu vs Netflix – Two Excellent Options
Like Netflix, Hulu is constantly updating its licensing deals and pushing the boundaries of what punters should expect from their VOD service provider.
Netflix really screwed the pooch when it started blocking VPN access; this move turned off a lot of subscribers in the UK, as they could no longer access content from the US.
Netflix US is A LOT better than the UK version; it has around three-to-four times the content, plus tons of shows we don't get here in the UK. This was the main reason for my continued support of Netflix since it first came to the UK.
However, when Netflix blocked VPN access, I canceled my subscription. This is partly because of the loss of content, but also because I do not think it is ethically correct for a technology company to BLOCK VPN access. I mean, come on, Netflix!
Either way, if you're going to use a VPN – and you really should – the #1 VPNs right now are cost-effective, simple to use, and will let you access services like HULU with ease.