OxygenOS 14 Release Date: Coming In SEPTEMBER?
---
---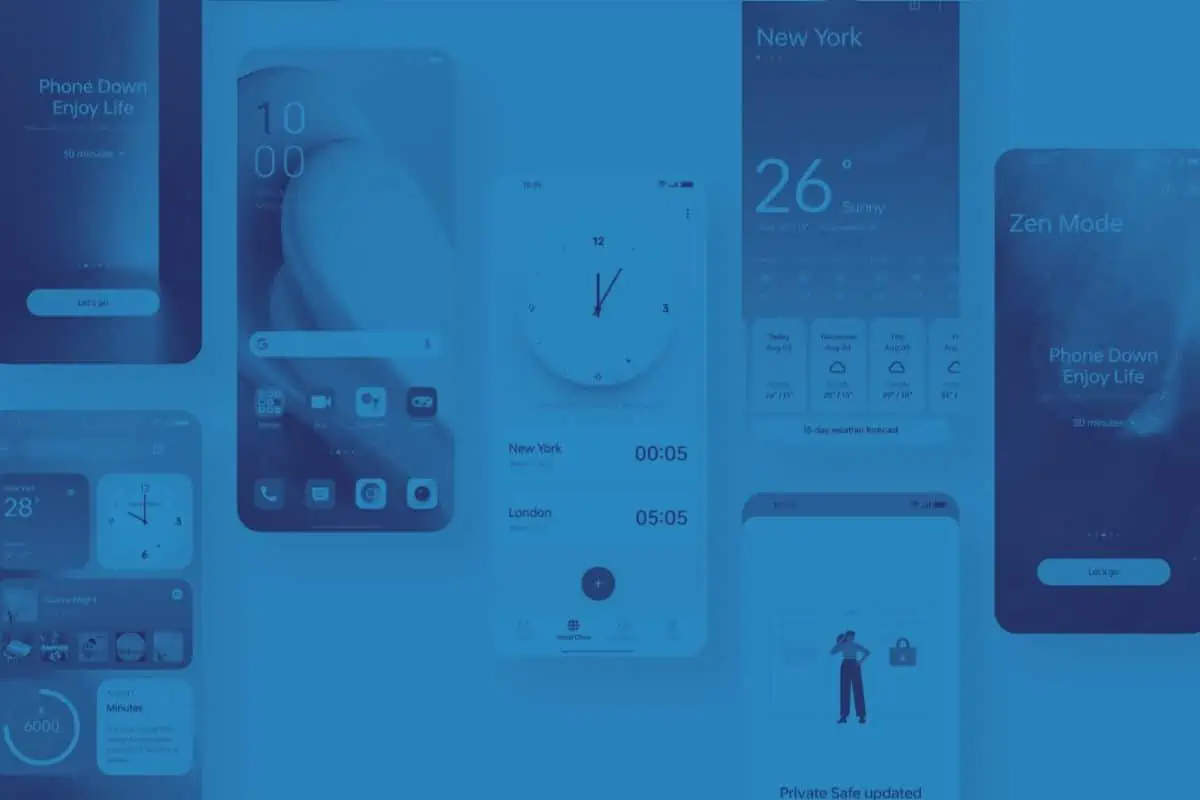 OnePlus is launching OxygenOS 14 in September. Here's everything you need to know about the OxygenOS 14 release date and more.
---
KEY TAKEAWAYS
OxygenOS 14 will be announced on September 25.
OnePlus devices won't receive the OxygenOS 14 stable update on the same date; it will depend on the official roll-out schedule, which will be announced upon launch.
OxygenOS 14 Beta is available now for OnePlus 11 and OnePlus 11R.
OxygenOS 14 Release Date
OxygenOS 14 will be launched on September 25; OnePlus has officially announced the launch date.
OxygenOS 14 is based on Android 14 and will be released after Google officially unveils Android 14. The OxygenOS versions are tied to Android versions, as you can see with the version number. But Google is yet to reveal the launch date of Android 14.
But OnePlus has already announced the launch date, even though Google has yet to say anything about the launch of Android 14. Maybe Android 14 will be launching before September 25.
One more thing to note. OxygenOS 14 updates will not drop on the same day as the OxygenOS 14 launch. The official launch would detail all the new features and changes OnePlus brings to the skin. The event will also see the announcement of the roll-out schedule for the update.
Head to our OxygenOS 14 update tracker to know when and if the OxygenOS 14 update will drop for your phone.
OxygenOS 14 Beta Release Date
If you can't wait for the official launch of OxygenOS 14 but want to get your hands on the latest OOS 14, all you have to do is install the OxygenOS 14 Beta update.
OxygenOS 14 Beta is out for a select few OnePlus devices. Here are the devices that have OxygenOS 14 beta update available now:
How To Download & Install OxygenOS 14 Beta?
Here are the steps for downloading and installing OxygenOS 14 Beta on your OnePlus device:
Download the latest ROM upgrade zip package from the official OnePlus website, specifically for your phone and region. You will find the OnePlus 11 ROMs specific to your region here.
Copy the zip file to the phone store.
Enable Developer mode on your phone by going to Settings > About device > Version > Click on Build number 7 times, and enter your phone's passcode.
Now, Go to Settings > About device > click on OxygenOS 13 logo > Click on the top right button > Local Install > Select the zip package you downloaded > Extract > Upgrade.
The beta software installation will begin, and wait for it to finish.
NOTE: OnePlus warns its users of the risk of BRICKING the phone while performing these steps. We at KYM alert you only to install beta versions of OxygenOS 14 if you know what you're doing. There is a possibility of your phone turning into an overpriced paperweight.
OxygenOS 14 Features
OxygenOS 14 is set to bring many new features to OnePlus devices. The most awaited features of OxygenOS 14 include:
Lock screen customizations – OxygenOS 14 brings extended lock screen customizations from iOS 16, recently implemented in Android 14.
New system widgets – Similar to lock screen customizations, Android 14 brings new system widgets. We can expect the same on OxygenOS 14 and OxygenOS's custom widgets with extended functionalities.
Smart suggestions – OxygenOS 14 will bring a new feature inspired by iOS's live tiles.
New Android 14 features – Android 14 brings some new features that will appear in OxygenOS 14. These features include:

Bigger fonts.
Granular media access.
App pair.
New widgets.
Predictive back gesture.
Forced-themed icons.
Partial screen recorder.
Drag and drop text across apps.
Abhijith S
Abhijith has been writing about Tech since 2013 on his own blogs. He handles Tech news in KnowYourMobile. He also used to host a YouTube channel about phones. Other than Tech, he is into Formula 1, Wrestling, various TV shows and buying Kindle books he barely reads.