What To Watch on Netflix Right Now: Best New TV Shows & Movies [2023]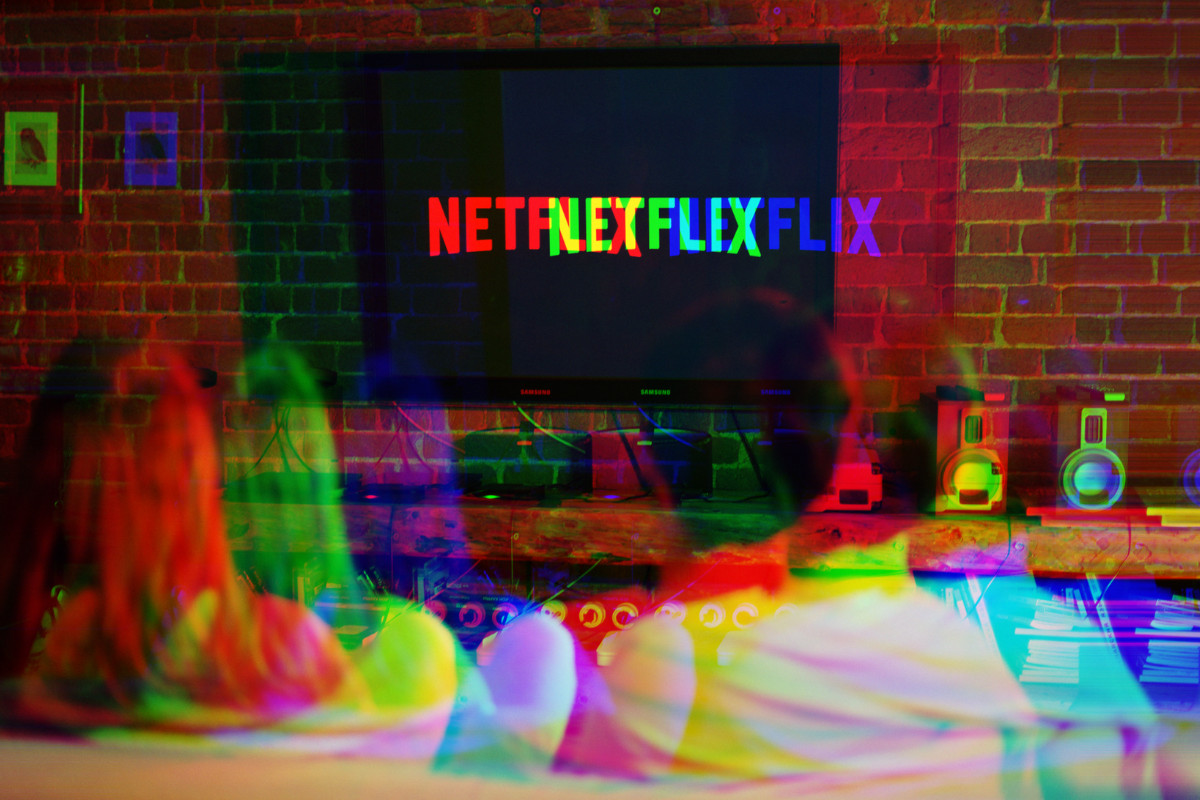 Looking for something to watch on Netflix? Here's a guide to all the best content you can stream right now…
---
If you're looking for something to watch on Netflix right now, I feel your pain. I've spent countless hours searching for something to watch on a Friday night – be it a new movie or a series to binge.
Part of the problem with Netflix is that there is simply just too much choice.
There's thousands of movies and TV shows and documentaries to choose from.
Everybody knows Squid Game and Breaking Bad but there's plenty of other new shows that could, in a few years time, be the next big thing.
Best New Content on Netflix
Netflix is commissioning and producing new TV shows and movies ALL THE TIME. In total, Netflix spends around $20 billion on content a year, up from $18 billion in 2020.
With increased competition from Disney, Apple and Paramount Plus, the company cannot afford NOT to invest in new IP and content as it strives to maintain its growth rates.
And finding the best content on Netflix, despite Netflix's attempts with its UX, is growing harder and harder. This is why sites like IMDb and Rotten Tomatoes are so useful – they help you find the best new content.
So whether you're looking for a TV series to binge, a new movie to watch, or you fancy learning something by watching a documentary, we have LOADS of useful guides that'll help you find something to watch on Netflix right now.
What To Watch on Netflix Right Now
Best New TV Shows Coming To Netflix In 2023
The Great British Baking Show: The Professionals (Season 6) 2023 (Reality TV)
New Amsterdam (Seasons 3 and 4), 2020-2022 (Drama)
Survivor (Season 32), 2016 (Reality TV)
Class (Season 1), 2023 (Drama)
Thomas & Friends: All Engines Go (Season 2), 2021-2022 (Family)
Vinland Saga (Season 2), 2023 (Animation)
The Exchange, 2023 (Drama)
MTV Floribama Shore: Season 1, 2017 (Reality TV)
You: Part 1 (Season 4), 2023 (Drama)
Love is Blind: After the Alter (Season 3), 2023 (Reality TV)
Love to Hate You (Season 1), 2023 (Comedy)
In Love All Over Again, 2023 (Drama)
Pasio de Gavilanes (Seasons 1 and 2), 2003-2004 (Drama)
Perfect Match (Season 1), 2023 (Reality TV)
NoFilter (Season 1), 2023 (Comedy)
Cocomelon (Season 7), 2023 (Family)
Eva Lasting (Season 1), 2023 (Drama)
The Law According to Lidia Poet (Season 1), 2023 (Drama)
Red Rose (Season 1), 2023 (Drama)
A Girl and an Astronaut (Season 1), 2023 (Drama)
Community Squad, 2023 (Comedy)
Ganglands: Season 2, 2023 (Thriller)
Formula 1: Drive to Survive (Season 5), 2023 (Documentary)
Oddballs (Season 2), 2023 (Family)
Married at First Sight (Season 12), 2021 (Reality TV)
Pokemon Ultimate Journeys: The Series (Part 2), 2023 (Family)
The Real World (Season 12), 2002 (Reality TV)
Who Were We Running From? (Season 1), 2023 (Thriller)
American Pickers (Season 15), 2016 (Reality TV)
Perfect Match (Season 1, new episodes), 2023 (Reality TV)
Too Hot to Handle: Germany (Season 1), 2023 (Reality TV)
Best New Films Coming To Netflix In 2023
Gunther's Millions, 2023 (Documentary)
Bad Boys, 1995 (Action)
Bad Boys II, 2003 (Action)
Call Me by Your Name, 2017 (Drama)
Daddy's Little Girls, 2007 (Drama)
Eat Pray Love, 2010 (Drama)
Enough, 2002 (Thriller)
It, 2017 (Horror)
Julie & Julia, 2009 (Drama)
La La Land, 2016 (Drama)
The Lord of the Rings: The Fellowship of the Ring, 2001 (Drama)
The Lord of the Rings: The Return of the King, 2003 (Drama)
The Lord of the Rings: The Two Towers, 2002 (Drama)
Spanglish, 2004 (Drama)
Spy Kids: All the Time in the World, 2011 (Family)
Stepmom, 1998 (Drama)
Tyler Perry's I Can Do Bad All by Myself, 2009 (Comedy)
Underworld, 2003 (Action)
Infiesto, 2023 (Thriller)
Stromboli, 2023 (Drama)
True Spirit, 2023 (Family)
Viking Wolf, 2023 (Horror)
Dear David, 2023 (Drama)
My Dad the Bounty Hunter, 2023 (Family)
10 Days of a Good Man, 2023 (Thriller)
Your Place or Mine, 2023 (Comedy)
All the Places, 2023 (Drama)
A Sunday Affair, 2023 (Drama)
Jim Jefferies: High n' Dry, 2023 (Comedy)
Re/Member, 2023 (Horror)
47 Meters Down: Uncaged, 2023 (Horro)
Ouija, 2023
Murdaugh Murders: A Southern Scandal, 2023 (Documentary)
The Strays, 2023 (Drama)
We Have a Ghost, 2023 (Horror)